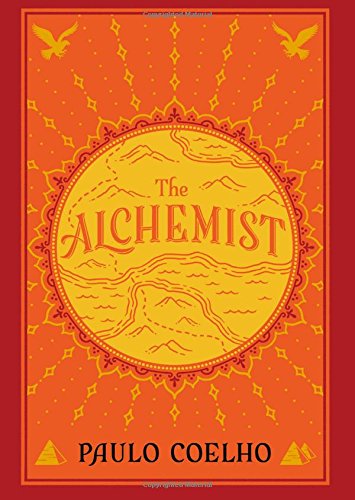 One of literature's most common story arcs is the hero undertaking a physical journey. This traditional plot has driven countless novels over the centuries, with one of the most recent and most popular being Paulo Coelho's The Alchemist. This book has a lot of polarizing opinions surrounding it, with people either loving or hating it. Personally, I think it's an enjoyable story with surprising depth.
The Alchemist follows Santiago, a young shepherd from Andalusia, as he abandons his stable life to follow a Gypsy fortune teller's prophecy, traveling to the Pyramids of Egypt in search of treasure. Santiago encounters many obstacles and meets many strange and mysterious people on this journey to discover his "personal legend."
The Alchemist is one of the most widely published novels of all time, having been translated into over 60 languages. Coelho is Brazilian, so this book was originally written in Portuguese, but it has now touched a great deal of the world. So let's journey to the sands of Egypt and get some fashion inspiration from this bestseller.
Sands of the Desert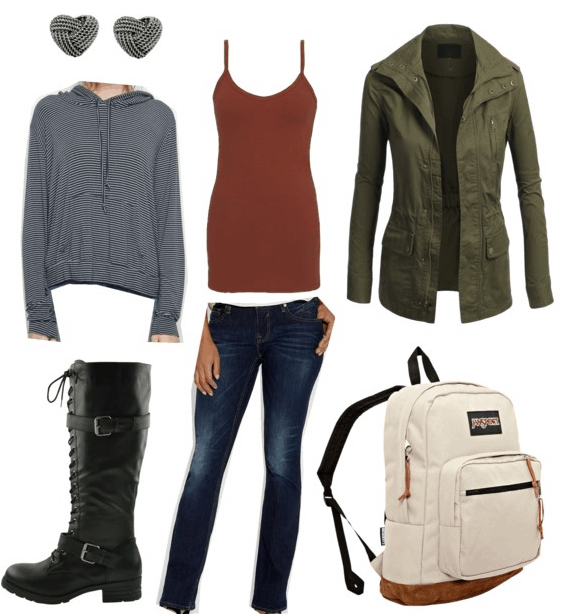 Products: Tank, Jeans, Hoodie, Jacket, Boots, Backpack, Earrings
The Alchemist follows protagonist Santiago's journey to find his "personal legend" as well as a prophesied treasure. While searching for riches and enlightenment, Santiago travels far and wide. So, for your next journey big or small, why not look to this story for style inspiration?
Layering is key for travel, whether you're walking, driving a car, or taking an airplane. Combine a comfortable tank, a slouchy hoodie, and a trendy khaki jacket, then grab a backpack that's both sturdy and easy to schlep around. Tuck your jeans into some awesome combat boots for comfort. Show some personality with your earrings, then head off on your adventure!
Personal Legend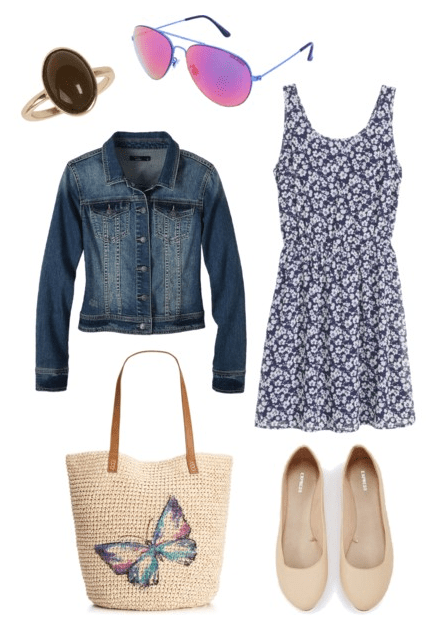 Products: Dress, Jacket, Bag, Shoes, Ring, Sunglasses
Spring break is on its way for most of us (if you're not enjoying it already) so it's time to think about vacation wear. Whether you're going for a walk on the beach or trekking to the library during the gorgeous weather that's predicted this week, here's a perfect outfit.
Embrace spring with a floral sundress – as if there's any other way to do it – and nude flats that go with all of your springtime favorites. A jean jacket is great to layer for any unpredictable weather, while a beach bag can carry either break essentials or study supplies. Top it all off with some colored sunglasses and a statement ring.
Follow Your Treasure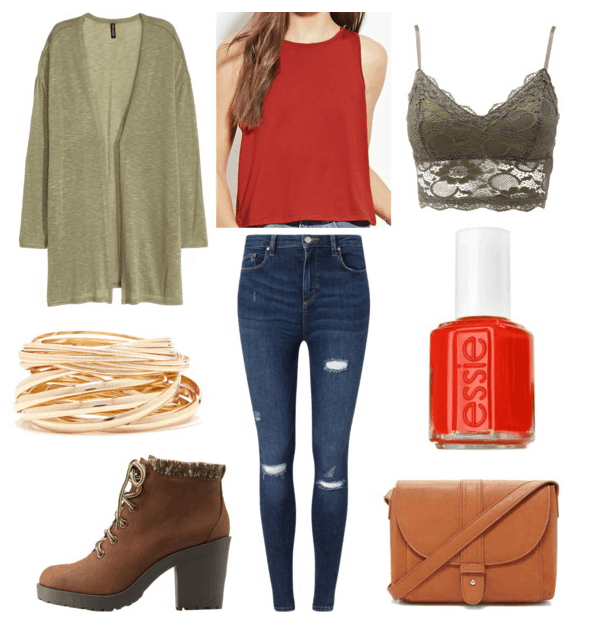 Products: Top, Jeans, Bralette, Cardigan, Boots, Nails, Bracelet, Purse
The Alchemist doesn't just follow Santiago's journey – it also includes the stories of many other characters, from the timid Shopkeeper to the ambitious Englishman to the titular, all-powerful Alchemist. Each character is richly drawn with their own hopes, fears, and dreams, and each seeks their own personal legend.
Ripped jeans and rugged boots represent the harshness that sometimes enters the world of the novel, while bright nail polish and gold bangles represent the joy and glamour. This tank has rather daring sides, so wear a cute bralette underneath and use a cardigan if you're a bit more modest. Finally, grab this crossbody bag and go for a coffee with a couple good friends.
What's Your Destiny?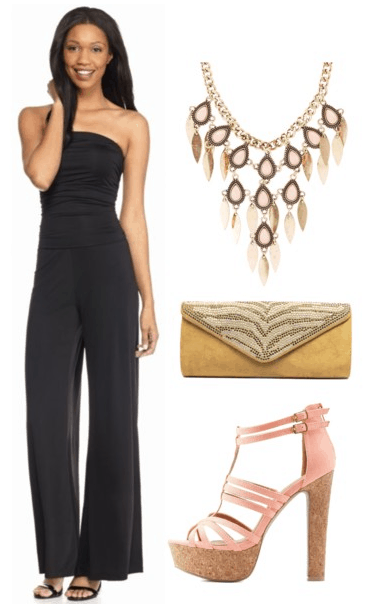 Products: Jumpsuit, Shoes, Clutch, Necklace
You did it! You made it through that rough paper, or you finished an important presentation for your business class! It's time to celebrate your accomplishments in a fabulous outfit. Personal growth is paramount in The Alchemist – the novel stresses that "the treasure of the mind" trumps any physical treasure. So next time you celebrate an achievement, look to the novel for inspiration.
This jumpsuit looks both trendy and powerful, especially when worn with some stacked platform sandals. This statement necklace goes with the shoes and this clutch for a perfect night out. Don't forget to celebrate with the people that helped you along the way!
Final Thoughts
The Alchemist is one of the most widely read novels around, and it's not difficult to understand why. While it has a traditional journey storyline, it also approaches this trope in a fresh, philosophical, and inspiring way.
So what do you think? Have you read The Alchemist? Did you like it? What book would you like to see next? Let us know in the comments below!