From the costumes to the set, from the words of the script to the movements of the actors, everything on stage tells a story. Stage-Inspired Fashion explores ways to add a little dramatic flair to your style.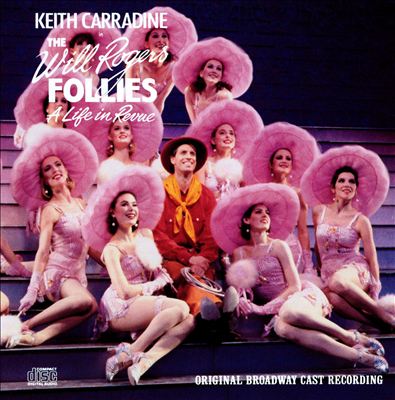 This year's Easter Bonnet Competition, a weekend of special performances culminating six weeks of fundraising for Broadway Cares, honored the 25th anniversary of the The Will Rogers Follies.
Behind the Scenes
The Will Rogers Follies celebrates the life of cowboy, performer, and humorist Will Rogers. With a book by Peter Stone, lyrics by Betty Comden and Adolph Green, and music by Cy Coleman, the musical tells the story of his life in the style of the Ziegfeld Follies, which he starred in multiple times.
Will began his performance career doing rope tricks in vaudeville, and he went on to become a star in radio, theatre, and film. He was also the leading political humorist of the 1920s — he had a newspaper column, he did a lecture circuit, and he ran for president in 1928 as a joke! He was an American icon, but he didn't take himself too seriously.
The Will Rogers Follies combines Will's showmanship with his trademark wit. It won six Tony Awards, including Best Musical. To see Will and the Ziegfeld Girls in action, check out their Tony performance! Will may be the heart of the show, but the girls work hard to bring it to the next level.
I've created three looks inspired by songs from the show. Keep reading to see them all!
Will-a-Mania
Scratch your skull, twang your voice, snap your gum for the people's choice,
Brand new sage for a brand new age, he makes our spirits climb!
It's Will-a-Mania time!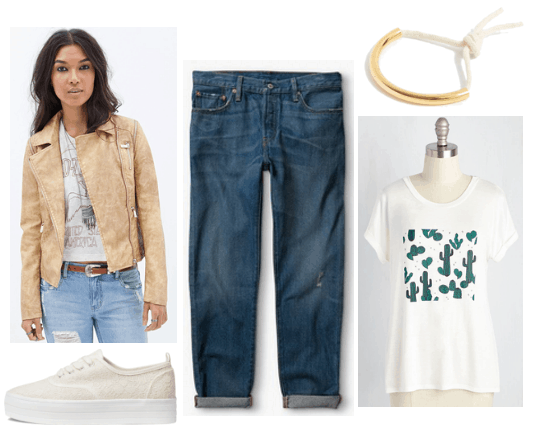 Products: T-shirt, Jeans, Jacket, Sneakers, Bracelet
As they introduce Will and sing about his accomplishments, the ensemble wears matching cowboy outfits that harken back to Will's Oklahoma roots. Modernize that look with boyfriend jeans and a cactus-print graphic t-shirt. Add a tan moto jacket and white lace sneakers, and finish the look with a rope bracelet that references Will's famous rope tricks.
Our Favorite Son
With spirit and spunk he's gonna debunk
the jabber and junk that they've been feeding us,
Hooray for our favorite son!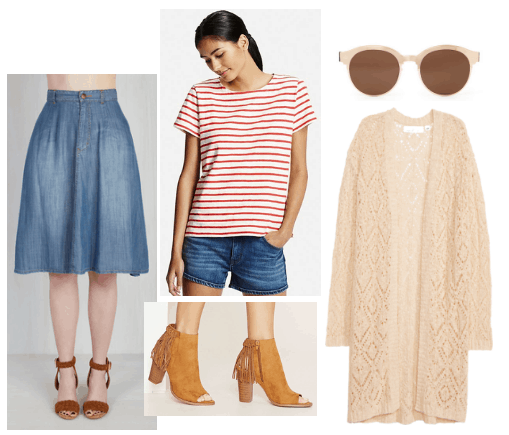 Products: Shirt, Skirt, Cardigan, Heels, Sunglasses
This flashy song and dance number represents Will's bid for the presidency. For a casual but classy all-American outfit, tuck a red and white striped shirt into a denim circle skirt. Add a long lace cardigan and fringed faux-suede booties. For a bit of sparkle, put on round gold sunglasses.
Look Around
Look around, the world's a lovely sight
Lovely sky and sea–well, it used to be.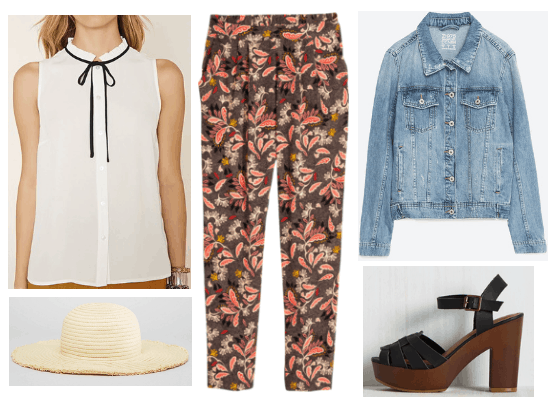 Products: Blouse, Pants, Heels, Jacket, Hat
Will's solo song celebrates the environment and urges the audience to care for it. Capture his casual sense of style and pay homage to the natural world with a white tie-front blouse and bold, plant-patterned pants. Finish with a classic denim jacket, wooden heels, and a wide-brimmed straw hat.
Epilogue
One of Will's most famous lines is: "I joked about every prominent man of my time, but I never met a man I didn't like." Will was a huge star in his time, and The Will Rogers Follies lets us see him in action again.
Your Thoughts?
Have you seen a production of The Will Rogers Follies? Are there any plays or musicals you would love to see covered in this column? Let us know what you think in the comments below!