From the costumes to the set, from the words of the script to the movements of the actors, everything on stage tells a story. Stage-Inspired Fashion adds a little drama to everyday style.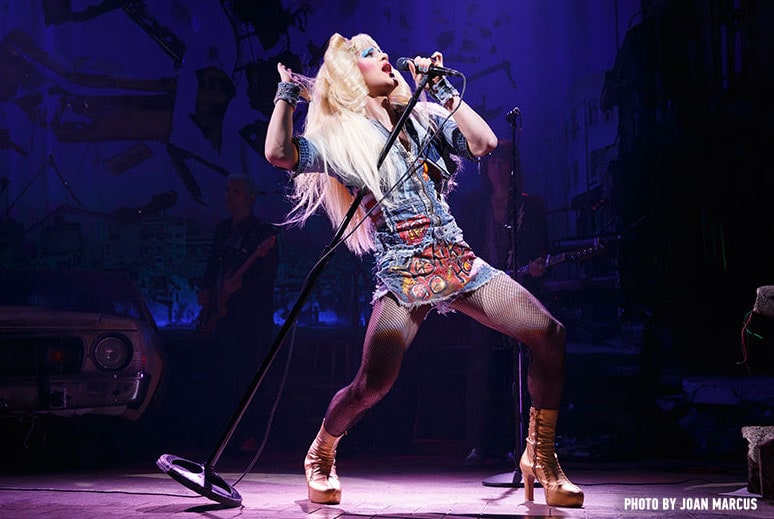 The national tour of Hedwig and the Angry Inch, starring Darren Criss and Lena Hall, just started in San Francisco! In celebration of this fantastic show, let's get into some over-the-top fashion inspiration.
Behind the Scenes
Hedwig and the Angry Inch is presented as a concert played by genderqueer rocker Hedwig (usually played by a man), her husband/backup singer Yitzhak (usually played by a woman), and her band the Angry Inch. Through John Cameron Mitchell's book and Stephen Trask's music, Hedwig tells the audience her life story.
Formerly known as Hansel, Hedwig was forced to have a sex-change operation in order to marry an American man and escape from East Berlin. However, the operation went awry and left her with an "angry inch," and although she made it to America, her husband left her for a man. She later became the girlfriend and musical mentor of shy teenager Tommy, but after finding out about her past, Tommy left her as well. He stole the songs she wrote and became a much more successful rockstar.
At the concert, Hedwig finds out that Tommy is playing next door. She becomes more and more angry and upset as the evening progresses, and has a breakdown onstage in an incredible, powerful moment of theatre.
The costumes in Hedwig can be described as rockstar glam at its finest. Read on to learn how to nail that vibe in your own look:
Hedwig
So when you've got no other choice,
You know you can follow my voice
Through the dark turns and noise
Of this wicked little town.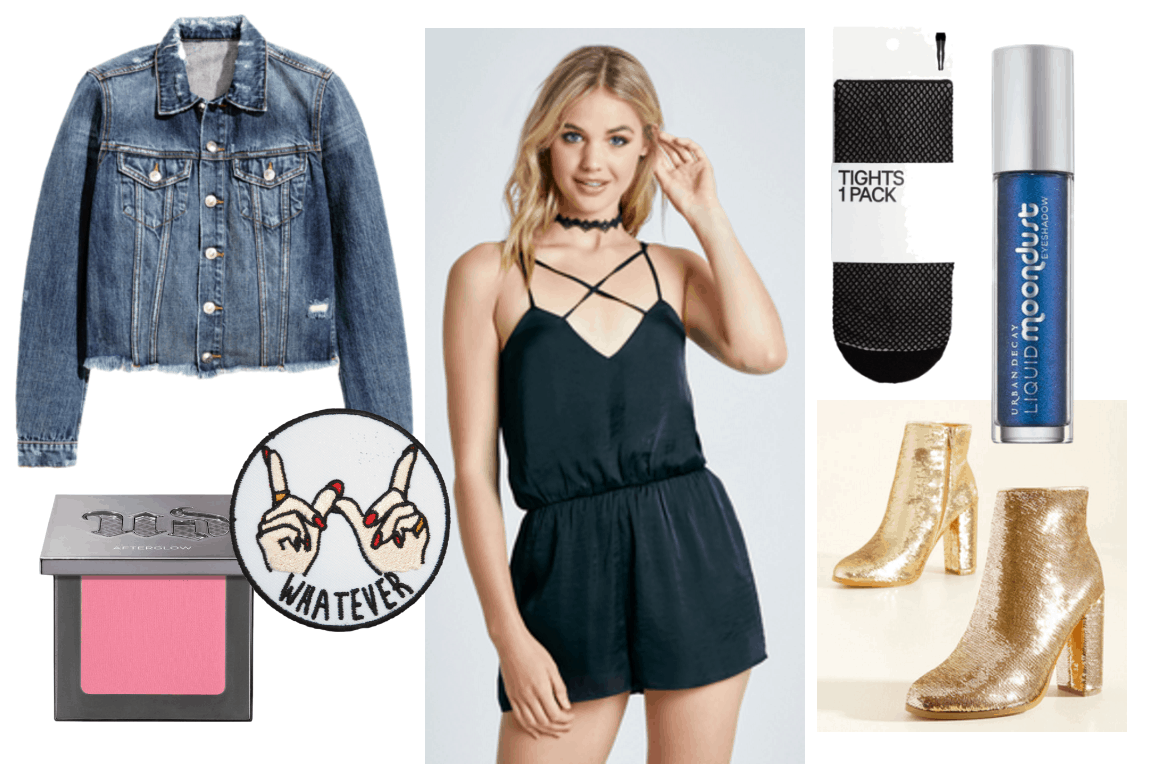 Products: Romper, Jacket, Patch, Fishnets, Boots, Eyeshadow, Blush
To get Hedwig's glam-rocker style, put on a satin romper, fishnets, and glittery gold boots. Rather than replicate her wildly decorated denim, customize your own denim jacket with pins and patches that are important to you. Finish the look with Hedwig's iconic makeup: bright blue eyeshadow and bold pink blush.
Yitzhak
The love that had me in your grip
Was just a long, long grift.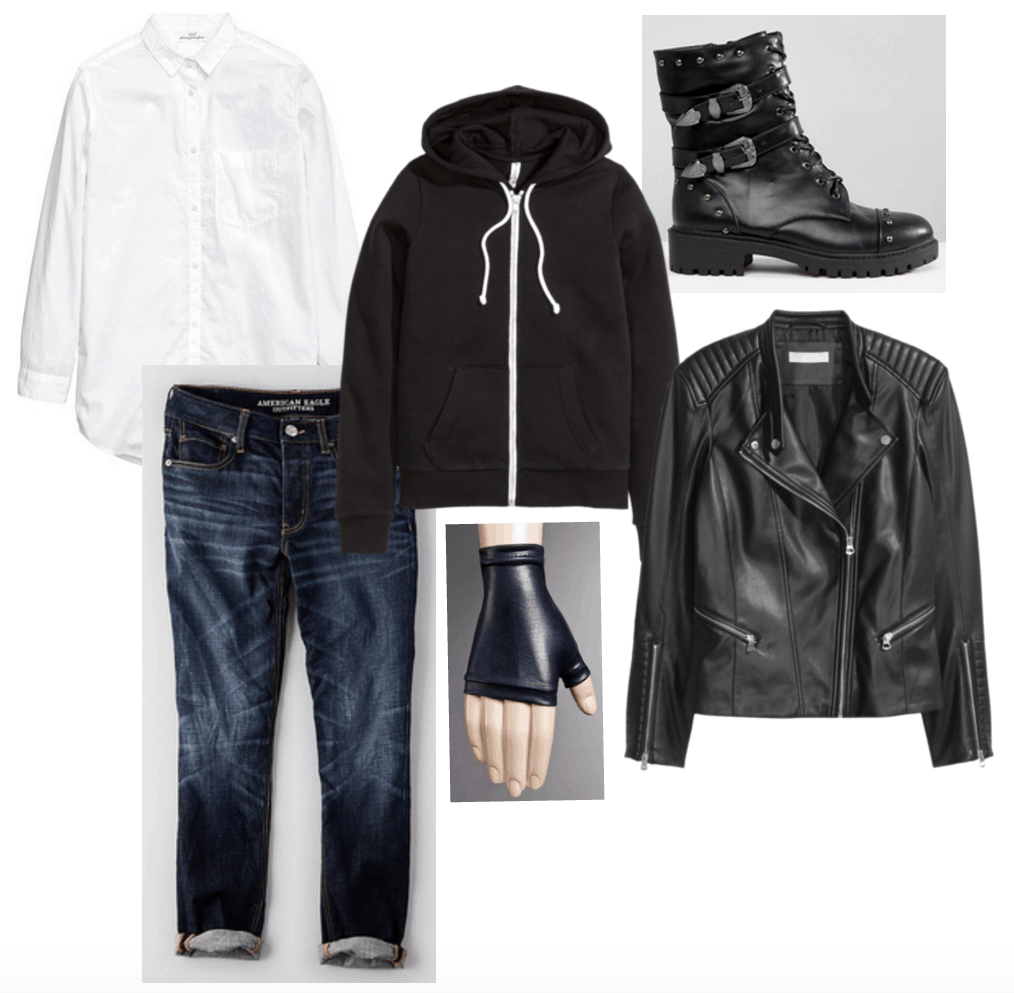 Products: Shirt, Sweatshirt, Jacket, Jeans, Boots, Gloves
Hedwig forbids Yitzhak from doing drag while they're together, so Yitzhak's look for most of the show is very masculine. For a Yitzhak-inspired outfit, layer a leather jacket over a black hoodie and a white button-down shirt. Add loose boyfriend jeans, chunky combat boots, and fingerless gloves.
Transformations
And you're shining like the brightest stars,
A transmission on the midnight radio.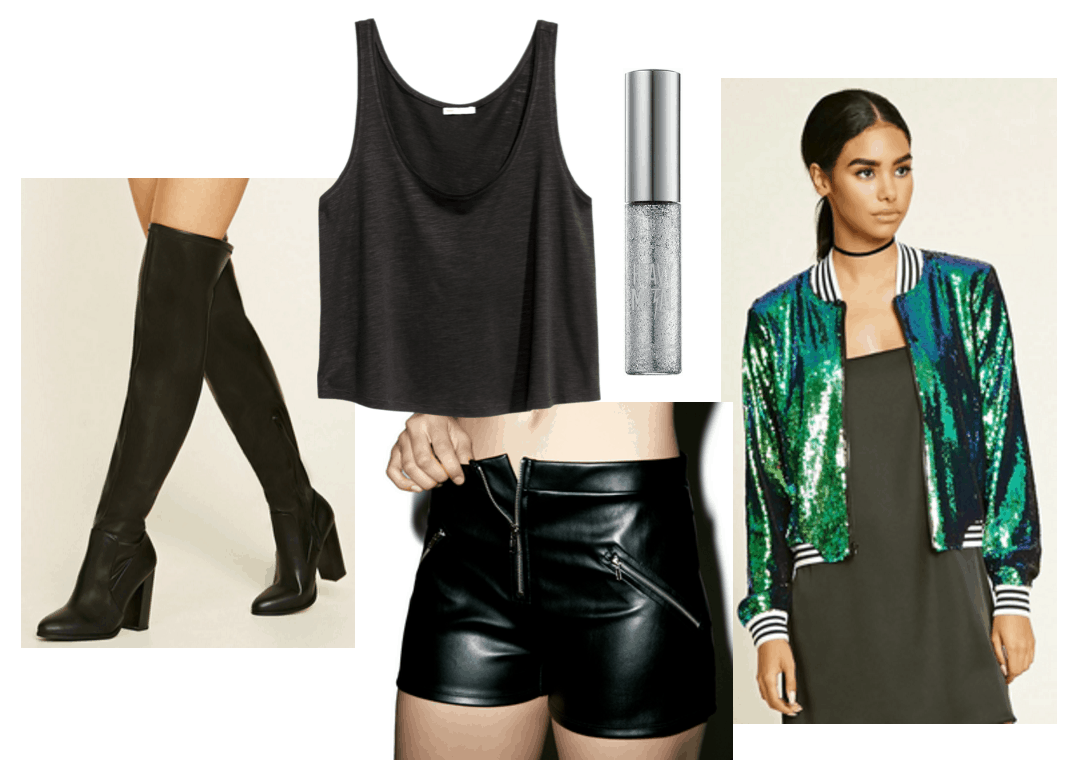 Products: Shirt, Shorts, Jacket, Boots, Eyeliner
By the end of the show, Hedwig and Yitzhak look like completely different people. Hedwig has taken off her flashy costume and stands onstage in a pair of black leather shorts; Yitzhak, returning to drag at last, puts on an even flashier costume. Combine their respective finale looks with a black tank top, Hedwig's leather shorts and silver makeup, and Yitzhak's over-the-knee boots and outrageous sequins.
Epilogue
Ultimately, Hedwig's story is one of acceptance, forgiveness, and healing. Hedwig, Yitzhak, and their audience find their way there together through the power of their music. The fabulous costumes? Well, they're just the icing on the cake.
Your Thoughts?
Have you seen Hedwig and the Angry Inch? Who's your favorite Hedwig? Are there any plays or musicals you would love to see covered in this column? Let us know what you think in the comments below!