From the costumes to the set, from the words of the script to the movements of the actors, everything on stage tells a story. Stage-Inspired Fashion adds a little drama to everyday style.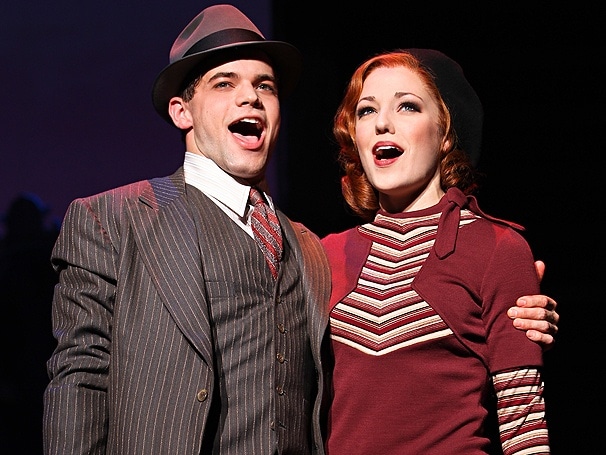 Raise a little hell with outfits inspired by America's favorite outlaws.
Behind the Scenes
Bonnie & Clyde, with music by Frank Wildhorn, lyrics by Don Black, and book by Ivan Menchell, revisits the story of legendary outlaw couple Bonnie Parker and Clyde Barrow. Despite its success at theaters around the United States, it didn't last very long on Broadway. The show doesn't know how to make the other characters as compelling as Bonnie and Clyde, so it gives everybody a ballad in an attempt to show us their feelings.
The best parts of the show are when Bonnie and Clyde embrace their life of crime and sing together. Their songs are passionate, driving, and annoyingly catchy, and Laura Osnes as Bonnie and Jeremy Jordan as Clyde have amazing chemistry.
These outfits are inspired by some of my favorite songs from the show. Keep reading to see them all!
Picture Show
It must be great to be called the "it" girl,
Your face on every magazine.
That's where I'm gonna end up one day, trust me.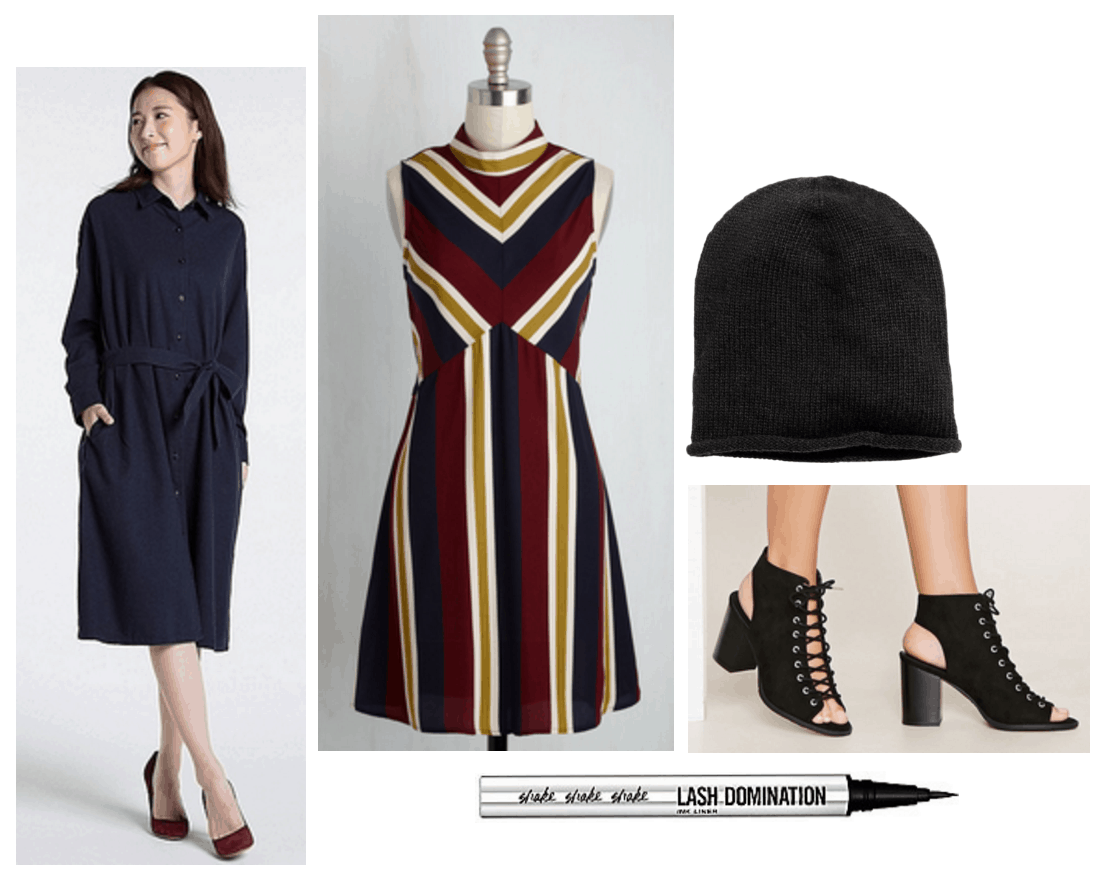 Products: Dress, Shirt, Heels, Beanie, Eyeliner
Bonnie wants to be an "it" girl, a big-time movie star like Clara Bow. Modernize her look with a chevron-patterned dress that references the real Bonnie Parker's dress. Layer a longline dark blue shirt on top and add lace-up black heels for a cool-girl vibe. Replace Bonnie's signature beret with a beanie, and finish the look with dramatic eyeliner inspired by Clara Bow.
This World Will Remember Me
I don't intend to waste my life 'round here.
I got it all mapped out.
If I can pull just three jobs a year,
I'll be rich, I'll have wealth and fame,
Everyone will know my name.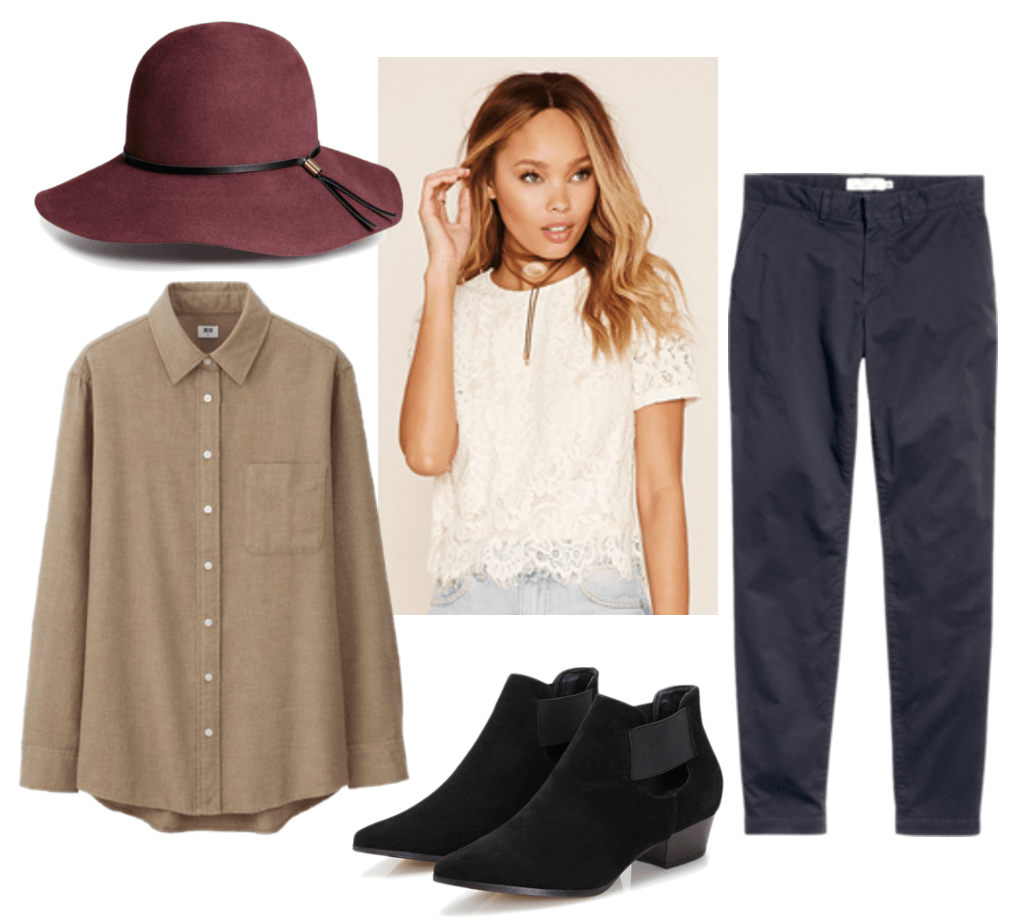 Products: Lace Shirt, Flannel Shirt, Pants, Boots, Hat
Clyde's costumes alternate between "roughed-up outlaw" and "Sunday best." Just like Bonnie, he wants to be a celebrity.
Get Clyde's combination of roughness and romance by pairing a delicate lace shirt with sturdy blue chinos. Throw a cozy brown flannel on top and add pointed-toe boots. Clyde doesn't go out without his hat, so finish the outfit with one made of burgundy felt.
Bonnie
I start thinkin' 'bout my Bonnie
From the minute I wake up,
And that feelin' is the best I ever had.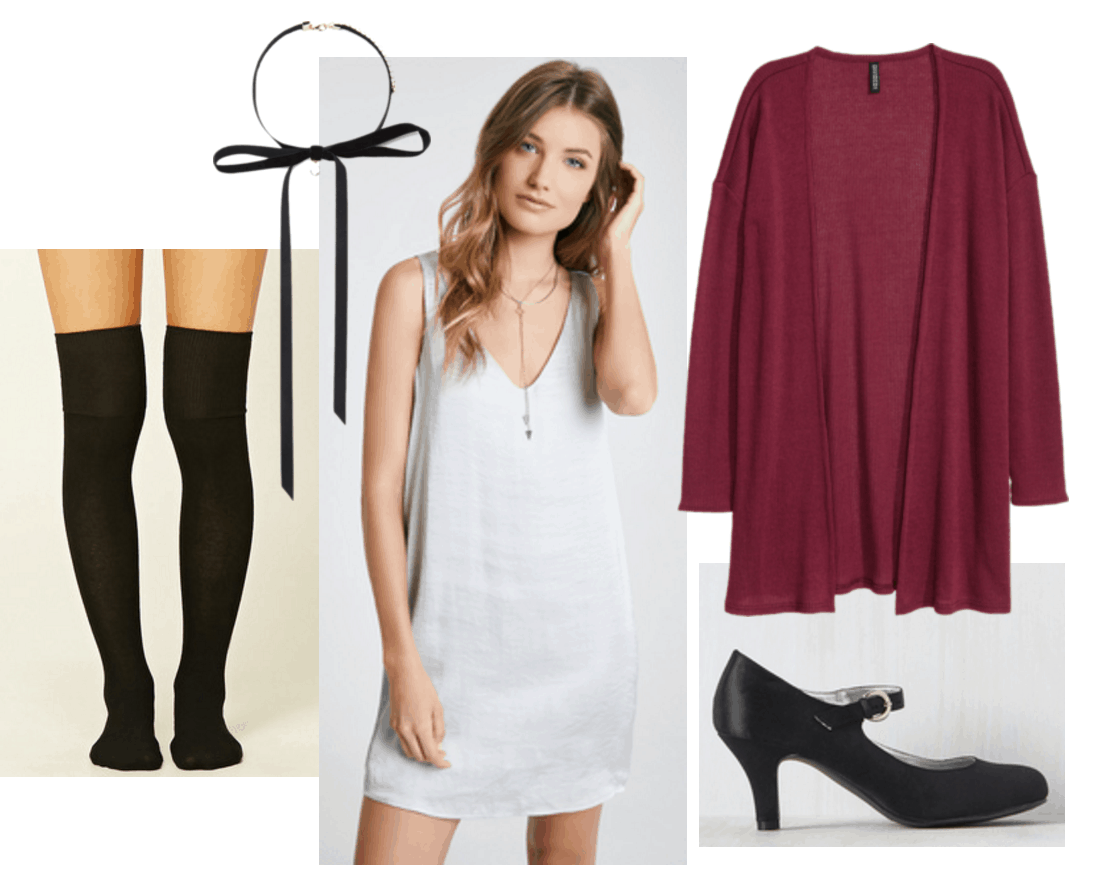 Products: Dress, Sweater, Socks, Heels, Choker
Before the final showdown, Clyde serenades Bonnie from the bathtub (still wearing his hat, of course). Despite their questionable moral codes, the two of them really love each other.
For an outfit that's both sweet and sexy, wear this silky gray shift dress with black thigh-high socks and 1930s-inspired heels. Add a velvet bow choker and a burgundy cardigan – the color symbolizes both love and violence.
Epilogue
Listening to Bonnie and Clyde's songs makes everything feel like an adventure. Next time you have to run errands or walk to class, put on a killer outfit, listen to one of these songs, and get out there!
Your Thoughts?
What's your favorite Bonnie & Clyde song? Have you seen a production of it? Are there any plays or musicals you would love to see covered in this column? Let us know what you think in the comments below!