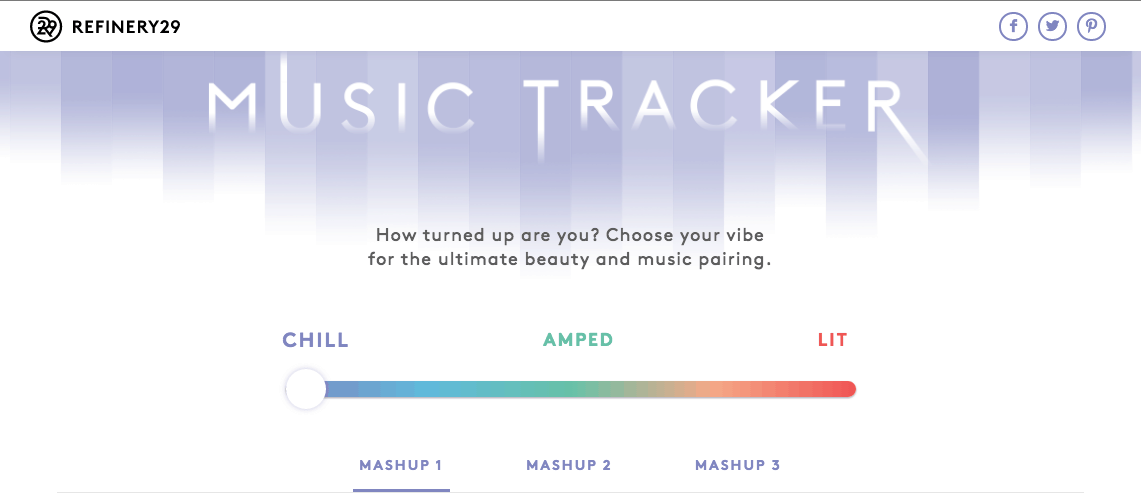 A few months ago, we introduced you to Refinery29's Gift Curator that helped you find the perfect Xmas gift. Now the geniuses at R29 are back with another super fun tool to help you find the perfect outfit to match your musical mood!
About the Refinery29 Music Tracker
The Refinery29 Music Tracker is a fun interactive quiz tool that gives outfit suggestions based on your musical vibe.
Not sure what your look should be for the next summer music festival, for example? They've got you covered for every mood, from "chill" to "lit." Just use the interactive slider and they'll pick an outfit for you – so simple!
Using the Refinery29 Music Tracker for Outfit Inspo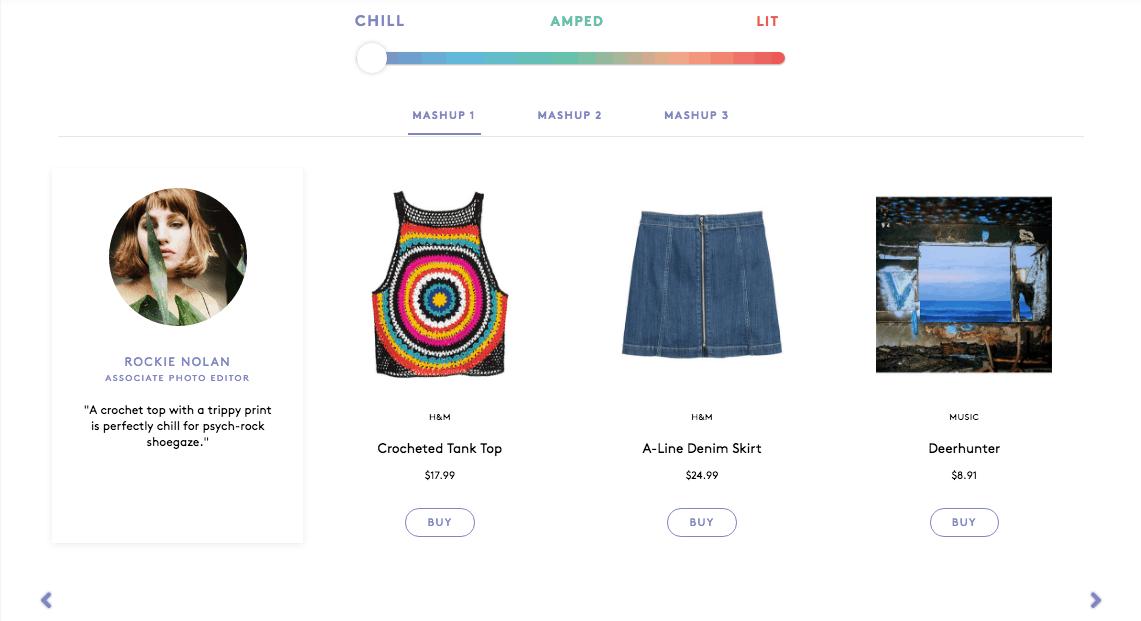 This tool is so much fun and I've already been using it to give myself ideas for what to wear to every summer occasion. To start, just visit http://www.refinery29.com/music and select your musical vibe.
For example, if you're hosting a relaxed backyard soiree, I'd pick "Chill". Looking for an outfit idea for a fun dinner out or a Beyonce concert? I'd go for "Amped". For Electric Daisy Carnival or a crazy night at the club? "Lit" is the only choice.
After you select your mood, a plethora of fab style options will appear, all tailored to match your vibe. It's so much fun just to play around and get ideas – you guys are going to love it!
Try the Refinery29 Music Tracker Now!
To try the music tracker for yourself (it's free!), visit Refinery29.com/music and get started. Once you try it, let me know how you like it in the comments down below!
Disclosure: This post was sponsored by Refinery29. The opinions, as always, are our own. For more information, please see our Disclosure page.