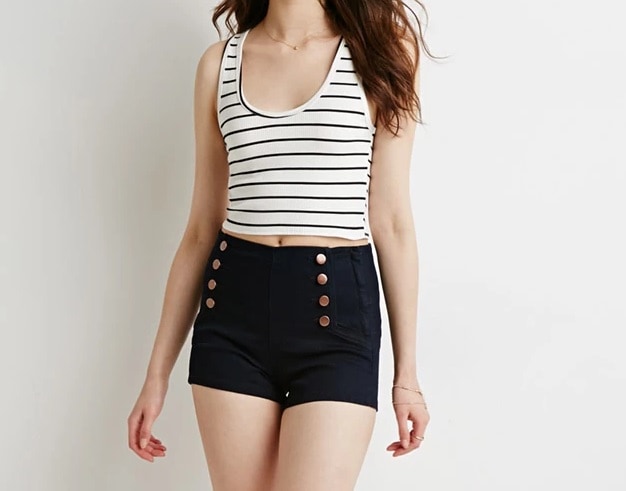 High-waisted shorts have been rising in popularity for a few summers now, and it's easy to see why: They're comfortable, figure-flattering, and instantly make an outfit look more intentional.
Such a trendy and versatile piece can be styled in a ton of different ways. If you're having trouble matching them to your personal style, or you just want to shake things up a bit, take the quiz below to find out how you should wear high-waisted shorts this summer!
Quiz
Note: The quiz is not currently working on our site so while we work to fix this, click here to take the quiz.
Results!
Results below! No peeking until after you take the quiz.
Breezy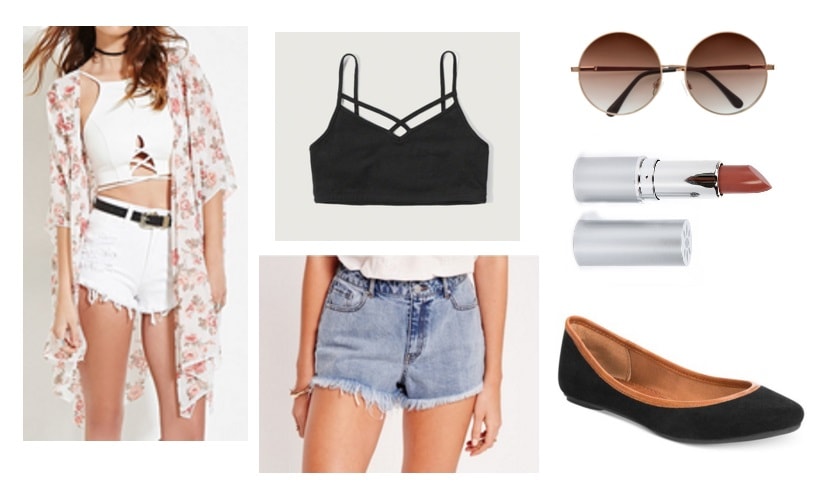 Products: Kimono | Bralette | Shorts | Sunglasses | Lipstick | Flats
For a breezy boho style, start with a pair of distressed or destroyed denim cutoffs. Pair them with a black bralette (cute strappy detailing is a bonus!) and throw a flowy floral kimono on top for coverage and style. Round sunglasses and a mauve lip will bring out your inner boho queen. Black understated flats will keep you comfy without throwing your outfit over the top.
Sporty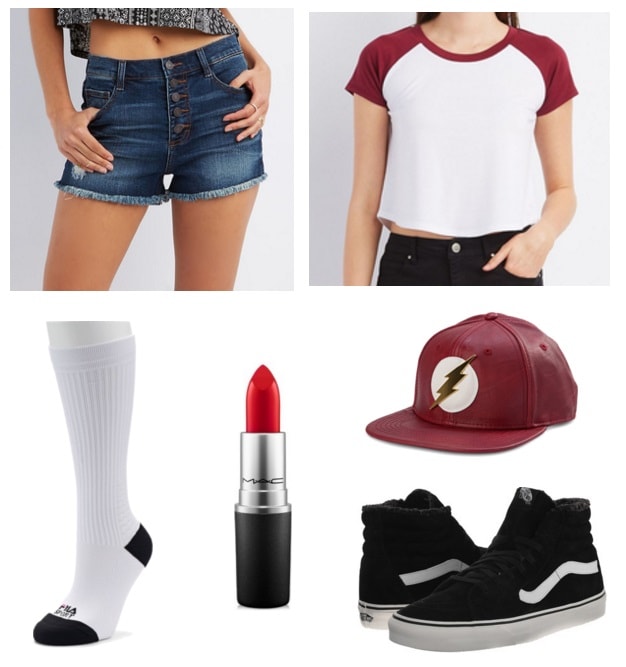 Products: Shorts | Top | Socks | Lipstick | Cap | Sneakers
This sporty outfit is comfortable and easy to wear anywhere. Start with medium to dark wash shorts. A cropped baseball tee will look summery and minimalist, but a regular length tee tucked into the shorts looks just as fab. Tall sporty socks and high-top sneakers will help your outfit stand out, and a baseball cap or snapback will keep the theme going. Add a red lip for another pop of color and some girly flair.
'90s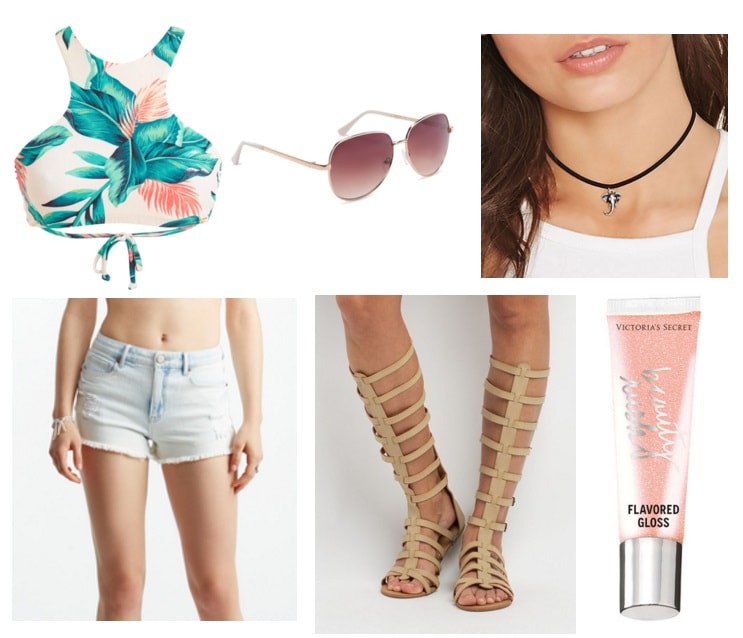 Products: Top | Sunglasses | Choker | Shorts | Sandals | Lip gloss
This style throwback looks even better now than it did over a decade ago. A halter top in a bold floral print will look awesome paired with light wash denim cutoffs. Gladiator sandals are comfortable and look totally bad-ass, so pick up a pair of those at your next opportunity. Chokers are the perfect callback to the '90s, and aviators will never go out of style. Finish off the outfit with sparkly gloss like you would have back in middle school. Okay, maybe not exactly like that (we aren't using a Lancome Juicy Tube), but you get the idea.
Feminine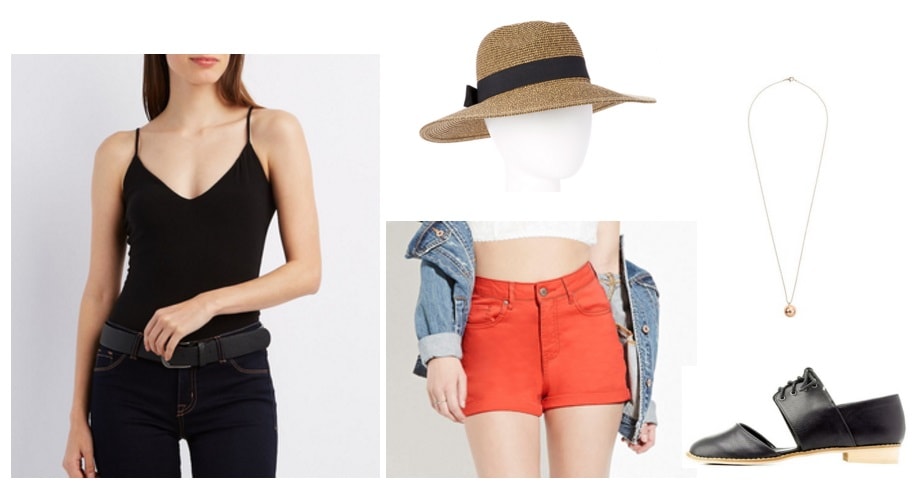 Products: Bodysuit | Hat | Shorts | Necklace | Oxfords
This style is easy and has a sophisticated, feminine flair. A black bodysuit under a colorful pair of high-waisted shorts will stay put all day while creating a nice silhouette. A big sunhat will keep harmful rays out of your face, and a long necklace will look perfect against the low neckline of the bodysuit. Cut-out oxfords are great for looking sophisticated but fun.
What do you think?
Do you have a favorite pair of high-waisted shorts? How do you style them? Let us know in the comments below!