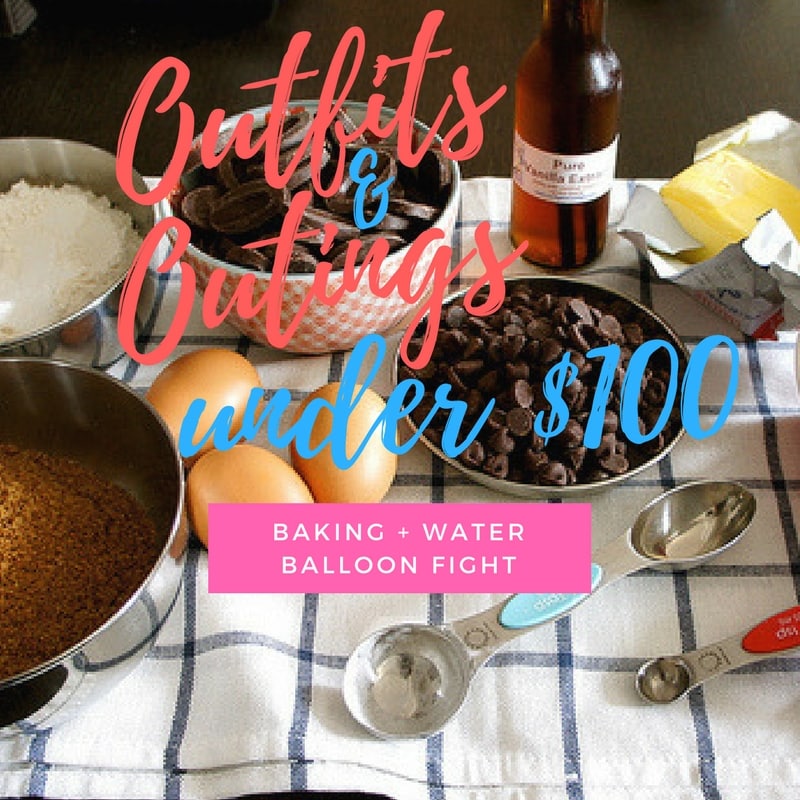 It's almost summer! This means we're all about fun activities and inexpensive outfits. Whether you're on or off-campus, there are plenty of cheap, cool things to do.
Here is the rundown on O&O:
$30 max for each outing per person
$70 max for an outfit (pure clothes, rest is swappable)
Diverse sizing
Outfits for both skirt/shorts-lovers.
Cost Breakdown
Baking is definitely more costly than water balloons ($1-5). It depends on the equipment you have on-hand, what groceries you need to buy, and the complexity of the recipe you want to make.
For example, you're making simple cupcakes and you have absolutely nothing. Cupcake pans will run you $8*, cups are $1, eggs are $5, oil is $4, cake mix is $2, frosting is $2. That's $22.
If you're getting fancier than cake mix cupcakes, $25 (or more) can go far.
Here are some ways to stretch your budget even more:
Shop at local co-ops
Search for cheap baking recipes before making your grocery list
Use swaps for equipment you don't have. No rolling pin? Wine bottle. No piping bag? Cut a hole in a sandwich bag. No whisk? 2 forks!
Buy dry ingredients (flour, sugar, dried fruit, etc.) in bulk if you're going to be baking a lot
Choose recipes that have similar bases so you can reuse the same basic ingredients
Coupons/sales
Buy supermarket brands
Substitute out ingredients for things you already have (don't tweak the recipe too far but mixing sugars or replacing fruits is pretty safe)
One of the best ways to save money and make baking into an all-hands activity is to bake with friends! It's also a great way to bond with fellow interns if you're living in the same space or have access to a kitchen at work.
You can split more than just baking tasks by asking your friends to bring a few ingredients over. This is the perfect way for friends who don't want to bake but want to eat to contribute! You can then rotate hosting through your friend group and maybe even establish a weekly baking night.
*All prices are approximate. YMMV.
Baking Outfit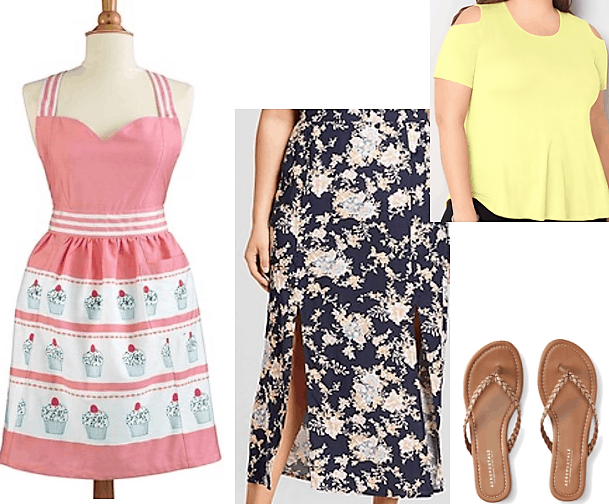 Products: Yellow Top – Avenue (14-32) | Maxi Skirt – Target (1X-3X) | Apron – Macy's | Flip Flops – Aeropostale
Cost: $70 as of May 11, 2017
Baking is a terrific lazy afternoon activity. Throw on some music and a super-comfy-almost-pajama-like maxi skirt. Swan around your kitchen pretending to be in a music video.
A yellow cold-shoulder top would pair well with banana bread. An adorably printed apron is clearly a premonition that you will make cupcakes. Concoct intricately patterned pies while wearing braided flip flops.
Water Balloon Outfit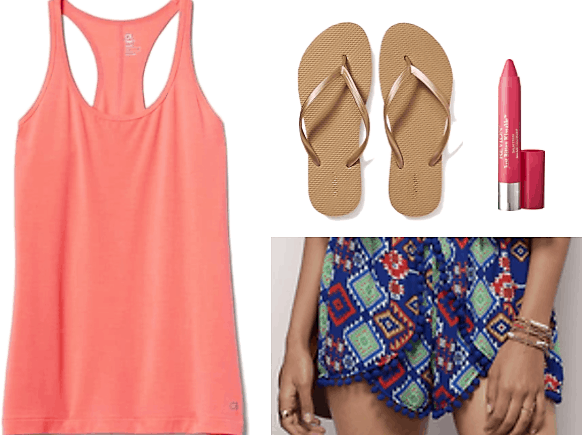 Products: Tank – Gap (XS-L) | Shorts – Tobi (XS-S) | Flip Flops – Old Navy | Lipstain – [email protected]
Cost: $48 as of May 11, 2017
It's a beautiful day so you break out the "Kiss the Sky" multi print shorts. You stroll on down to a local park or the quad if you're still on campus this summer. Your brightly colored tank top mirrors the delightful balloon colors.
The gold flip flops are a sign of victory. Even if somebody manages to get a good shot in, your lipstain will prevail.
What are you doing this summer?
Does it include baking? More importantly, what baked goods do you plan on consuming?