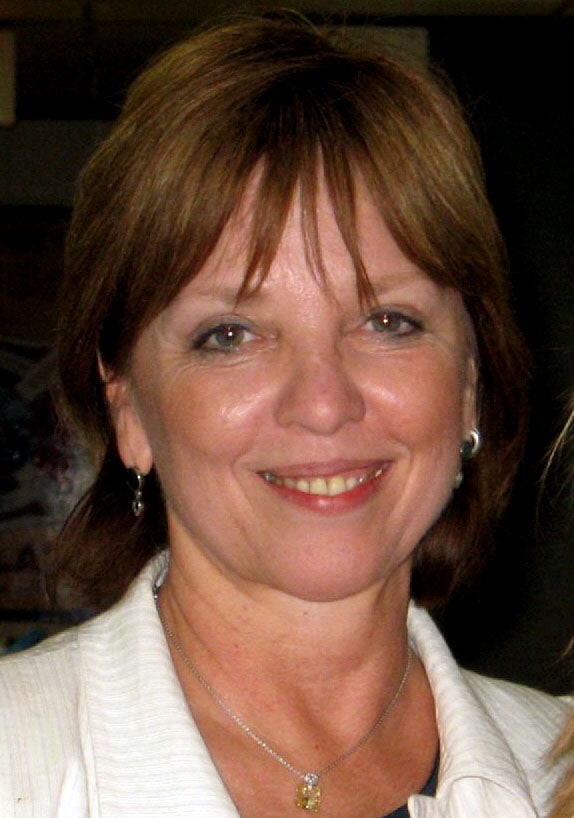 Romance is a genre that has seen unprecedented levels of capitalization in the book world. From powerhouse publishers like Harlequin that churn out romance novels by the hundreds to new self-published books that are coming out of outlets like Amazon, the demand for romance novels is huge, and the supply more than meets it.
Still, with all these books and authors in the game, one name does arise as the reigning queen of romance: American novelist Nora Roberts. Having written more than 200 novels since the early 1980s, Roberts has influenced the market in a way few could ever hope to. She was named one of Time's Most Influential People of 2007, one of only two writers on the list. And her legacy is truly just beginning.
I know the big question is: How is it possible to gather fashion inspiration from millions of pages of work? Well, today we are going to take fashion inspiration not just from Nora Roberts, but the genre of mass-produced romance in general. So continue on for outfits inspired by the romance and adventure of Nora and her fellow romance novelists.
Lace and Denim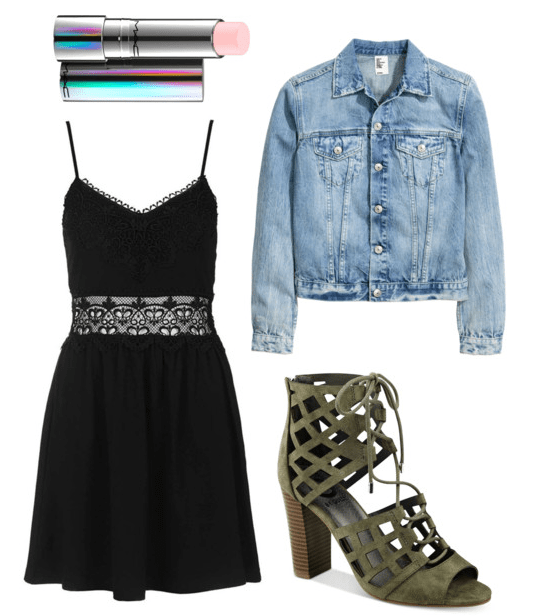 Products: Dress, Jacket, Lippie, Shoes
Cultural clashes, whether they're economical, religious, political, or otherwise, are perfect scene-setters for a dramatic romance novel. Mixing textures and patterns is great for a look based on this popular romance trope.
A lace dress is perfect all year round and contrasts wonderfully with some suede cage booties in a olive color. Throw on that denim jacket you have in the back of your closet for even more texture-mixing and a more casual feel for your look. Keep makeup simple with some tinted lip balm.
Competent and Confident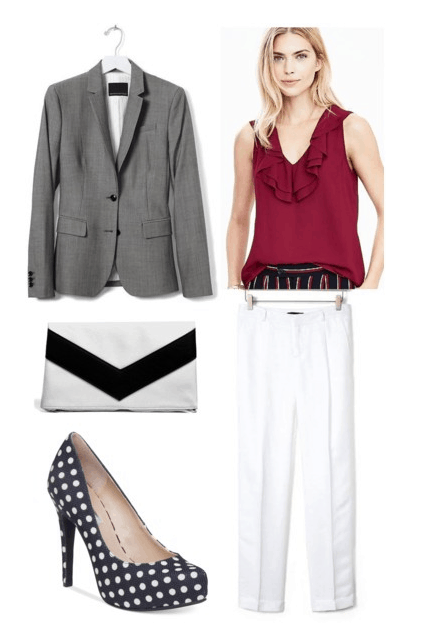 Products: Blazer, Top, Pants, Bag, Shoes
A staple of Roberts' novels is the strong, competent, and professional woman. Although the heroine is open to love, she isn't just sitting around waiting for her prince. Firefighters, police detectives, professional violinists, and home contractors all count among Roberts' protagonists.
Create a strong, professional look with a deconstructed suit, consisting of a grey blazer and white trousers that can be worn with separate outfits as well. A ruffled shell and some polka dot pumps add a feminine touch and this clutch offers an alternative to lugging your life's possessions around in exchange for a few essentials.
Summertime Romance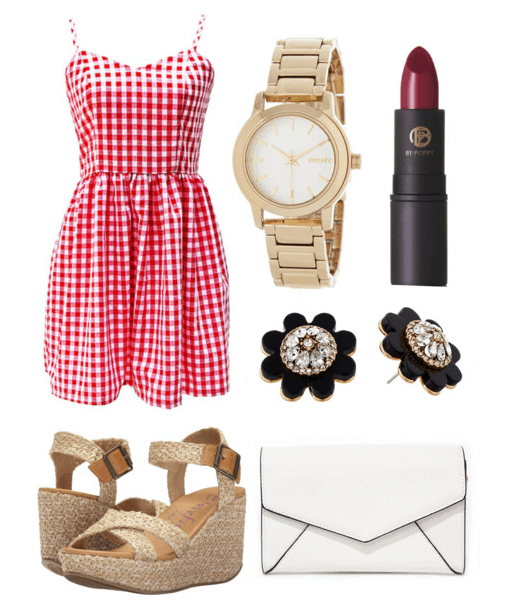 Products: Dress, Shoes, Bag, Earrings, Watch, Lipstick
Small towns are common settings for romance novels, especially in Nora Roberts's books. Get inspired by small town romance with this sweet, girl next door look.
A gingham dress is trendy and classic at the same time in the summer, as are these platform sandals and statement gold watch. Pair the watch with some sparkly earrings for a floral touch. Finish the outfit with a simple bag and a swipe of a bold lipstick.
Final Thoughts
Nora Roberts has touched millions with her books and film adaptations, and she will continue to do so in the future. What did you think? Which is your favorite outfit? What author would you like to see next? Let us know in the comments below!