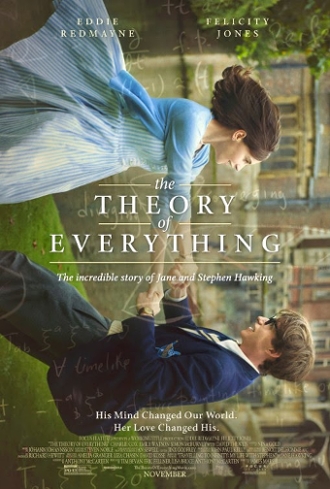 Official Movie Poster
The Theory of Everything is one fall's latest releases, and follows the life of famed English physicist Stephen Hawking, played by Eddie Redmayne, and his college sweetheart Jane Wilde, played by Felicity Jones. When Stephen discovers he has motor neuron disease, he is motivated to study harder, with Jane by his side.
This post will focus on Jane and her style throughout the film. Her modest and classic fashion aesthetic serves as stylish inspiration for those who prefer feminine ensembles with a vintage flair. The movie takes place in England during the 1960s, so many of the outfits I've created are modern versions of the looks depicted on screen.
Scroll down to see three outfits based on the fashion in The Theory of Everything:
Blue Stripes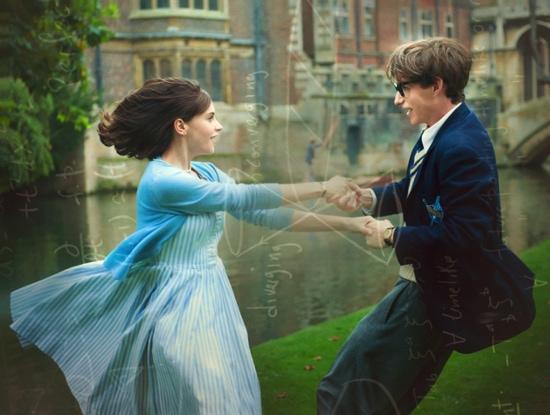 Official Promotional Image
This first outfit is playful yet feminine. The stripes on the dress are a classic pattern, while the pop of blue makes it more youthful. This look could be worn during a daytime date or on one those days when you want to dress up but stay comfortable.
Dress, Sweater, Flats, Earrings, Necklace
Mimic Jane's movie look by pairing a striped blue skater dress with a darker blue cardigan. Choose a simple pair of neutral flats, then accessorize with a shorter silver necklace and a pair of sparkly stud earrings. The silver jewelry complements the blue dress and sweater nicely and adds interest to the ensemble.
Patterns and Croquet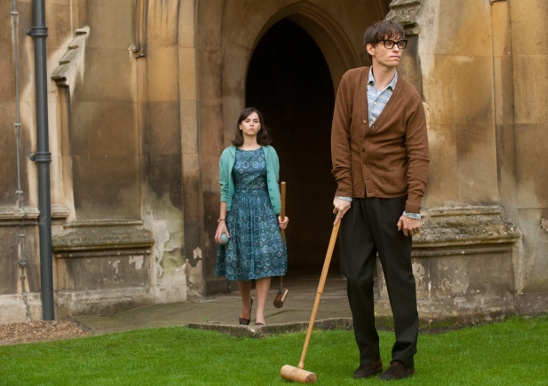 Official Promotional Image
This next ensemble continues the blue theme with a patterned dress and cardigan combo. While this outfit is more modest and retro than the last, if you want to modernize it a bit, simply swap the '60s-style dress to one with your preferred length or neckline.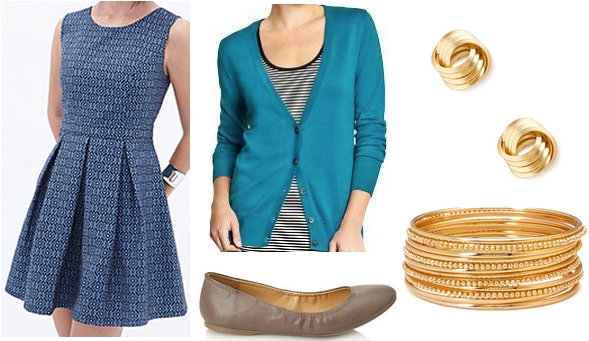 Dress, Sweater, Flats, Earrings, Bracelets
To recreate this look, start with a patterned blue skater dress and layer on a teal blue cardigan. For a more laid-back vibe, try replacing the sweater with a denim jacket. Keep it simple and comfy with a pair of brown flats. Complete the outfit with gold bangles and matching earrings.
Class and Elegance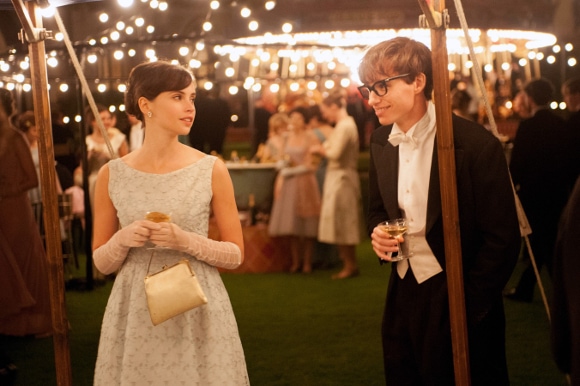 Official Promotional Image
Our final outfit is extremely elegant and captures the timeless style found throughout the film. From the dress to the accessories to the hair, Jane truly exudes class and sophistication in the ensemble. While it may seem too formal at first glance, the inspired look below would be ideal for the holidays or any other dressy occasion.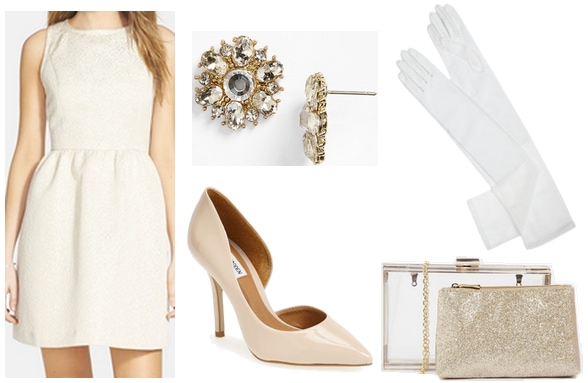 Dress, Earrings, Shoes, Gloves, Clutch
For a similar look, choose a gorgeous white skater dress. To get the same modest effect as Jane in the photo, go for a dress with a boat neck or higher neckline. Wear a pair of sparkly stud earrings, as well as a pair of nude heels or flats. Carry a gold clutch or crossbody bag to add some subtle sparkle to the ensemble.
You can finish the outfit with the clutch, however, for Jane's exact look, add a pair of sheer white gloves. The gloves will truly mimic Jane's elegant vibe, but you can completely skip this step to make the outfit more wearable for the average college girl.
What are your thoughts?
Have you seen The Theory of Everything? What did you think of the movie and the outfits we've recreated? What films would you like to see featured in future posts? Please leave your thoughts in a comment below!