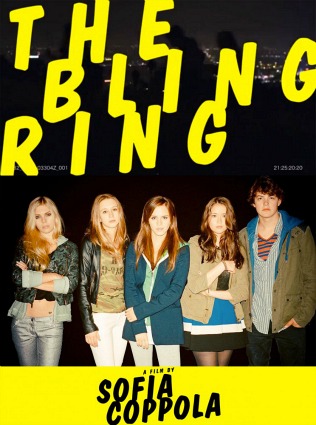 The infamous teens known for robbing a string of celebrity homes have been immortalized in director Sofia Coppola's latest film. The Bling Ring follows the fame-obsessed "Burglar Bunch" as they successfully steal thousands of dollars in jewelry and clothes from pop icons Paris Hilton, Lindsay Lohan, and Orlando Bloom, among others.
Starring Katie Chang, Israel Broussard, and, of course, Emma Watson (complete with amazing valley girl accent), this film – now in theaters – is among the summer's most buzzed-about flicks, and a total must-see for pop culture junkies.
While you (hopefully) won't be going on a crime spree this summer, you can snatch up the luxe looks from the film without breaking the bank. Below, I've created two looks inspired by Sofia Coppola's The Bling Ring. Scroll down to see them!
Let's Go Shopping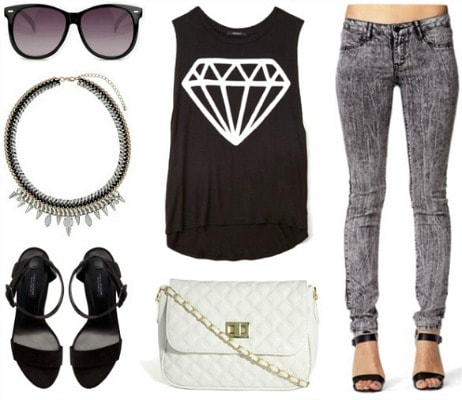 Top, Jeans, Bag, Shoes, Necklace, Sunglasses
No need to go shopping with an outfit as stylish as this one. Mix low-key and glam for a totally unique look with a diamond graphic tank over acid-wash skinnies. Pair with strappy sandals, a quilted bag, and a statement necklace to dress up the casual aesthetic. Complete the look with a pair of oversized sunglasses to face the paparazzi!
What Did Lindsay Say?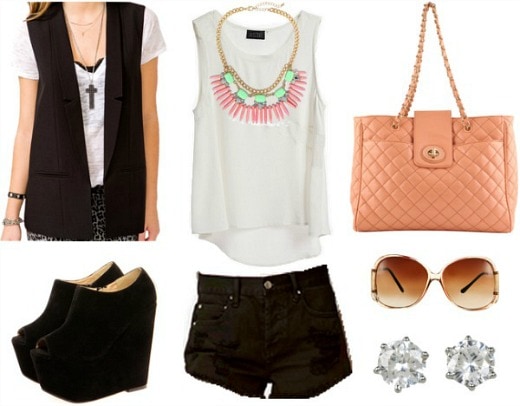 Top, Vest, Shorts, Shoes, Bag, Sunglasses, Earrings, Necklace
Step out in an edgy luxe look in a flowy blouse with a pair of distressed shorts. Wear under a tailored vest for a classic vibe, and slip on a pair of peep-toe ankle booties for a glam twist. Accessorize with CZ stud earrings, a jeweled bib necklace, and a pair of oversized sunglasses.
What do you think?
Are you going to see The Bling Ring in theaters? Would you wear any of the looks above? Which outfit is your favorite? Would you like to see more posts like this one in the future? Let me know in a comment below!