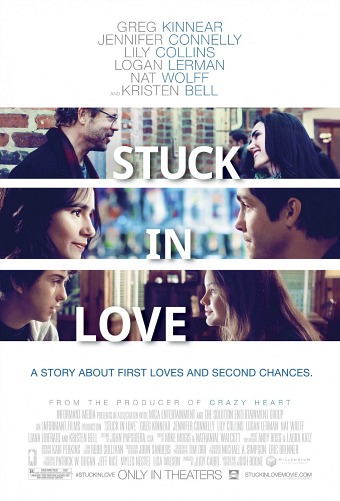 Official Movie Poster
The movie Stuck in Love is the perfect blend of comedy, drama, and romance. Featuring couples at various stages of life, the film goes through the ups and downs of relationships while adding some laughs along the way.
The outfits featured in this post are inspired by two of the younger main female characters: Kate and Samantha. Both characters have styles that are cute and stylish, and rock looks that are great for class or a night out.
Below are four looks based on outfits worn by Samantha and Kate throughout the film. Scroll down to see them all:
In the Classroom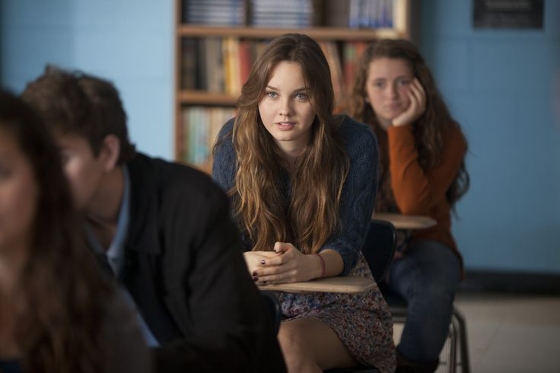 Official Promotional Image
Kate is a high schooler, played by Liana Liberato, who has a fun and youthful style. She wore this look to school, so the recreation below can not only be worn to class, but is a cute and causal daytime outfit.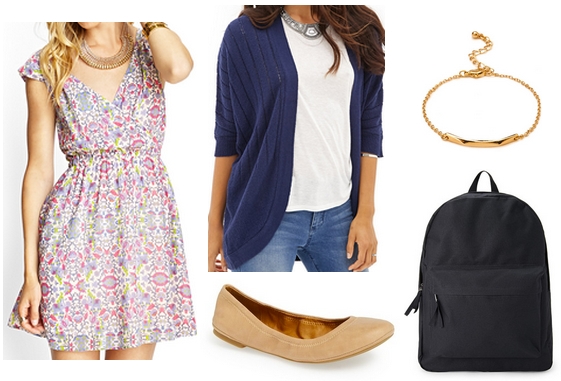 Dress, Sweater, Flats, Bracelet, Backpack
Since Kate was often seen in dresses throughout the film, start with a printed dress. Add a blue sweater for warmth and pair of neutral flats to keep the outfit casual. Accessorize with a gold bracelet and a practical school bag. If you are planning on wearing this outfit outside of the classroom, swap out the backpack for a black crossbody bag.
Coffee with Friends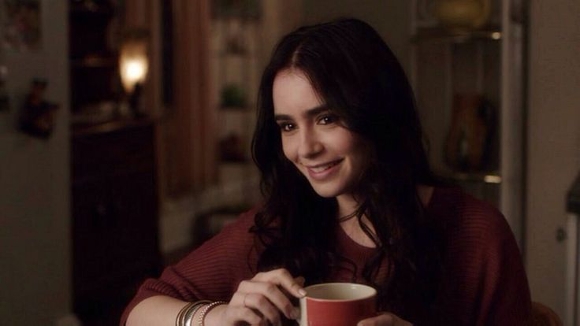 Official Promotional Image
Samantha, played by Lily Collins, is a college student and writer who isn't interested in falling in love. This first Samantha-inspired outfit is a recreation of the look she wore while having coffee with Lou, one of her fellow classmates. This laid-back yet stylish look would be a great option for a brisk fall day.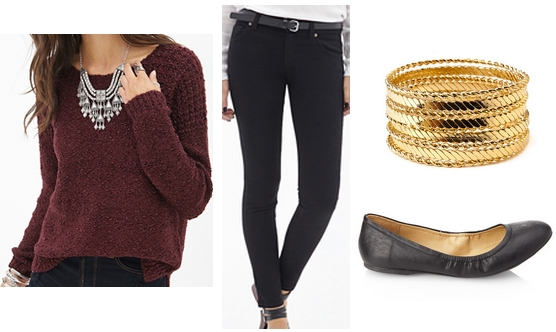 Sweater, Jeans, Bracelets, Flats
Recreate this casual outfit with a warm red sweater and black skinny jeans. Samantha's daytime style is comfortable and casual, so the sweater and skinny jeans combo perfectly reflects that. Add a few gold bangles, slip on a pair of black flats, and you're ready for any daytime activity, whether it's class or grabbing coffee with friends!
Samantha's Book Release Party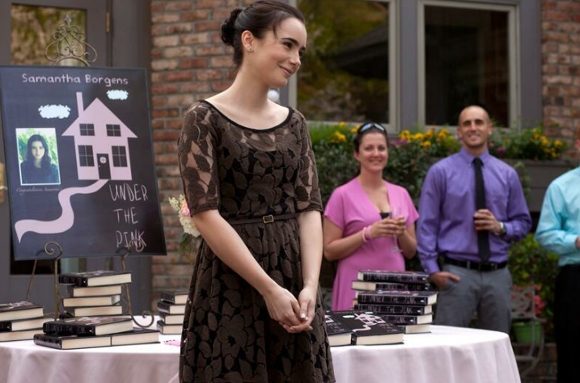 Official Promotional Image
During her book release party, Samantha wore a beautiful floral lace dress that was fitting for the occasion. A recreation of this outfit would be ideal for a date or any formal occasion. The ensemble also incorporates many fall colors, which makes it appropriate for the cooler months ahead.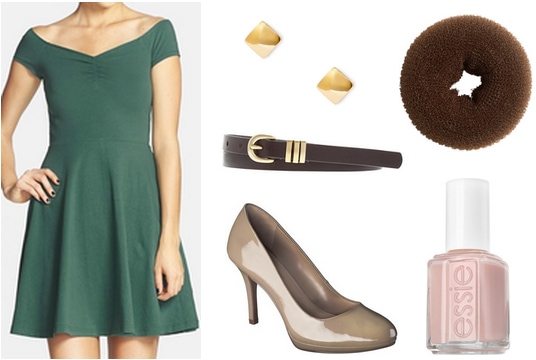 Dress, Earrings, Belt, Heels, Hair Ring, Nail Polish
For this outfit recreation, start off with a dark green dress and a brown belt to cinch at the waist. Green and brown complement each other nicely, especially in the fall. Pair the dress with neutral heels, then accessorize with gold stud earrings. As for hair and makeup, pull you locks up into a bun with this handy sock bun ring, then complete the look with a pale pink manicure.
Night Out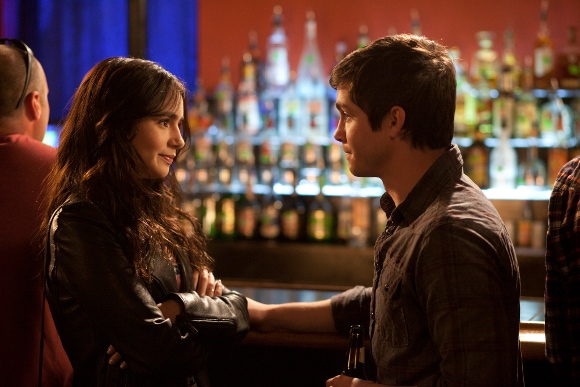 Official Promotional Image
Whether she's out on a Friday night or on a date, Samantha can be spotted in many going out looks throughout the film. This next outfit is inspired by several of the outfits Samantha wore during her nights out on the town. Although they were all different, many of them included darker colors, like navy and black, as well as classic pieces that had a bit of edge.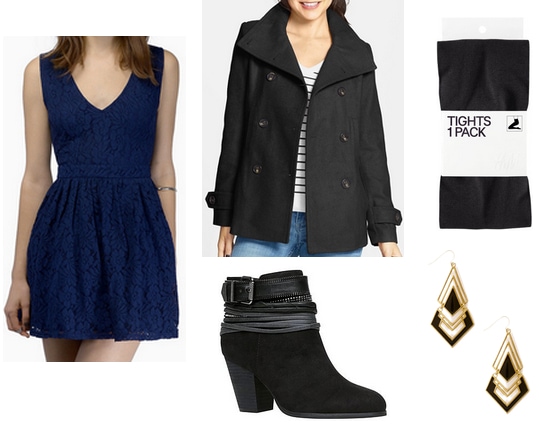 Dress, Coat, Booties, Tights, Earrings
Mimic Samantha's nighttime style with a short, dark-colored dress. The one above features a lace overlay, which adds detail and interest to the look. It's important to stay warm when out at night, so a nice peacoat, black tights, and short booties will add warmth while maintaining that stylish vibe. Lastly, accessorize with some edgy jewelry, such as these dangling earrings.
What are your thoughts?
Did you see Stuck in Love? What are you thoughts on the movie and the outfits in this post? What movies would you like to see in upcoming Movie Inspiration posts? Please leave a comment below!