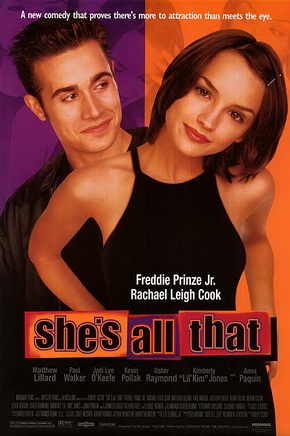 Official Movie Poster
Nothing says throwback like a late '90s teen flick, and one of our favorites is She's All That. This romantic comedy revolves around a high school student named Laney Boggs who gets asked out by Zack, the most popular guy in her school, only to realize that she was asked out because of a bet.
This post will feature looks worn by Laney and Zack's ex-girlfriend Taylor. Laney (Rachel Leigh Cook) had a very laid-back and artsy style, while Taylor preferred more structured and put-together outfits. Scroll down to see all three looks:
Laney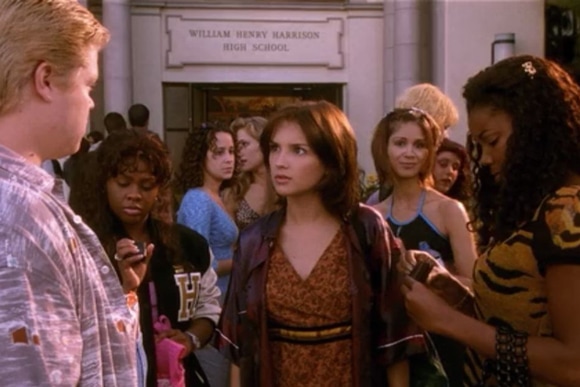 Photo Credit: Screenshot
First up is this outfit worn by Laney. Her style stood out throughout the film, and her looks often incorporated unique patterns and loose-fitting pieces. This outfit is stylish yet comfortable and has a cool, artsy vibe that makes it perfect for class or a coffee date with friends.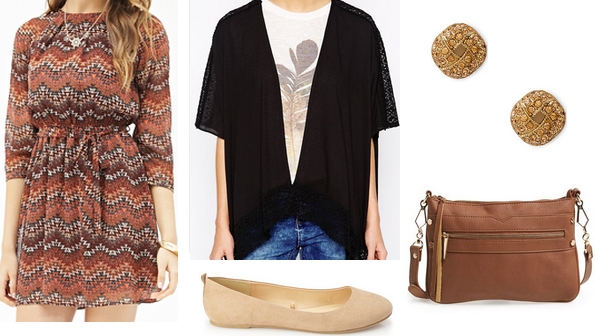 Dress, Sweater, Flats, Earrings, Bag
To recreate Laney's outfit, start with a orange or brown patterned dress. A looser fitting dress will better mimic Laney's look. Next, layer on a trendy kimono-style sweater for added texture and interest. To prevent the accessories from clashing with the rest of the outfit, opt for a pair of gold rhinestone earrings. Wear a pair of neutral-colored flats, then finish the look with a classic brown crossbody bag.
The Makeover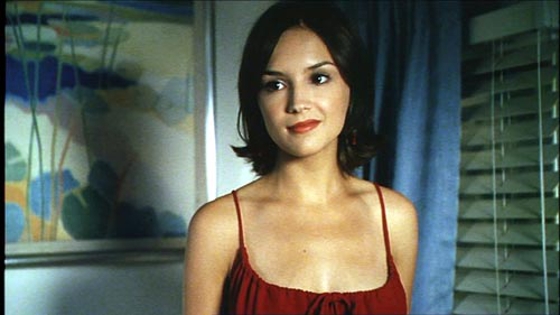 Photo Credit: Screenshot
This next inspired outfit is from one of the most well-known scenes in She's All That – Laney's "transformation" after Zack's sister gives her a makeover. Laney wore this look to a party Zack invited her to, and the outfit below is perfect for a similar occasion.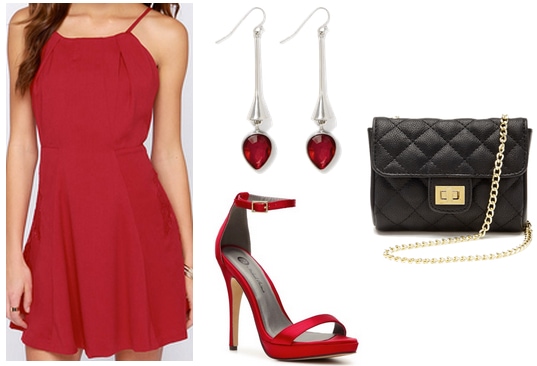 This outfit is all about the little red dress. Mimic Laney's look by choosing a spaghetti strap dress that isn't too tight. Complement the crimson-colored dress with red heels and matching drop earrings. Laney carried a small purse to the party, so grab a quilted, chain-strap bag to finish the look.
Taylor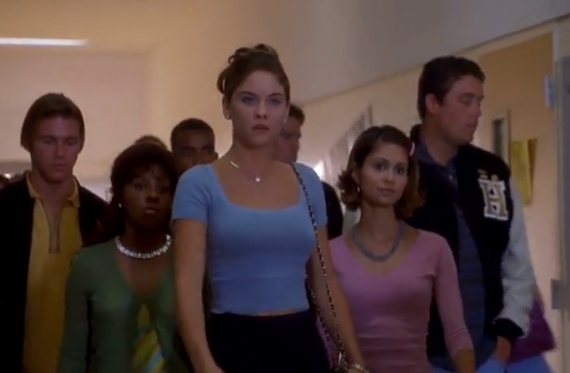 Photo Credit: Screenshot
This last outfit is inspired by Taylor, Zack's popular and self-absorbed ex-girlfriend. She has a girlier style than Laney, and wore mostly solid-colored pieces throughout the film. Taylor wore this look during her "prom queen face off" with Laney in the hallway.
Even though the movie takes place in the '90s, many trends from that decade have recently made a comeback. Her ensemble is just as stylish now as it was back then!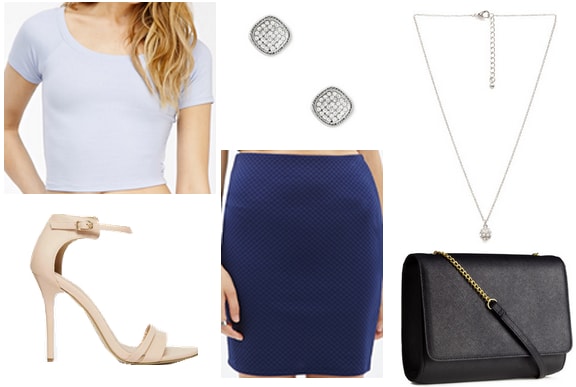 Top, Heels, Earrings, Skirt, Necklace, Bag
Recreate Taylor's outfit by pairing a light blue crop top with a darker blue pencil skirt. Since Taylor had a more girly style, add a pair of chic, neutral-colored heels or flats. As far as accessories go, keep it simple with silver stud earrings and a silver pendant necklace. Finish the look with a black crossbody bag.
What are your thoughts?
Have you seen the film She's All That? What are your thoughts on the movie and the inspired outfits above? What movies would you like to see in future Movie Inspiration posts? We would love to read you thoughts in a comment below!