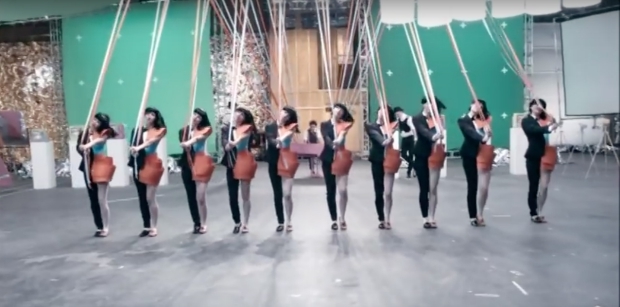 Mika is one of my personal favorite artists — I've been listening to his songs since middle school! This track, from "The Boy Who Knew Too Much" (2009), is representative of his musical style. It's slightly dark and has an artistic video concept, plus the charmingly frustrating tendency to get stuck in your head.
The singer-songwriter is by no means new to the music scene: He's been releasing pop earworms since his first album, "Life In Cartoon Motion" (2007), featuring bouncy tracks like "Lollipop", "Grace Kelly", and "Stuck In The Middle".
He just released a brand new album (that I've had on repeat allllll week), full of fun, contemplative, and sometimes sad tunes. It's got a little bit of everything! My personal recommendations are "Oh Girl You're The Devil", "No Place In Heaven", and "Good Wife".
I could go on about this album but I digress… Watch the fun and artsy music video for "Blame It On The Girls" below!
MIKA - Blame It On The Girls
Now for the fashion! Here are three looks inspired by the somewhat crazy fashion featured in Mika's video.
1. She's Got Looks Like Books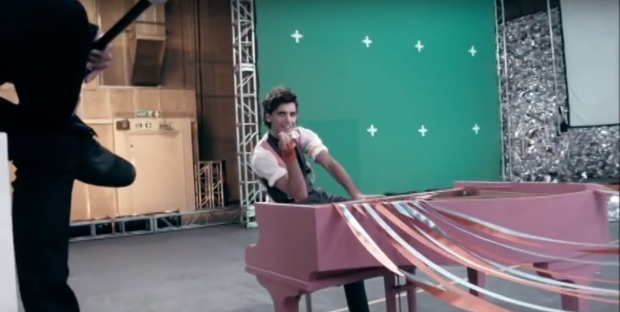 The aesthetics of this video just make me happy. This scene specifically is full of cheerful pastels: Just try to be grumpy in a room with mint green walls, a baby pink piano, and soft orange and light blue streamers.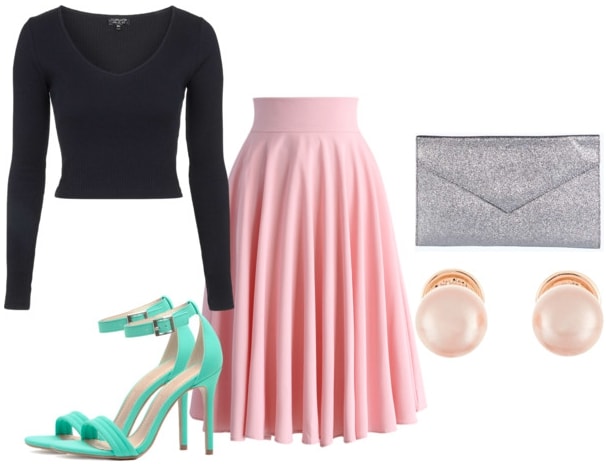 Products: Top // Skirt // Heels // Clutch // Earrings
Channel the soft and playful attributes of pastels for the end of summer. This pink midi skirt paired with a black crop top screams "ballerina chic". Combine them with some sea foam-hued sandals for a fun burst of color. For accessories, go all-out cutesy (just embrace the cotton-candy-unicorn-princess vibes) with a glittery clutch and classic pearl earrings.
2. Blame It On The Girls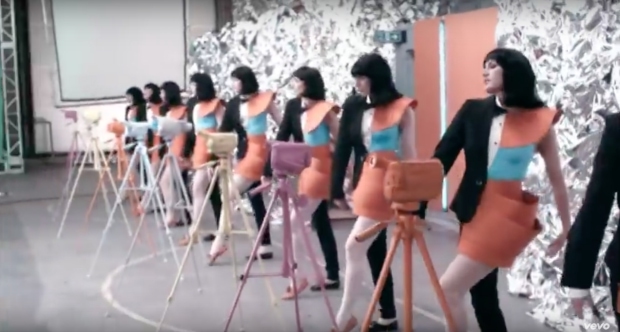 Can we just take a second to admire the incredible costuming in this video? The dancers are wearing half "male"-inspired clothing, hair and makeup and half "female"-inspired clothing, hair and makeup. For this look, we'll focus on the stereotypically "feminine" side…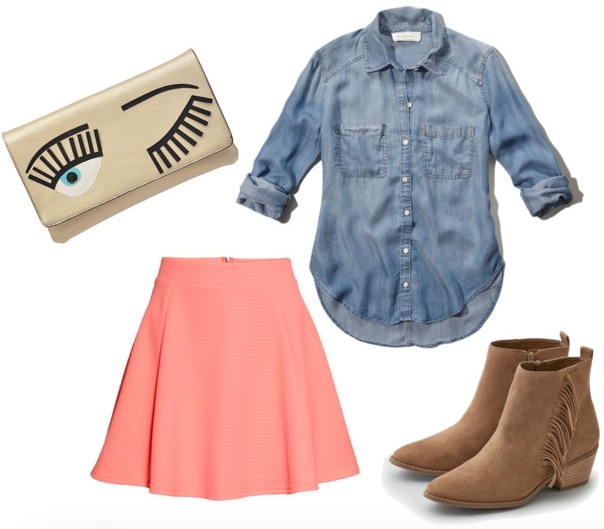 Products: Blouse // Skirt // Boots // Clutch
Go the muted route and opt for a grayed-down blue and lighter coral shade to make this outfit daytime appropriate! I love the classic pairing of chambray blouses and circle skirts. This skirt has a neat print knitted into it, giving it some unexpected texture.
Next, put on a pair of neutral-toned booties (shown here in a camel color, but taupe, deep brown, or black would also definitely work with this look!). Carry any essentials in this adorably avant-garde winky eye clutch.
3. Blame It On The Boys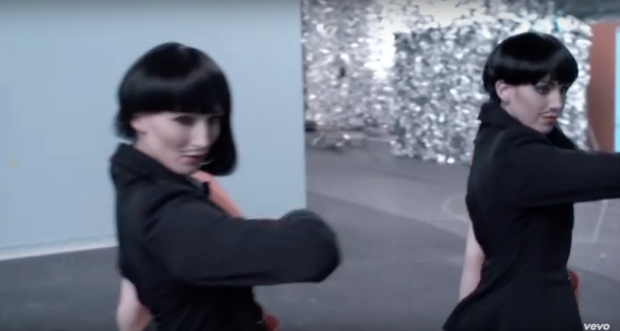 Here's a better look at the "masculine" part of the dancers' costumes! This look incorporates these aspects for an outfit that's perfect for class.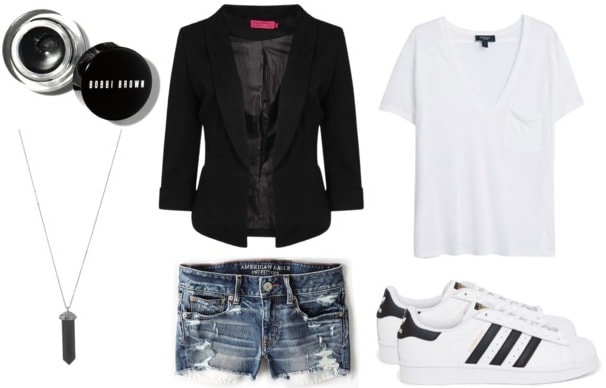 Products: Blazer // Tee // Shorts // Sneakers // Pendant // Gel Liner
Layer a classic structured blazer over a plain white tee (sorry, not sorry). Add some distressed boyfriend shorts to toughen up the look. Slip on a pair of black and white athletic shoes and a pretty crystal pendant necklace. Finish off the ensemble with a swipe of fierce black sparkly gel liner!
What Do You Think?
Have you ever listened to anything by Mika? If so, which album or song do you like best?! Would you wear any of these featured looks? Let us know which one is your favorite by leaving your two cents in the comment section!