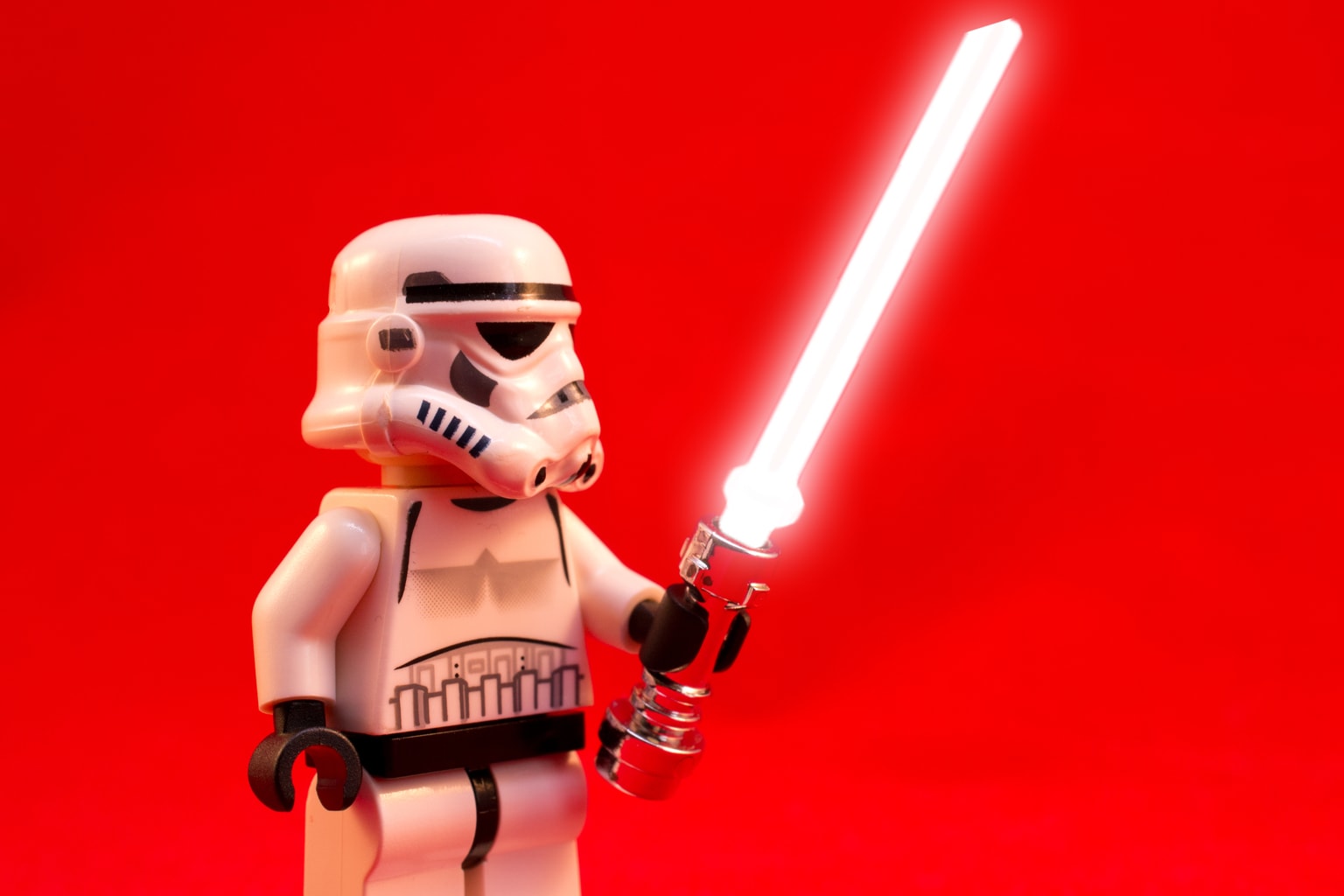 "An elegant weapon, for a more civilized age." -Obi-Wan Kenobi
There's an argument to be made that lightsabers are the most famous film prop in the world. Since the original blue and the red sabers burst onto the scene in the original Star Wars in 1977, they've been a cultural icon, as distinctive as the opening logo or theme music.
Some of that is just because of the popularity of the film series, and some of that is because of how innovative they were. But I have to think that a good portion of their enduring cultural prominence is because they're so visually striking. Colorful and sleek, they make a statement, the same way a good outfit does.
Some Facts About Lightsabers
In the Star Wars films, they're used by both Jedi and Sith, and occasionally, but very rarely, by a non-force user, but that's not really their intent.
Jedi sabers come in many fun colors; Sith ones basically just come in red. In other media, there are many lightsaber colors, but the famous film colors are blue, green, red, and purple.
The blade gets all the attention, but the often-overlooked handles are elaborate and unique pieces. If you pay attention, you'll realize no two look alike!
Next time you're trying to channel the old-fashioned charm of an age gone by, try lightsabers as inspiration:
Good Ol' Blue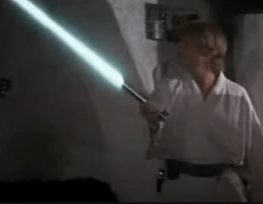 The OG lightsaber, shall we say. This lightsaber is actually Anakin Skywalker's, but we first see it as Luke's. It's the one Obi-Wan is referring to in his above quote, and he's spot-on. It is elegant. The demure, cool blue and the simple, linear handle create a look of refinement, of minimalism, and of simplicity.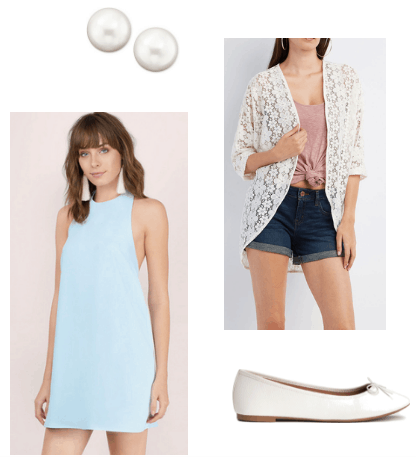 Products: Dress, Earrings, Flats, Kimono
Don a simple blue dress in the iconic color and keep things professional and sweet with a lacy kimono. Add classic, sleek touches like ballet flats and pearl earrings.
The New Kid
When Kylo Ren's lightsaber appeared in the trailer for The Force Awakens, the world flipped out. It's unlike anything that appeared in any of the previous films. It's more elaborate, more decorated, so much more ostentatious. It's not the simple blade of yesteryear: This one is a showstopper.
At the same time, people quickly noticed that it's more ragged than most smooth lightsabers. It's edgier and less refined. Kylo's is an intense, sexy lightsaber.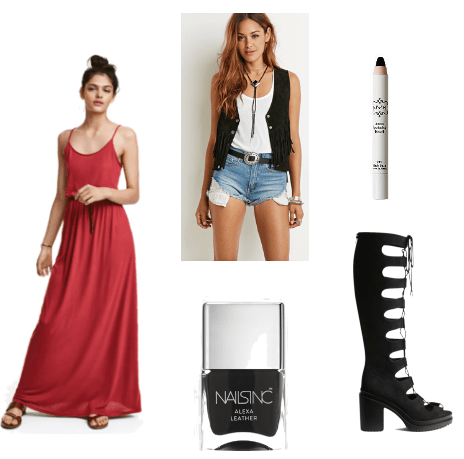 Products: Dress, Vest, Nails, Eye Pencil, Boots
Channel the raggedness and edge of the crossed blade with a fringed jacket and lace-up boots. Do your makeup in Sith lord black and, of course, work in the striking color of the blade with a statement-making maxi dress.
Something Different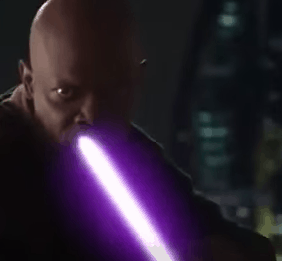 It should be no surprise to anyone that the effortlessly awesome Samuel L. Jackson is the owner of the most fun of the sabers. The handle is gilded; the blade is purple. And purple isn't a normal color for a lightsaber! In fact, Jackson's character Mace Windu has the only one we see in the films. This is a lightsaber for someone a little quirky, with a colorful personality.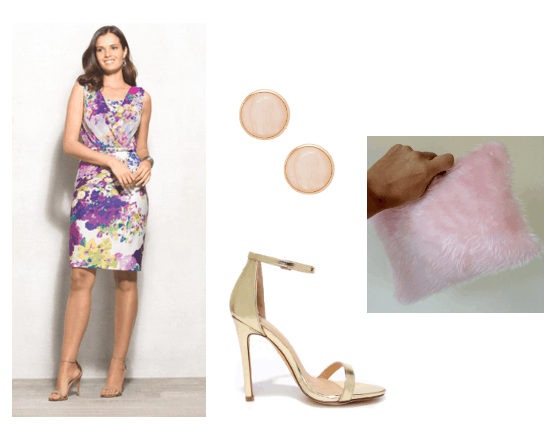 Products: Dress, Heels, Earrings, Purse
This dress has the purple, but it's also got a medley of fun other colors that I think Windu would approve of. Gold detailing and a wacky clutch complete the look. You'll be making as much of a statement as a purple lightsaber in no time!
What do you think?
What's your favorite color lightsaber? Would you use them as fashion inspiration?