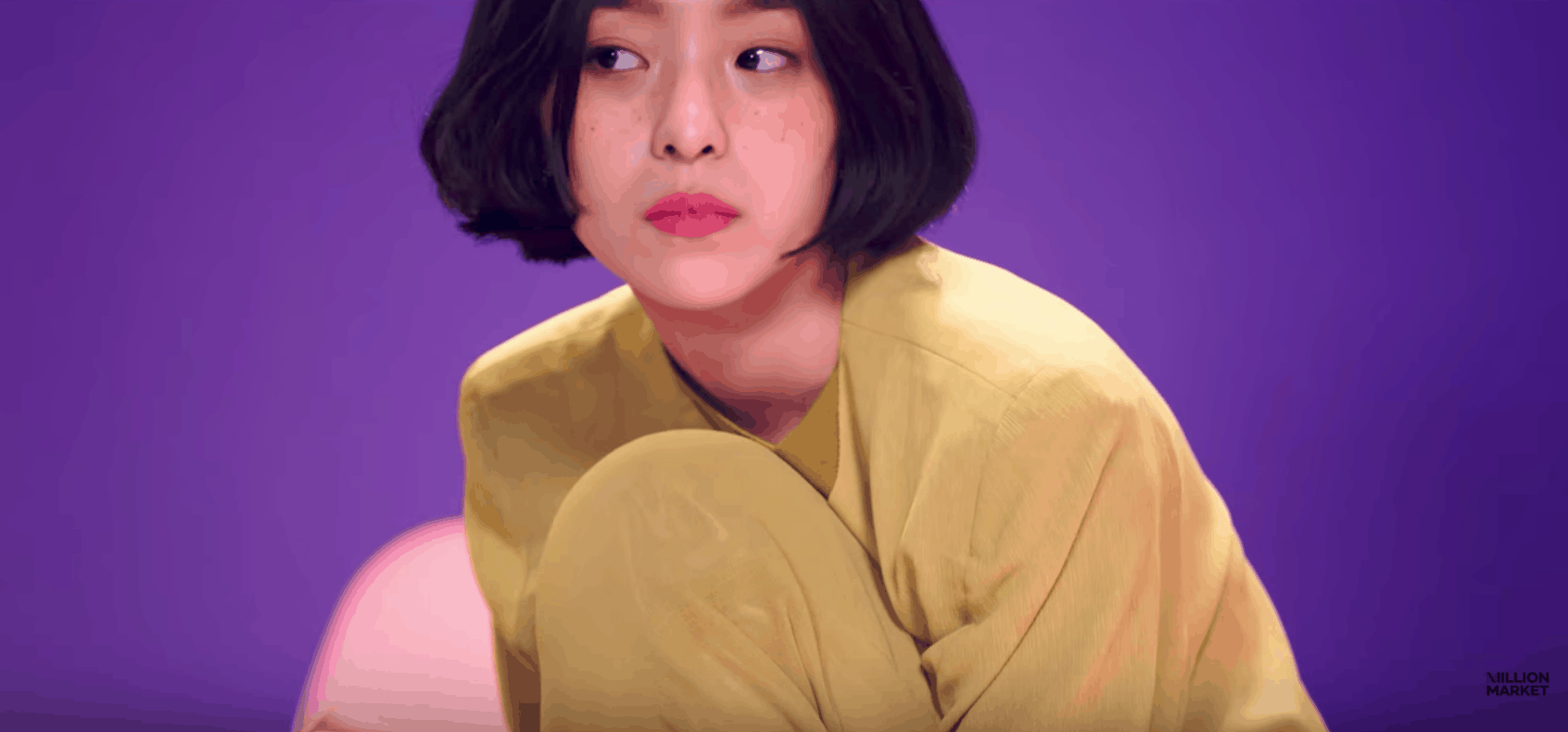 Suran is a South Korean singer-songwriter and producer who recently released her first mini-album, "Walkin'".
The album's title track is "1+1=0," a song about being overworked and stressed in a fast-paced, contemporary world and wanting to relax. Check out the music video below:
[MV] SURAN(수란) _ 1+1=0 (Feat. DEAN)
The music video depicts a female office worker (not Suran herself) who dreams about escaping to paradise. She wears three main colors: blue, yellow, and pink, which inspired me to re-create three outfits with these bold colors.
Look 1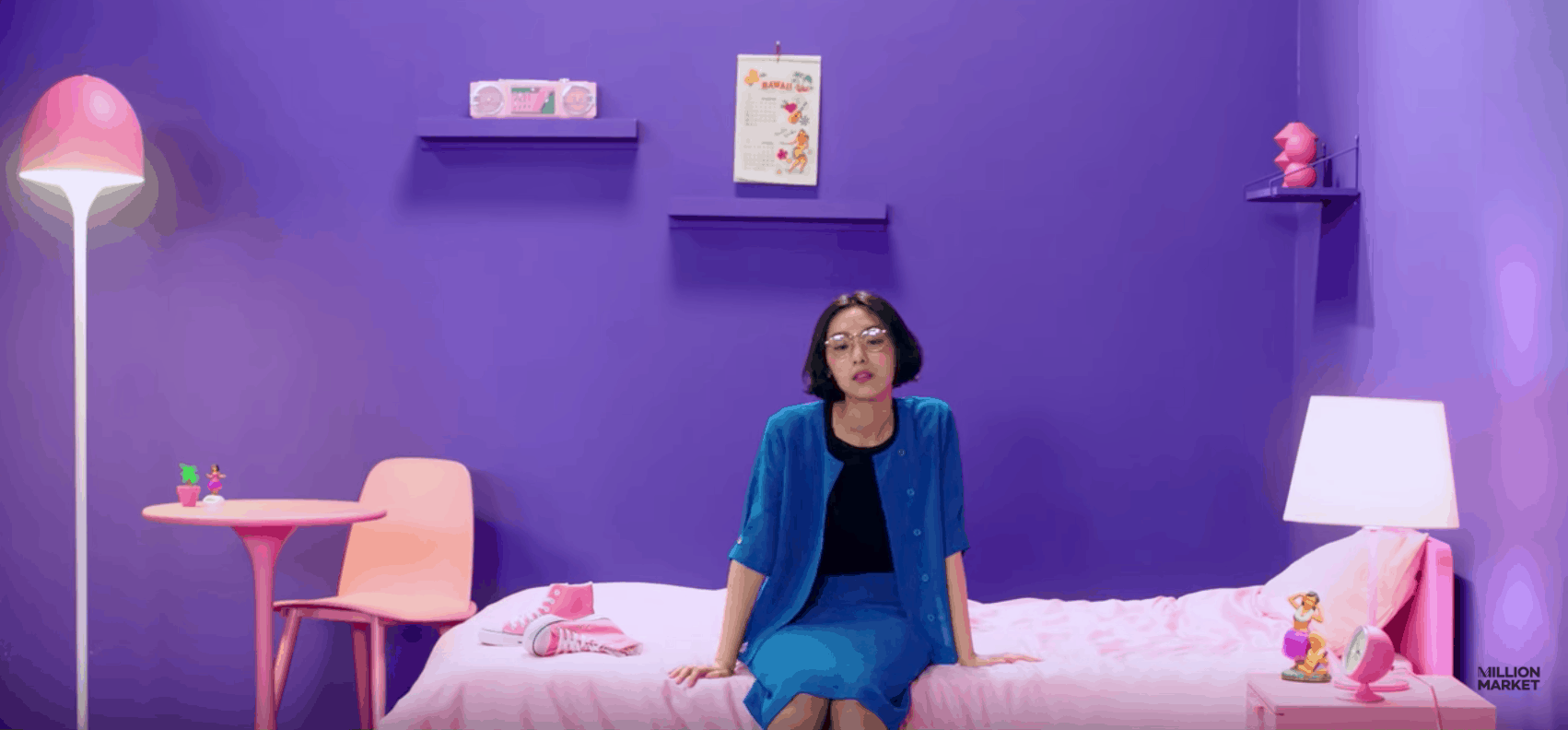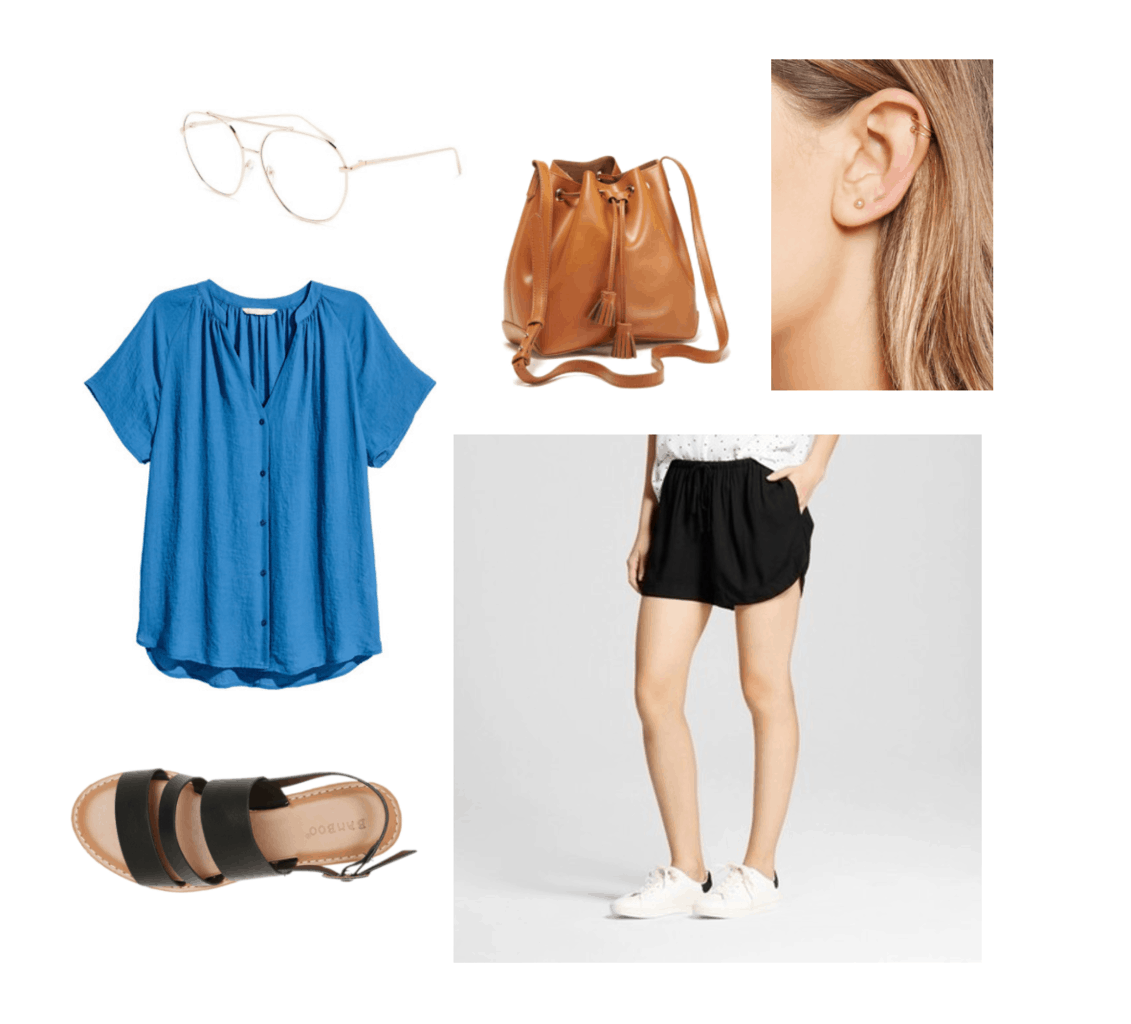 Products: Top – H&M, Shorts – Target, Shoes – Charlotte Russe, Bag – Old Navy, Glasses – Forever 21, Earrings – Forever 21
Going along with the message of the music video, I pieced together a look that is casual and chill.
To begin, I found a blue V-neck blouse that's perfect for summer and styled it with breezy black shorts. I paired the outfit with a bucket bag and slingback sandals, then added some minimalistic accessories, like gold stud earrings and clear aviators, to complete the look.
Look 2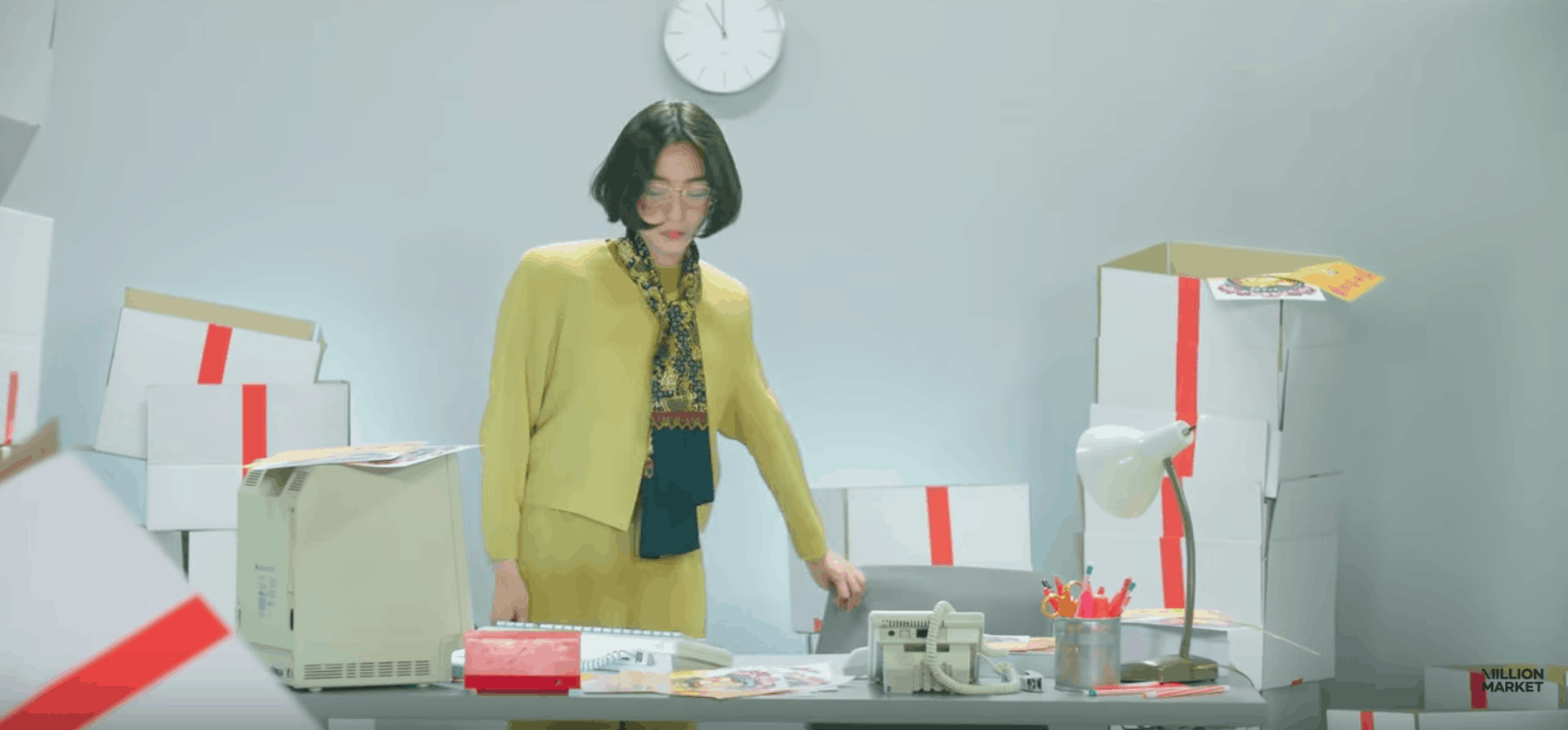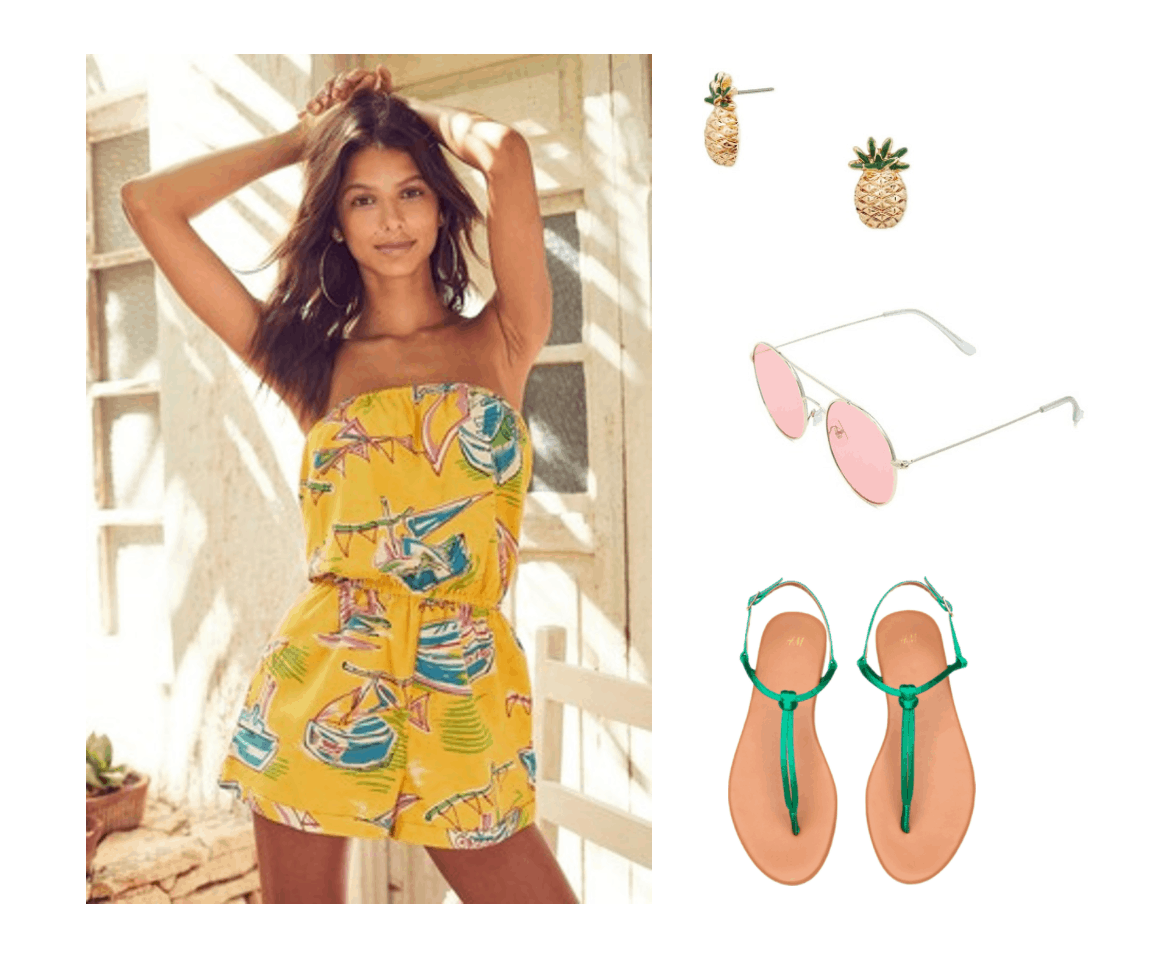 Products: Romper – Urban Outfitters, Shoes – H&M, Earrings – Forever 21, Sunglasses – Forever 21
Yellow can be a difficult color to wear, but this romper solves that problem.
Although this outfit is a totally different look from the original, I was inspired by the animated paradise scene in the music video. (Hence the pineapple earrings and pink sunglasses.) I also swapped the green scarf for green sandals, which add a nice pop of color and complement the whole outfit.
Look 3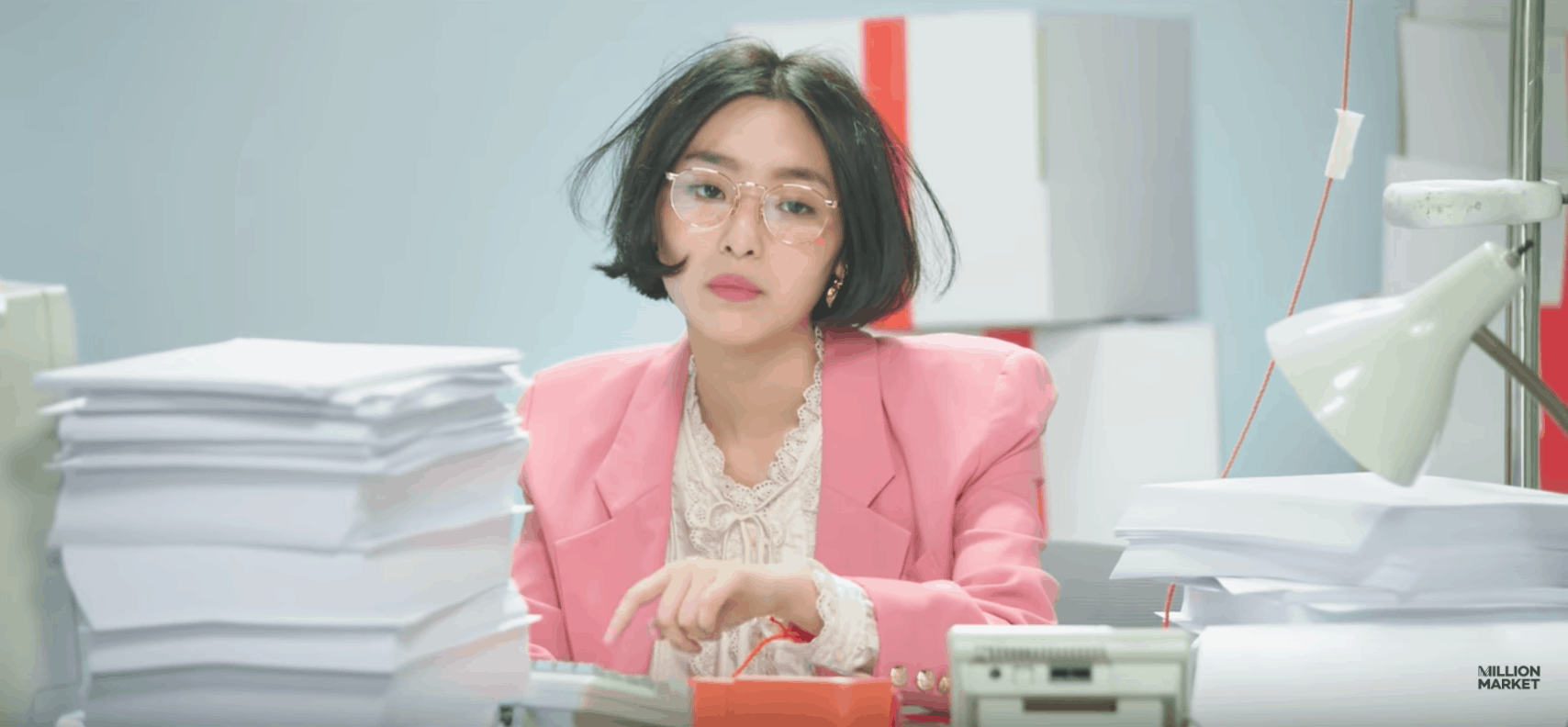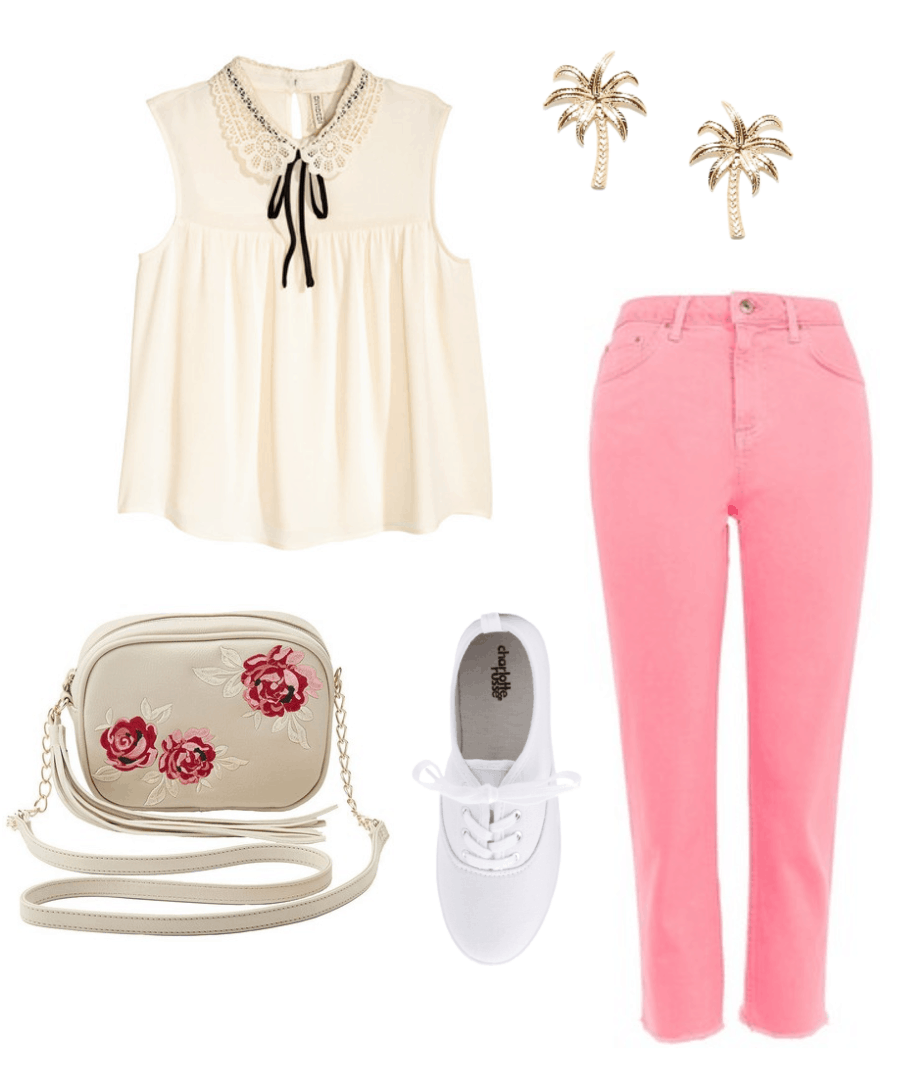 Products: Top – H&M, Pants – Topshop, Shoes – Charlotte Russe, Earrings – Forever 21, Purse – Charlotte Russe
For the last outfit, I started with a lace blouse, similar to the one in the music video. Then, I paired it with statement pink mom jeans and added simple accessories like a crossbody bag, canvas sneakers, and palm earrings (as a nod to the music video).
What Do You Think?
Which of these outfits is your favorite? Which K-pop artist would you like me to cover next? Leave your comments below!