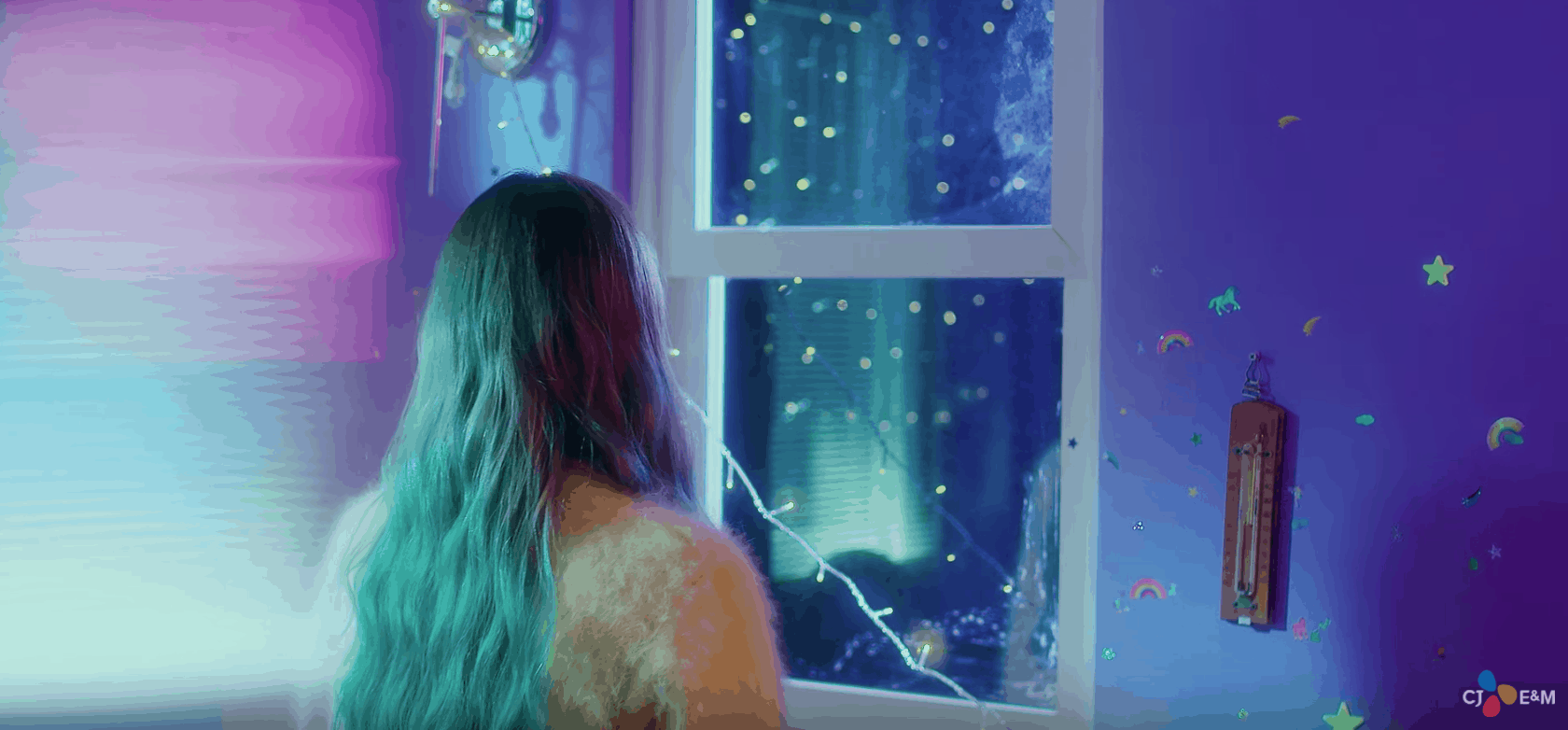 This week's K-pop fashion inspiration comes from Heize, a 25-year-old singer and rapper who made her debut in 2014.
Her popular track, Star, is a song about someone who has left. It could be a lover, a friend, a family member, or it might even refer to time that has passed. She compares them to a star which can't always be seen with the eyes or grasped with the hands but always remains where it is.
Check out the music video below: (and turn on the English subs!)
헤이즈 (Heize) - 저 별 (Star) MV (ENG Sub)
The music video, with its starry theme, is not only whimsical and aesthetically interesting, but it also offers great winter fashion inspiration. Here are three of Heize's looks I've re-created.
Look 1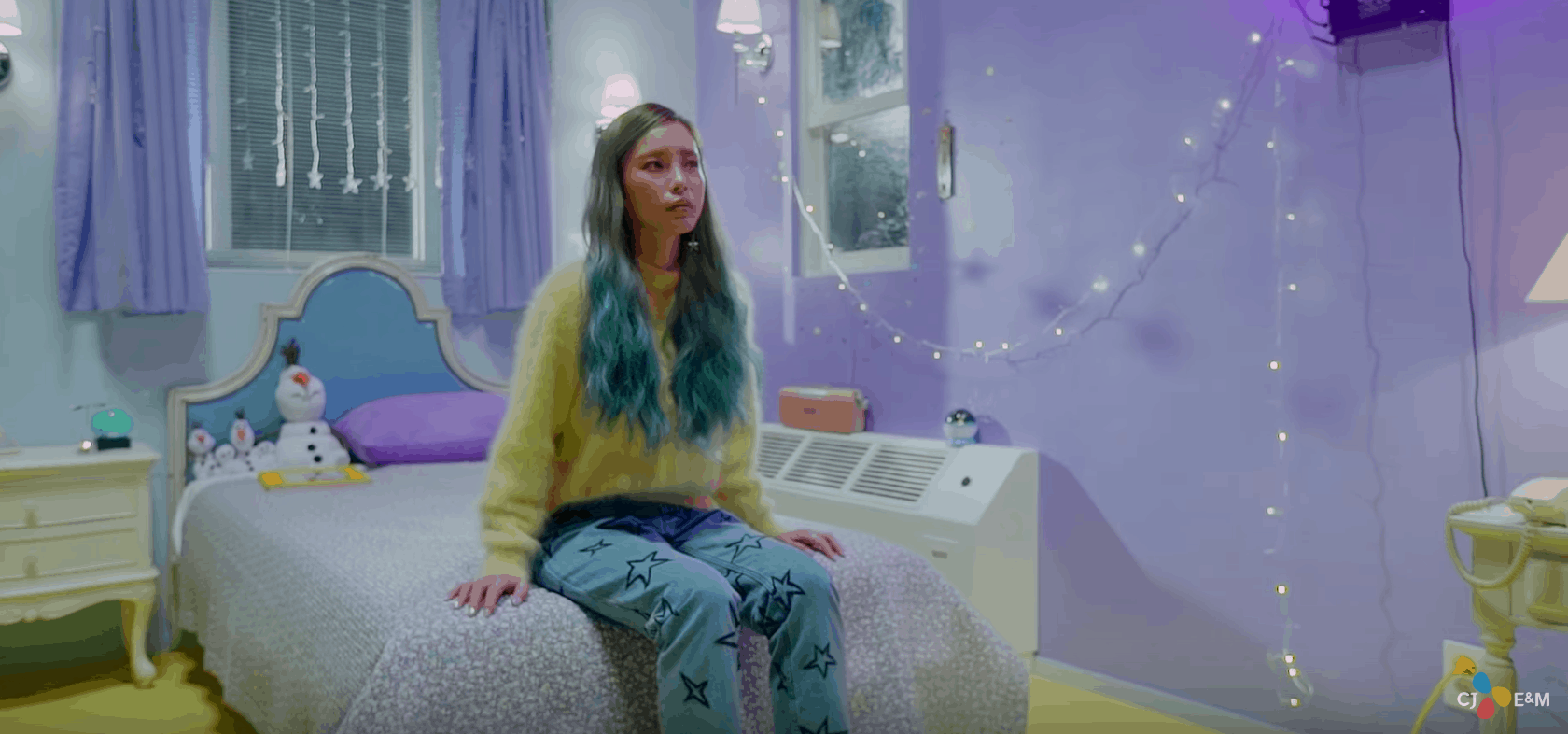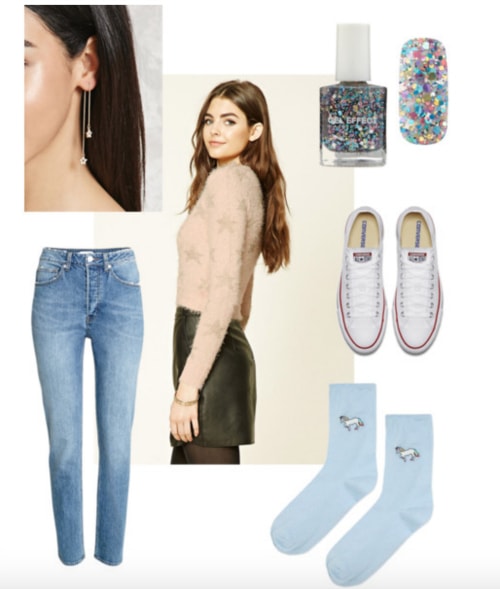 Products: Sweater – Forever 21, Jeans – H&M, Shoes – Nike, Earrings – Forever 21, Socks – Topshop, Nail polish – Forever 21
Heize wears a fuzzy sweater with star-printed jeans, so I knew I had to use this Forever 21 sweater (fuzzy and with stars!). Because the top already has a lot going on, I kept the bottom simple with plain jeans.
As for accessories, I found these star earrings which are similar to the ones Heize wears. Also, I came upon these blue glitter unicorn socks (how cute!) which I thought were very fitting. And because Heize wears nail polish in the music video, I added a sequin nail polish as well.
Look 2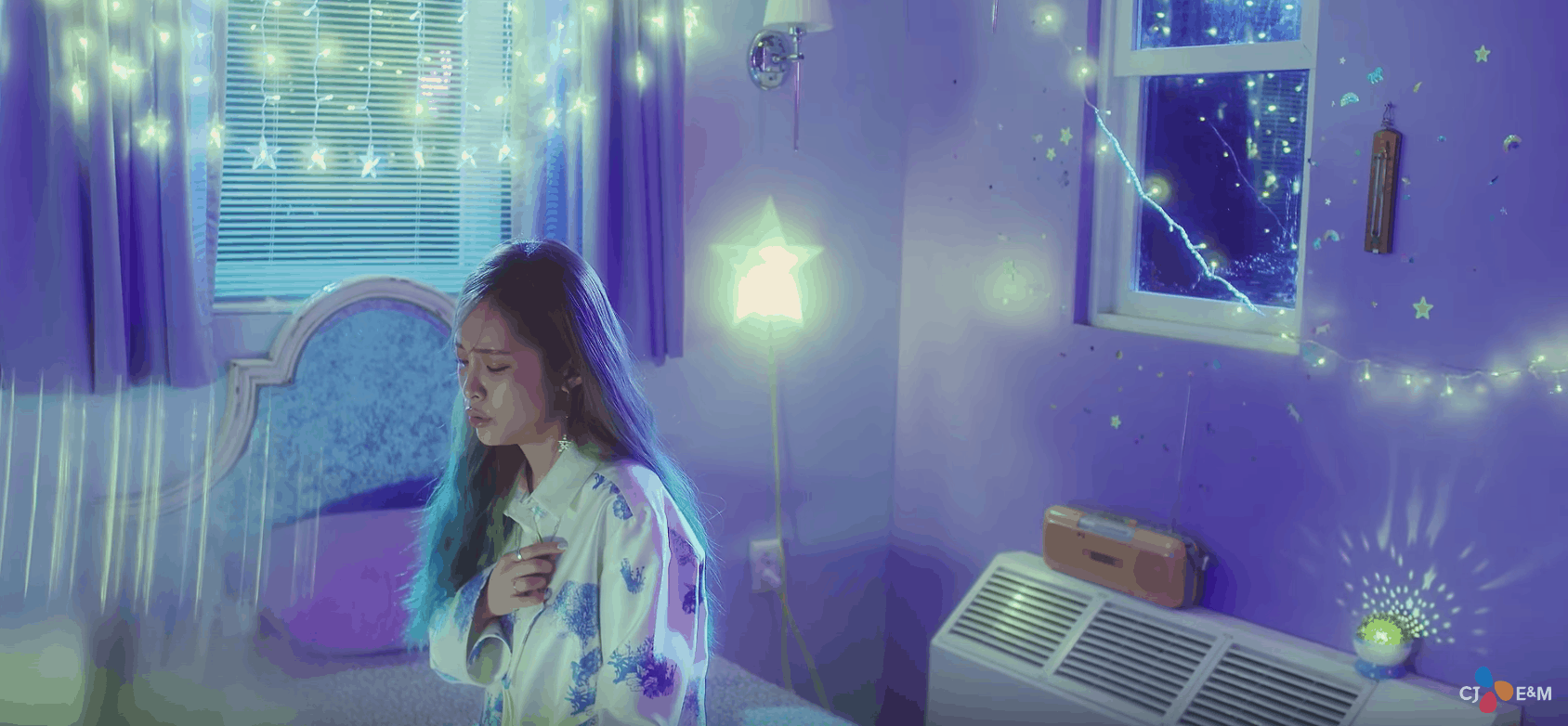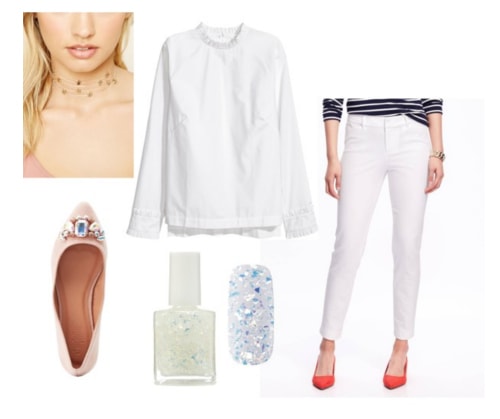 Products: Blouse – H&M, Pants – Old Navy, Shoes – Charlotte Russe, Nail polish – Forever 21, Necklace – Forever 21,
The white and blue blouse that Heize wore caught my eye, as did the background in this scene. I styled a white blouse and white pants together for a clean look and added some pizazz with crystal nail polish and embellished flats. Playing with the recurring star theme, I styled the outfit with a star choker.
Look 3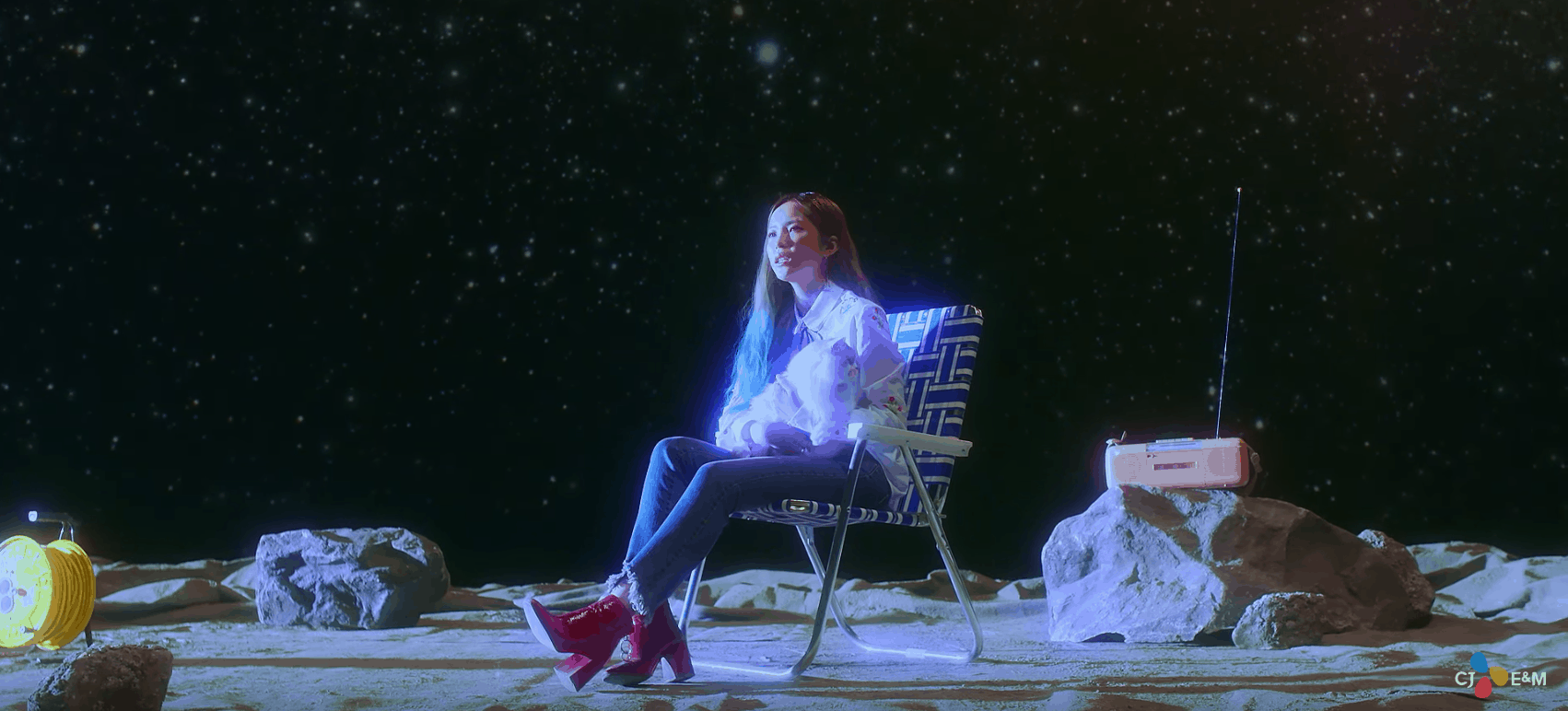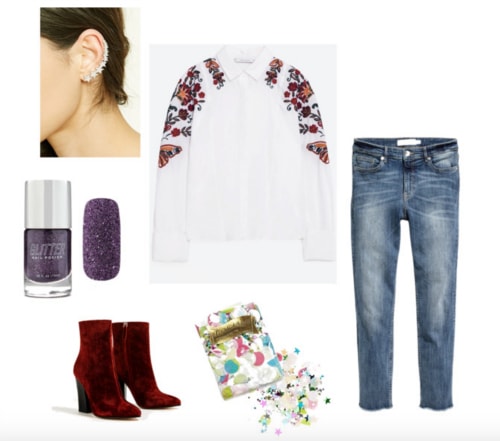 Products: Shirt – Zara, Jeans – H&M, Shoes – Zara, Earrings – Forever 21, Nail polish – Forever 21, Confetti – Forever 21
In this scene, Heize wears an embroidered white blouse with jeans and red boots (which add a pop of color). To this look, I added a star ear cuff and purple glitter nail polish to fit with the magical theme. In the music video, Heize also has confetti in her hair, so I included some just for fun.
What Do You Think?
Which look is your favorite? Which K-pop artist or group inspires you? Leave your comments below!