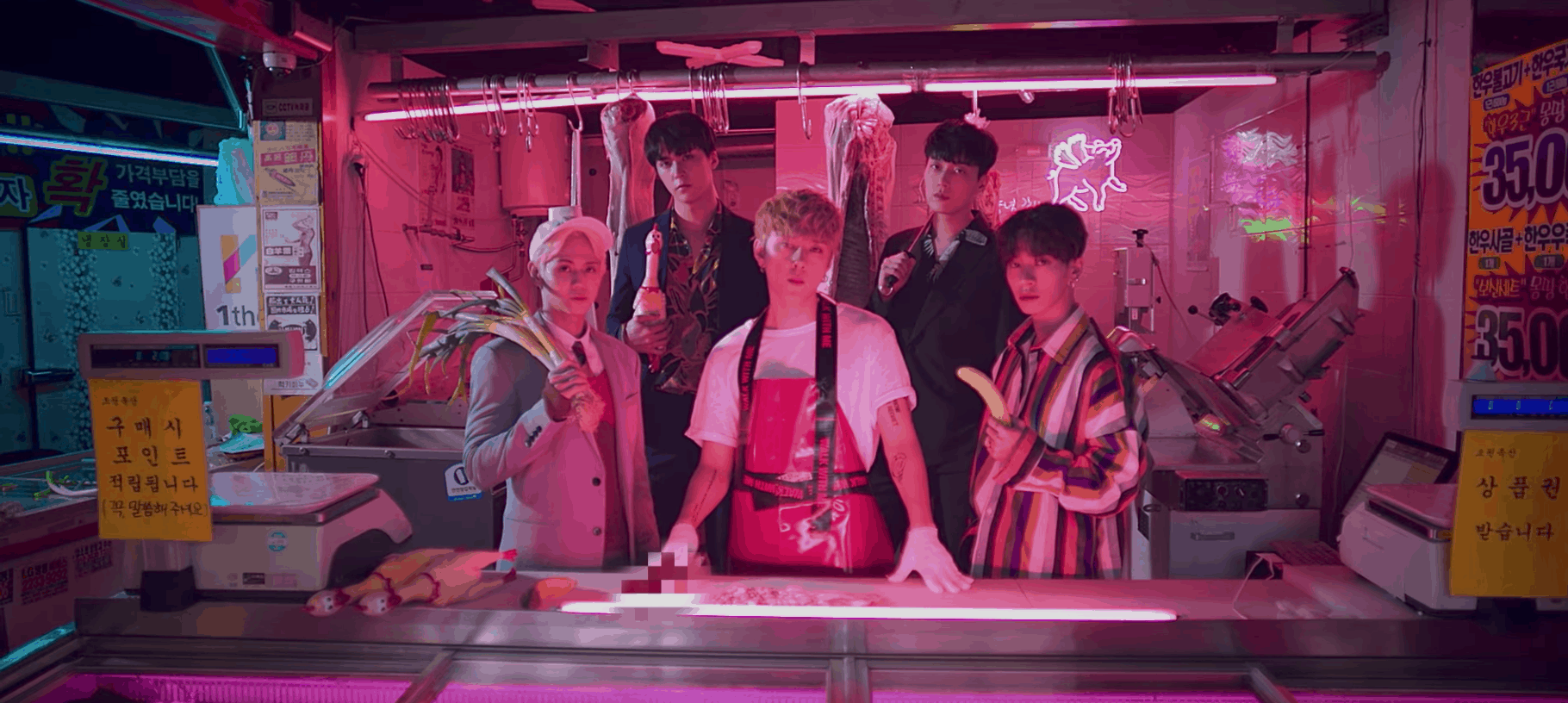 I'm back this week with another K-pop fashion inspiration post! Today, the spotlight goes to…Highlight, a five-member boy group (formerly known as Beast, a six-member group).
The members debuted with their original name, Beast, in 2009, but after a member left the group in 2016, the remaining five decided to switch labels to another entertainment company and changed their name to Highlight.
Recently, Highlight has made a comeback with their second mini album, CELEBRATE, (in honor of their 8th anniversary). The title track is called "Can Be Better," an upbeat song with an encouraging message about letting go of the past and allowing time to heal the pain.
Check out the music video below!
[MV] Highlight(하이라이트) _ Can Be Better(어쩔 수 없지 뭐)
Not only is the music video funny, but I found it refreshing that it wasn't just another love story. There was a lot going on in that music video in terms of colors and scenes, and here are three outfits I was inspired to create from it!
Highlight "Can Be Better" Fashion: Outfit 1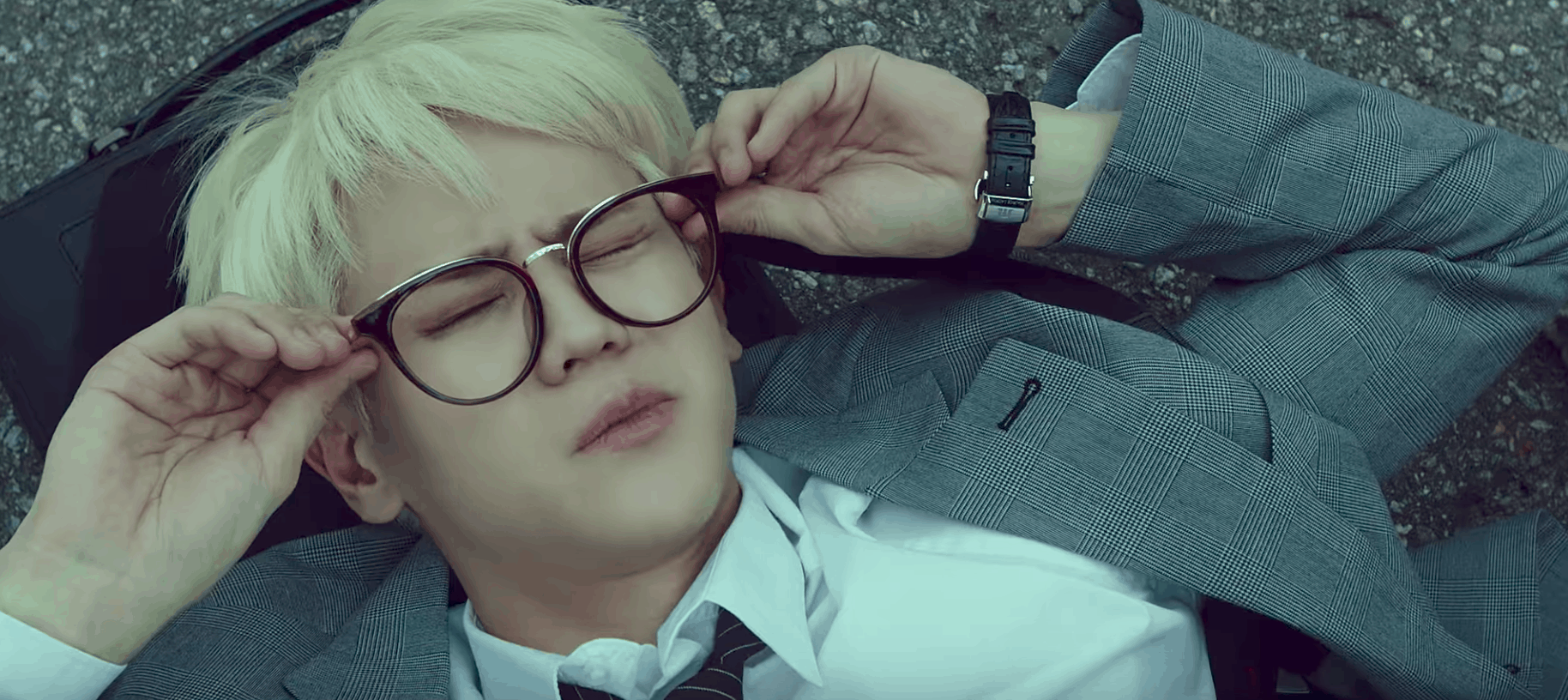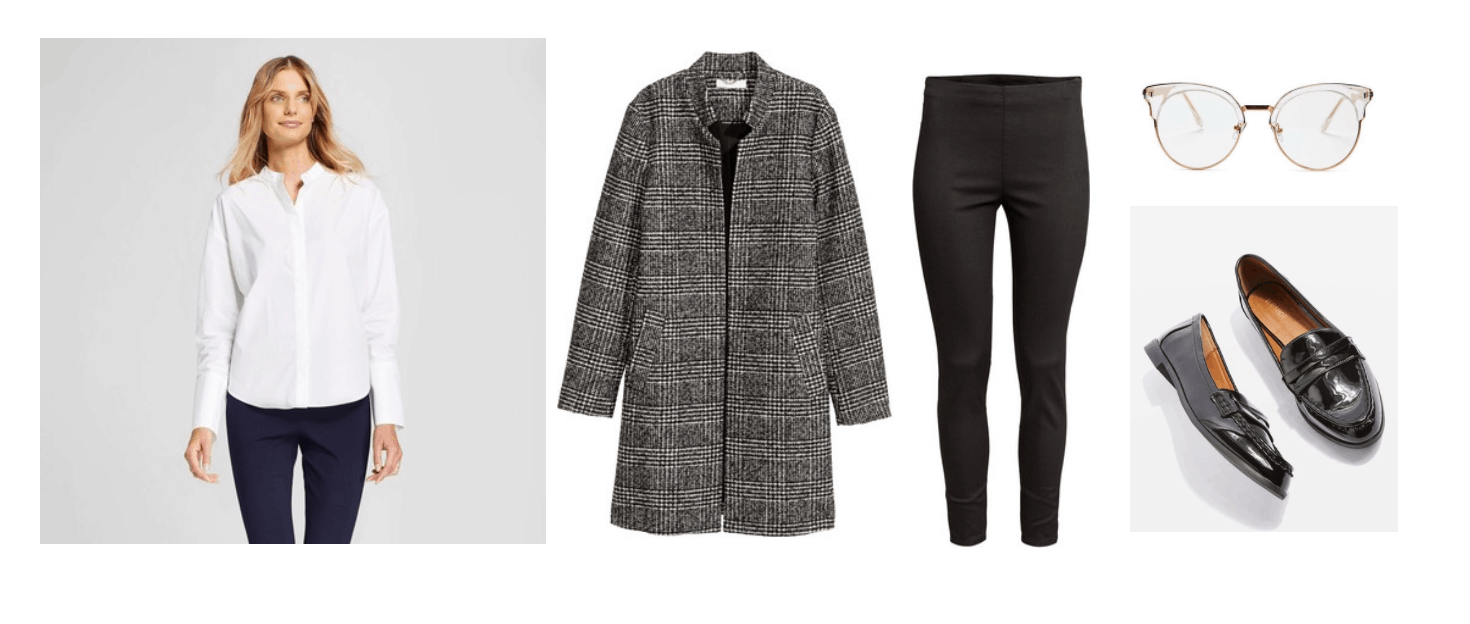 Products: Coat – H&M, Shirt – Target, Pants – H&M, Glasses – Forever 21, Shoes – Topshop
For the first outfit, I wanted to emulate the office look in the music video. I chose a white blouse and styled it with black slim-fit pants and a gray checkered coat. Then, I accessorized with round glasses and patent loafers for a chic, sophisticated look.
Highlight "Can Be Better" Fashion: Outfit 2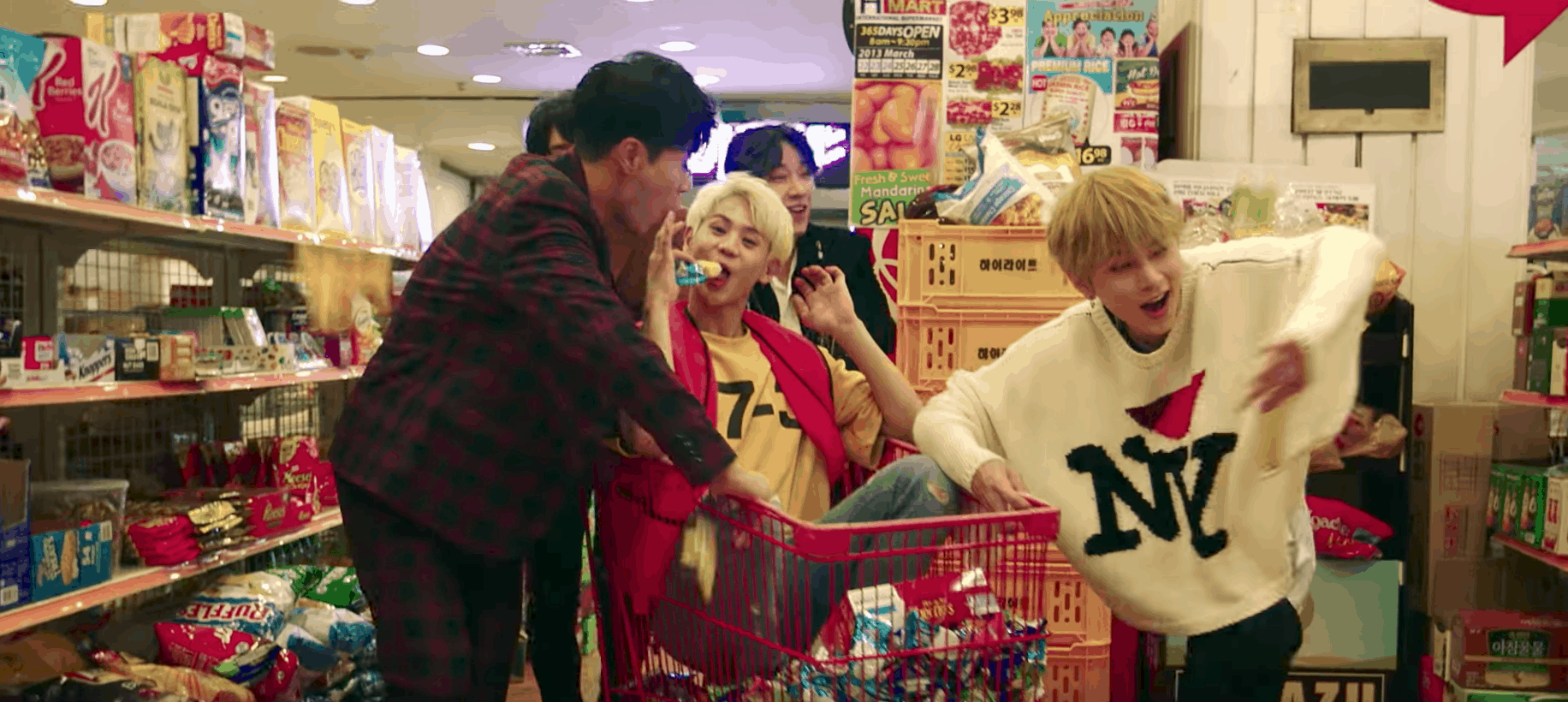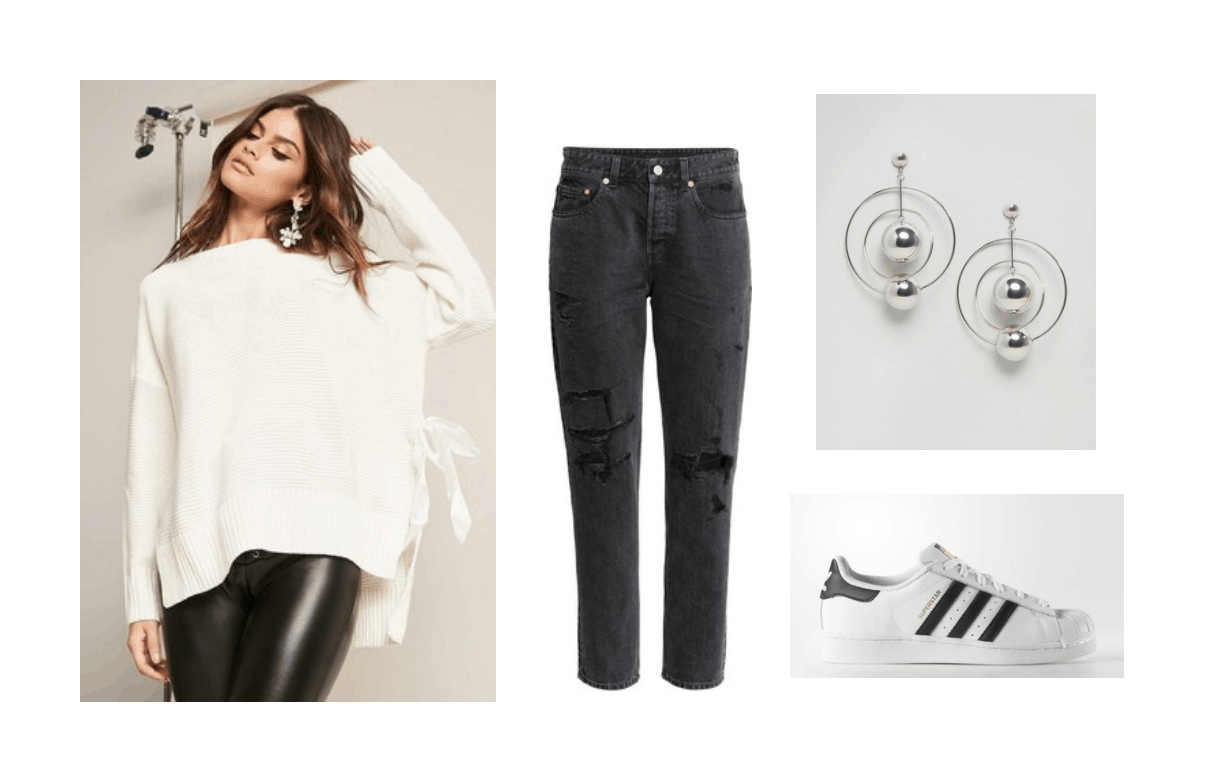 Products: Sweater – Forever 21, Jeans – H&M, Shoes – Adidas, Earrings – ASOS
In this grocery store scene, I was inspired by the look on the right. I found a similar oversized sweater and paired it with ripped boyfriend jeans. Then, I finished the look with some hooped ball earrings and sneakers.
Highlight "Can Be Better" Fashion: Outfit 3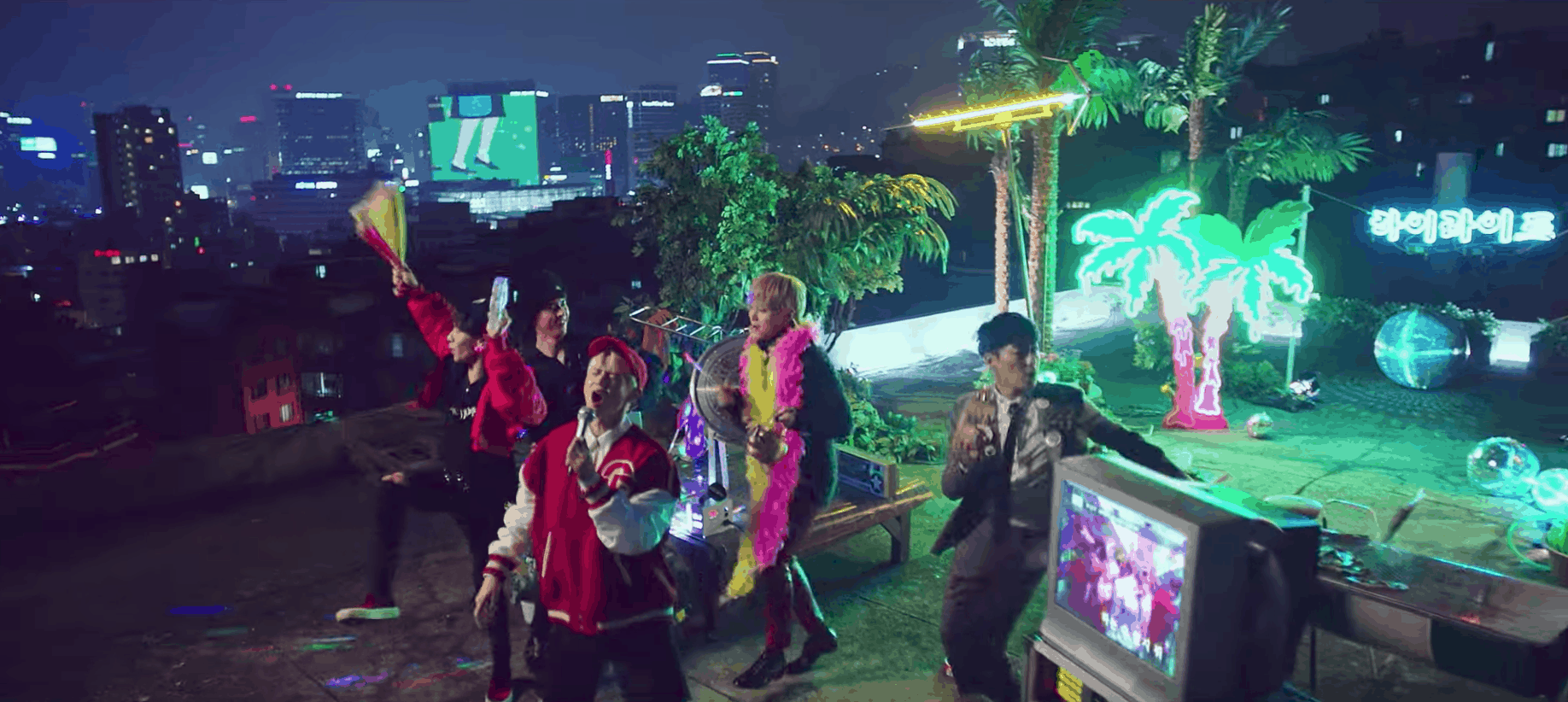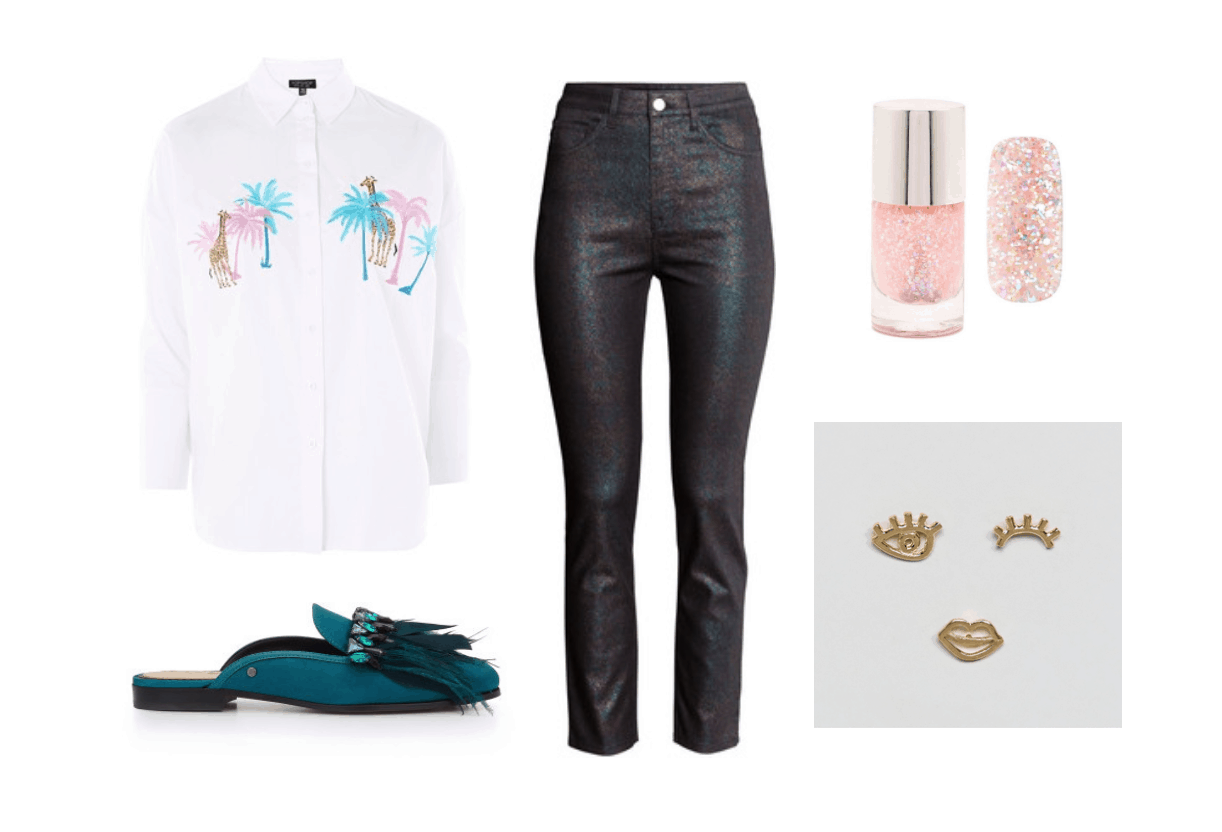 Products: Shirt – Topshop, Pants – H&M, Shoes – Sam Edelman, Nail Polish – Forever 21, Earrings – ASOS
This rooftop scene shows the boys having fun, being wild and free, and I wanted this last outfit to be fun as well (and a bit extra!) while including elements of the scene. So I found this palm tree top and styled it with glittery slim-fit pants, and accessorized with pink glitter nail polish, teal embellished slippers (with feathers!), and finally some cute and unique stud earrings.
What Do You Think?
Which of these outfits is your favorite? Which artist/group should I cover next? Let me know in the comments below!