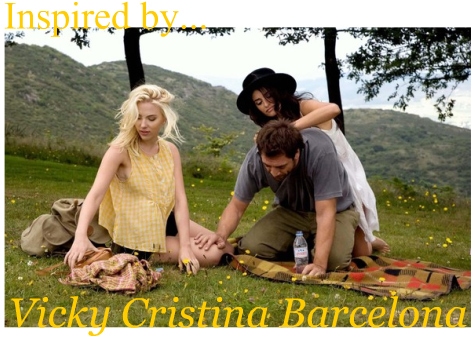 The next film that we will be looking at in the 10 More Movies for Fashion Inspiration series is the 2008 Woody Allen film, Vicky Cristina Barcelona. The movie is about two friends, Vicky (Rebecca Hall) and Cristina (Scarlett Johansson) who spend the summer in Spain. Soon after they arrive, they meet an artist (Javier Bardem), who just got out of a turbulent relationship with his ex-wife Maria Elena (Penelope Cruz). Vicky and Cristina soon find that they are experiencing a totally different summer from what they imagined.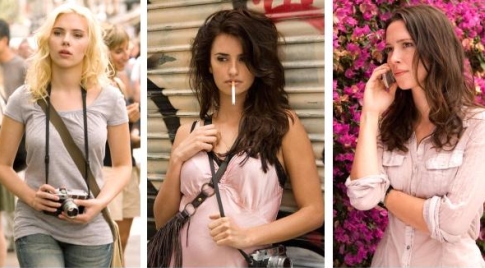 The fashion in this film is a great representation of today's modern style, but it still has a classic feel. The clothing is neutral, casual and effortless— the characters look like they just threw on their clothes, but still look flawless. Also, the film is realistic in its portrayal of reusing clothes. Vicky and Cristina only came to Spain with one suitcase each, so all their separates are worn multiple times in different outfits throughout the film.
If you want to capture the style found in Vicky Cristina Barcelona, check out these clothes inspired by each of the 3 female characters:
Inspired by Vicky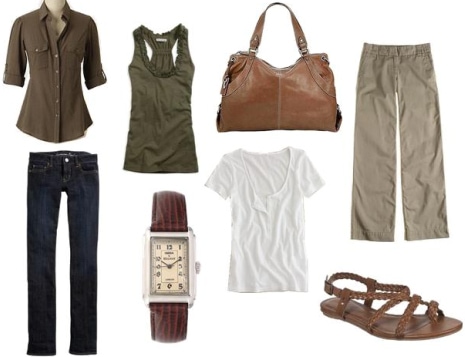 Product Information: Shirt- Anthropologie, Tank Top- American Eagle Outfitters, Bag- Fossil, Pants- J. Crew, Jeans- American Eagle Outfitters, Watch- ASOS, Henley- J. Crew, Sandals- Target
Vicky is the most straight-laced of all the characters and her style is the most classic out of all the characters in the film. She wears many timeless pieces like button-up shirts and henleys and likes to layer them with a neutral tank or cami. She sticks to classic dark washed jeans and khaki chinos with a straight or boot-cut leg. As far as accessories go, Vicky keeps it simple with a large tote-style bag and matching comfortable sandals. She is also never seen without a watch around her wrist.
Inspired by Cristina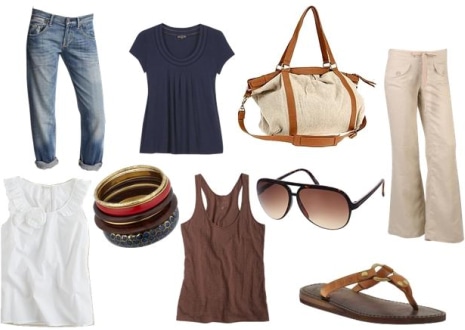 Product Information: Jeans- Piperlime, Shirt- Jigsaw, Bag- Urban Outfitters, Pants- Forever 21, Sleeveless Top- J. Crew, Bracelets- Oasis, Tank- Delia's, Sunglasses- ASOS, Sandals- Piperlime
Cristina is a free spirit and her style is similar to Vicky's, but with a worldly flair. She wears flowy and breezy sleeveless tops and more fitted t-shirts. She likes jeans with a lighter wash in a fashion-forward style and wide-leg linen pants. Cristina wears casual shoes like these flip flops and uses a canvas messenger bag like the one above. Aviator sunglasses and bangles are two fun ways to accessorize while still maintaining the classic look.
Inspired by Maria Elena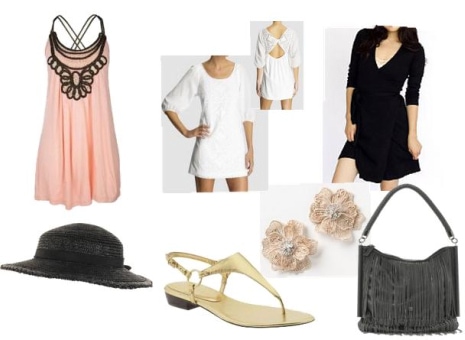 Product Information: Pink Dress- Amazon, White Dress- Piperlime, Black Dress- American Apparel, Hat- Forever 21, Sandals- Piperlime, Hair Clips- Anthropologie, Bag- ASOS
Marina Elena is an artist and her style reflects the more bohemian side of the fashion in the film. Unlike Vicky and Cristina, Maria Elena wears dresses most of the time. She lives in simple dresses that are easy to slip on just like the pink and the white dresses above. She also knows how to rock a LBD (like this wrap dress) and seems to live by the mantra of "less is more." Maria Elena usually pulls her hair back with clips or wears a hat and carries an oversized fringed bag, all of which have a bohemian flair. And although she is barefoot throughout most of the movie, these structured gold sandals reflect Maria Elena's style and personality.
Feelin' Inspired?
What do you think of this modern and casual type of fashion? Which character's style do you most relate to? Do you wear a lot of separates? Have you ever seen Vicky Cristina Barcelona? Do you think the outfits capture the look and feel of the film? Leave a comment and let us know!