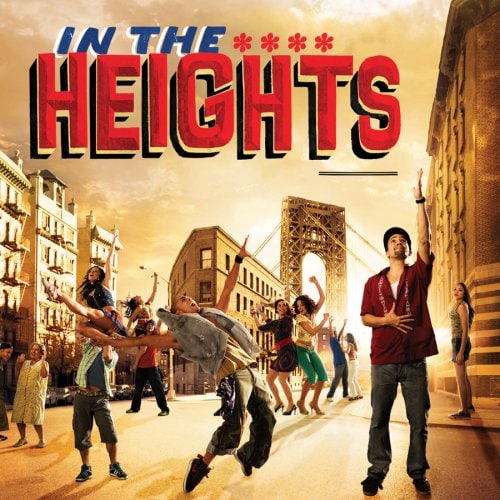 If you're a fan of Broadway, you're probably familiar with Hamilton. But what about Lin-Manuel Miranda's other hit musical?
In the Heights ran on Broadway from 2008 to 2011, and will be made into a movie in 2020. It follows the residents of the majority Hispanic neighborhood of Washington Heights, in New York City.
In the Heights focuses on a group of friends in their early twenties as they face the struggles and pressures of growing up. The musical is the winner of multiple Tony's.
Another thing you might not know about this musical? It serves some pretty solid fashion inspiration. Keep reading for our guide to In the Heights fashion, with outfits inspired by the costumes and characters of In the Heights!
Usnavi de la Vega
"Cuz my parents came with nothing, they got a little more

And sure, we're poor, but yo, at least we got the store

And it's all about the legacy they left with me, it's destiny

And one day I'll be on a beach with Sonny writing checks to me"
We have to kick off our In the Heights fashion guide with our protagonist.
Usnavi was named after the first thing his parents saw when they came to the United States from the Dominican Republic, a "US Navy" sign. His parents died, and he was subsequently raised by a woman he called Abuela Claudia.
Usnavi runs a bodega in Washington Heights, which he struggles to keep open as people start moving out of the neighborhood.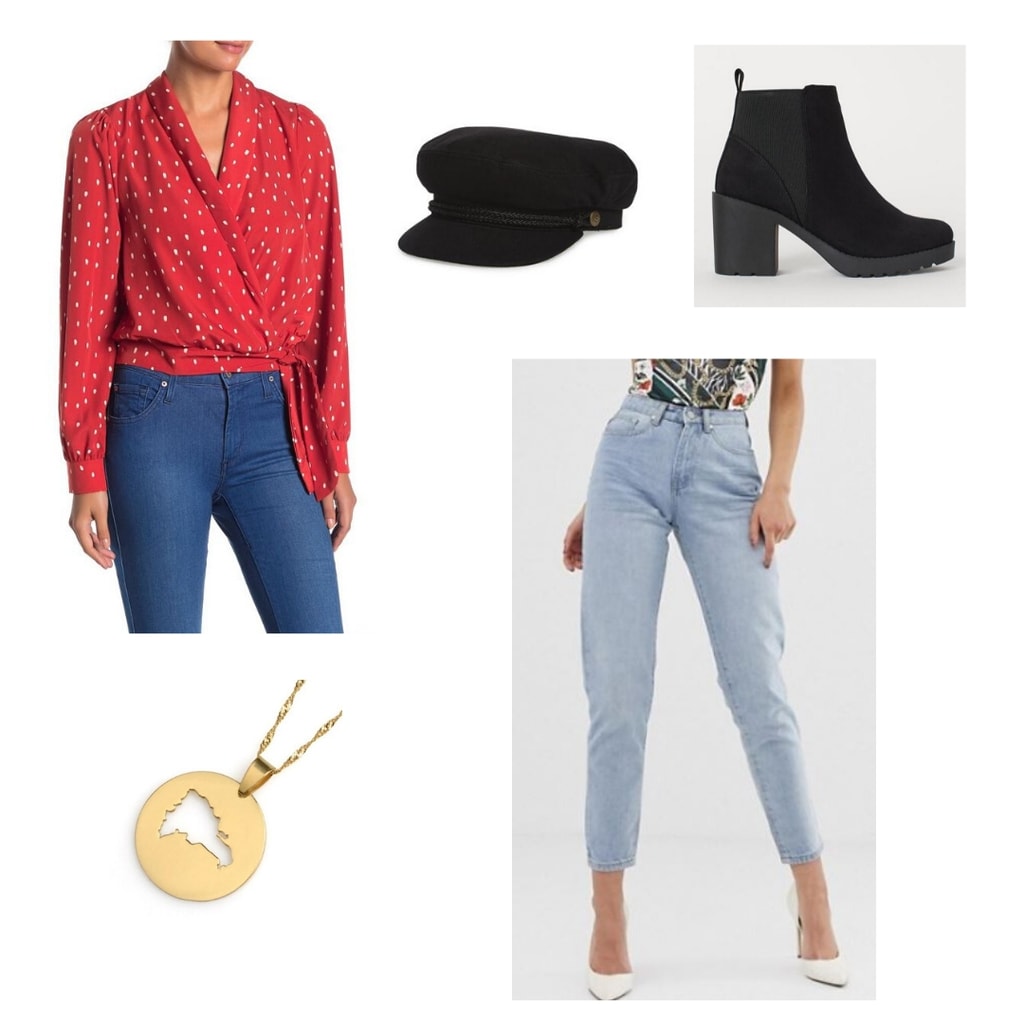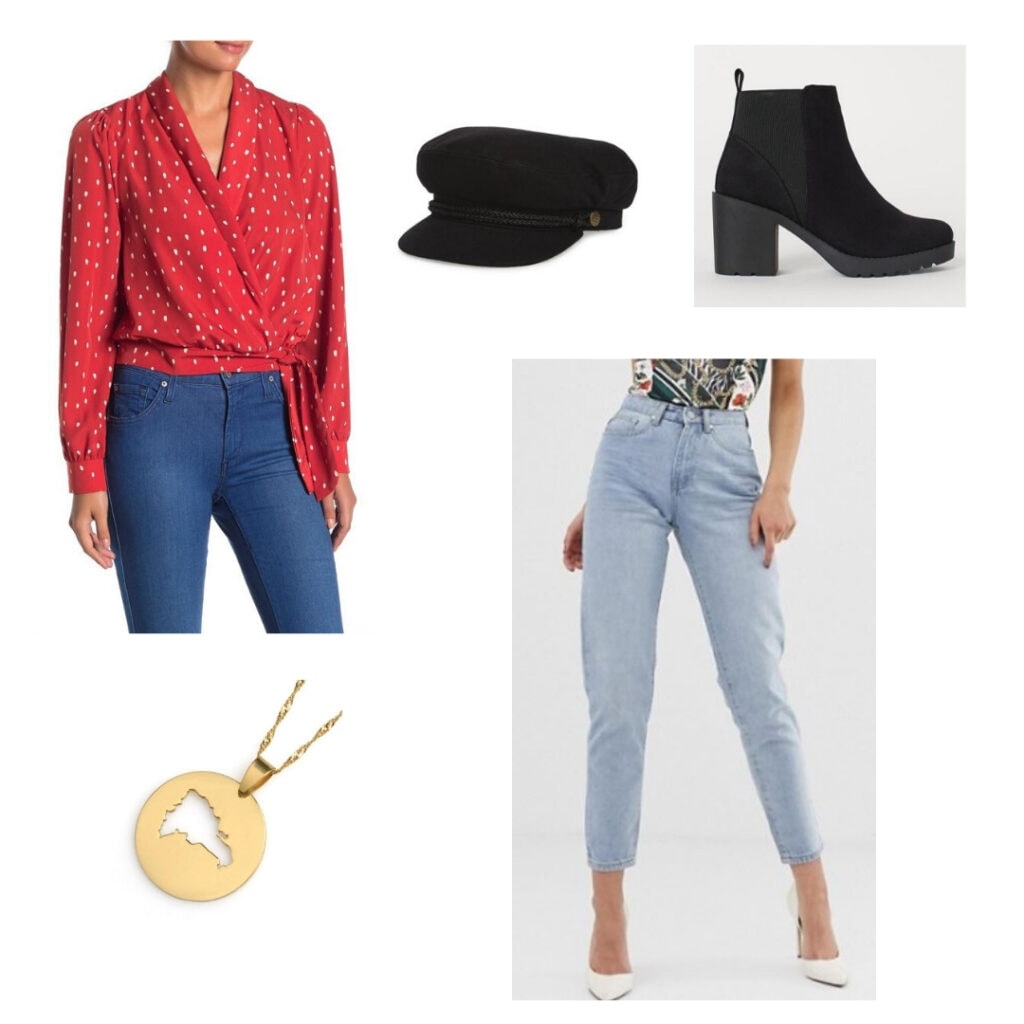 Products: Blouse – Nordstrom Rack, Jeans – Asos, Shoes – H&M, Hat – Nordstrom, Necklace – Etsy
Though Usnavi's costume now looks dated to say the least, it's actually surprisingly easy to make a similar modern-day outfit.
Usnavi's red collared shirt can be a wrap blouse. Pair this with similarly-washed jeans and black boots. Accessorize with a hat like Usnavi's and a necklace that pays homage to the Dominican Republic.
Vanessa
Vanessa works at the local salon and is Usnavi's love interest. She dreams big and wants to leave Washington Heights someday.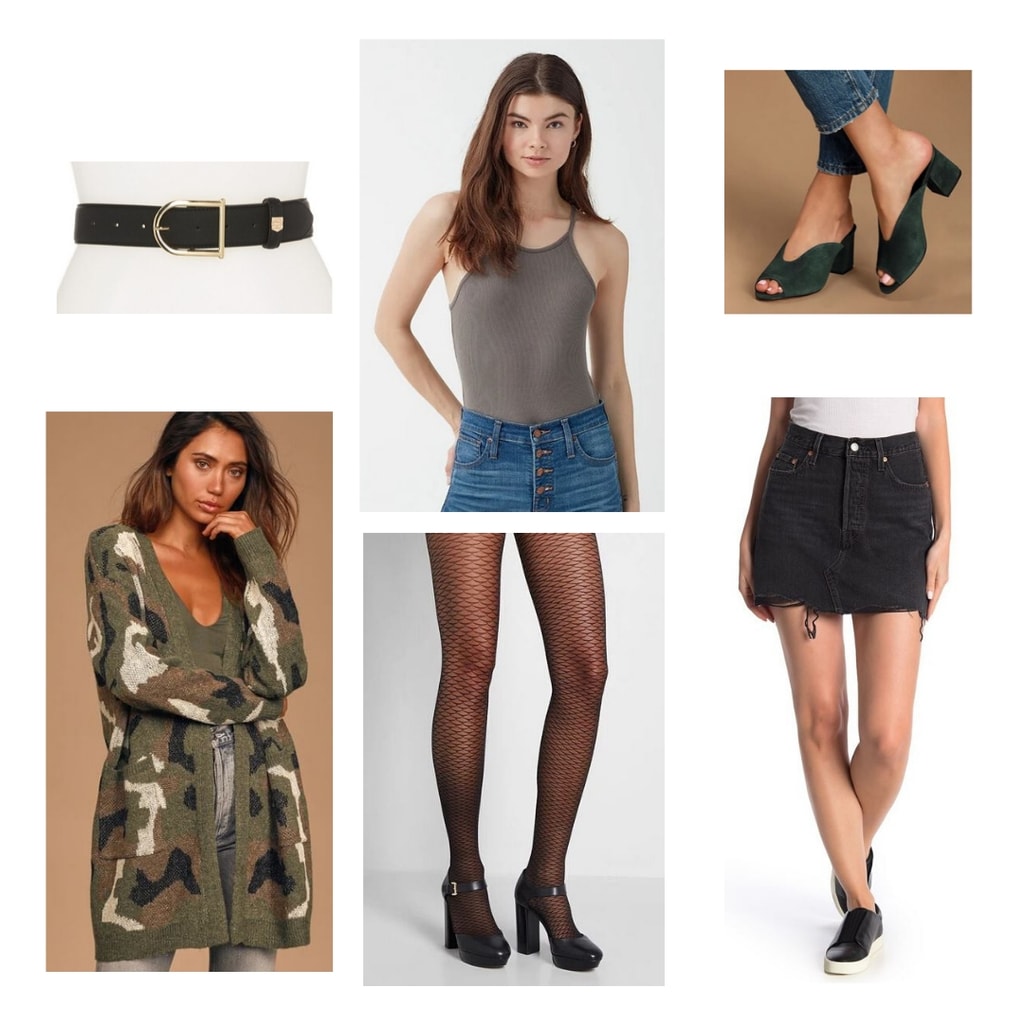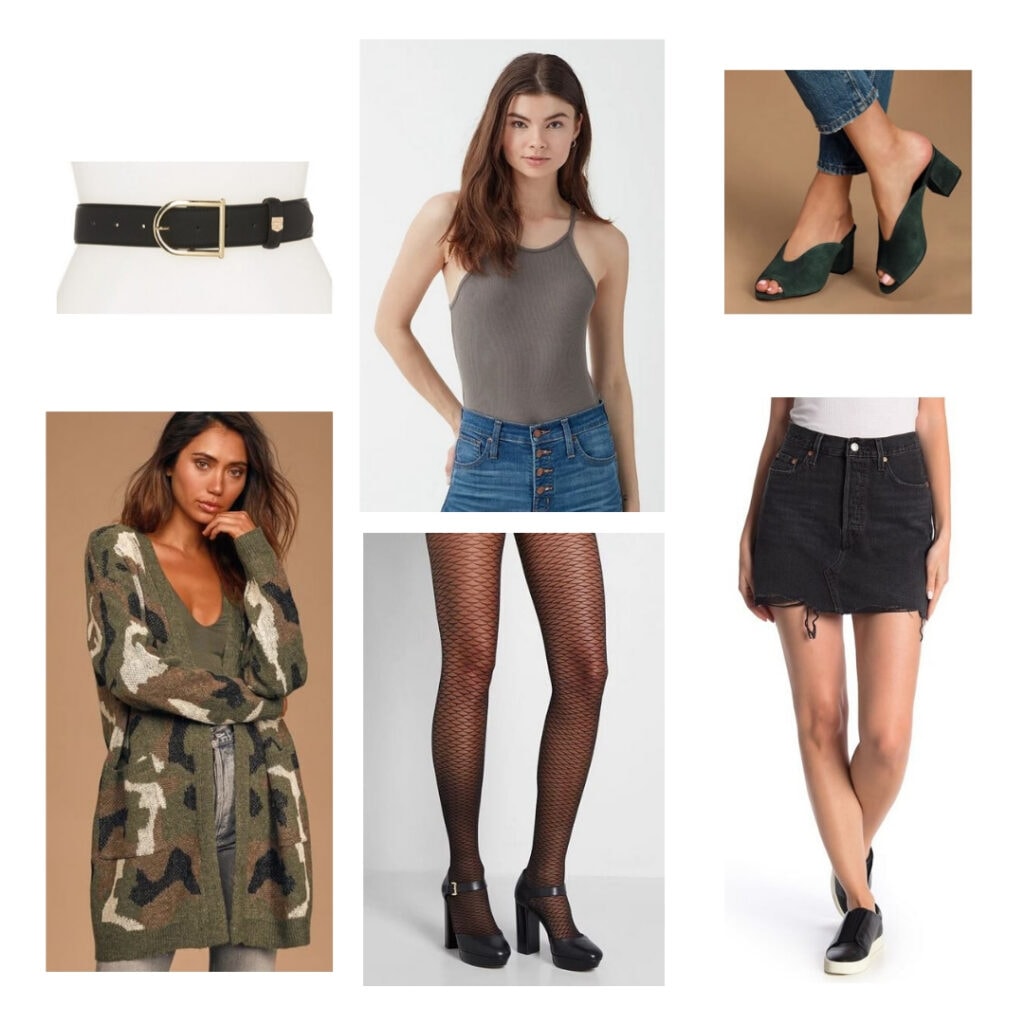 Products: Top – Splendid, Sweater – Lulu's, Tights – Modcloth, Belt – Nordstrom Rack, Skirt – Nordstrom Rack, Shoes – Lulu's
Vanessa is adventurous, and this shows in her style. While her costume is no longer in style, it's easily adaptable for 2019.
The olive-green top becomes a tank top worn under a camo sweater vest. Wear a black jean skirt, tights, and shoes, and you've got a stylish fall outfit! Don't forget to add a belt like Vanessa's!
Nina Rosario
""Hey guys, it's me!

The biggest disappointment you know."

The kid couldn't hack it

She's back and she's walkin' real slow"
Nina left Washington Heights to attend Stanford. However, she struggled to balance multiple jobs with college and her grades suffered. She feels guilty returning home to face the people who believed in her.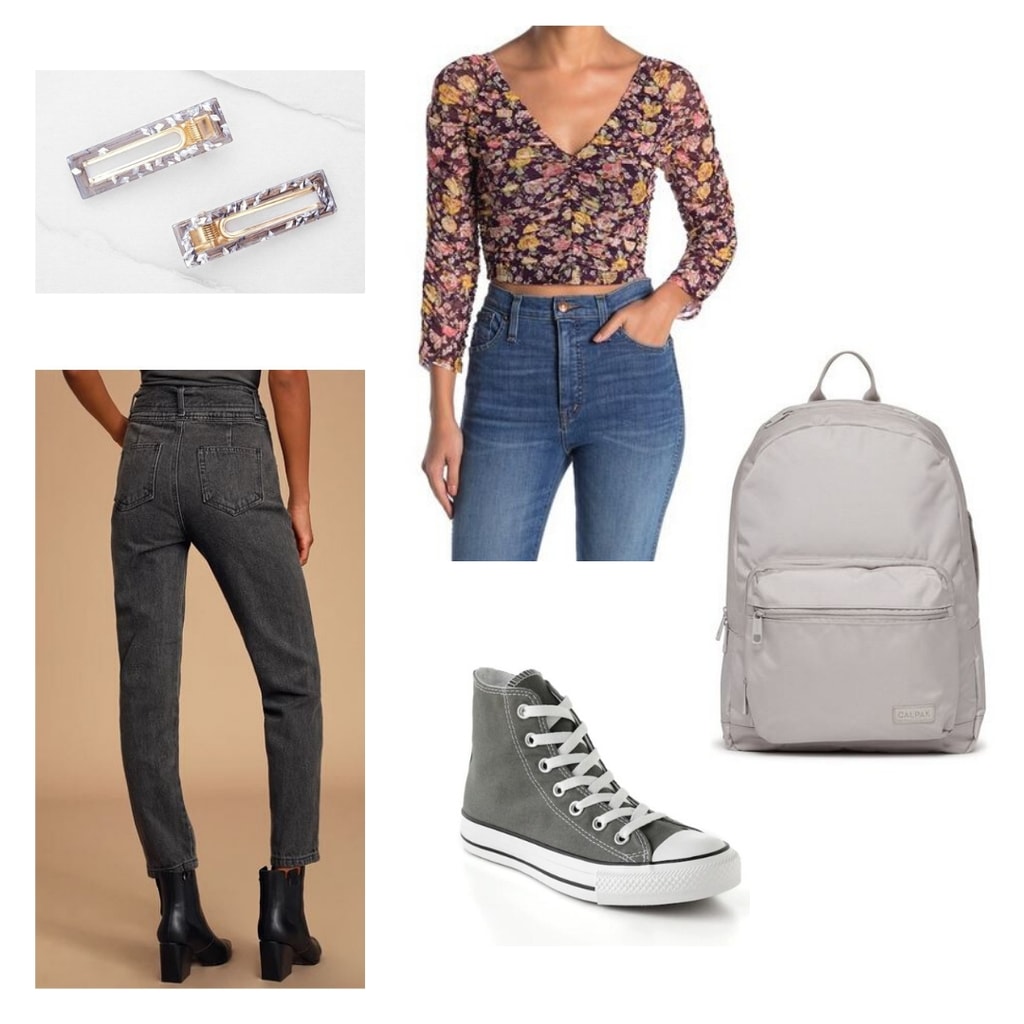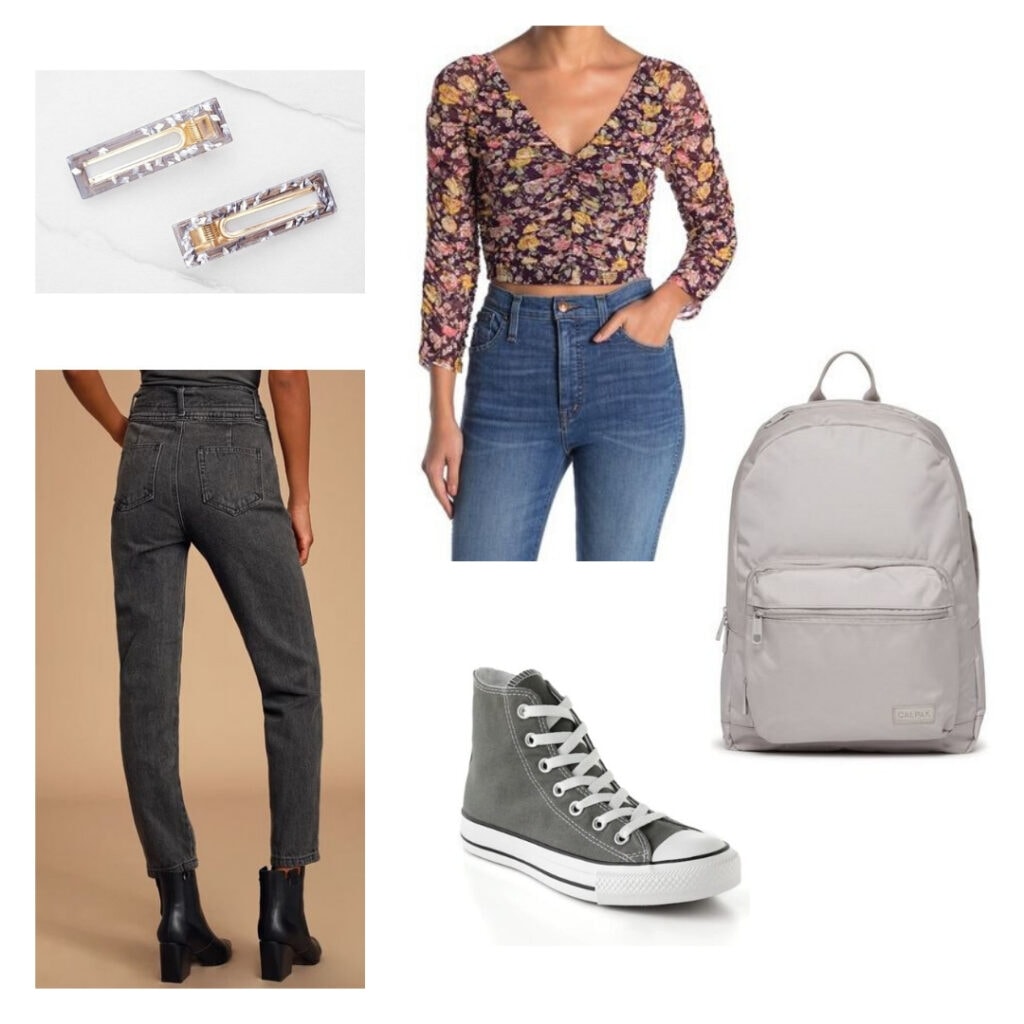 Products: Top – Nordstrom Rack, Pants – Lulu's, Hair Clips – Modcloth, Shoes – Kohl's, Backpack – Nordstrom Rack
Nina is a college student, and her casual style is perfect for class. Take inspiration from her floral shirt and jeans combo with a trendy floral blouse and grey jeans. Wear the outfit to class with Converse and a backpack. Accessorize with some trendy hair clips.
Benny
" Nina, everything is easier

When you're home…

The street's a little kinder when you're home

Can't you see"
Benny is Usnavi's best friend. He works for Nina's father and ends up falling for her. Unlike the others, he is not fluent in Spanish.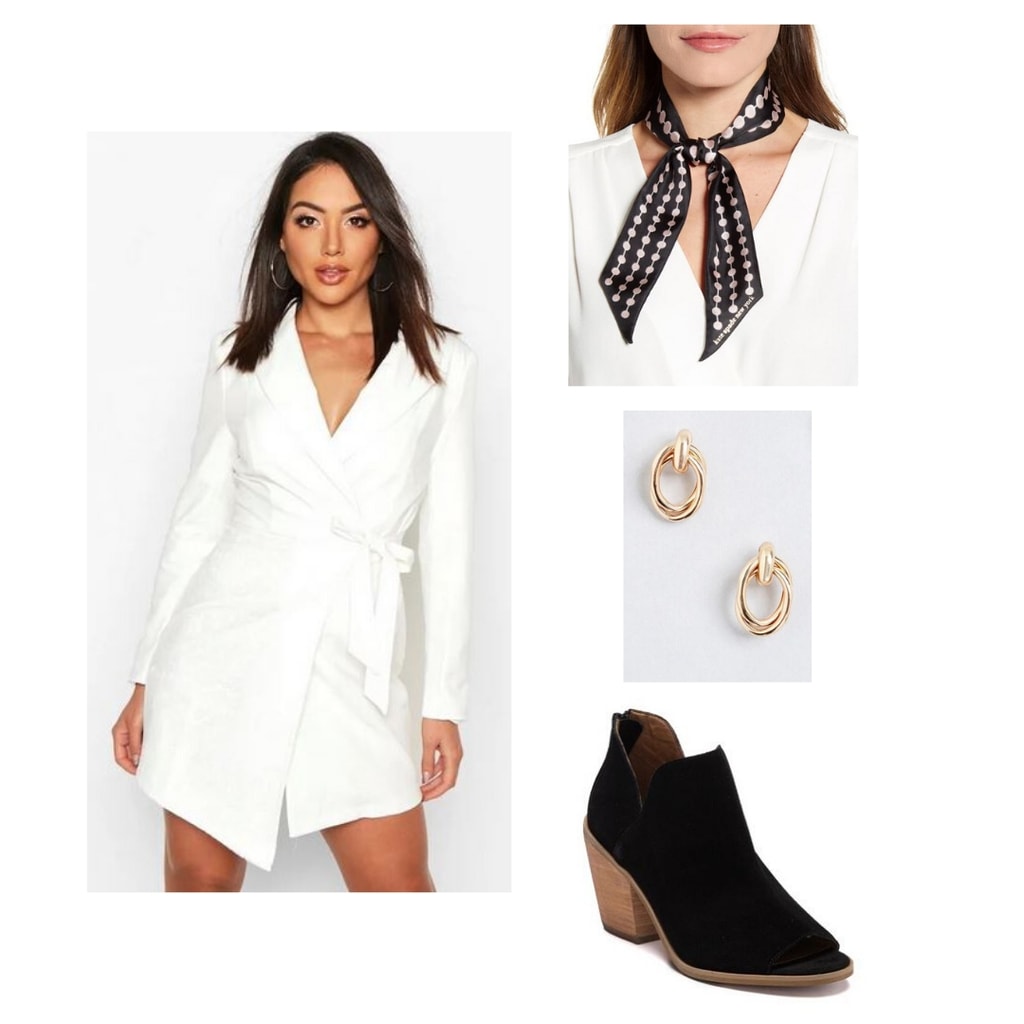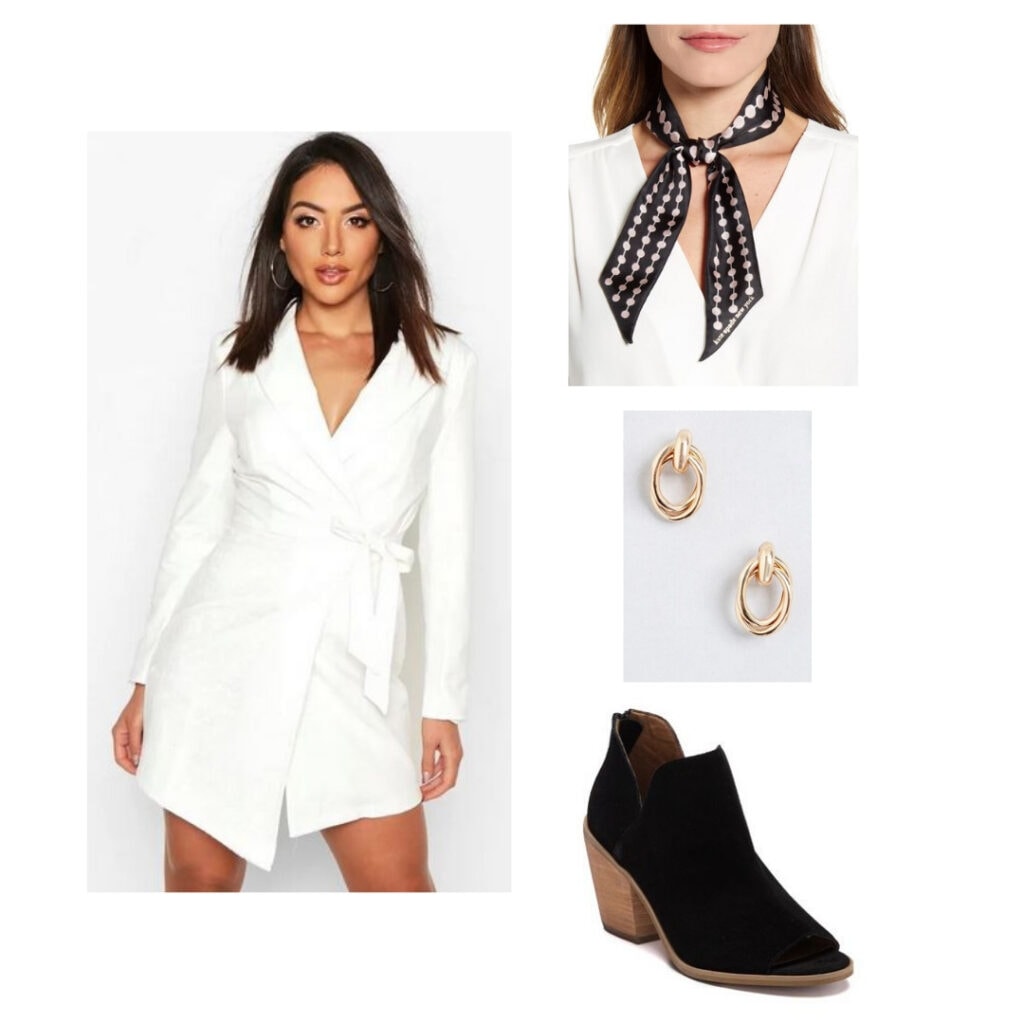 Products: Dress – Boohoo, Boots – Nordstrom Rack, Earrings – Modcloth, Scarf – Nordstrom
Benny dresses much more formally than the other characters. He wears a white button-up with a black tie and black pants. A white suit-style dress, black and pink scarf, and black boots capture his style. Gold earrings finish the look.
Daniela and Carla
"A little off the top!
A little off the side!
A little bit of news you've heard around the barrio!
Tell me something I don't know!"
Daniela and Carla work in the neighborhood hair salon. They love to gossip with their customers. Their vibrant, cheerful outfits make for some fun fashion inspiration.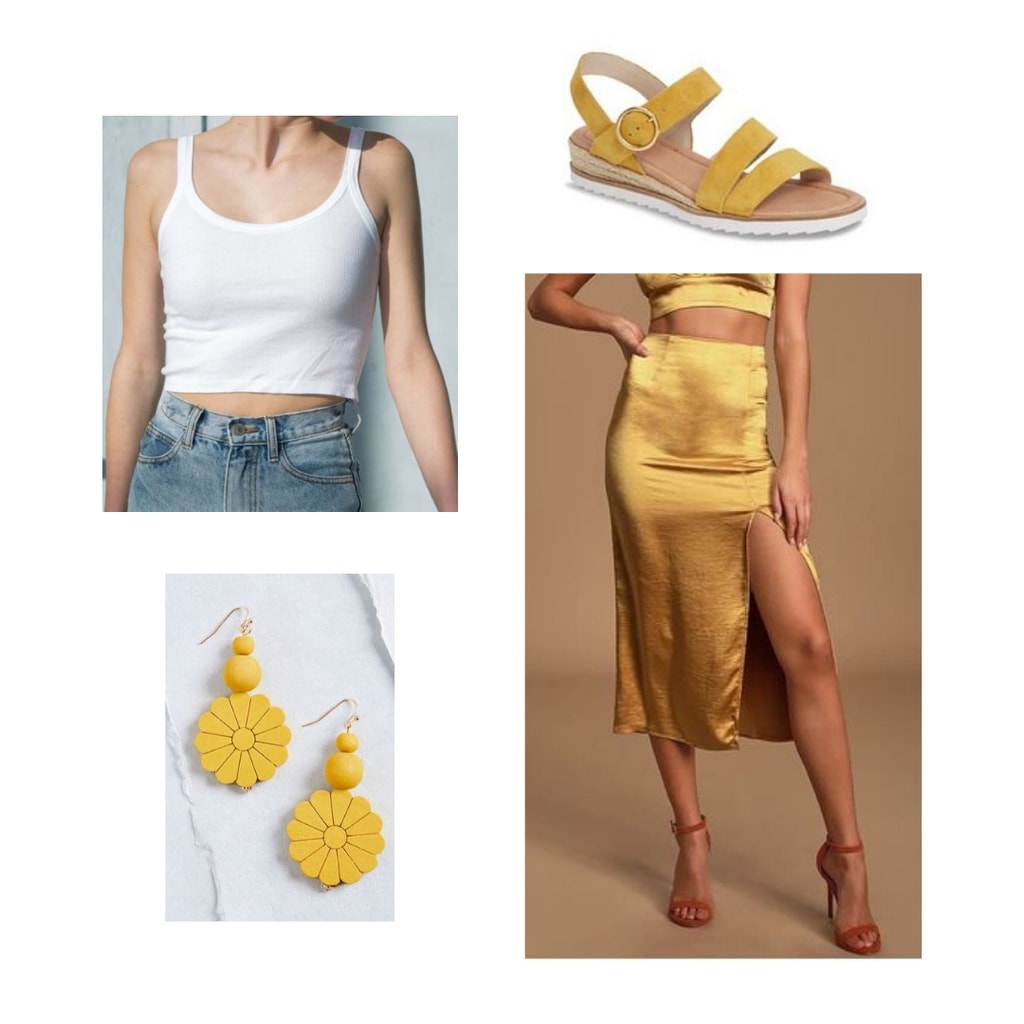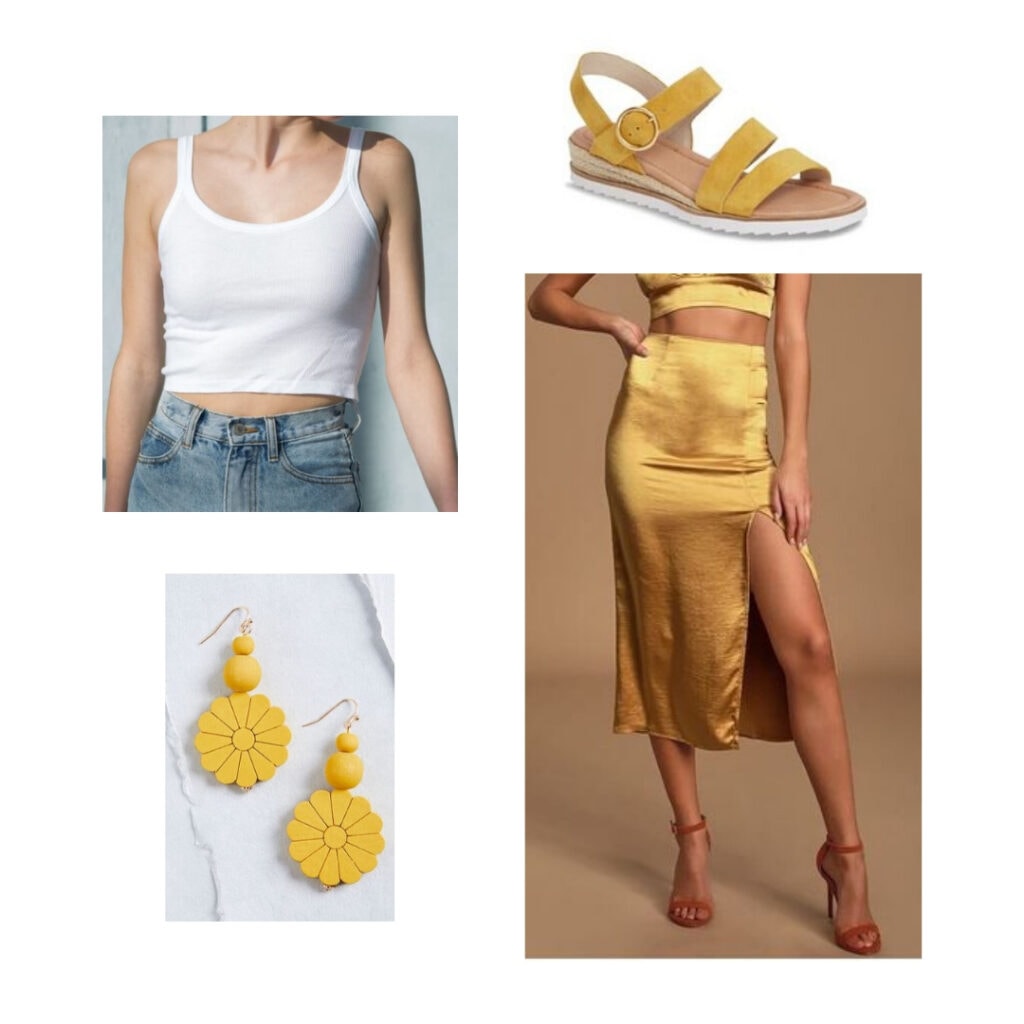 Products: Top – Brandy Melville, Skirt – Lulu's, Earrings – Modcloth, Shoes – Nordstrom Rack
Both Daniela and Carla wear bright, retro-style hoop earrings. These yellow flower earrings are a fun interpretation of that. Carla's cropped tank top may be from the early 2000s, but it's still a popular look today. Both characters seem to dress in a monochromatic color scheme, so a silky skirt and yellow sandals complete the outfit.
What do you think of our In the Heights fashion guide?
Are you a fan of In the Heights? What musical do you want to see outfits for next? Let us know in the comments!