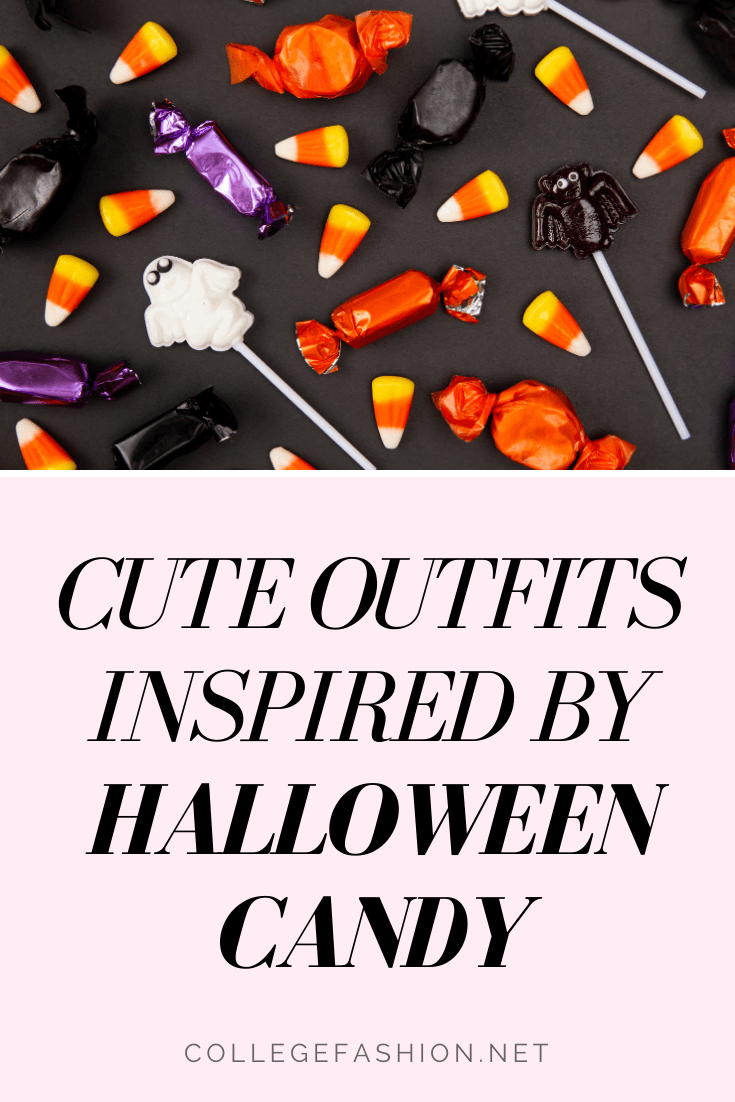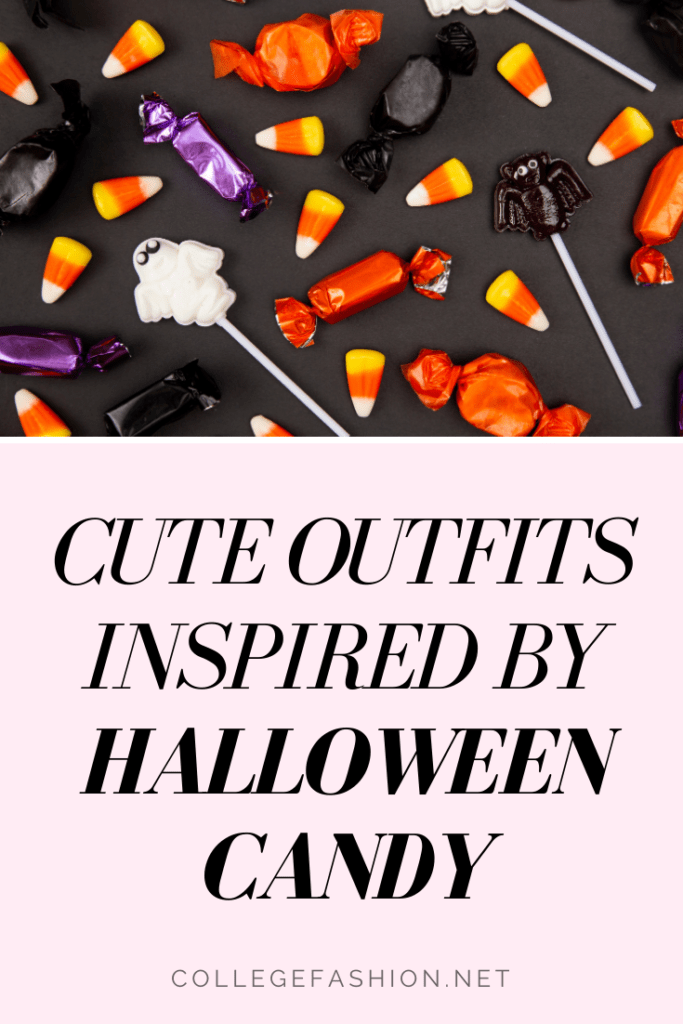 With Halloween fast approaching, candy is everywhere. Everyone has their favorites, whether they prefer sweet or sour, chewy or crunchy. Candy is undoubtedly a huge part of the fun of Halloween, but have you ever considered using it as outfit inspiration?
If you're looking for a seasonal outfit or a subtle Halloween costume, your favorite type of candy could be a surprisingly good muse. To prove this, I've put together everyday outfits based on popular candies.
The outfits below vary in style and everyday wearability. Some are a little more costume-like, while others are less obvious. However, each can be adjusted depending on where you want to wear it.
Don't be scared… take a look at these sweet outfits!
Candy Corn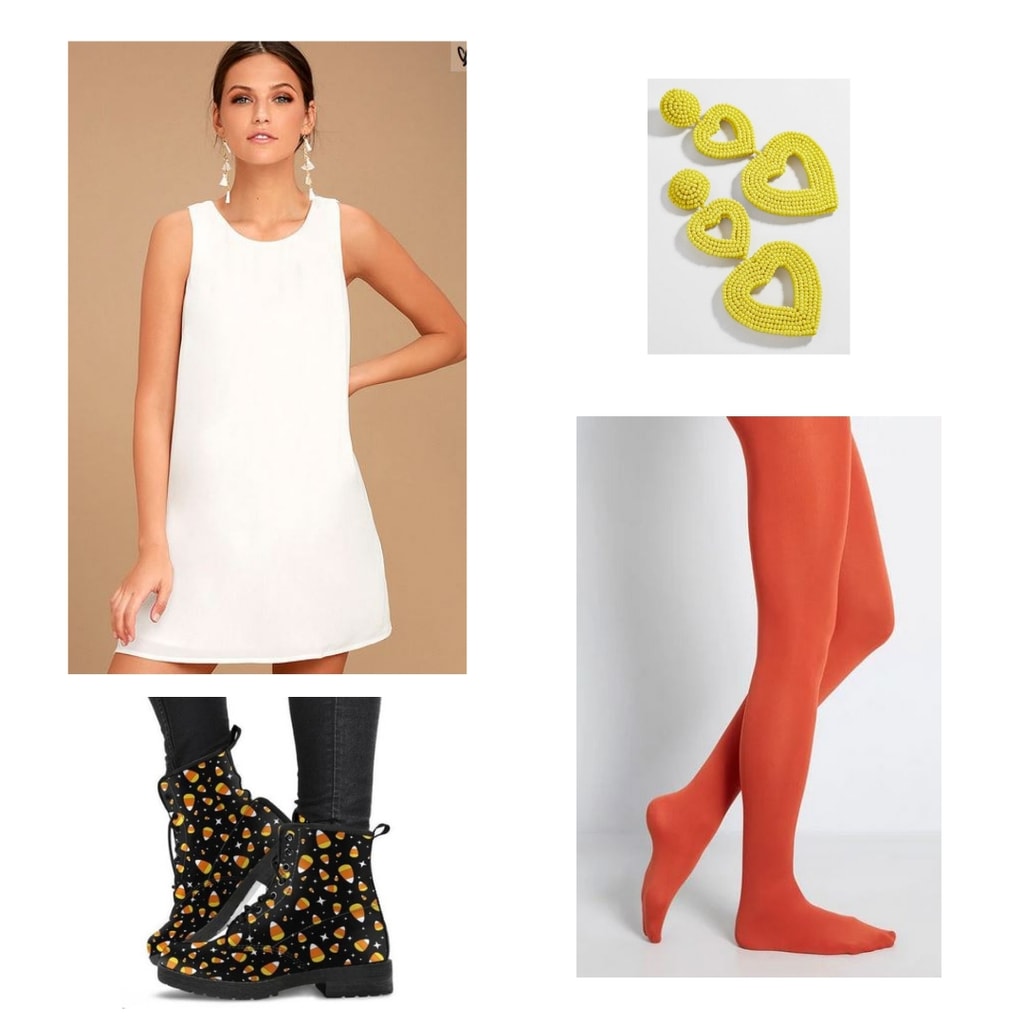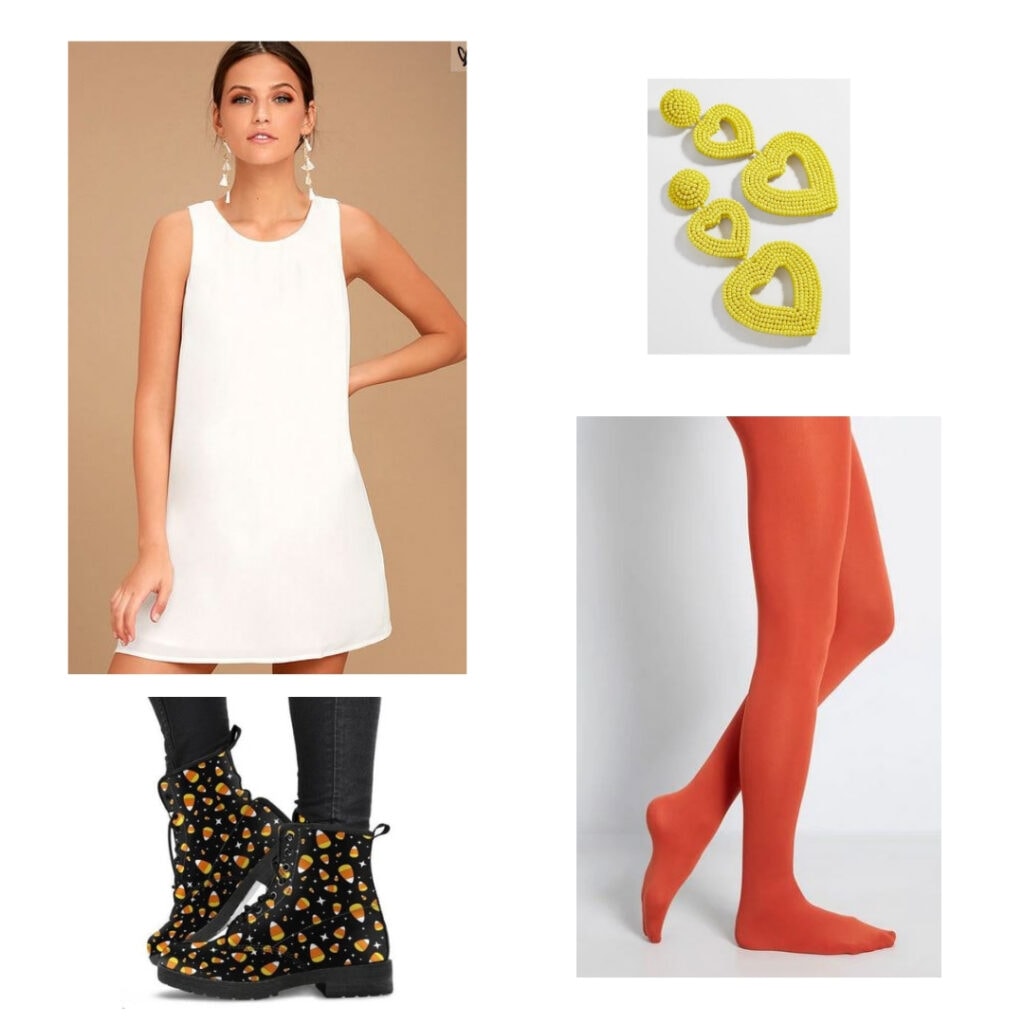 Products: Dress – Lulu's, Boots – Etsy, Tights – Modcloth, Earrings – Baublebar
Candy corn is probably the most recognizable Halloween candy. It's also probably the most controversial! However you feel about it, the sweet triangular candy is famous for its orange, white, and yellow stripes.
This fun, '60s-style outfit incorporates the colors of candy corn. A white shift dress, yellow statement earrings, and deep orange tights use this color palette in a way that is still wearable.
Candy corn combat boots are a fun addition if you want to make this a costume or are just feeling bold. If you would rather, you could substitute them for a more subtle shoe in a '60s style.
Kit Kat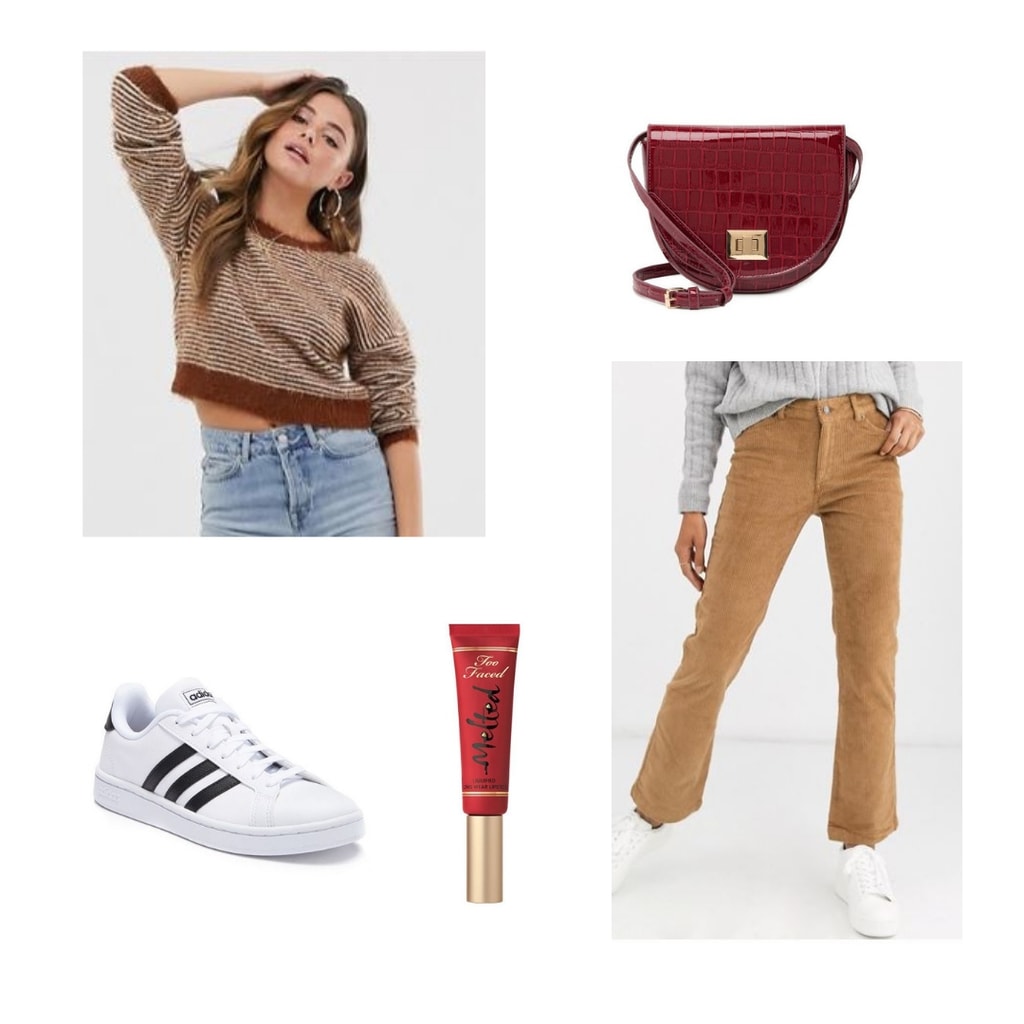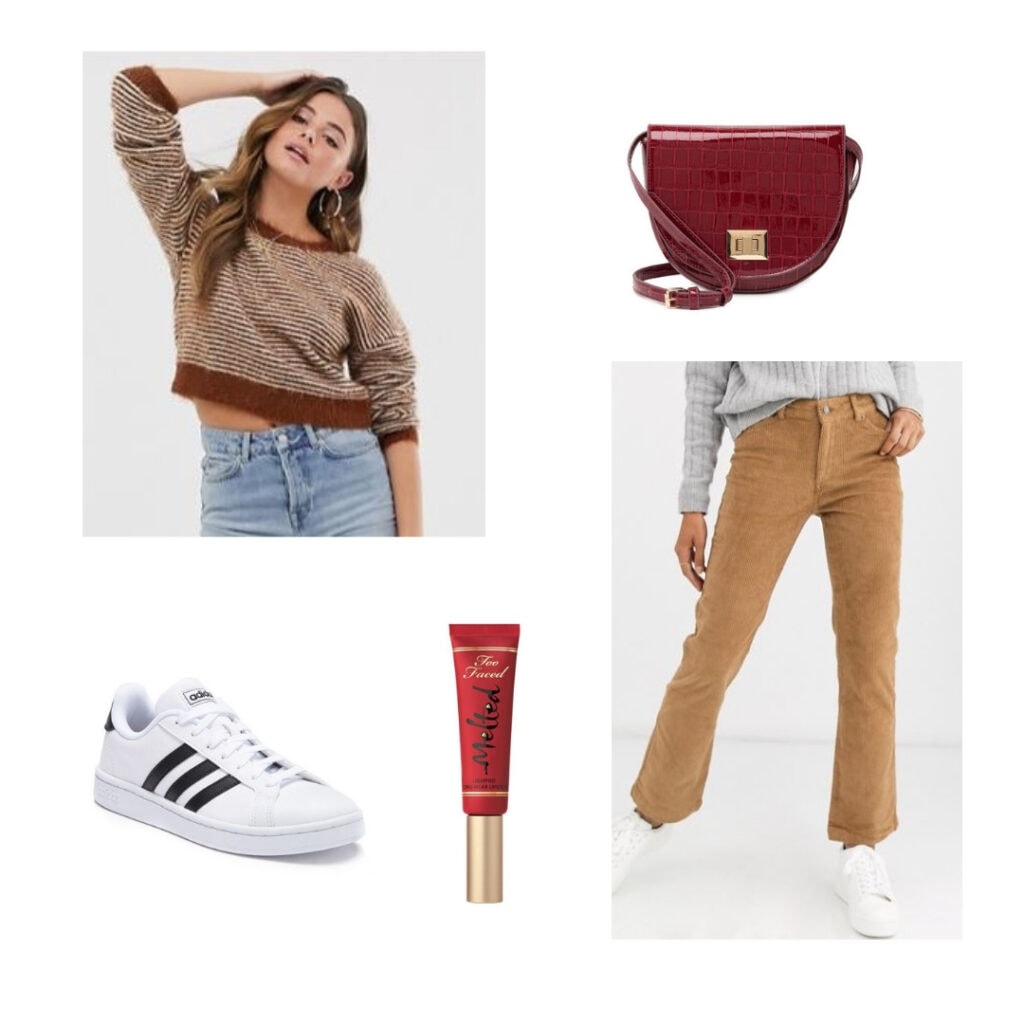 Products: Sweater – ASOS, Sneakers – Nordstrom Rack, Lipstick – Nordstrom Rack, Pants – ASOS, Purse – Nordstrom Rack
Kit Kats are a Halloween favorite and they're perfect inspiration for a trendy everyday look.
This Kit Kat outfit is one of the more subtle options of the bunch. The rich browns and reds in this look were inspired by the chocolate and the wrapper. The stripes on the brown and white sweater pay homage to the wafer inside the chocolate. The bold red purse and lipstick incorporate the main color of the Kit Kat wrapper.
Jolly Rancher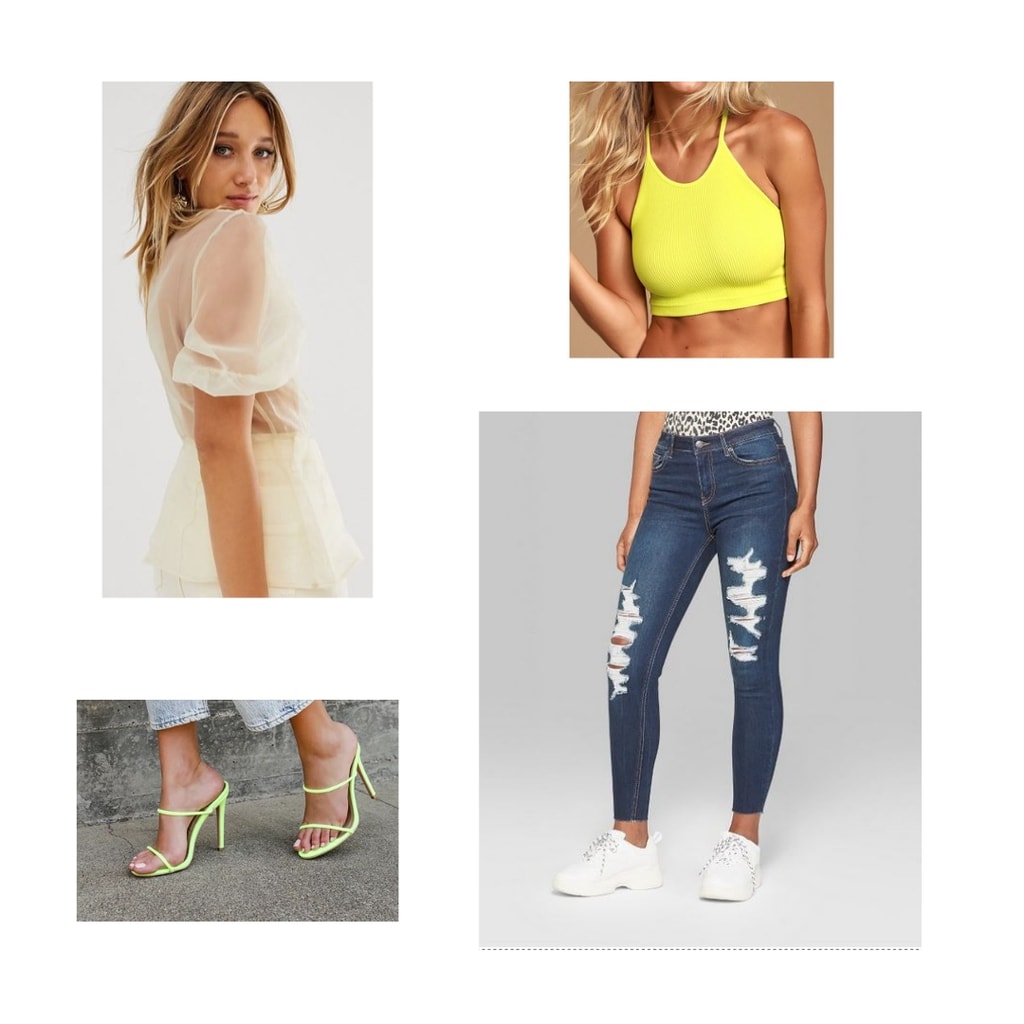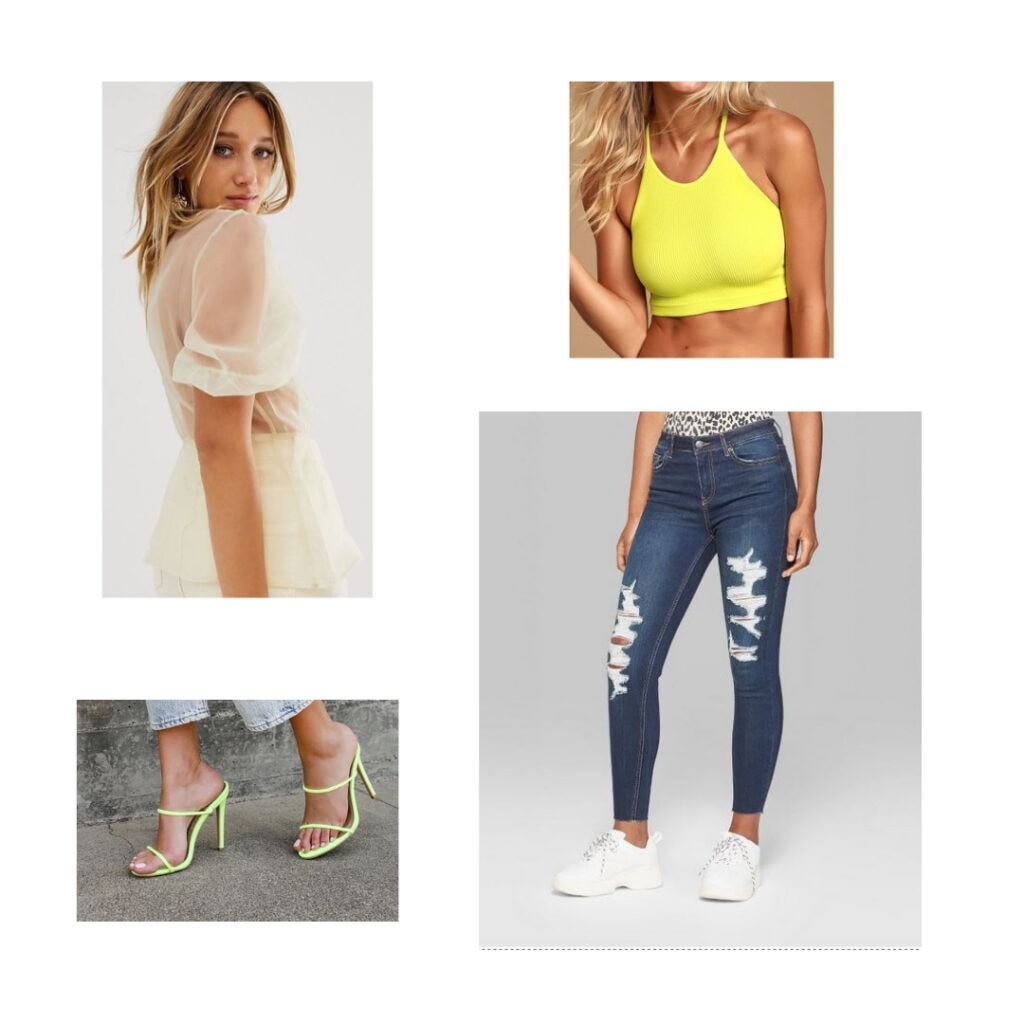 Products: Blouse – ASOS, Tank Top – Lulu's, Jeans – Target, Heels – Lulu's
Jolly Ranchers are a less common Halloween candy, but their fun colors make for great outfit inspiration.
This is another look that references the candy's packaging. Here, the green top and heels represent the candy, and the sheer top is inspired by the Jolly Ranchers' clear wrappers. The "flavor" is a bright green, but you could always use another color to incorporate clothes that you already own.
This would be a fun outfit for a party. To turn it into a costume, simply print out the Jolly Rancher logo and pin it to the blouse.
M&M's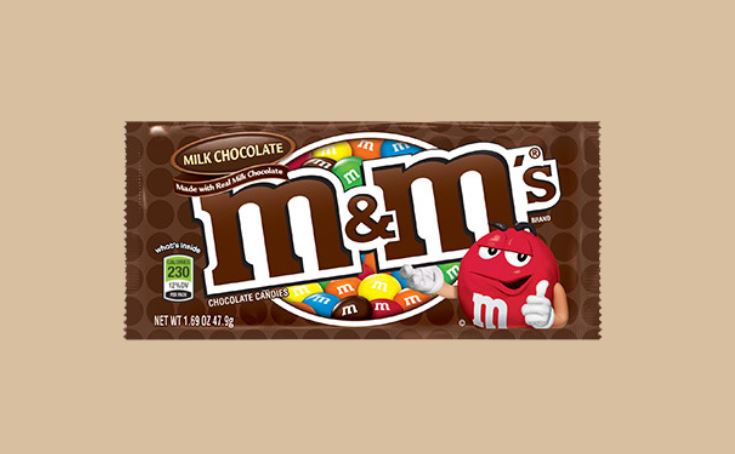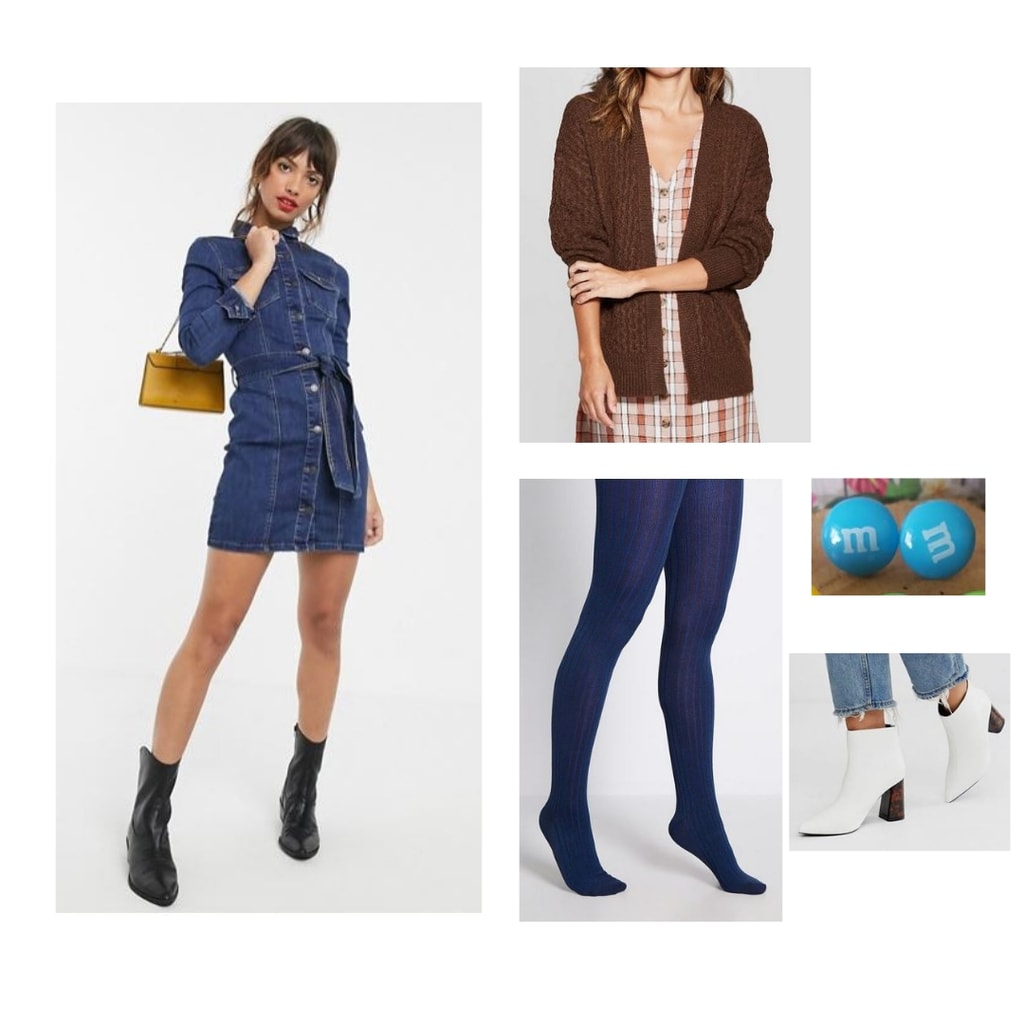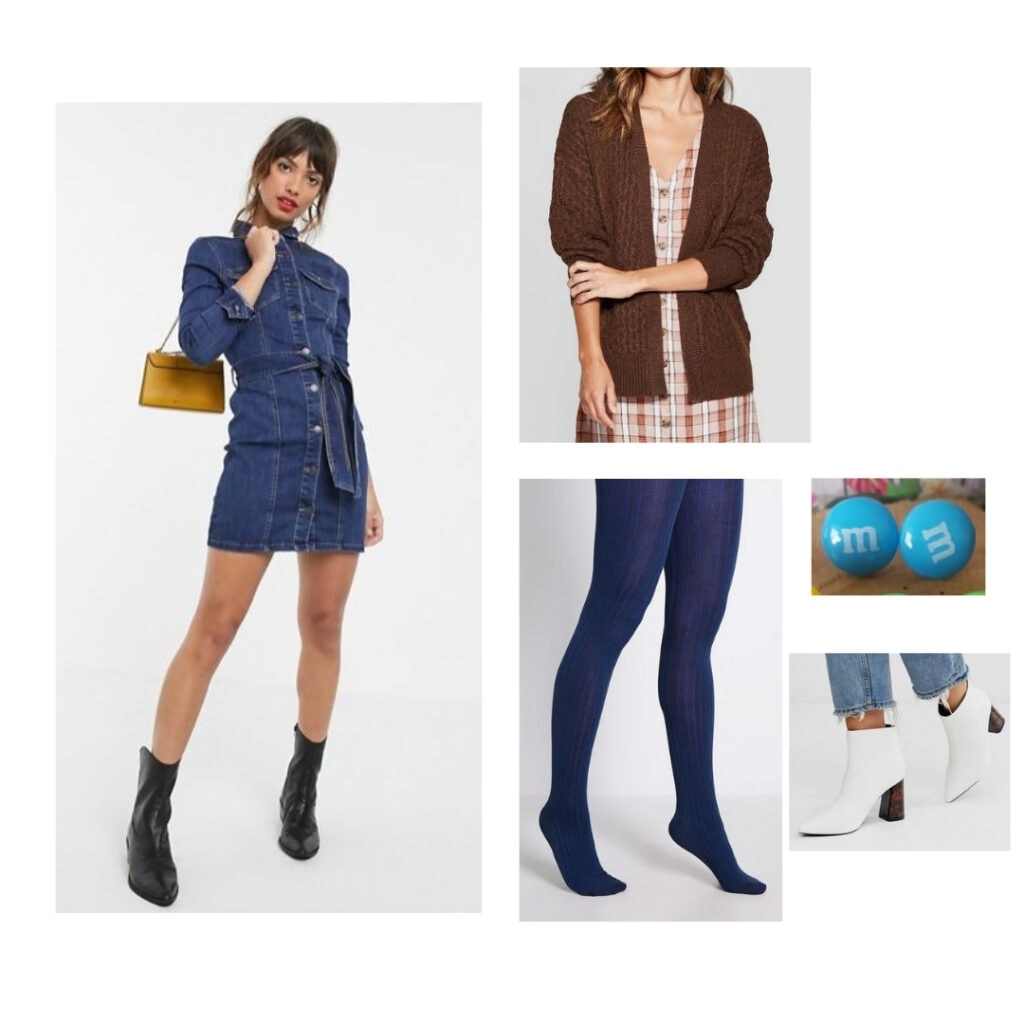 Products: Dress – ASOS, Sweater – Target, Tights – Modcloth, Boots – ASOS, Earrings – Etsy
M&M's costumes are already quite popular, but if you want a more subtle, fashion-forward way to incorporate the candy into your outfit, this look is perfect for you!
For this outfit, the inspiration was a blue M&M. Most of the outfit is blue, including the dress and tights. A brown cardigan represents the chocolate filling. White boots stand in for the white "m" on each piece of candy. The earrings are a subtle hint to the inspiration behind the outfit.
Which Halloween candy would you dress as?
Which outfit was your favorite? Let us know in the comments!