This post may contain affiliate links, which means we may receive a commission if you purchase through our links. Please
read our full disclosure here
.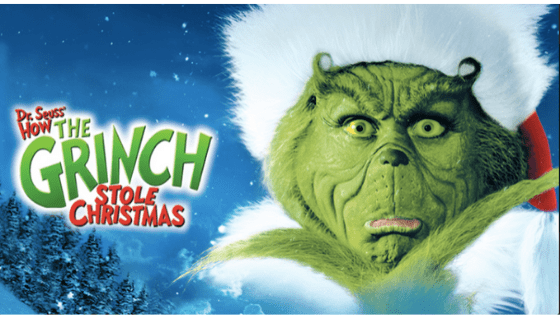 Dr. Seuss's How the Grinch Stole Christmas is a classic Christmas book that became a classic Christmas film. In the year 2000 Jim Carrey graced the silver screen as the iconic character of the Grinch, and the holidays have never been the same.
Thanks to its quotable lines, heartfelt story, laugh out loud moments, and Christmas spirit, watching this film has become a Christmas tradition for many families. So today I wanted to create a few real-life wearable looks inspired by this fantastic film, just in time for the Christmas holiday.
Below are three Grinchy looks that would be perfect to wear to a Christmas party or spending time with your family this year.
Cindy Lou Who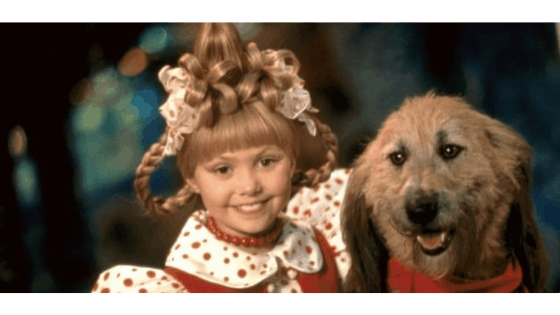 The first look is inspired by the sweet spirit of Cindy Lou Who. Cindy is the little girl who ultimately changes the Grinch's mind about Christmas. In the film she wears huge tutu-like skirts, holiday plaid, and hints of pink. Her look is very "school girl meets fairytale character."
For Cindy's look, I choose to go full-on Christmas princess (in a modern way) with a plaid skirt, a pearl sweater, and green velvet shoes.
I also added on some fun accessories, like a pearl headband and a bold red bag. And to show off a bit of the pink that Cindy wears throughout the film, I included pink glittery nail polish and a classic pink lipstick.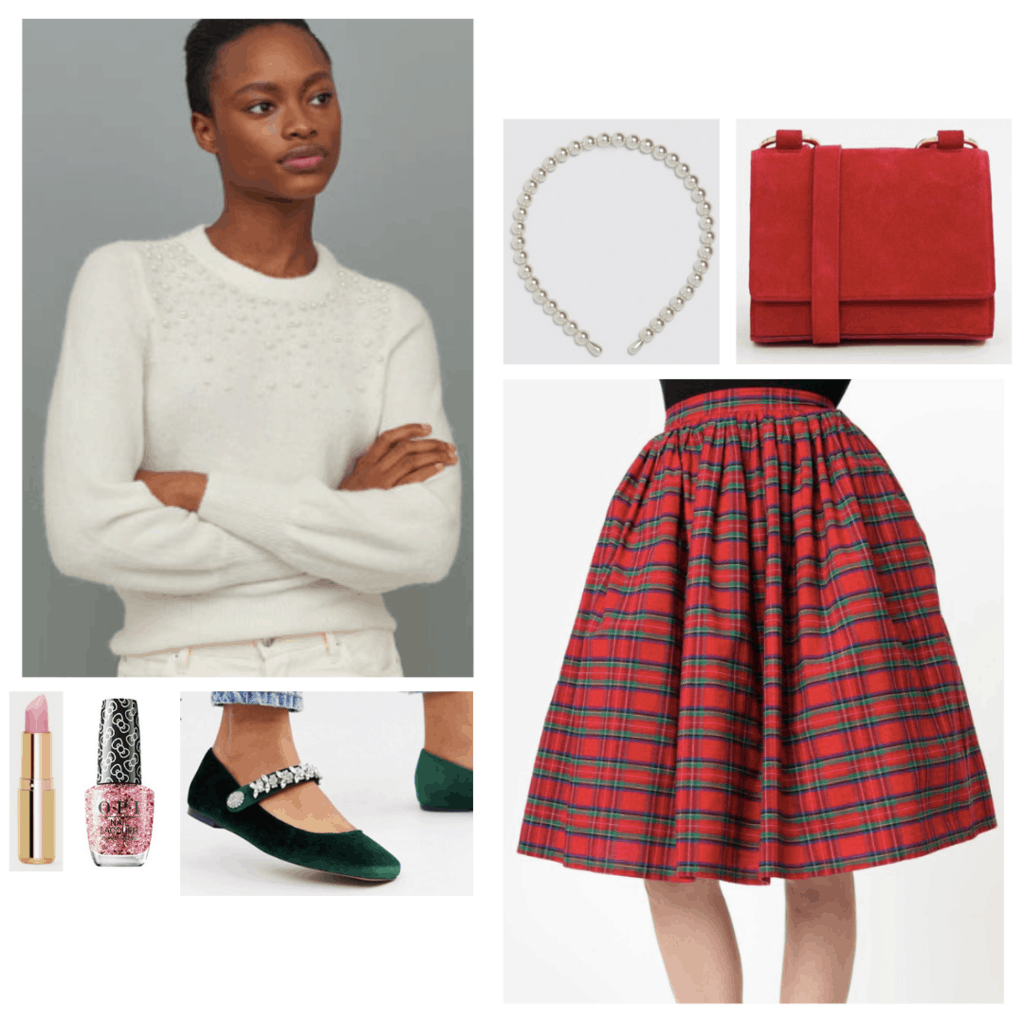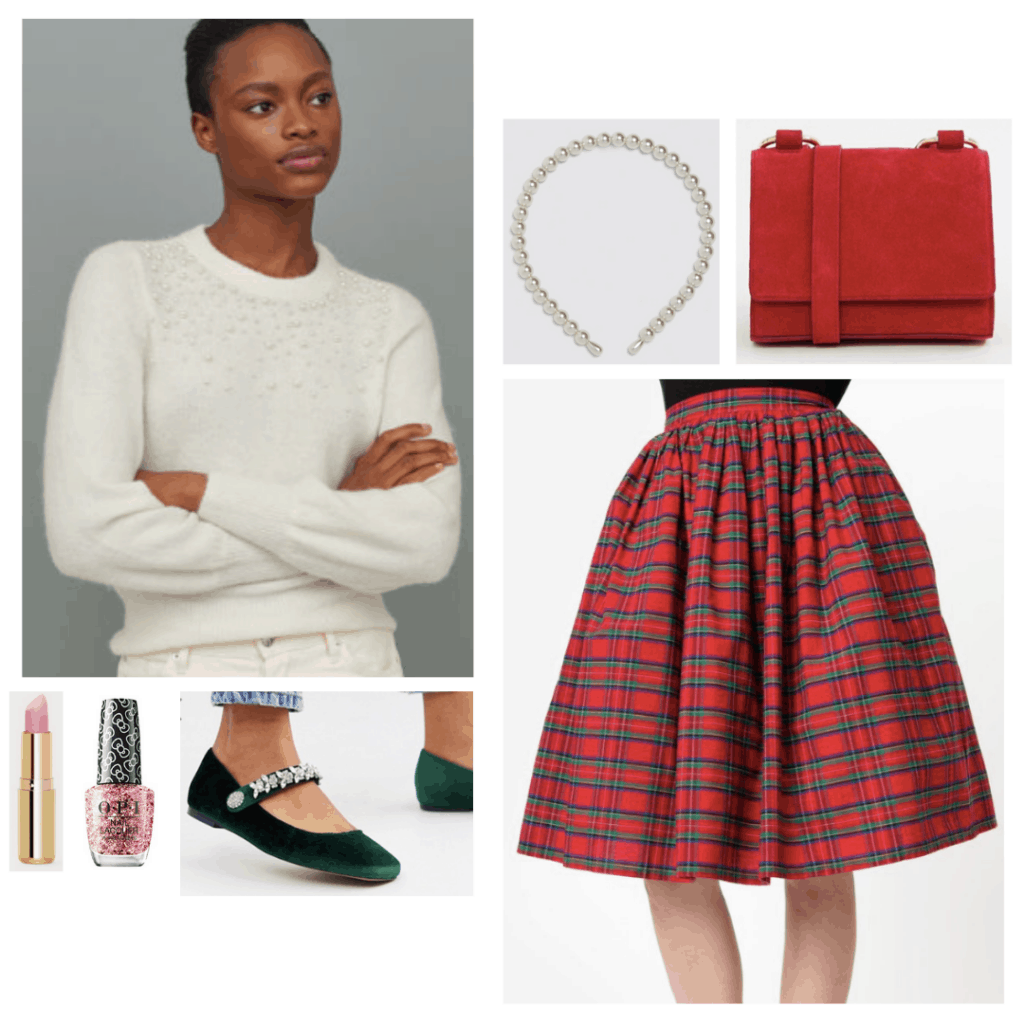 Products: Skirt – Unique Vintage, Sweater – H&M, Shoes – ASOS, Headband – ZARA, Purse – ASOS, Nail Polish – Amazon, Lipstick – H&M
Holiday Cheermeister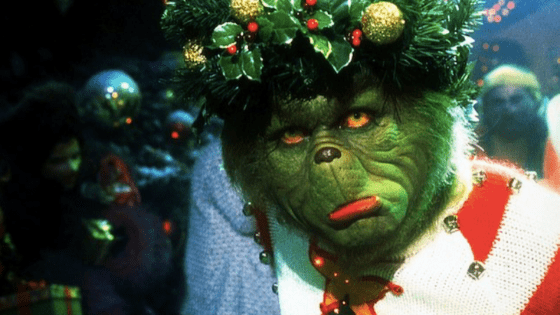 In an attempt to get the Grinch involved in Whoville Christmastimes traditions, Cindy nominates the Grinch as the Holiday Cheermeister. Though he is reluctant to go to at first, the Grinch does eventually arrive at the Holiday celebration in a hilarious and memorable ensemble. With suspenders, shorts, and a Christmas sweater, he certainly stands out from the crowd.
This entire look is inspired by ugly Christmas sweaters, which is why I have included a fun sweater that spreads holiday cheer.
I also included a pair of corduroy trousers and green loafers that reminded me of a fashionable Grandpa. To finish the look, I included a few girly accessories to make the look a bit more fashionable.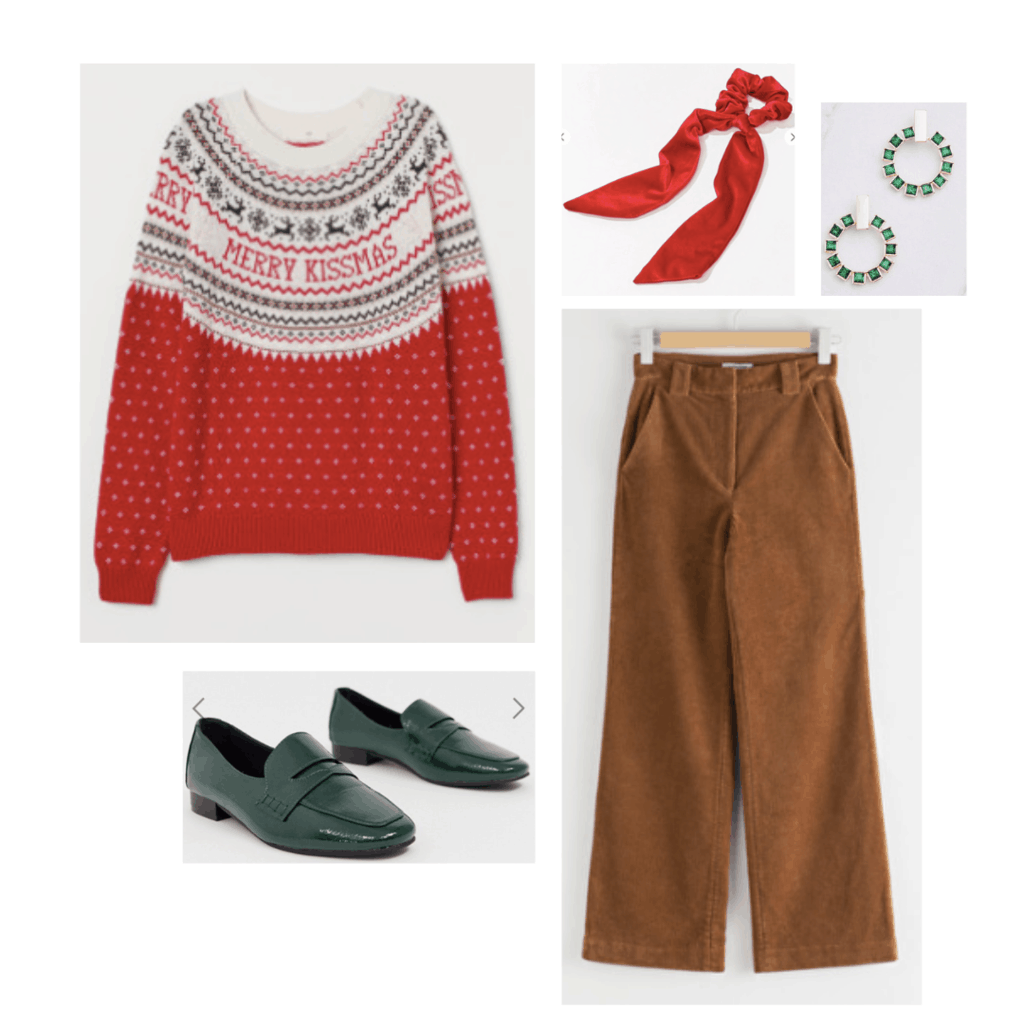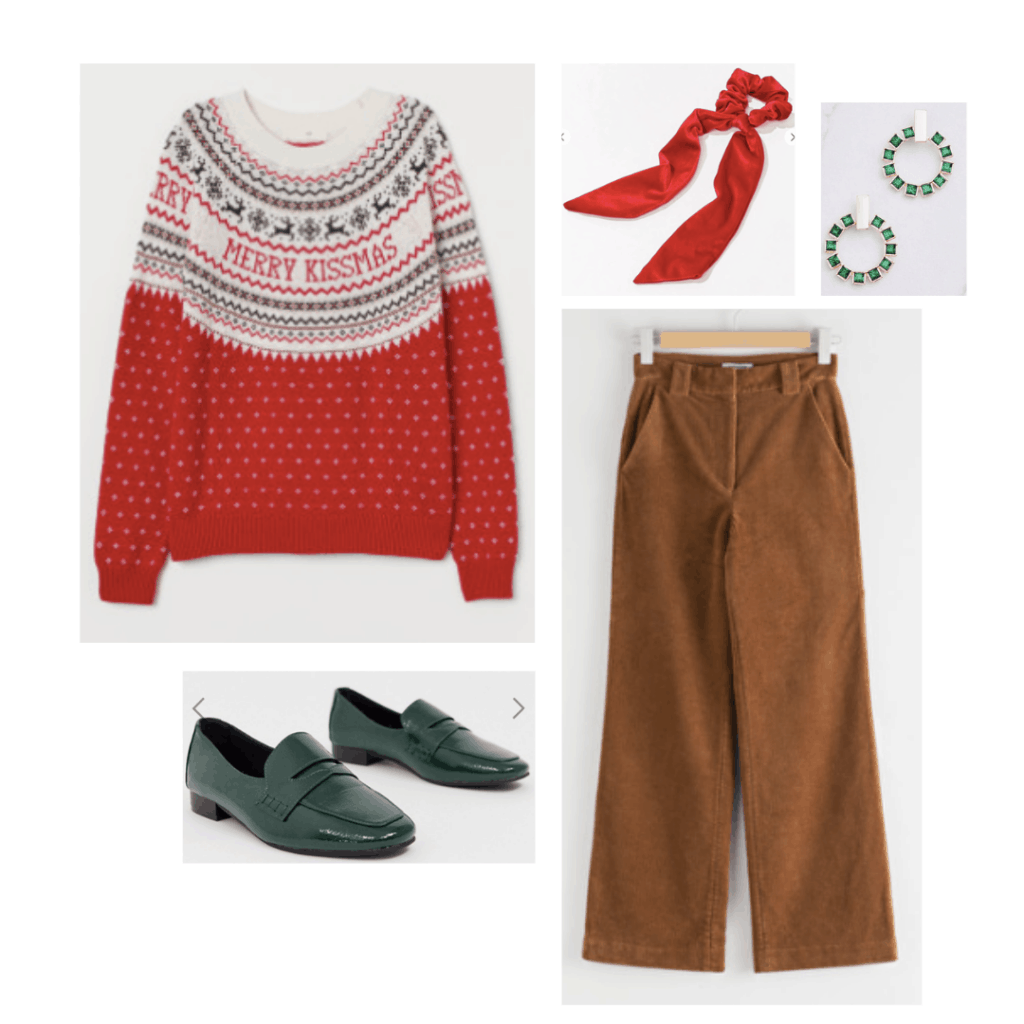 Products: Pants – & Other Stories, Sweater – H&M, Shoes – ASOS, Scrunchie – Forever 21, Earrings – Modcloth
The Grinch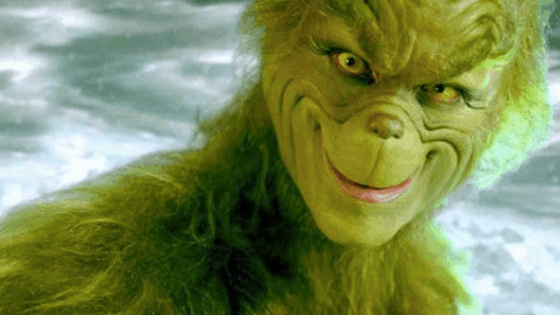 I couldn't do a post about How the Grinch Stole Christmas fashion, without creating a look inspired entirely by the Grinch.
The Grinch is an iconic character famous for his green furry skin and sarcastic attitude. Below, I have the perfect look to show off your inner Grinch — and before you ask, yes, it involves clothes.
Of course, when coming up with a look for the Grinch I had to go all out on the green. This green dress is the perfect way to get that Grinchy vibe while also looking adorable. The gold heels and red bag are the perfect accessories for a look that is festive without being over the top.
Makeup-wise, a red lip is a classic touch for a Grinch inspired look. To take this over the top, use the green shadow as a liner.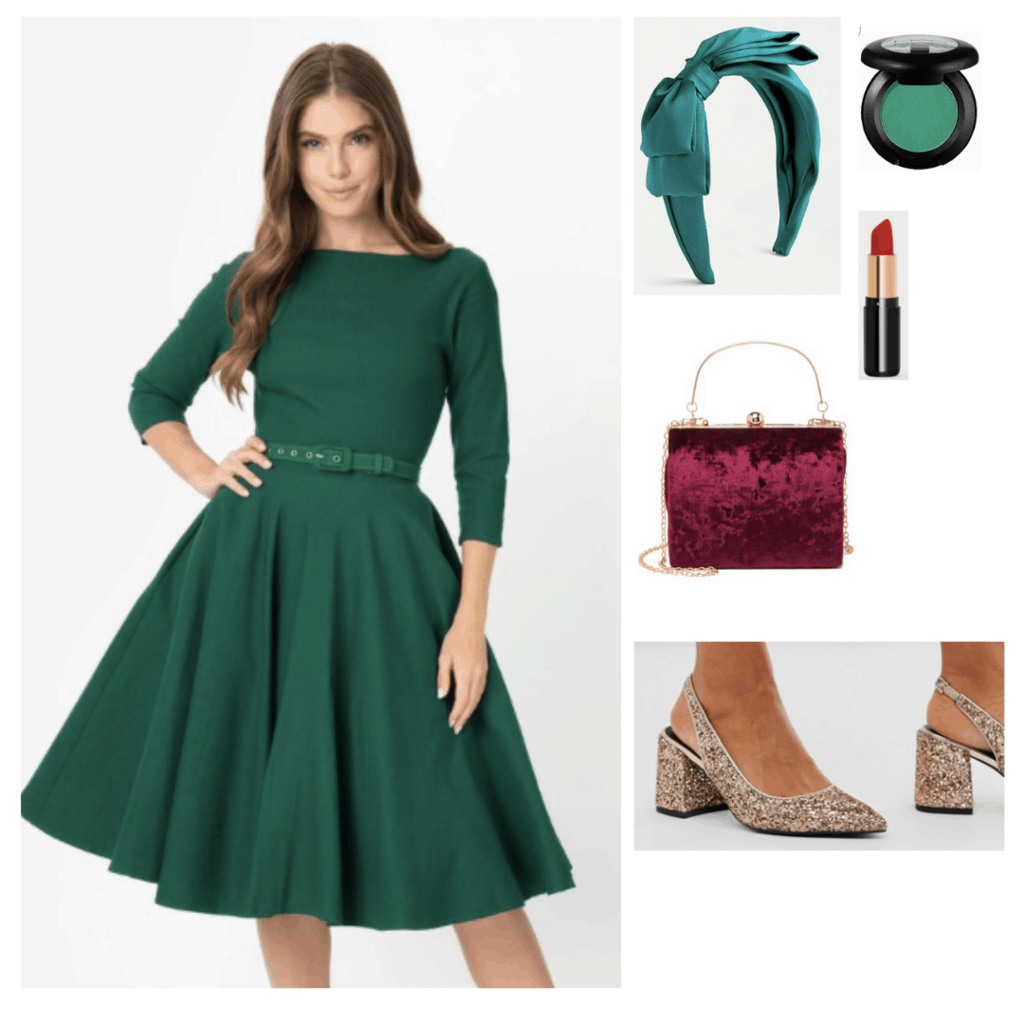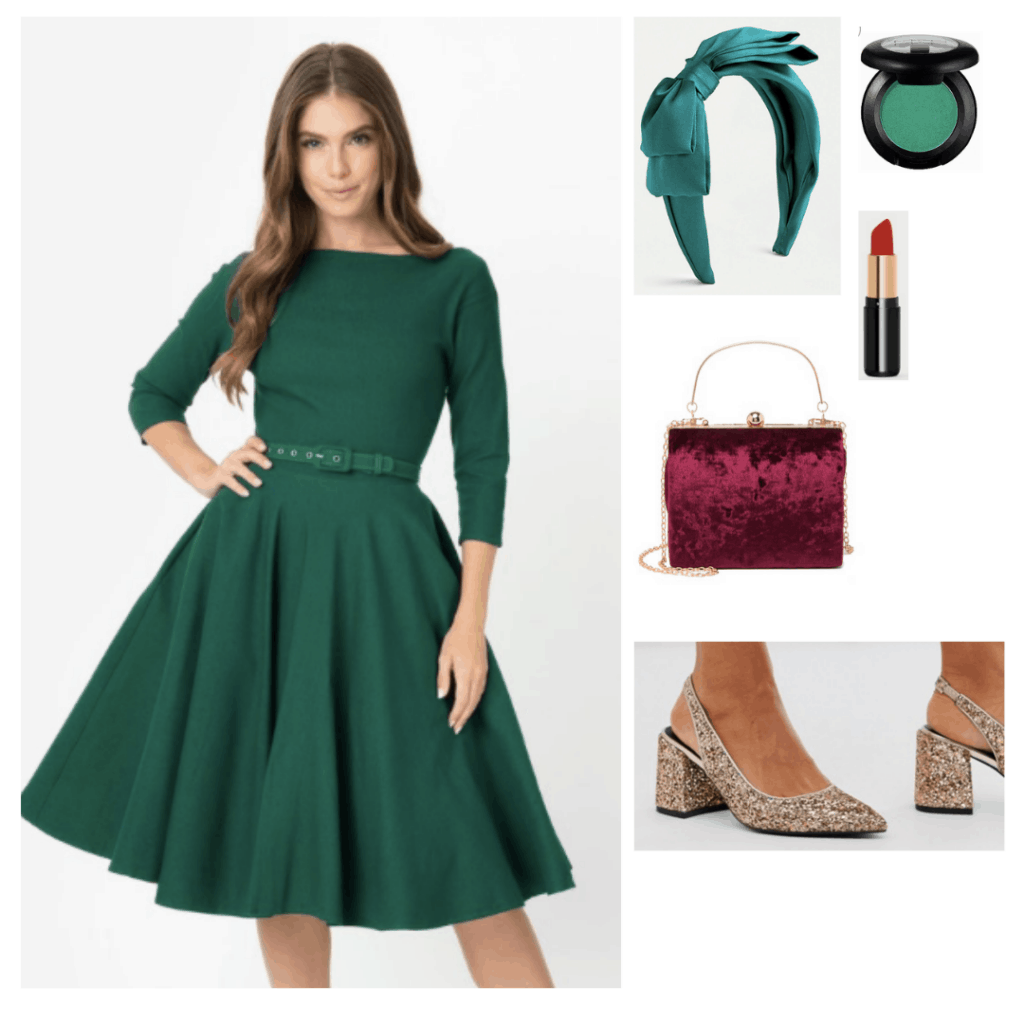 Products: Dress – Unique Vintage, Shoes – ASOS, Purse – Nordstrom Rack, Headband – J.Crew, Eyeshadow – Ulta, Lipstick – H&M
What Did You Think?
Which look was your favorite? Is the Grinch a part of your Christmas holiday traditions? Tell us down below in the comments, as well as what you will be wearing this Christmas.