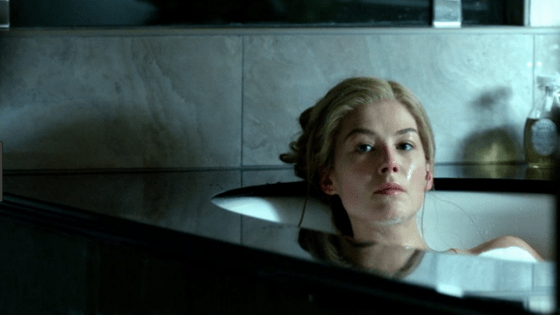 In the film Gone Girl, Nick Dunne comes home one afternoon to find that his wife, Amy Dunne, has gone missing. Or has she?…
Today, we will take a look into the style of one of the most notorious villains in recent film history. Amy Dunne is a psychopath who is willing to do anything to get back at her husband. No specific spoilers here, but suffice to say she commits terrible acts in the name of revenge.
Overall, Amy is the baddest girl we have covered thus far in our Bad Girl Inspiration column.
Amy Dunne's style is quite minimalistic. She might be described as the city girl stuck in a small town. In this way, her style is much more clean and put together than the rest of the characters in the film. She often wears tops with jeans, and occasional well tailored dresses. One of her most iconic looks in the film is her plain white silk nightgown, that she wears in one of the most shocking scenes.
You don't want to take inspiration from Amy's actions, but her style is fair game. With this in mind, we have created three looks that will make you look like a sleek, chic, "cool girl."
Amy Dune Outfit #1: The Cool Girl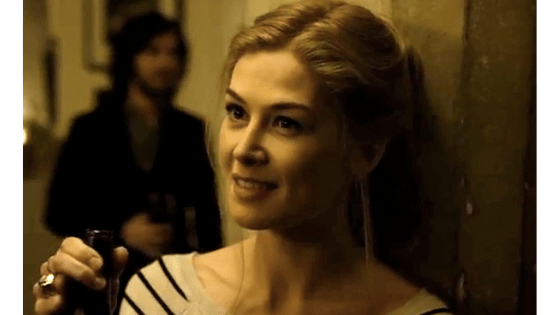 When Nick first meets Amy at a party, she appears to him as, in her words, the ultimate "cool girl." She's laid back, but also very chic. It is her first look that really draws us into the mystery of who Amy really is.
In this scene of the movie, Amy wears a tight black and white stripe sweater with classic blue jeans. Her hair is pulled up, yet loose around the sides, to show she's a lady, but can be wild when she wants.
It is simple to get this look, as it's comprised of classic pieces everyone owns. Just grab a classic striped top and jeans combination, and you are almost there. If you want to jazz up the look, go for a pair of high heeled boots and a gorgeous trench coat.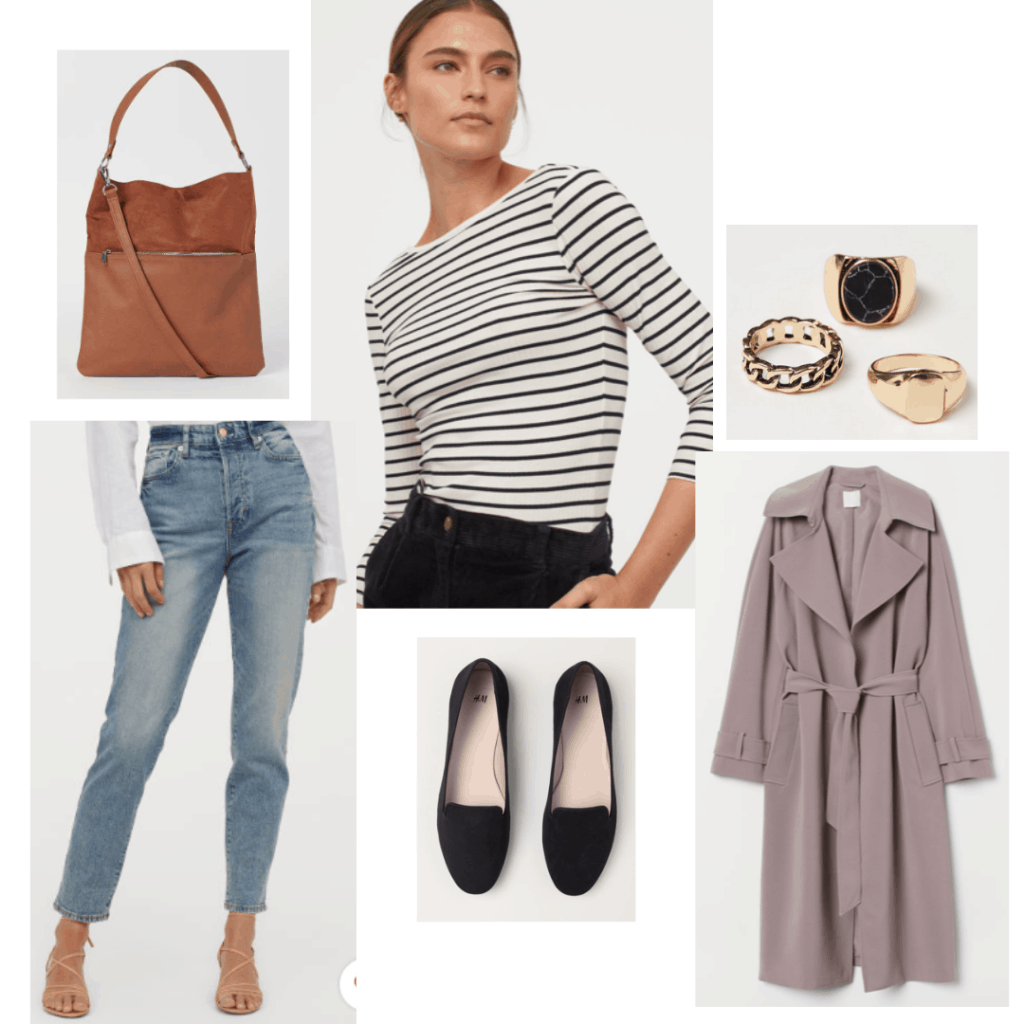 Products: Top – H&M, Jeans – H&M, Shoes – H&M, Trench Coat – H&M, Bag – H&M, Rings – H&M
Amy Dunne Outfit #2: Amazing Amy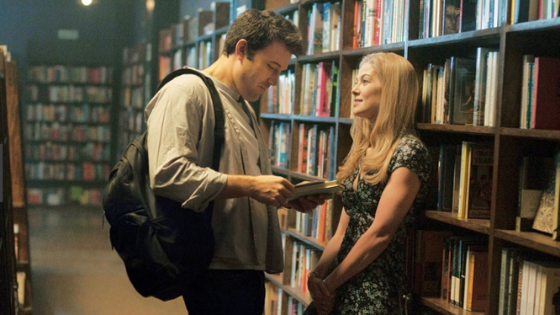 At the beginning of Nick and Amy's relationship — before everything goes terribly wrong — Amy wears clothes that you might call sexy and romantic. She's like a the mix of a high-society It girl mixed with a princess in a fairy tale.
In one of the flashback scenes of the film, Amy is seen wearing a tight fitting floral dress for one of her and Nick's anniversaries. This look alludes to both the sweet girl she pretends to be, and the femme fatale she is underneath.
To get this look, find a dress that is sexy in the silhouette, yet feminine in the pattern or color. This blue one fits the bill. For accessories, keep it simple with just a pain pair of pumps and dainty jewelry.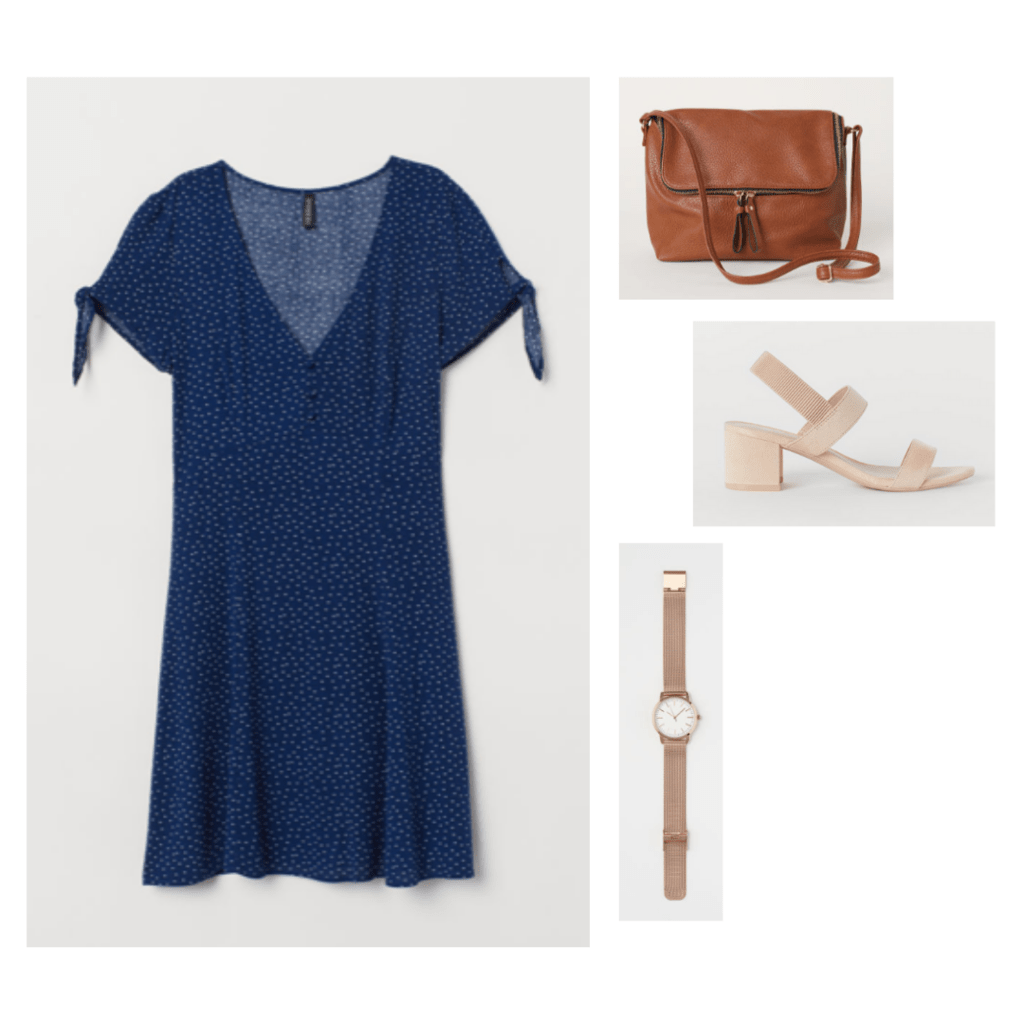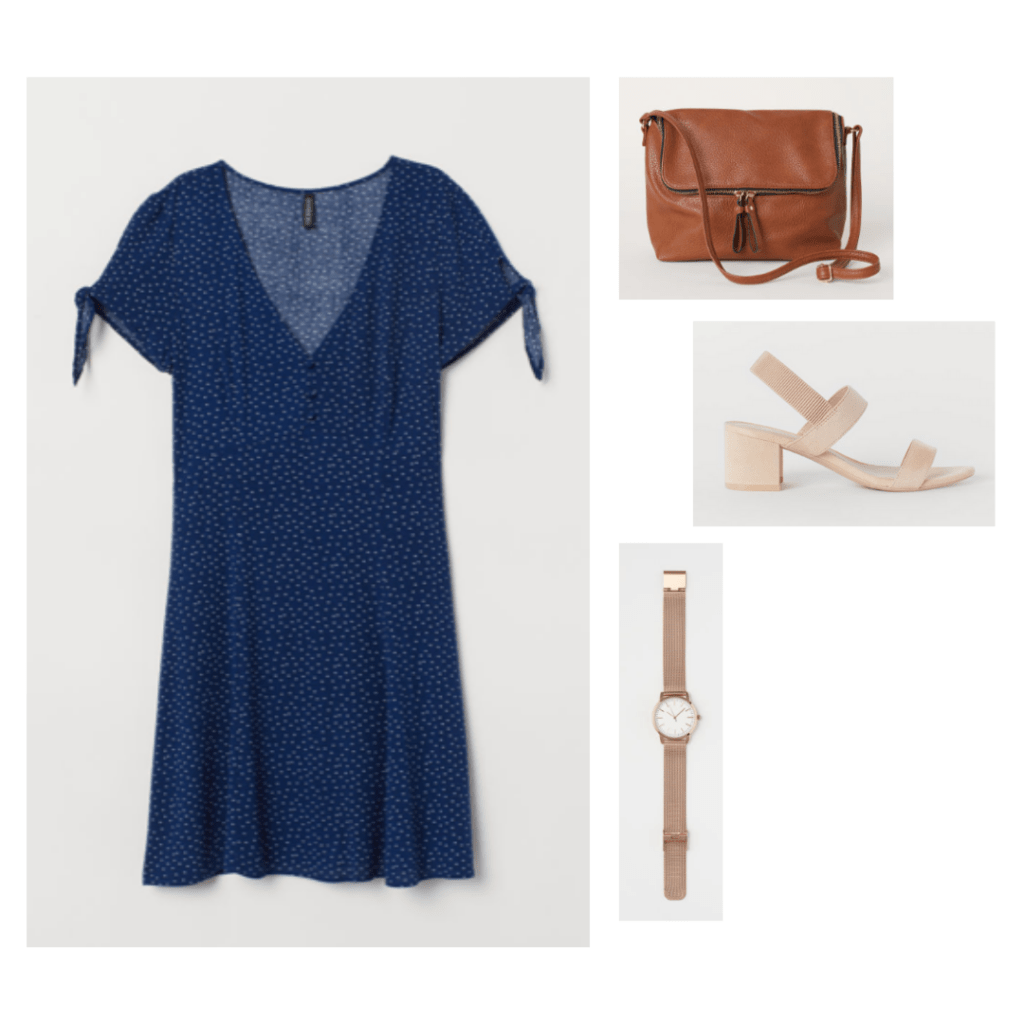 Products: Dress – H&M, Bag – H&M, Shoes – H&M, Watch – H&M
Amy Dunne Outfit #3: The Femme Fatale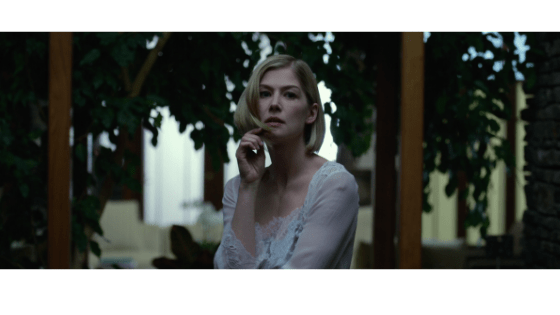 Amy Dunne's most iconic look of the film is the lace white camisole nightgown she wears when she finally becomes a full-on psychopath. (Again, I'm not going to spoil everything — watch the film if you haven't!)
This look is simple to put together, as all you need is a short white dress and white accessories. If you already know what she does while in this nightgown, throw in a few red accents, such as a red pair of heels, to make the look even more accurate to Amy's femme fatale style.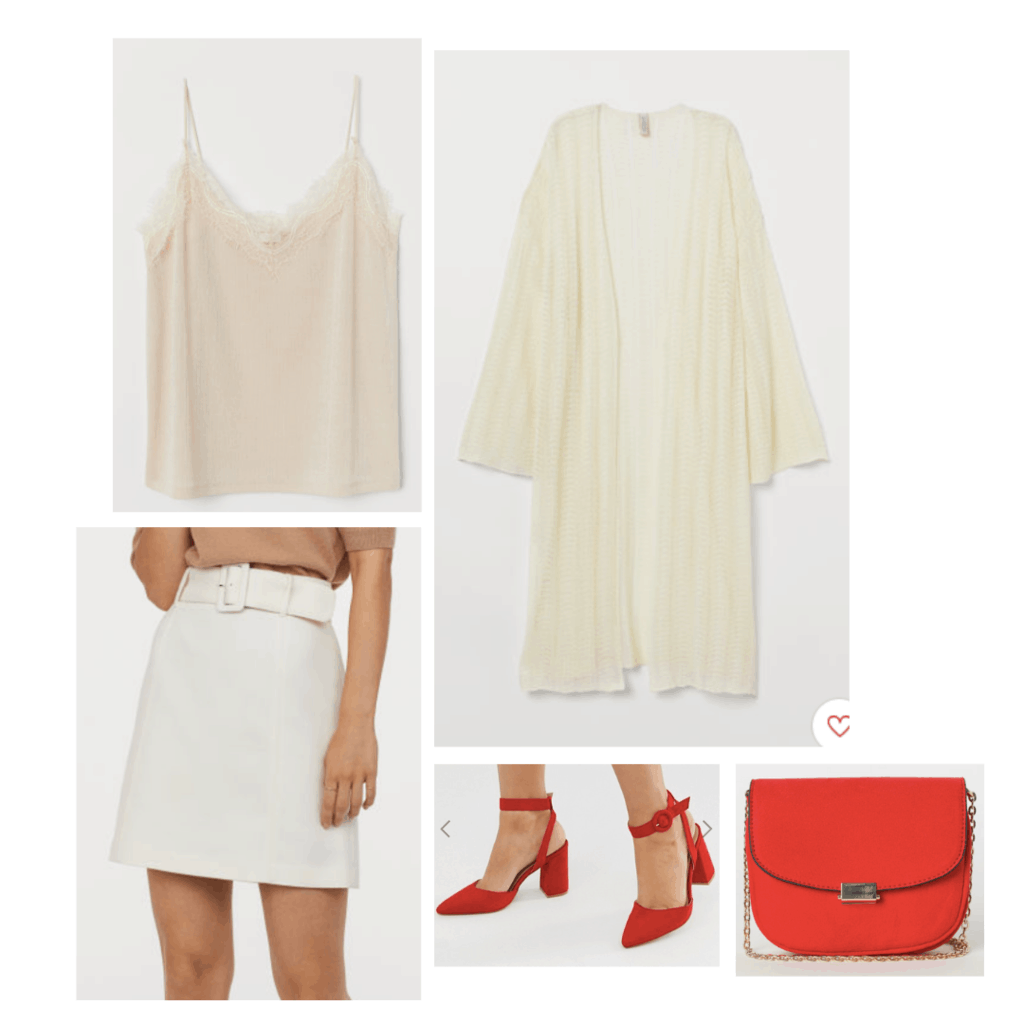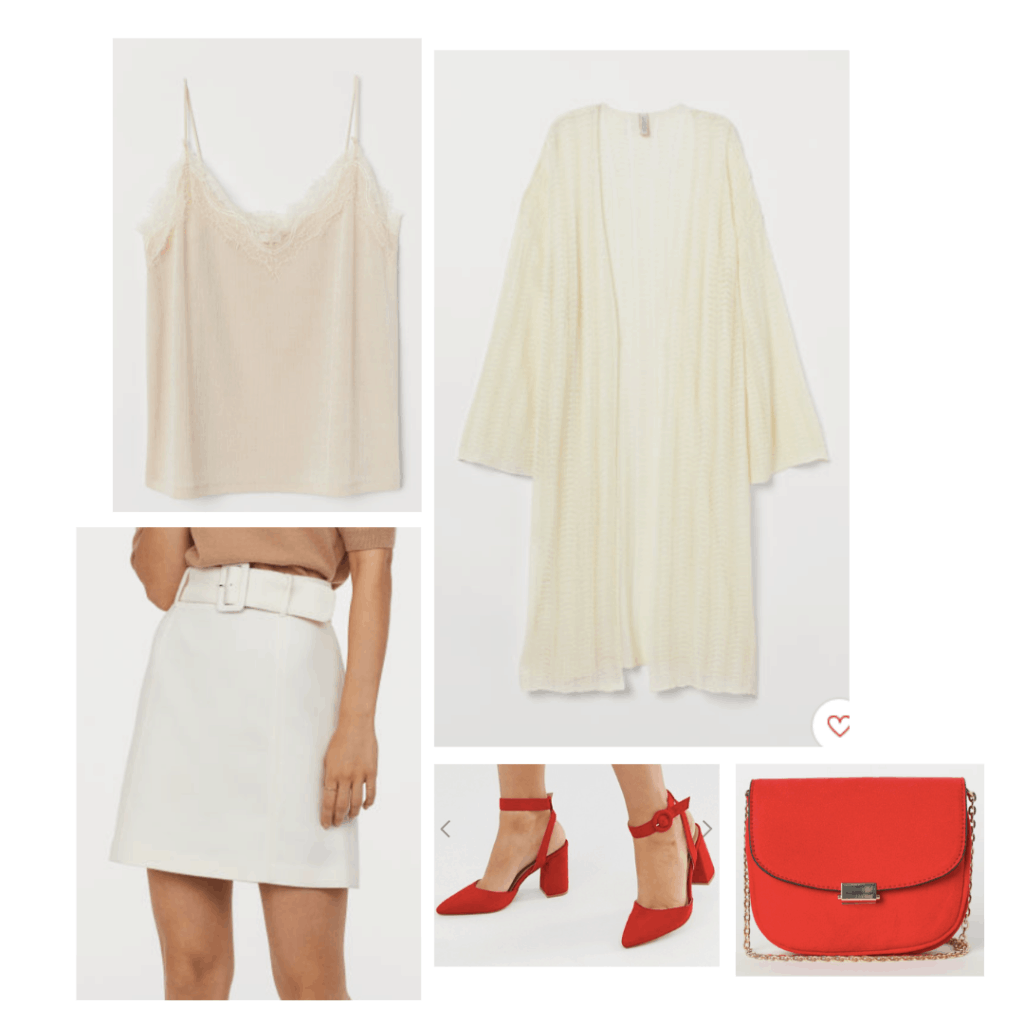 Products: Top – H&M, Skirt – H&M, Shoes – ASOS, Cardigan – H&M, Bag – H&M
What do you think of Amy Dunne's style from Gone Girl?
Were you drawn in by her minimalistic, femme fatale look? We certainly were. Would you try something similar yourself? We hope that with these looks, you can look just as mysterious and cool as Mrs. Dunne.