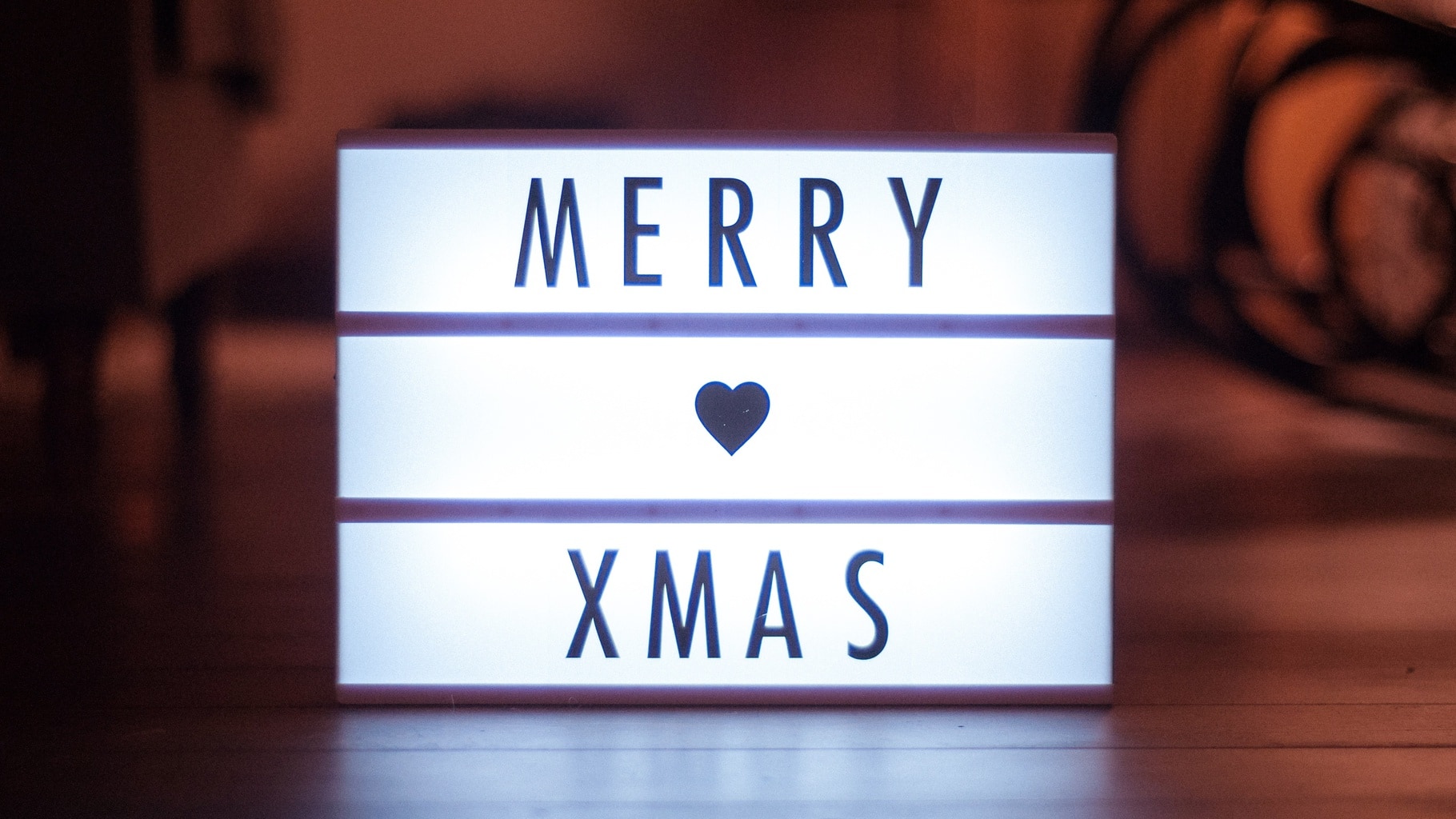 As finals come to a close, students everywhere are heading back home and celebrate the holidays with their loved ones. And my favorite way to celebrate the season? Endless holiday movies. As in shamelessly binge-watching them every night.
I decided to spend my break in Florida, which has been wonderfully sunny and warm. As in the polar opposite of the Christmas weather I am used to. In order to get into the Christmas spirit, I've had to improvise. That's why I have been rewatching all the classics: Elf, It's a Wonderful Life, A Christmas Story; the list never ends.
Perhaps even better than watching these movies is getting fashion inspiration from all those Christmas movie costumes. To get all of you into the Christmas spirit, I've compiled a list of my favorite holiday movies and three outfits inspired by them:
Elf (2003)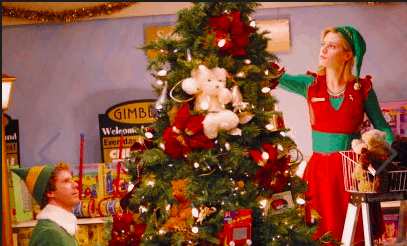 Elf is quite possibly the best Christmas movie of all time (up for debate? sound off in the comments). Plus, the many scenes of New York during Christmas time are to die for.
I absolutely adore Jovie (played by Zooey Deschanel…it took me literally forever to recognize her!) and the elf costume she wears while working in Gimbel's Department Store. Take some inspiration from Jovie's costume and brighten up an outfit for your next Christmas party!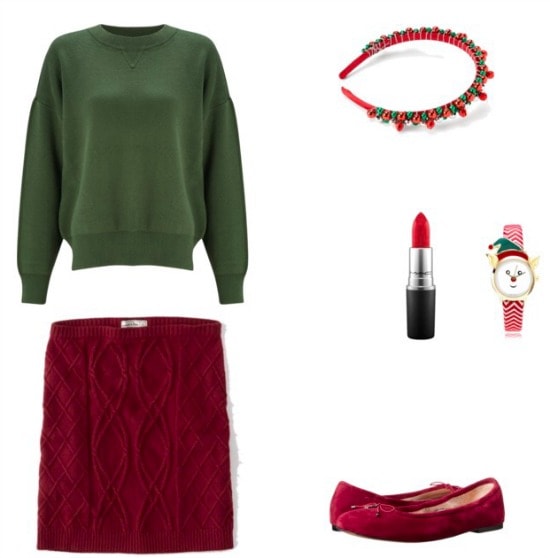 Products: Sweater – John Lewis / Skirt – Abercrombie & Fitch / Headband – Kohl's / Lipstick – MAC / Watch – Overstock / Shoes – Zappos
How the Grinch Stole Christmas (2000)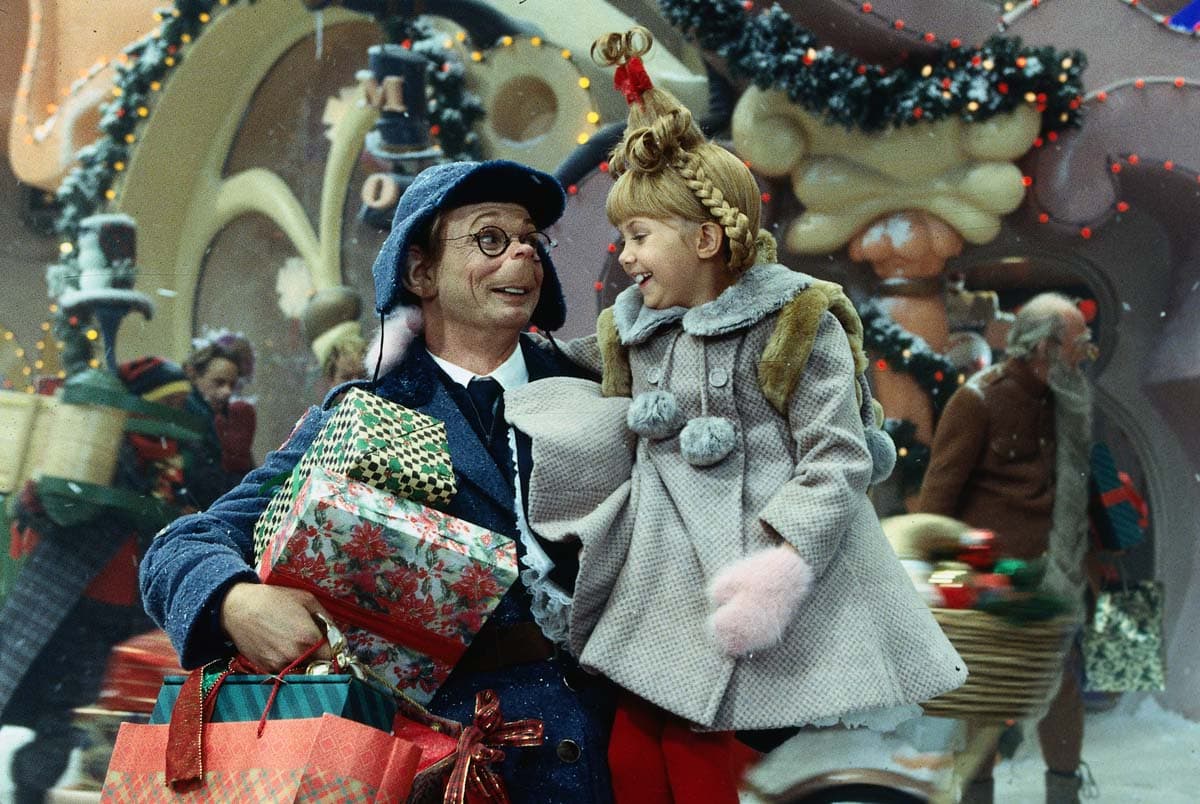 Whether you love the original How the Grinch Stole Christmas or the live-action version, there is no denying how beloved this film is. And in both adaptations, Cindy Lou Who is quite possibly the cutest little girl ever.
Cindy Lou Who's style is adorably cute and festive (just look at that coat!!) and perfect for dropping temperatures. And please, if you can style your hair just like Cindy's, do it and post a picture in the comments!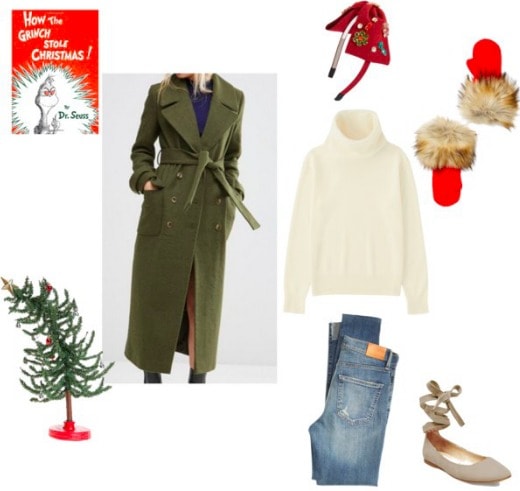 Products: Book – Amazon / Coat – ASOS / Headband – Nordstrom / Turtleneck – Uniqlo / Jeans – Citizens of Humanity / Mittens – Nordstrom Rack / Shoes – Steve Madden
A Charlie Brown Christmas (1965)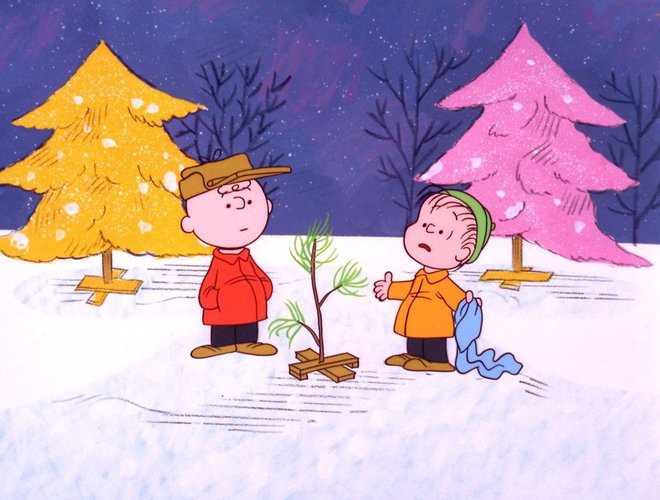 If you are one of the few who hasn't seen A Charlie Brown Christmas, do yourself a favor and watch it ASAP. I absolutely love watching this film with my family because it is so sweet and filled with kindness. This movie was first shown 51 years ago – it and still holds its own today. The characters and emotions within this movie are timeless.
Copy Charlie Brown's iconic Christmas style for your next holiday season outing. (Maybe to buy your very own Charlie Brown Christmas tree – all it needs is a little love!)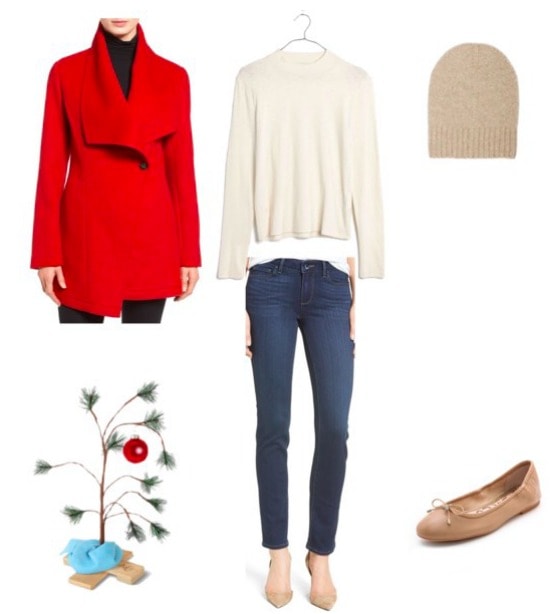 Products: Coat – Nordstrom / Tree – Hammacher Schlemmer / Turtleneck – Madewell / Jeans – Paige / Beanie – Barney's Warehouse / Flats – Sam Edelman
Thoughts?
What is your favorite Christmas movie? How does your family celebrate the holidays? Leave a comment down below!