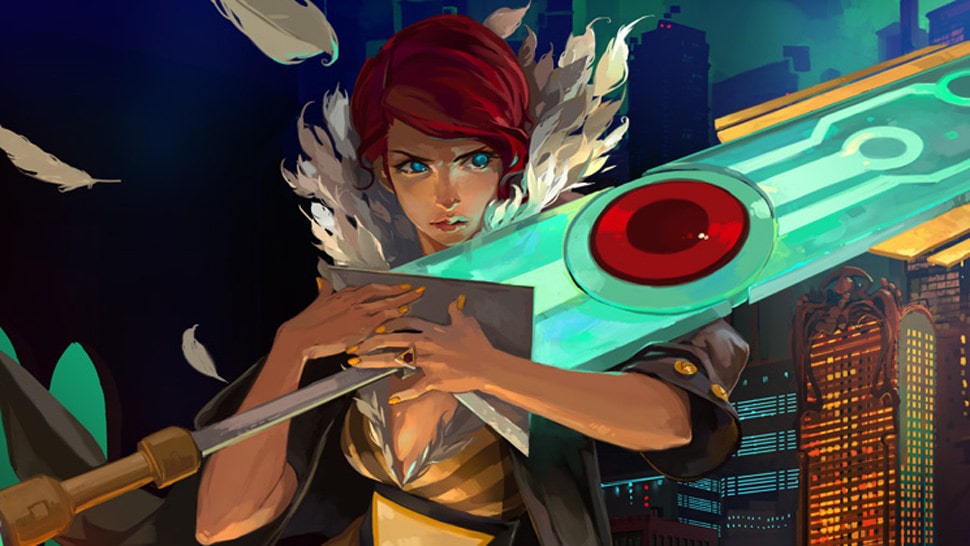 If you love video games or digital art, then you're sure to appreciate the visual elements of the game, Transistor.
The clever action-RPG (role playing game) was released in 2014 by Supergiant games and takes place in a sci-fi dystopia. The game was well received by critics and gamers, and the artwork has been highly praised. It's a truly beautiful game, and the setting and character design never fail to impress. It's definitely worth checking out, even if you're not a big gamer.
With such pleasing artwork, it was easy to draw fashion inspiration from the game. The colors are vivid and the details are elaborate, yet pretty. The style reminds me of Klimt's work. Today, I've created three outfits inspired by the game's main characters. Read on to check them out!
Red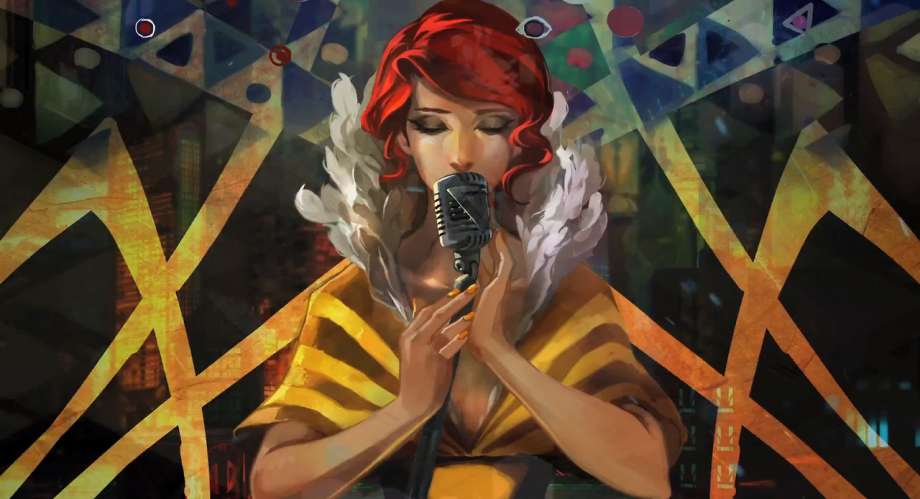 Red is the heroine of this game. She's a famous singer in the futuristic society the game takes place in, but at the start of the game her voice is stolen. Her hair is a fiery red, and throughout the game she wears a billowy golden dress.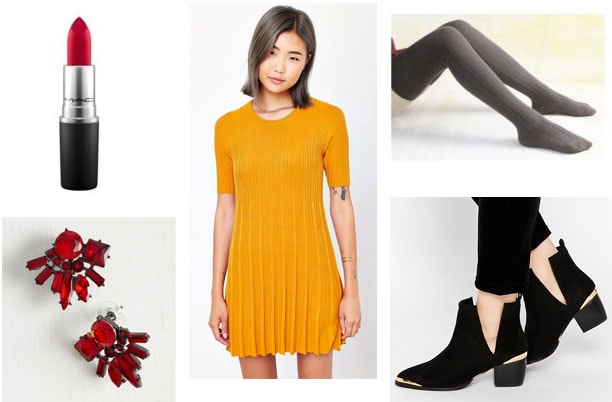 Products: Lipstick, Earrings, Dress, Socks, Boots
Pair a comfy yellow dress with knee-high socks and black boots with gold detail. To mimic Red's hair, wear ruby statement earrings and a bold red lip.
The Process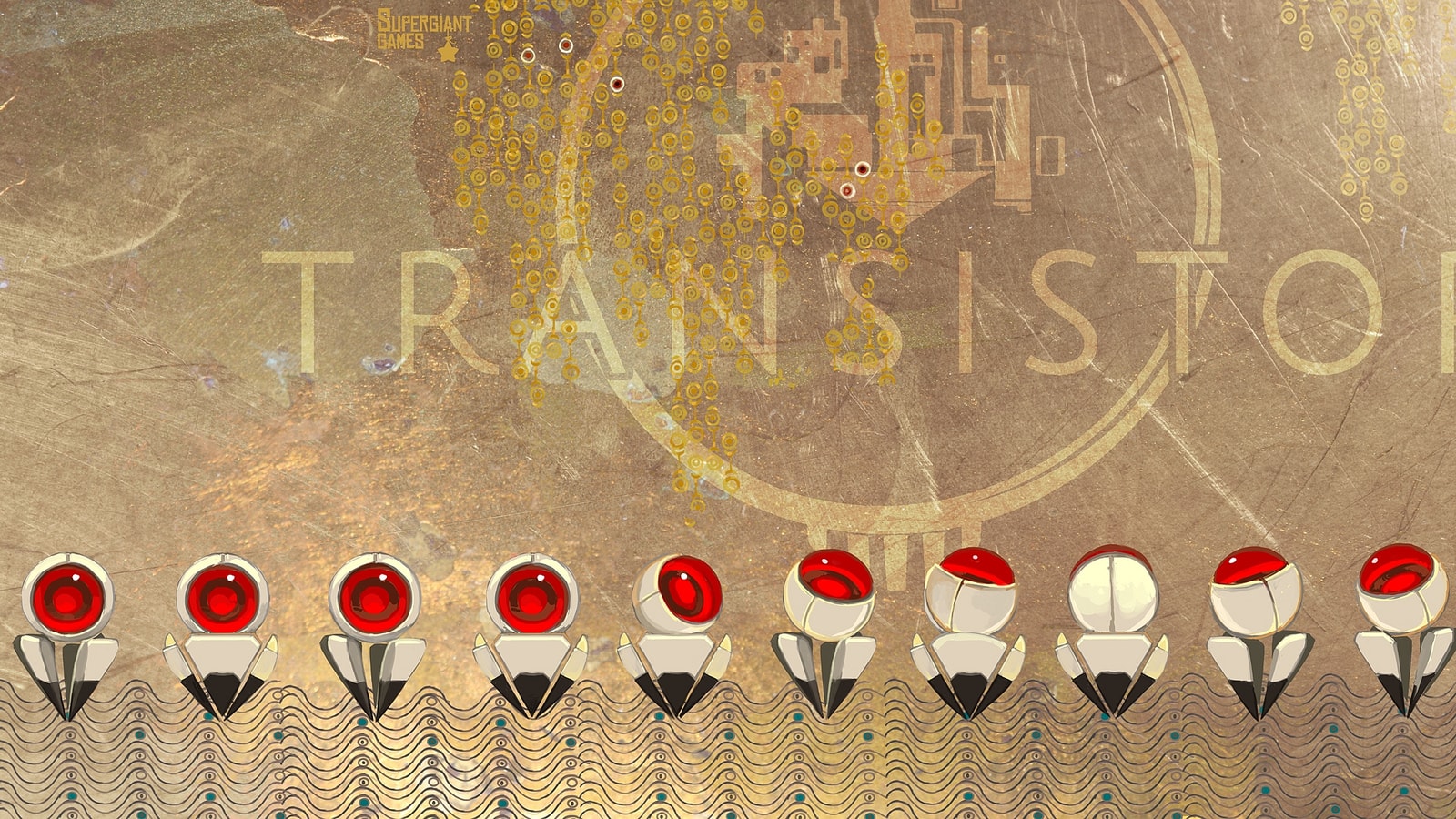 The Process are robots that are controlled by an evil group, the Camerata. They're the main enemies that Red battles throughout the game. The Process come in various sleek designs, and are always red, black, and white.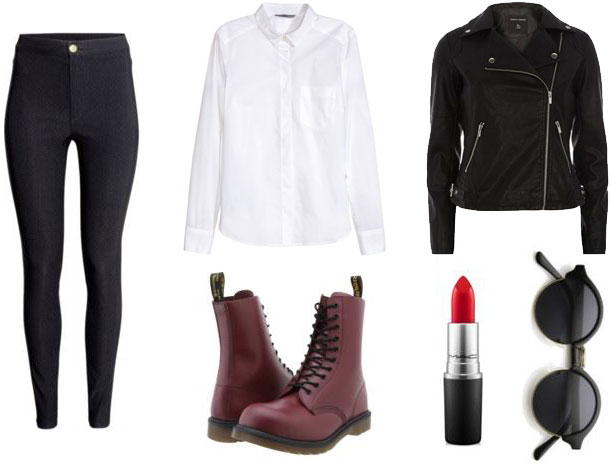 Products: Pants, Top, Jacket, Boots, Lipstick, Sunglasses
Create a sleek silhouette with skinny jeans and a structured top. Wear a leather motorcycle jacket and red lace-up boots to add a bit of edge. Top it all off with black sunnies and red lipstick.
Transistor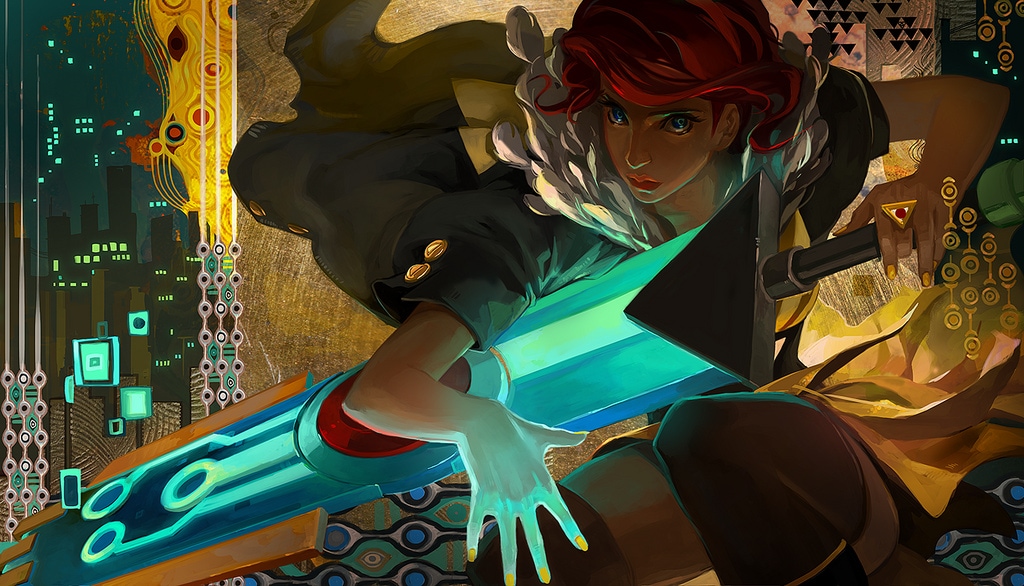 Red's companion throughout the game is her USB-like sword, the Transistor. A soul of a man is trapped inside the Transistor, and as a sword he helps Red throughout the game, giving motivation and advice. The Transistor is a beautifully designed weapon with a distinct glowing turquoise hue and red and gold details.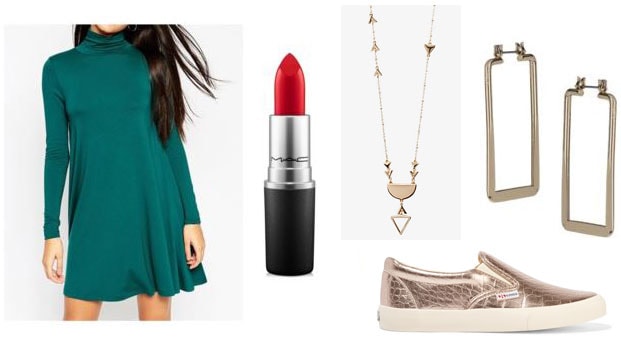 Products: Dress, Lipstick, Necklace, Earrings, Shoes
Capture the Transistor's color with a teal turtleneck dress. Pair with gold accessories and shoes, then finish off with a bright red lip.
Your thoughts?
What do you think? Do you like the artwork from Transistor? Will you try a look inspired by the game? Comment below! We'd love to hear from you!