This week's Fashion Inspired by Art post features a painting created by a one of the founders of Impressionism, Edgar Degas. Read on to learn more about "Swaying Dancer" and to see three outfits inspired by this work of art.
About Edgar Degas' "Swaying Dancer"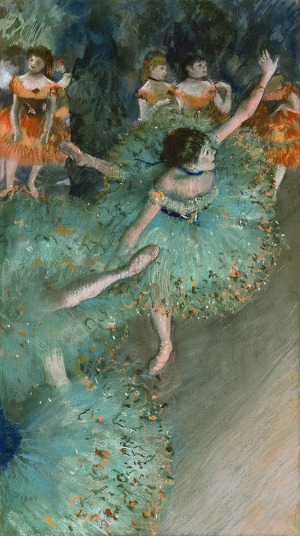 Edgar Degas' "Swaying Dancer (Dancer in Green)" (1877-1879) via Wikimedia Commons | Click image to enlarge.
I had The Nutcracker on my mind this week, and when it comes to paintings featuring ballet dancers, Edgar Degas (1834-1917) is the go-to artist. The French Impressionist preferred to be known as a "realist," as he painted mostly scenes of everyday life, exploring and studying human movement and posture, rather than the landscapes his contemporaries are known for.
Despite a traditional art education, Degas moved away from the traditional Salon and instead founded the Société Anonyme des Artistes with Monet and other painters. Degas chose to paint ballet dancers, since during this time, they were not the esteemed performers they were in years past, but instead known as "little rats." He preferred the scenes of practice – the blood, sweat, and tears that came before a performance, as well as the sore muscles and battered feet, which some critics argue is misogynistic.
Typical to Degas' aesthetic, "Swaying Dancer" features a bit of an awkward pose and heavy depth, which gives the painting a dynamic feel. By drawing influences from photography and Japanese prints, Degas was able to capture the organized chaos of the backstage through cropping and an off-center composition.
Outfits Inspired by Edgar Degas' "Swaying Dancer"
Working Girls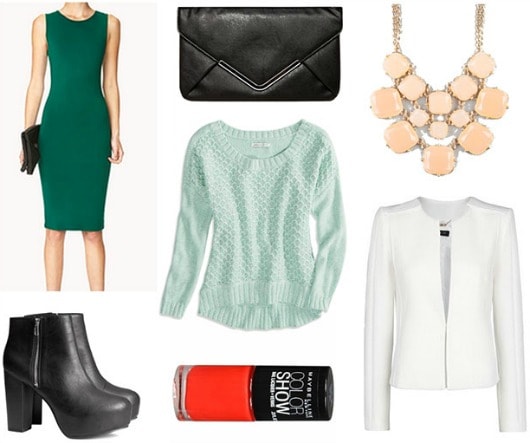 Dress, Clutch, Necklace, Heels, Sweater, Nail Polish, Jacket
The hard work and dedication of the ballerinas in "Swaying Dancer" can be translated into a polished outfit that packs a punch. A knit sweater worn over a midi-length sheath dress makes for an effortlessly chic look. For nighttime, switch out the sweater for a sharp white blazer. Platform boots lengthen the legs, giving you dancer-esque limbs. Add a statement necklace, paint your nails a bright shade, and you're ready to go!
Tiny Dancer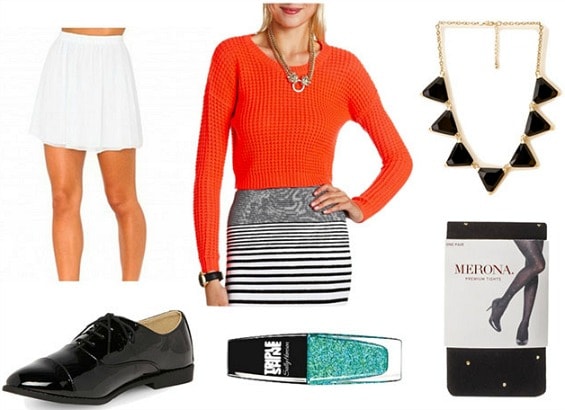 Skirt, Sweater, Necklace, Oxfords, Nail Polish, Tights
For most of us, a full tutu is a bit too much for daily wear, but a tulle skirt is much more manageable. A cropped sweater offers a trim and sleek silhouette, as well as a respite from the typical baggy, oversized winter wear. Smart patent oxfords go perfectly with a glossy black necklace. Complete this ensemble with glittery nails and embellished tights.
The Green Fairy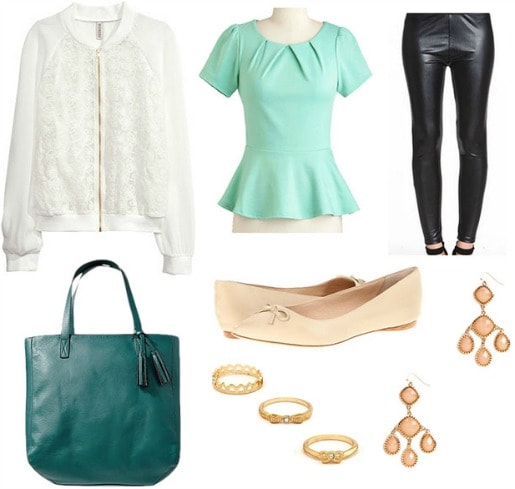 Jacket, Top, Leggings, Bag, Flats, Rings, Earrings
Upgrade the off-duty dancer look by adding in luxe materials, like pleather leggings and a lacy bomber jacket instead of their cotton jersey counterparts. The ruffle on a peplum top mimics the dancer's tutu, while ballet flats keep on with the theme. Finish the outfit with elegant jewelry and a leather tote to carry all your essentials.
What do you think?
Do you like Degas' work? Which of his paintings do you like the most? What do you think about the inspired outfits? Which one is your favorite? Let me know in the comments below, I'd love to hear your opinions!