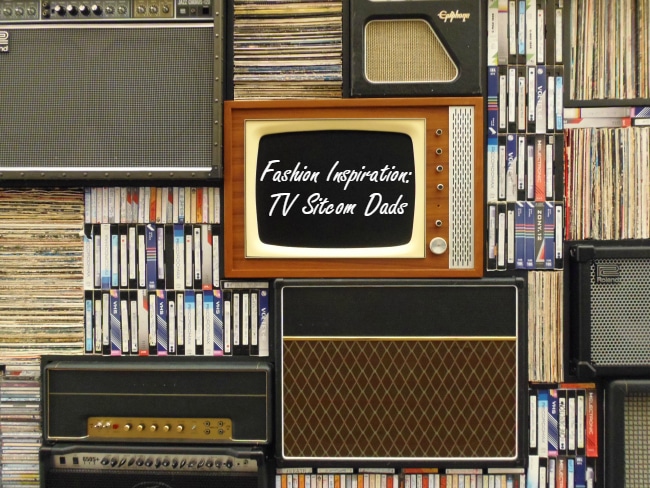 We love gleaning fashion inspiration from all sorts of places here at CF, so now that Father's Day has rolled around, I wanted to create a few looks inspired by three of my favorite TV dads.
While these father figures all hail from sitcoms, their styles couldn't be more different. Simply scroll on down to check out stylish, wearable outfits inspired by each of these awesome dads.
1. Dan Conner from Roseanne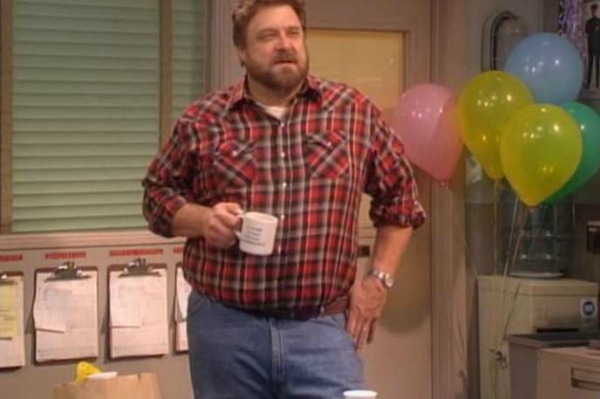 Dan Conner's blue-collar style may not be the first thing you think of when you hear "fashion", but you know what? The man knows how to wear a plaid shirt.
For a laid-back summer ensemble inspired by Roseanne's patriarch, pair a red plaid shirt with rugged, midi-length shorts. As far as footwear goes, opt for these wedge sneakers, which are a trendy version of those high-top sneaks all dads seem to own. Last but not least, accessorize with a wrench-shaped bracelet, which represents Dan's job as a mechanic.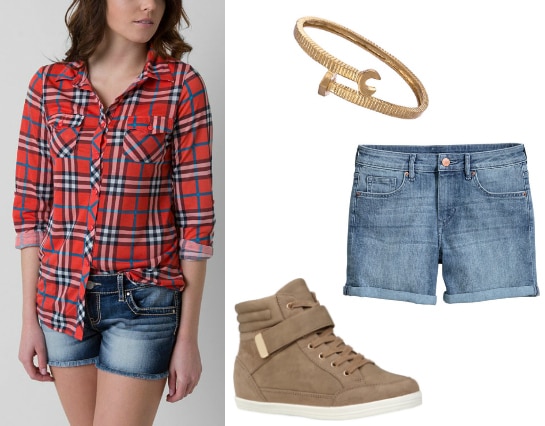 Product Info: Top- Buckle, Shorts- H&M, Shoes- Call It Spring, Bracelet- Max & Chloe
2. Uncle Jesse from Full House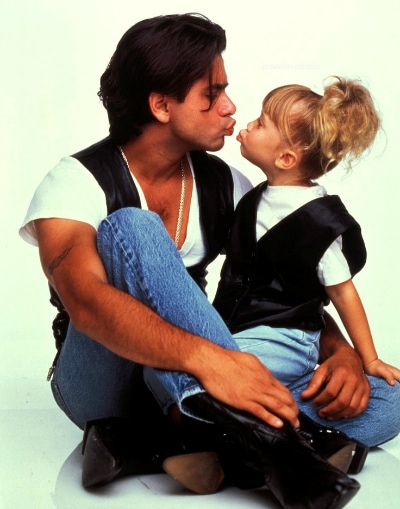 While Full House features three father figures, when it comes to fashion, Uncle Jesse's cool, rocker style wins, hands down.
Channel his look by wearing a classic v-neck tee and high-waisted, light-wash jeans. Grab a pair of trendy cut-out booties, then add some bling with an edgy layered necklace. Slip on a cropped moto jacket and you'll be ready to head to a show at The Smash Club.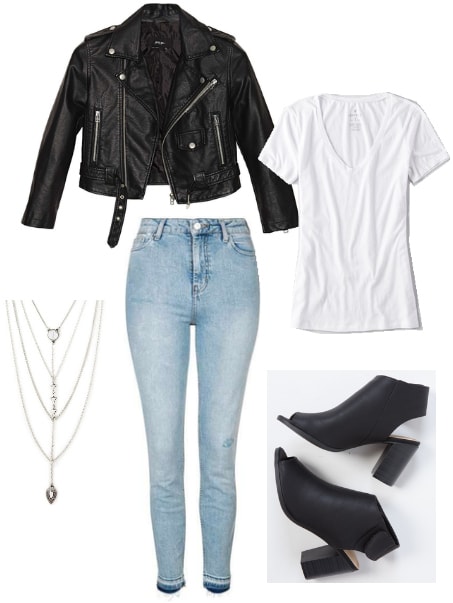 Product Info: Jacket- Nasty Gal, Top- American Eagle Outfitters, Jeans- Topshop, Shoes- 2020AVE, Necklace- Forever 21
3. Cam Tucker from Modern Family
Modern Family's Cam Tucker rocks boldly patterned button-ups with ease, so copy his look for yourself in the fun yet polished combo of a paisley shirtdress and powder blue heeled loafers.
Apply a red-toned blush to your cheeks as a (much more subtle) nod to the makeup worn by Cam's alter ego, Fizbo the Clown. Finally, pay homage to Cam's husband, Mitchell, with a wristwatch that's just as practical as he is.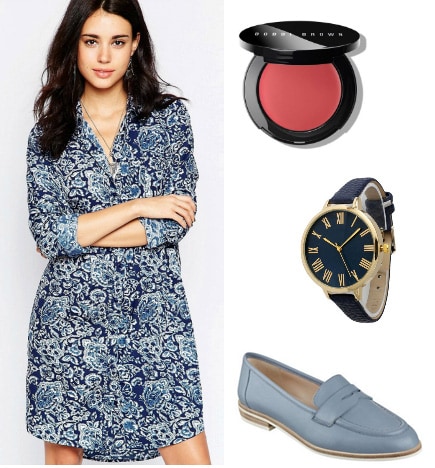 Product Info: Dress- ASOS, Blush- Bobbi Brown, Watch- JCPenney, Shoes- Nine West
What do you think?
Which TV dad has your favorite style? Would you wear any of these outfits? Which one do you like the most? Do you want to see more posts like this? Leave a comment below and tell us your thoughts.