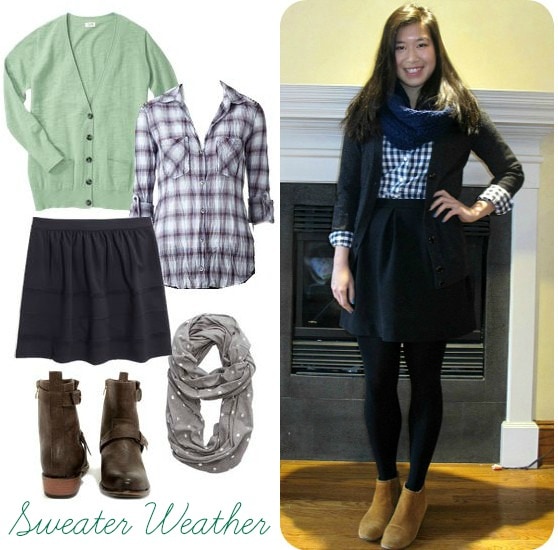 Video Screenshot
One of my favorite songs for fall is by up-and-coming band The Neighbourhood. I had their single "Sweater Weather" on repeat even before I could dig out my favorite cardi from the back of my closet!
This tune has a different sound than most of the club-ready hits to make the Top 40 charts, but, nonetheless, I'm obsessed. This LA-based band has found all the right ways to give their music an edge. Not to mention, what other song could more aptly describe my love for fall?
Catch the band in action in the video to accompany the tune below:
The Neighbourhood - Sweater Weather (Official Video)
I'm absolutely lovin' the retro-hipster aesthetic from the video and the black and white gives it the perfect edgy appeal. You, too, can rock a slightly edgy sweater weatherlook appropriate for the arrival of cooler temperatures. Below, I've created two different looks inspired by The Neighbourhood's song and video for "Sweater Weather." Scroll down to see them both:
Let's Have An Adventure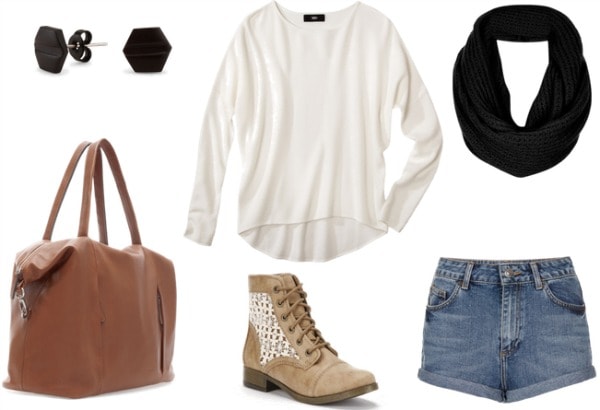 Top, Shorts, Shoes, Bag, Scarf, Earrings
Be ready for any fall adventure with this cute and comfy look. Wear a sweater (of course) with a pair of vintage-inspired denim shorts. Slip on a pair of sleek ankle booties for a fancy twist, and grab an oversized bowler bag to store away the day's necessities. Complete the ensemble with a chunky knit scarf and edgy stud earrings.
In California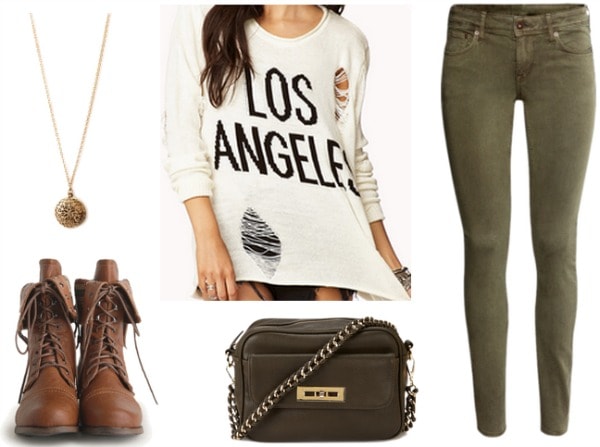 Top, Jeans, Shoes, Bag, Necklace
Make a California-cool statement when you step out in this cute getup! Wear a destroyed graphic sweater with army-green jeans for an on-trend vibe. Pair with lace-up ankle booties and a faux-leather crossbody for a bit of functionality. Finish the look off with a vintage-look locket necklace and you'll be ready to brave the colder temperatures.
What do you think?
Are you a fan of "Sweater Weather"? Would you wear any of the looks above? Which outfit is your favorite? Would you like to see more posts like this in the future? Let me know in a comment below!