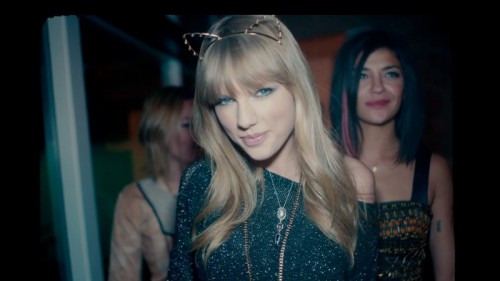 She may be 23 now, but Taylor Swift's latest single (and video), "22", shows us that we can live like we're 22, even if it's just for the night. From having breakfast at midnight to dressing up like hipsters, this super fun and totally catchy song has plenty of suggestions for ways to let loose. I've had it on repeat for about the past week and it is by far one of my favorites off of Red.
She recently just released a super fun video for the song, featuring a group of her friends "dancing like they're 22" in different locations. If you haven't seen it, catch it below!
While you may or may not be 22, you can steal Taylor's hipster style from the video with a few key pieces. Below, I've created a series of outfits inspired by the video for "22." Scroll down to see them all!
Fall in Love with Strangers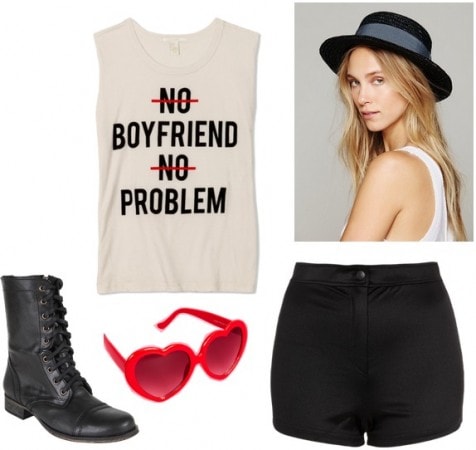 Top, Shorts, Shoes, Hat, Sunglasses
If you're in the mood to make fun of your exes like Ms. Swift, try wearing a graphic muscle tee with high-waisted shorts and combat boots. Wear flirty heart sunglasses for a girly twist, and finish the look off with a pair of edgy combat boots.
It's Miserable and Magical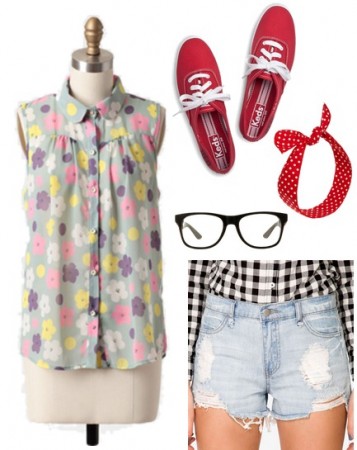 Top, Shorts, Shoes, Glasses, Headband
This vintage-inspired outfit will hit all the right notes for a night out with the girls! Wear a feminine floral blouse tucked into destroyed-look denim shorts for a well-balanced mix of edgy and girly. Try out a polka dot headband for a retro flair, and add bright red sneakers to pay tribute to Swift's signature color. Classic hipster glasses add the perfect finishing touch to this eclectic getup.
You Look Like Bad News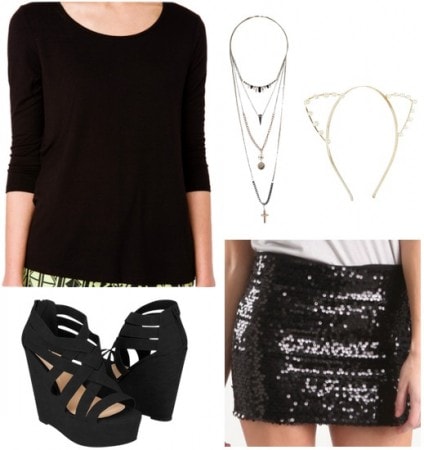 Top, Skirt, Shoes, Necklace, Headband
If it feels like one of those nights that you won't be sleeping, you might as well go out in style! Steal Taylor's fierce cat-inspired getup with a few key pieces. Start by layering a chiffon blouse over a black sequin skirt. Wear with platform sandals and long, layered necklaces, and finish with a pearl-accented cat ear headband, similar to the one Taylor wears in the video.
What do you think?
Are you a fan of Taylor's new style? Are you inspired by music videos? Would you wear any of the outfits above? Which look is your favorite? Would you like to see more posts like these in the future? Let me know in a comment below!