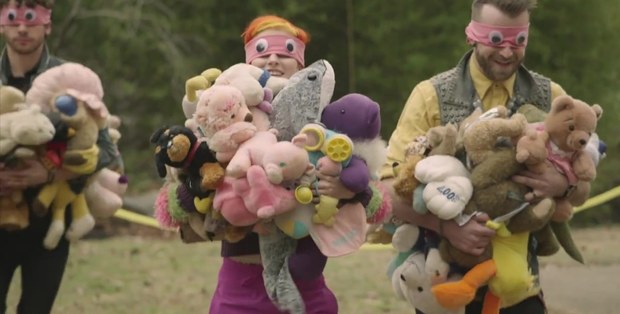 Photo Credit: Screenshot
By now you've probably heard Paramore's latest single "Ain't it Fun" playing on the radio. This infectious song from their self-titled album shows off the band's musical diversity with elements of pop-rock, funk, and even soul (with a little help from a gospel choir). With its danceable beat and melody that you just can't help but sing at the top of your lungs, it's no wonder this song has been so hot this summer.
If you think the song itself is fun, the music video is just as enjoyable. In it, the band attempts to break the most world records ever in a music video! If you haven't seen it yet, check it out below:
Paramore: Ain't It Fun [OFFICIAL VIDEO]
The contrast of the somewhat harsh lyrics and the upbeat music, along with the wacky music video and Hayley Williams' quirky style choices gave me a lot to work with in terms of fashion inspiration. Below, I've created three outfits inspired by the song and music video for "Ain't It Fun." Scroll down to see them!
In the Real World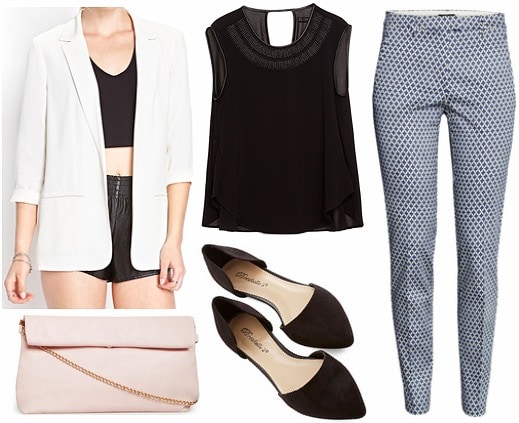 Product Information: Blazer, Top, Pants, Shoes, Clutch
When it's time to grow up and live in the 'real world,' one thing you need to do is polish up your wardrobe. So, I've put together a cute look that's suitable for a setting where you need to look more professional.
A blazer adds a sophisticated touch to any outfit, and when paired with these fun printed slacks, you'll look a modern and chic! This black top with an embellished collar and pointed flats are neutral yet eye-catching pieces, and you can carry all of your important things in a large dusty pink clutch bag.
Living in a Bubble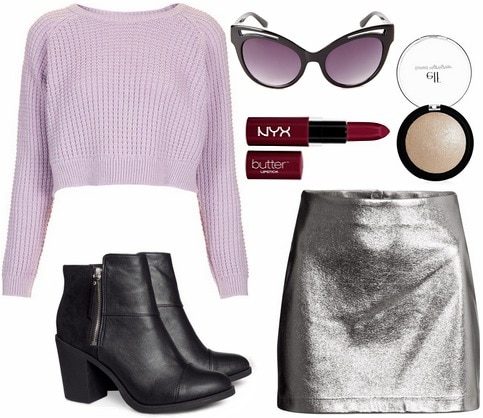 Product Information: Skirt, Sweater, Boots, Sunglasses, Lipstick, Highlighter
This song is all about breaking out of that bubble you've been living in and realizing that the world doesn't cater to you; but even if you aren't the center of the universe, that doesn't mean that you can't dress like you are! This outfit is flashy and commanding of attention with a shiny metallic skirt and sassy cat-eye sunglasses.
Keep the color combination cool by picking a lavender cropped sweater to go alongside the silver. Black faux leather ankle boots will add some more edge to this eye-catching ensemble. Bring a little shimmer to your skin by applying highlighting powder to the top of your cheekbones, then finish it off with a bold berry lip!
Ain't it Fun?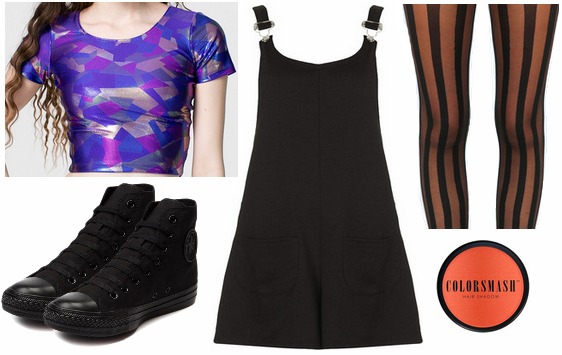 Product Information: Playsuit, Top, Tights, Shoes, Hair Chalk
Even though the line "Ain't it fun?" is sung in a sarcastic tone, the music video is fun to its truest definition. Incorporate some of Hayley's fun style into your look with funky patterned tights and a black playsuit that's quite like one she can be seen wearing in the video.
Wear a crazy top, like this shiny geometric one, along with sleek black Converse (a staple in her wardrobe). If you're feeling extra bold, you could even add some classic Hayley Williams color to your locks with a bright orange hair chalk!
What do you think?
Are you a fan of Paramore? Do you like their latest single? Would you wear any of the outfits above? Which look is your favorite? Would you like to see more posts like this in the future? Let me know in the comments below!