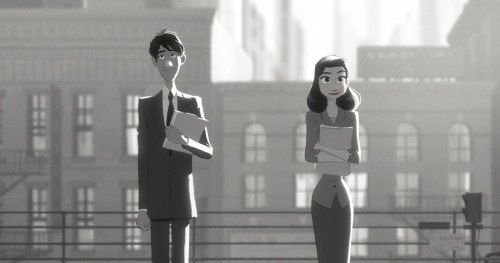 With Valentine's Day quickly approaching, I wanted to feature a romantic source of inspiration this week. So when I saw Disney's newest short, Paperman, I knew it was the perfect choice!
In typical Disney fashion, this silent short follows a blooming love story, this time between two strangers who meet at a train station. With a little bit of magic, these two might just have a chance to find each other in the end! Watch it below:
https://www.youtube.com/watch?v=aTLySbGoMX0
Okay, so Paperman might be totally cheesy, but you can't deny that it's also super adorable! This romantic little short is the perfect inspiration for some sweet, romantic ensembles. Whether you're planning for a date with your significant other or celebrating solo (yay for Galentine's day!), you'll look super cute in these outfits inspired by Paperman. Scroll down to see them!
Handsome Stranger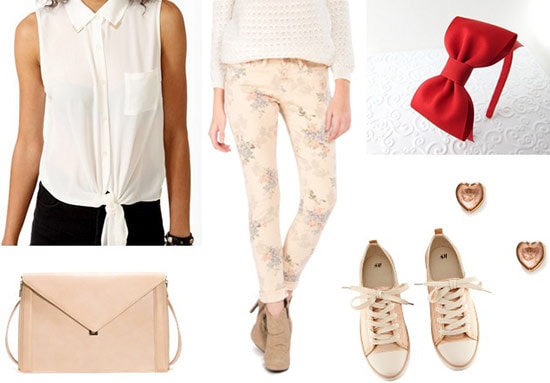 Top, Pants, Shoes, Bag, Headband, Earrings
This look might just grab the attention of that handsome stranger from the train station (or your Calc lecture). For a super sweet and flirty outfit, wear a blouse with a pair of floral jeans and casual sneakers. An envelope-style clutch and heart stud earrings will complement this ultra-feminine aesthetic, perfect for the 14th or any day when you want to look super sweet.
Sealed With A Kiss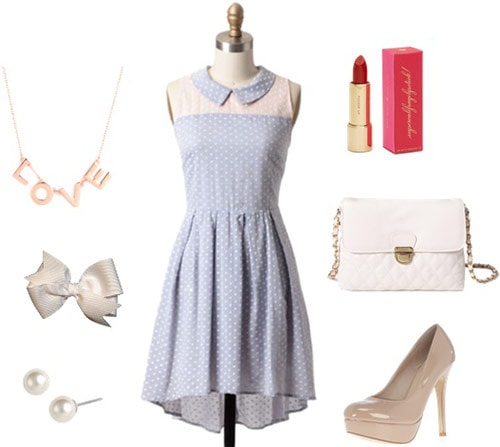 Dress, Shoes, Bag, Necklace, Earrings, Bow, Lipstick
If you're like me, you probably loved the signature red lipstick stain left behind in the short. Grab your favorite shade and pair it with a heart print dress and nude pumps. A quilted bag and pearl earrings help make the look soft and chic, while a hair bow adds a slightly retro, girly touch. Finish the look off with a pendant necklace that spells out "love," the perfect accessory for any hopeless romantic.
What do you think?
Are you a fan of Disney shorts? Would you wear any of the looks above? Which one is your favorite? Would you like to see more posts like these in the future? Let me know in the comments!