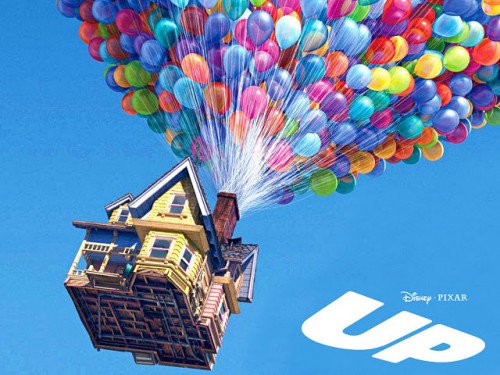 After such a great response to our post on fashion inspired by Ellie from Disney Pixar's Up, I thought it would be fun to do a follow-up post with inspiration from the rest of the Up characters!
Up is one of the newer Disney Pixar collaborations, but nonetheless, a wonderfully charming movie to watch. In case you haven't seen it, the film follows retiree Carl and Wilderness Scout Russell as they set out on an adventure to South America. Through the ups and downs, Carl and Russell make friends – and enemies – along the way.
Whether you're setting out for South America over break or just setting out to class, it's possible to achieve wearable looks inspired by the characters from Up. Scroll down to view the outfits I've put together based on three of the characters!
Carl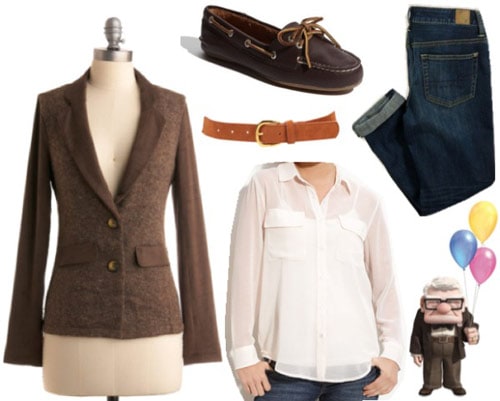 Photo Credit | Blazer, Top, Jeans, Shoes, Belt
Carl is setting out to live his dream of being a great adventurer by traveling to South America… in an unconventional way. Despite his sometimes-cranky disposition, he's an adorable little old man who you can't help but love.
Capture his look by wearing a classic blazer with a simple button-up blouse and boyfriend jeans. Slip on vintage-inspired loafers and add a leather belt to tie off the outfit!
Russell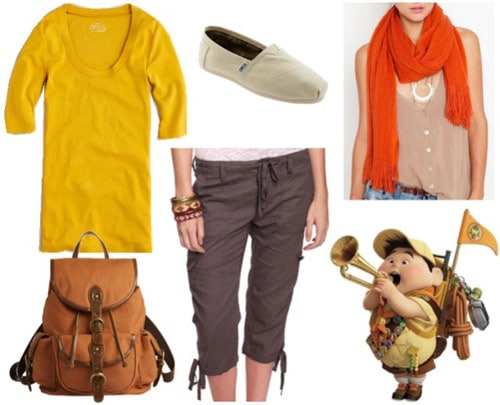 Photo Credit | Top, Bottom, Shoes, Scarf, Backpack
An explorer-in-training, Russell is a Wilderness Scout who tags along on Carl's adventure to South America. Steal his scout uniform look by pairing a bright yellow tee with cargo crop pants. Wear with a cute pair of TOMS and a bright orange scarf. Finish the Russell-inspired getup with a backpack to store your essentials on your own adventures around campus.
Kevin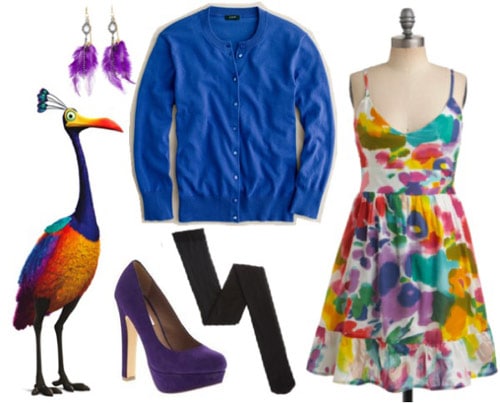 Photo Credit | Dress, Cardigan, Pumps, Tights, Earrings
Kevin is an exotic bird full of personality that Carl and Russell meet along the way on their trip. Snag Kevin's colorful look in this outfit! Wear a multicolor print dress with a jewel tone cardigan and pumps. Add black tights to dress the outfit up a bit, and put in feather earrings inspired by this colorful bird to complete the ensemble.
What do you think?
Would you wear any of the looks above? Which one is your favorite? Would you like to see more posts like this in the future?
Let me know in the comments!