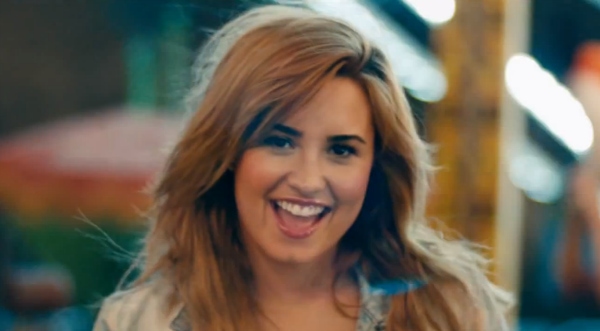 Video Screenshot
Demi Lovato shows off her patriotism with her latest single "Made in the USA." This catchy, upbeat tune is the perfect song to listen to while cherishing the last few moments of summer.
She also released a video to accompany the single that showcases an all-American style. If you haven't seen it yet, catch it below!
Demi Lovato - Made in the USA (Official Video)
Whether or not you're a Demi fan, you can find inspiration in her classic Americana look, and can channel it easily with a few key pieces. Below, I've created two outfits inspired by Demi Lovato's "Made in the USA" song and music video. Scroll down to see both:
Just A Little West Coast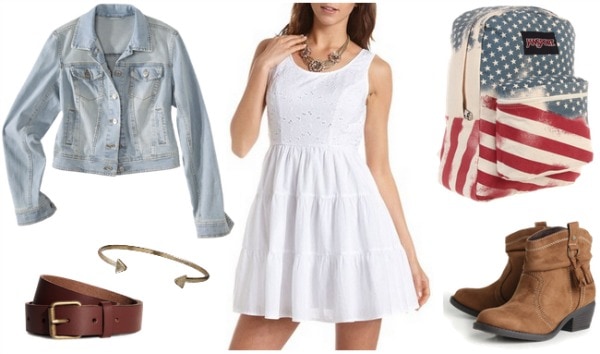 Dress, Jacket, Shoes, Backpack, Belt, Bracelet
Channel Demi's Western aesthetic from the video with this girly getup. Wear a white eyelet dress and denim jacket with a pair of ankle-length cowboy boots. Accent the dress with a brown faux leather belt, and slip on an arrow bangle bracelet for a trendy twist. Complete the look with an American flag-print backpack – the perfect choice for heading off on that last summer adventure or going to class!
You're There Like A Sweater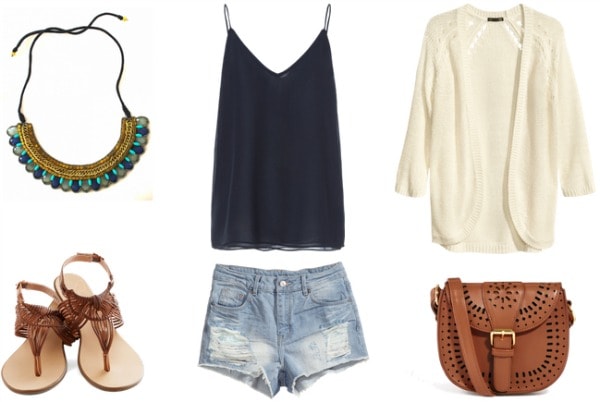 Top, Sweater, Shorts, Sandals, Bag, Necklace
Stay casual but chic in this cute summer-to-fall look. Wear a flowy tank over a pair of distressed shorts. Throw on a sweater for a flirty layered style, and wear with a pair of strappy sandals for a boho twist. Grab a crossbody bag to store the essentials. Complete the ensemble with an eclectic statement necklace.
What do you think?
Are you a fan of Demi Lovato's latest single? Are you inspired by classic American styles? Would you wear any of the looks above? Which one is your favorite? Would you like to see more posts like this one in the future? Let me know in a comment below!