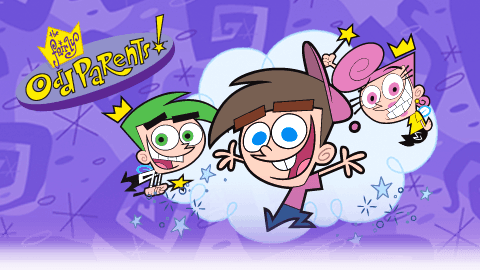 We're back with Sunday Morning Cartoons! Welcome to a trip down nostalgia lane as we draw fashion inspiration from an unlikely source – our favorite old school cartoons.
The Fairly OddParents (2001-present) series was created by Butch Hartman for Nickelodeon and is the network's second longest-running show.
The fantasy cartoon is set in a seemingly average town named Dimmsdale – except, there are fairies running around. Two of them, Cosmo and Wanda, are Timmy Turner's fairy godparents. The series follows Timmy as he makes wishes that usually go awry and tries to keep the existence of fairies on the down low.
Timmy is a normal 10-year-old boy who is obsessed with "Crimson Chin" comic books, video games, and sports. He's also regularly neglected by his parents and tortured by his babysitter, hence the fairy godparents.
Cosmo and Wanda are married and balance each other out. Cosmo is laid-back, highly enjoys food, and is prone to being a klutz who causes disasters like destroying Pluto. Wanda is more serious and tries to prevent Timmy from causing problems. She is caring and loves chocolate.
Outfit Inspired By Timmy Turner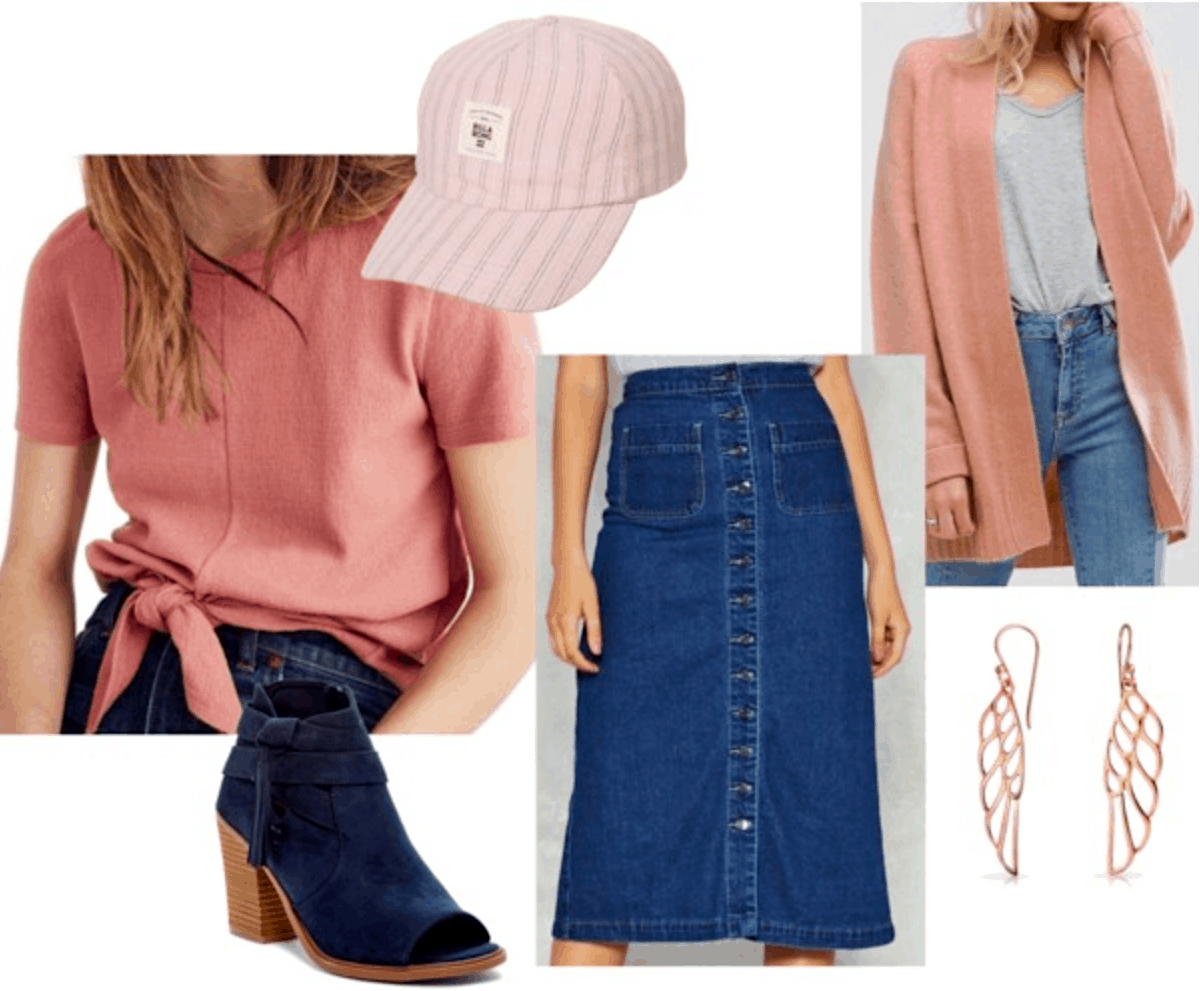 Products: Tee – Madewell, Cardigan – ASOS, Skirt – Nasty Gal, Hat – Billabong, Shoes – Nordstrom Rack, Earrings – Amazon
Timmy has a pseudo colorblocked thing going on. Copy his chill vibes with a pink tie-front tee, fluffy cardigan, and his signature pink baseball cap. A navy button-up denim skirt and booties are the second part of the colorblock. Finish off the outfit with a pair of earrings inspired by fairy wings.
Outfit Inspired By Cosmo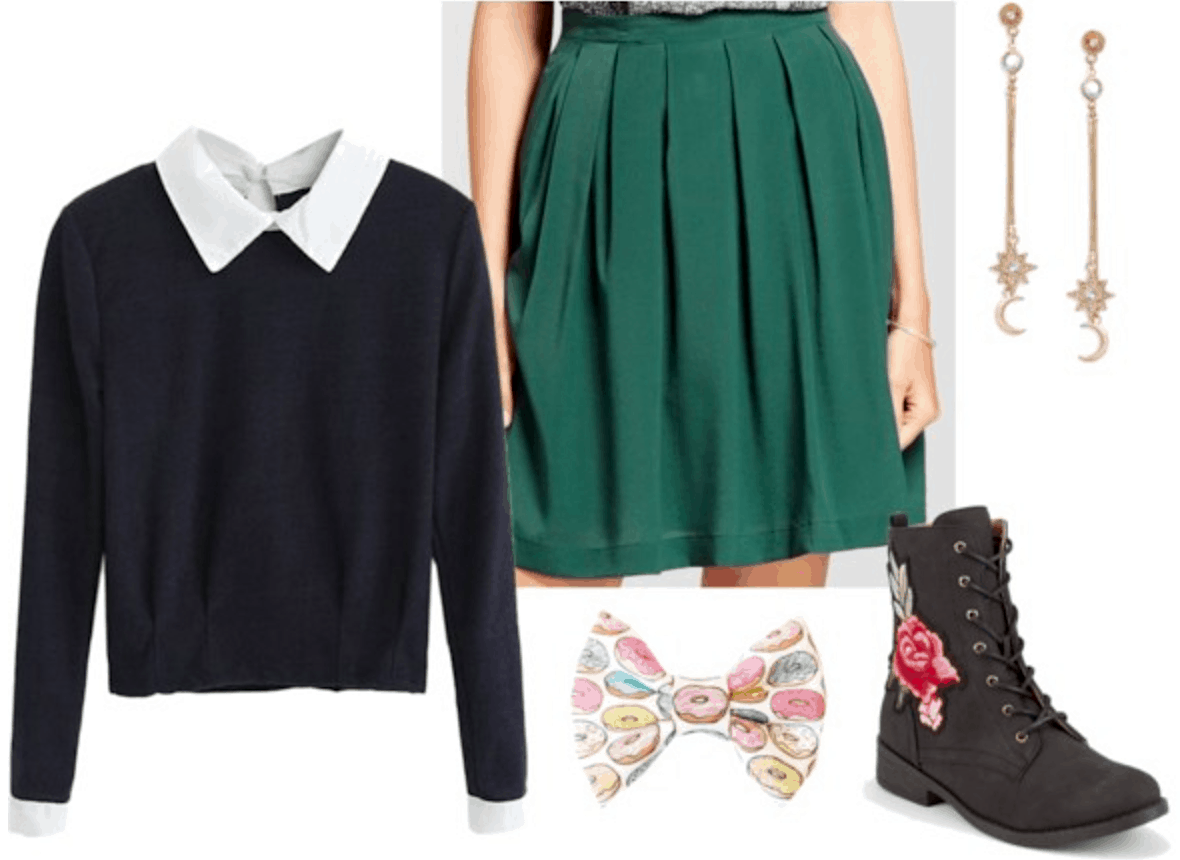 Products: Top – Amazon, Skirt – Target, Shoes – Tillys, Bowtie – Etsy, Earrings – Saks
Get a similar look to Cosmo's shirt and tie with a black-and-white collared top. The pleated skirt is fun to twirl around in and comes in Cosmo-approved green. Cosmo would want you to show off your personality and love for food with a donut bowtie and rose embroidered boots. Magic is in the air with star and moon drop earrings.
Outfit Inspired By Wanda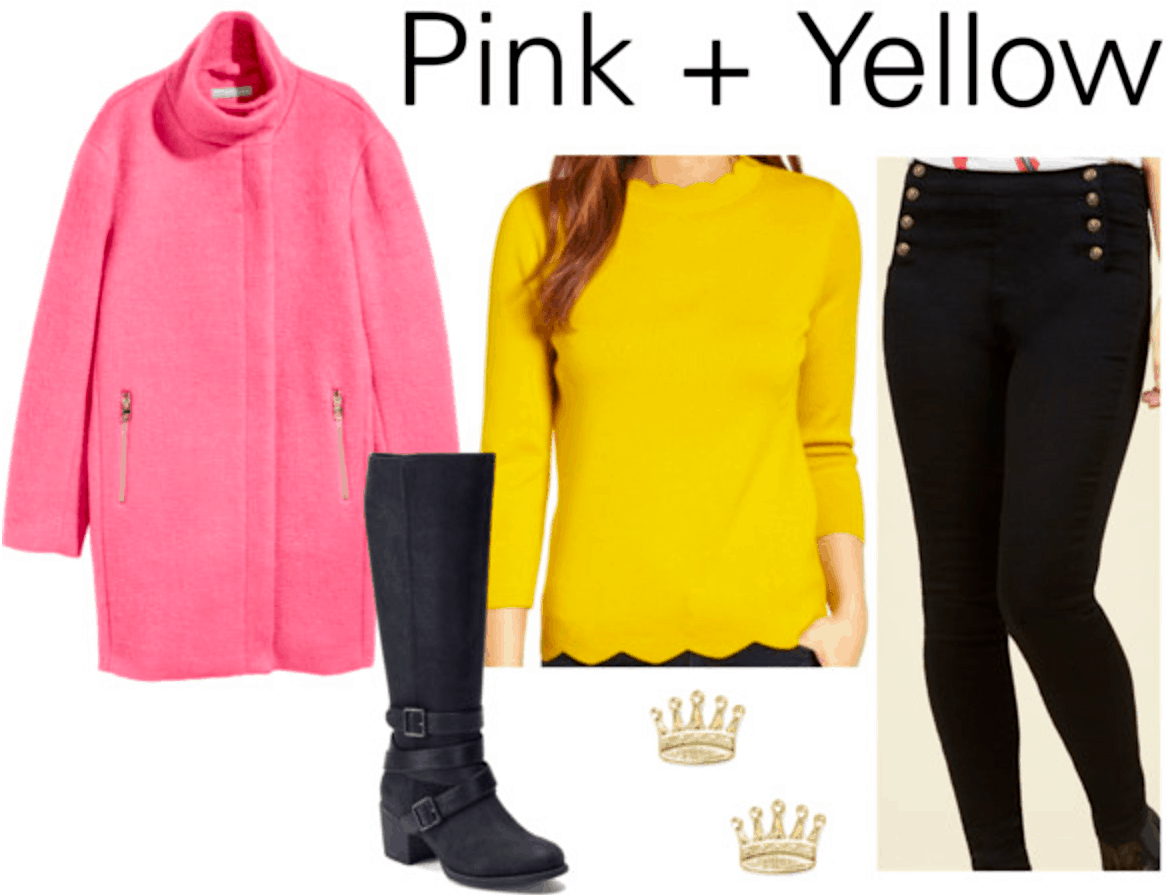 Products: Sweater – Nordstrom, Coat – H&M, Pants – ModCloth, Earrings – Gilt, Boots – Kohl's
Wanda has her life together and isn't a wallflower at all. Jump on her pink lemonade color palette with a brightly colored yellow sweater and a bubblegum pink coat. Keep your outfit sleek with black button-front jeans and knee-high boots. Gold crown earrings complete the fairy wings-star-wand-crown trifecta.
My & Your Thoughts
"Giant snake, birthday cake, large fries, chocolate shake!" is a realllly catchy theme song lyric. Also, Cosmo is one of my favorite cartoon characters. What is your favorite thing about The Fairly OddParents?