Take a Movie's Advice is a weekly column attempting to discover the similarities between our favorite movies and real life. Grab some popcorn, sit back, and enjoy the show.
If you're anything like me, you may have a habit of quickly diving into things. I wish I was referring to diving into a pool, but more on that in a few weeks.
Sometimes I find myself frantically emailing responses and starting projects right after they're assigned. For me, it's always exciting when a new opportunity comes – my projects board on Pinterest is cluttered and has every interesting craft idea out there in existence. Will I have time for every project? Most likely no. Will I keep adding more pins? Of course.
And so a few weeks pass, I'm settling in, and I seem to have shifted out of this fast-paced mentality. This is also true of internships, as it's easy to wind down after you know your way around the office. Sure, you've made an amazing first impression during the first few weeks, but now it's crunch time and you need to make a graceful exit.
Worried about how to end your internship on the best possible note? Don't fret – Ben Whittaker and Jules Ostin from The Intern are here to guide us.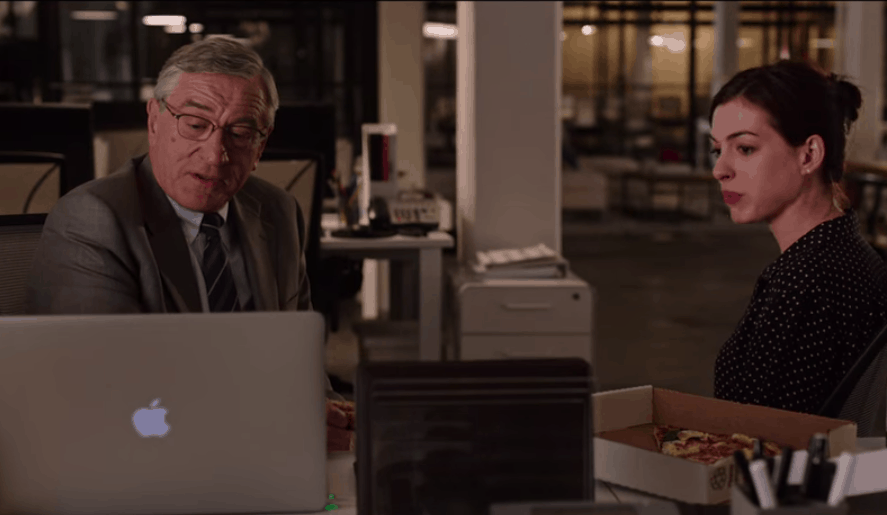 (Want to watch the movie before reading further? Purchase the DVD here.)
About The Intern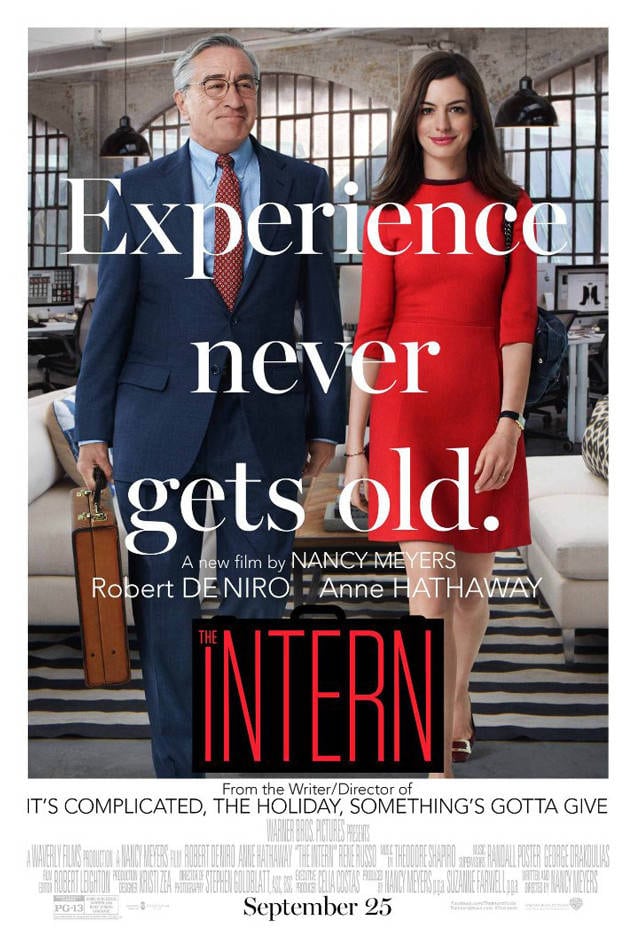 In this 2015 comedy directed by Nancy Meyers, retired executive Ben Whittaker (Robert DeNiro) decides to participate in a senior citizen internship program. He finds himself interviewing at About the Fit, an e-commerce fashion company run by the fabulous Jules Ostin (Anne Hathaway).
Although she hires Ben, Jules is skeptical about the whole situation. After all, it's been a while since Ben's been in the office. Could he handle working at this fashion startup turned conglomerate?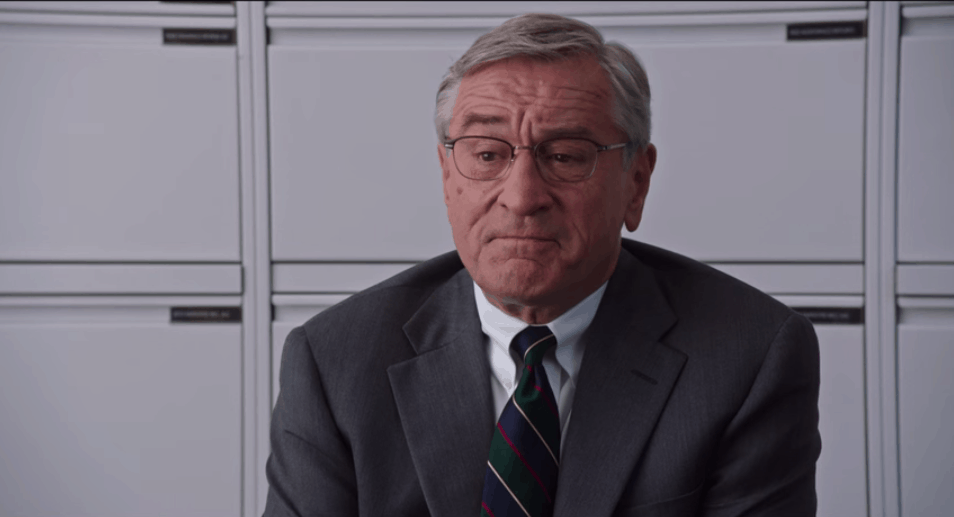 Surrounded by younger workers who live and breathe the latest technologies, Ben attempts to adapt to this ever-changing environment. Eventually, he wins over the approval of Jules and becomes a mentor to his co-workers. From charming those around him to saving Jules from an email debacle, Ben proves that having experience will never get old.
Without further ado, here are five reliable tips to ensure that you end your internship as well (or even better) than the day you started.
1. Show the skills you've gained.
In the beginning of The Intern, Ben struggles with simple computer operations (i.e. turning the computer on). While his fellow interns pull out all of their gadgets and gizmos, the retired executive decorates his desk with your average stationary, watch, and basic calculator.
However, due to his productive nature, Ben takes it upon himself to figure out how to deal with all of these technological setbacks. By the end of his time at About the Fit, he successfully demonstrates what he has learned across all areas.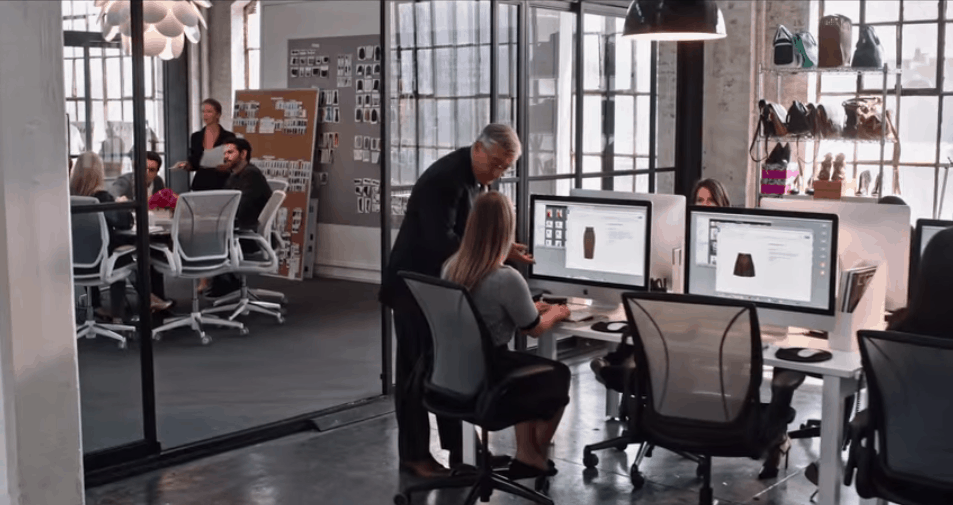 Depending on the internship, you may be asked to meet with your supervisor at the end of your internship or even give a presentation about your experience. Regardless of the medium, this is your time to kick it into high gear and show off everything you've learned this summer. I bet it's a lot: Don't be shy!
2. Ask for constructive feedback.
Whether it was formally scheduled into your training calendar or mentioned during your last meeting, it's always good to ask your supervisor for feedback.
You shouldn't be afraid to ask — and you shouldn't be afraid to get completely honest feedback. If Ben proves anything in the film, it's that honesty is to be valued!
Taking the time to discuss your internship experience is an awesome way to see where you excel, as well as areas where you can improve.
Maybe you're extremely tech-savvy and you successfully transformed the company blog. Or your adaptability helped the entire department manage multiple projects. Whatever it is, you deserve to learn more about your strengths (and weaknesses) as you figure out the next steps in your career.
3. Clean up any lingering projects (both digitally and physically).
You've probably had the opportunity to help a variety of people with interesting projects throughout the summer. Try to send an email during your last week to notify them of any outstanding assignments you have on your list.
If your last day suddenly comes and you didn't end up finishing that one last project, make sure to save all your files and transfer them to the appropriate co-worker.
Not only will this leave a professional impression on your team, but it will also help everyone with the transition after you're gone!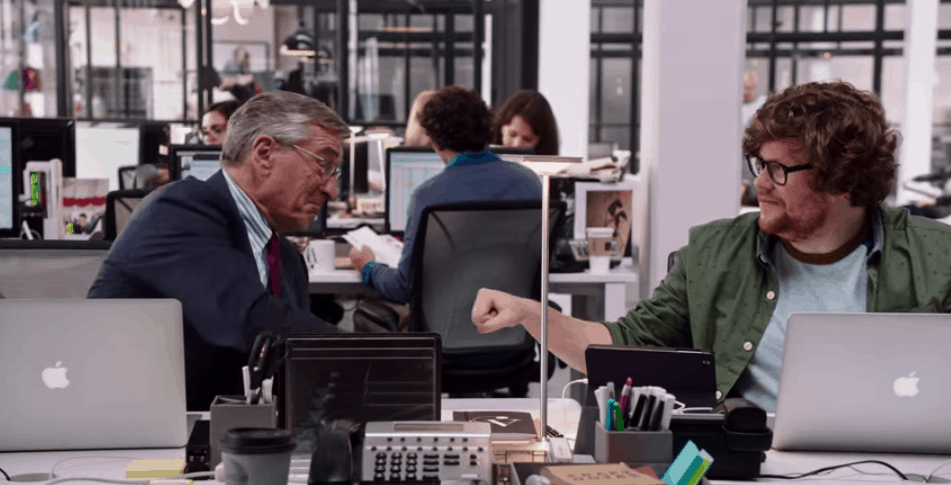 Also, it's always good to be neat in the office! In the film, Ben arrives extra early in order to organize a giant stack of files and binders at the office. You don't have to clean the entire company building, but clearing off your desk before you leave is just as effective. Trust me, your co-workers will thank you.
4. Thank the team you worked with, especially your boss!
From a handwritten thank you note to face-to-face farewells, expressing your gratitude will go a long way. You've clearly made an impact in your respective organization, and it's only fitting to thank those who helped you come this far.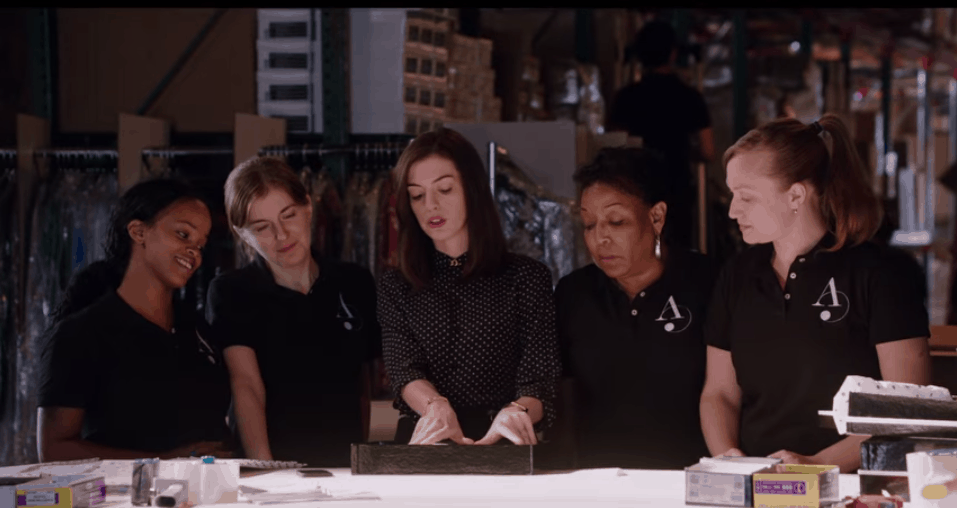 5. Stay connected with the company.
Besides helping you boost your resume and gaining valuable experience, an internship allows you to build relationships with people in your desired industry. Reach out to fellow interns, co-workers, and mentors via email, LinkedIn, or other communication methods.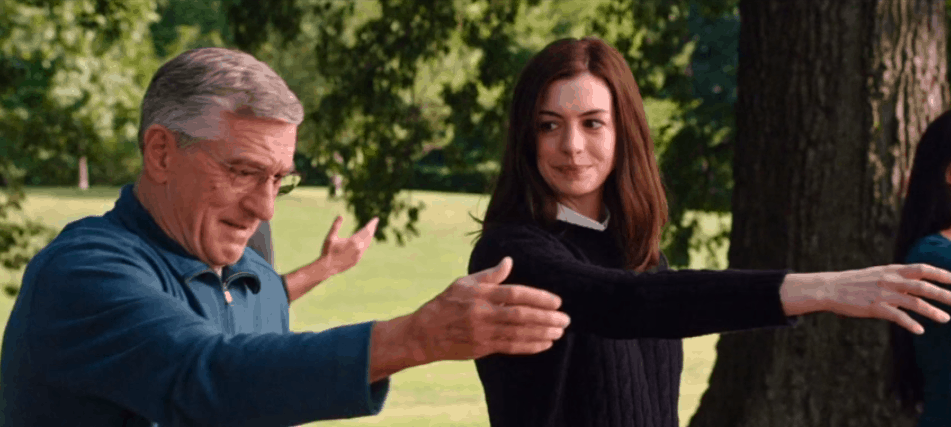 And if you found out through your internship that it wasn't the line of work for you, don't worry! Things are constantly changing so you'll never know when you need to reach out to someone.
Toward the end of the film, Jules joins Ben and his tai chi group. It doesn't have to be to the extent of stalking your coworker's activities, but keep in touch; a simple chat over coffee will do.
Thoughts?
How's your internship going so far? Do you have additional tips about working you'd like to share? What movie do you want to watch next? Comment below!