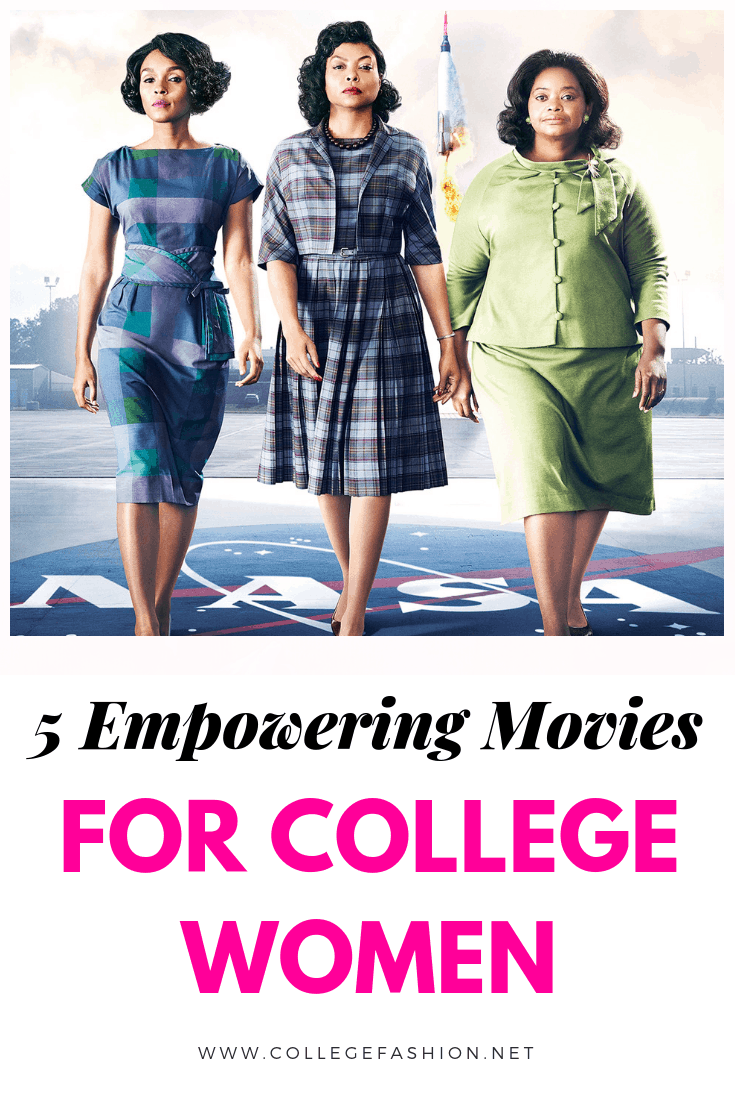 Movies have a way of shaping who you become as an adult. They teach you important lessons about love, friendship, and family that you will carry with you throughout your life.
At this point in the semester, we could all use a little boost, and watching an empowering film is a great choice for your next study break. Here are few of my favorite empowering movies that I believe every college women should watch.
1. Legally Blonde
Legally Blonde is such an inspiring movie for young girls, plus it's hilarious and adorable. It's a definite must-see if you've somehow missed it, and a must-watch whenever you need a pick-me-up.
Elle Woods teaches us that we don't need anyone's approval except our own and that we're capable of anything we put our minds to (even applying for that reach school or that hard-to-get internship!). Elle is a great example for college women because she shows the power of being a woman in a male-dominated field. She also stays positive even when times get tough, a great lesson for finals week in particular!
2. 10 Things I Hate About You
Ten Things I Hate About You is a movie that shows an openly feminist main character, but that's not the only thing that rocks about this film. It's a funny, smart tale with a million quotable lines and tons of feel-good moments.
The character Kat in particular is inspiring for college women. She sticks to her beliefs, protects her little sister, and goes after her dreams. She applies to her dream school despite her dad's disapproval and sticks up for herself in relationships. She is a complex character with issues, goals, and emotions, a true depiction of a modern woman worth admiring.
3. A League of Their Own
A League of Their Own is important for college women due to its focus on female empowerment and strong female relationships. Throughout this movie we see these women fighting against sexism in athletics, proving that women can play professional sports and be damn good at them too.
The movie also depicts a strong bond between the women on the team. No matter what they go through, they're always there for one another. This teaches college women that female relationships are important and to empower one another. #womensupportingwomen, am I right?
4. Mona Lisa Smile
Mona Lisa Smile is one of my favorite films because it is all about the choices women can make in life. This movie shows young girls that you can choose to work or stay at home, something a lot of women struggle with in life, especially after college. The movie tells young women that both choices are valid and neither makes you less of a woman.
5. Hidden Figures
Hidden Figures is a more recent film that's an absolute must-see if you haven't yet.
This movie follows a group of women working for NASA in the 1960s, a time when women, and especially women of color, weren't valued in the workplace. Throughout the film, we see these women struggle against stereotypes and prove themselves as capable, strong, invaluable workers.
This movie is especially important for women in the STEM field where men make up the majority of the workforce. Whenever you're feeling down, turn on this movie and remind yourself that women can do it just as well as men — and oftentimes even better.
What is your favorite girl power movie?
Movies shape who we are as people and teach us many life lessons. What are some of your favorite movies that empower you? Let us know in the comments below.