Hey ladies! How are you doing? For this week's post I wanted to do something fun but that also celebrates some of television's fiercest women. So I'll be creating looks for the main female characters of the Netflix TV show Dynasty.
For those of you who haven't seen the show, what are you waiting for? It's so amazing!
Dynasty is actually a reboot of a 1980s show that was widely popular in its day. So Netflix, ever the trendsetter, decided to bring it back for modern audiences! We owe them big time for it.
For the purpose of this post, I've deiced to focus only on season 1. There are a lot more main female characters introduced in the second season but I couldn't talk about them without giving spoilers. So this Dynasty fashion article will focus on the first season's two fabulous ladies: Fallon and Cristal Carrington.
Dynasty Fashion: Fallon Carrington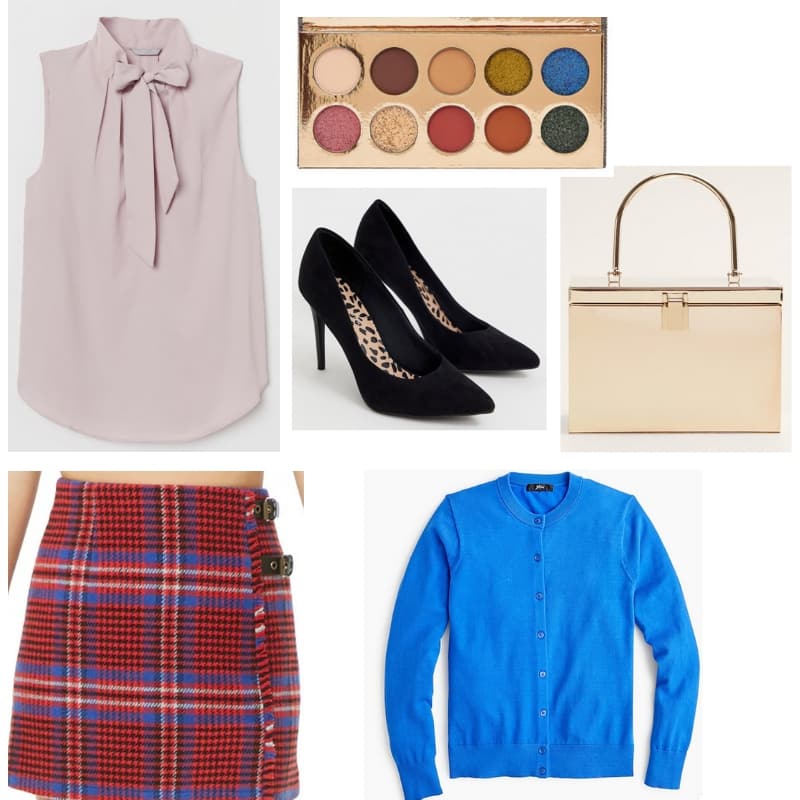 Products: Cardigan – J. Crew Factory, Handbag – Mango, Skirt – Forever 21, Eyeshadow Palette – Dose of Colors (Beauty Bay), Heels – New Look (ASOS), Blouse – H&M
Fallon is stylish and bold. The only daughter born to Blake Carrington, she is a mastermind executive and heiress to Carrington Atlantic. Her fashion choices are always on point and she reminds us that you can still be edgy when wearing classic designs.
I'm personally in love with this plaid skirt. Red is definitely Fallon's color and she wears plaid throughout the show. It's a nod to the '80s, when the show was originally aired, but also brings a modern touch. You can get this amazing plaid skirt at Forever 21 for only $10. That means you can easily get Fallon's style without breaking the bank!
Dynasty Fashion: Cristal (Flores) Carrington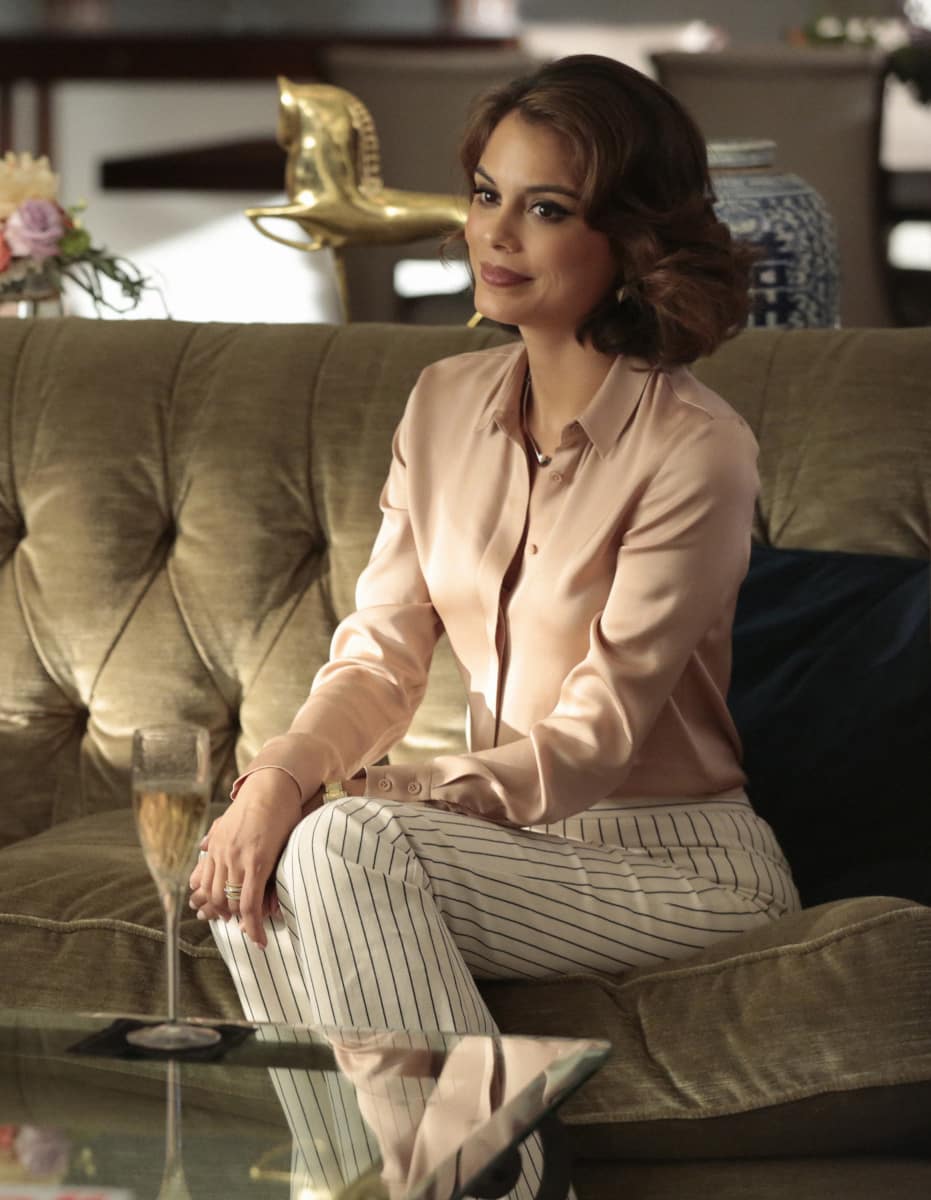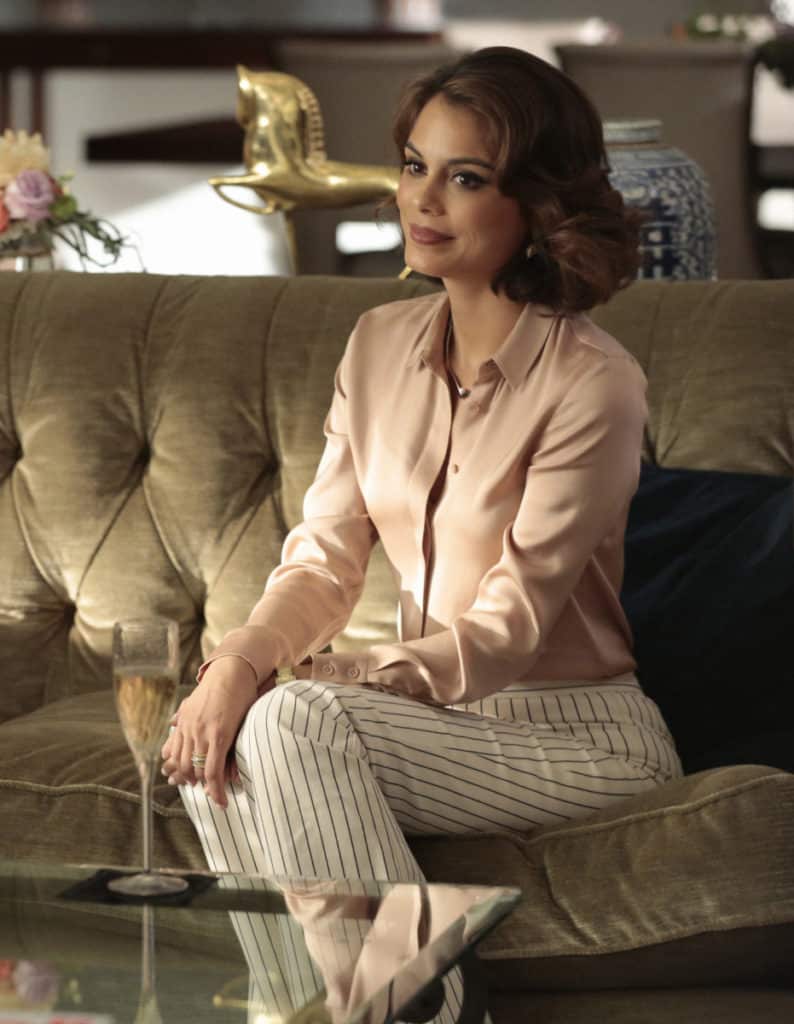 Products: Blouse – Lily Silk, Handbag – JD Williams, Nail Polish – Essie, Pants – J.Crew, Heels – Boohoo, Lipstick – MAC
Cristal, Blake Carrington's second wife and COO, is a pro at looking polished and put together. Her outfits are always composed of clean lines and timeless designs. Her pieces look great in any outfit and she manages to make elegant pieces look youthful and modern. Though often neck to neck with her stepdaughter, Fallon, they're both beauty queens!
I'm in love with the handbag. It looks like Stella McCartney met Valentino and is for sure something Cristal would wear. Not to mention it's under $25. Such a steal! I also adore the pants. They're very professional but also flattering. You could wear it to a night out with friends or also to a job interview or internship.
Are you a fan of Dynasry?
Who is your favorite character? Have you started season 2 yet? Whose closet would you rather raid? Start the convo below!