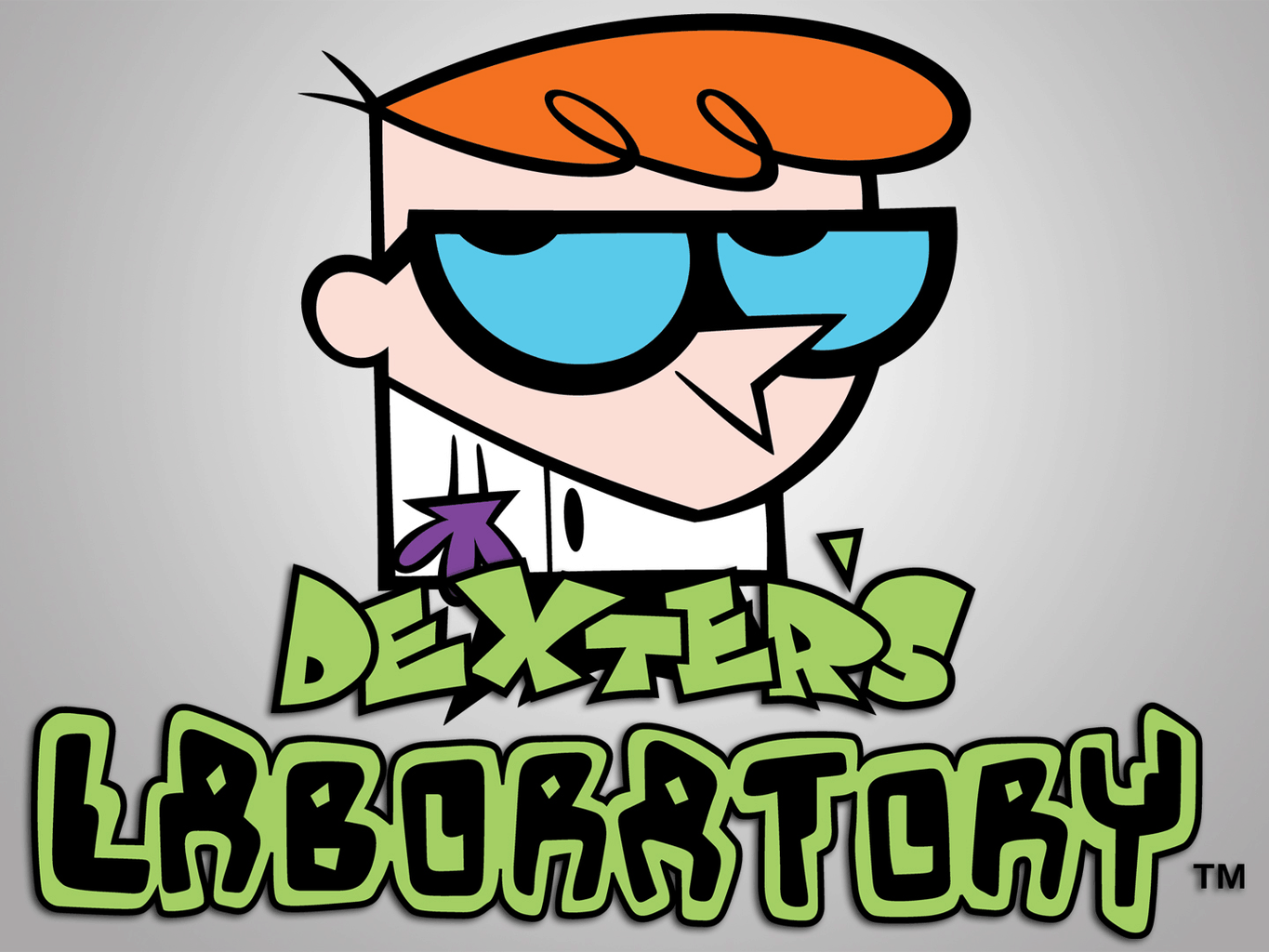 We're back with Sunday Morning Cartoons! Welcome to a trip down nostalgia lane as we draw fashion inspiration from an unlikely source – our favorite old school cartoons.
Dexter's Laboratory (1996-2003) was created by Genndy Tartakovsky for Cartoon Network. The show was one of Cartoon Network's most popular and highly acclaimed original shows.
It revolved around colorful siblings Dexter and Dee Dee, and their parents. Dexter just happened to be a boy-genius who had a basement laboratory. Dee Dee was the cheerful older sister who dumbfounded Dexter with how she always managed to sneak into his secret lab.
Dexter made a lot of weird inventions; Dee Dee broke a lot of his weird inventions. Mom (just mom) hated germs; dad was a big fan of fishing. Just a normal family if you ignore the underground laboratory.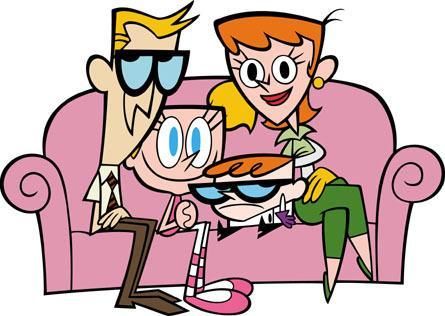 Outfit Inspired by Dexter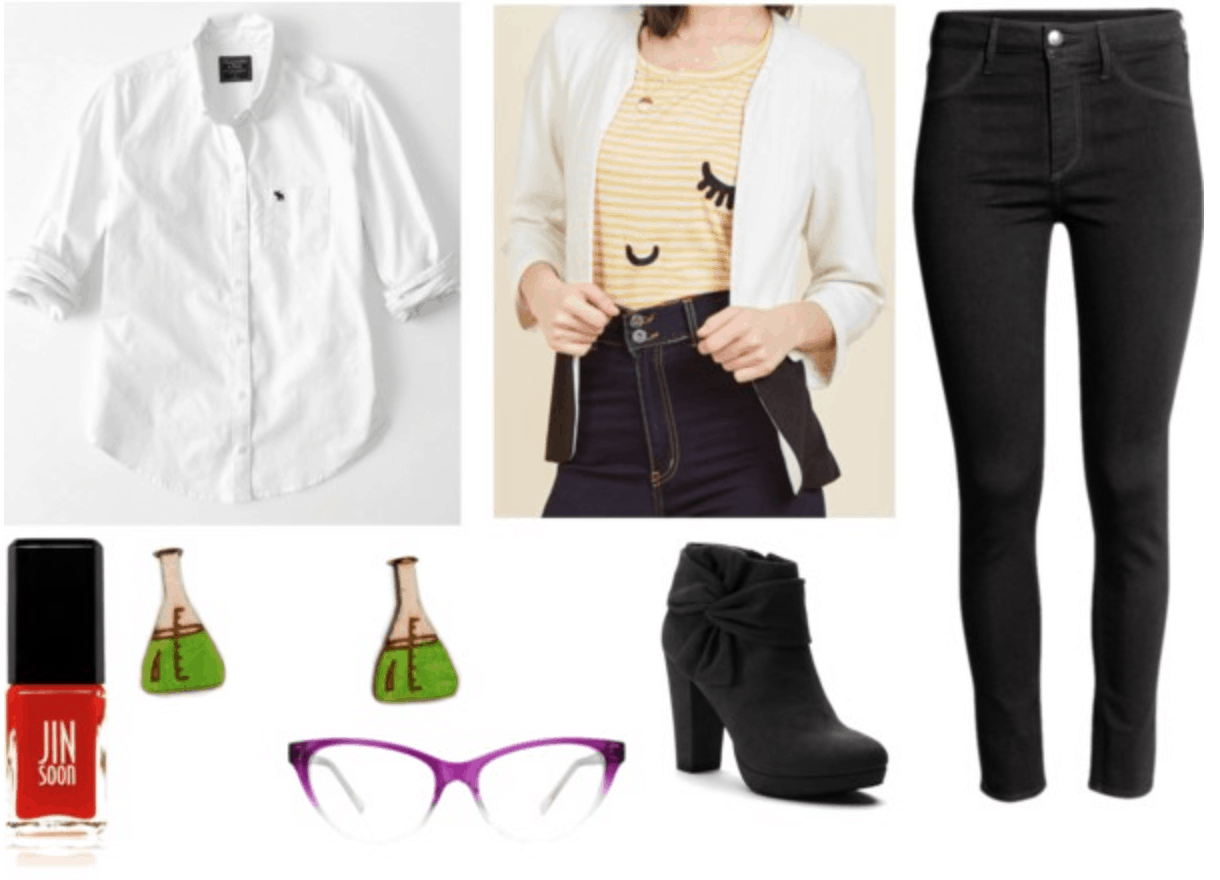 Product Info: Shirt – Abercrombie, Blazer – ModCloth, Pants – H&M, Booties – Kohl's, Earrings – Trouva, Glasses – Coastal, Polish – Barneys
A collared shirt and color blocked blazer are essentially the same things as a lab coat, right? Slip on some lab-friendly black skinny jeans. Dexter likes his height-boosting boots so black heeled booties it is. Accessorize with a pop of purple, beaker earrings, and red nail polish.
Outfit Inspired by Dee Dee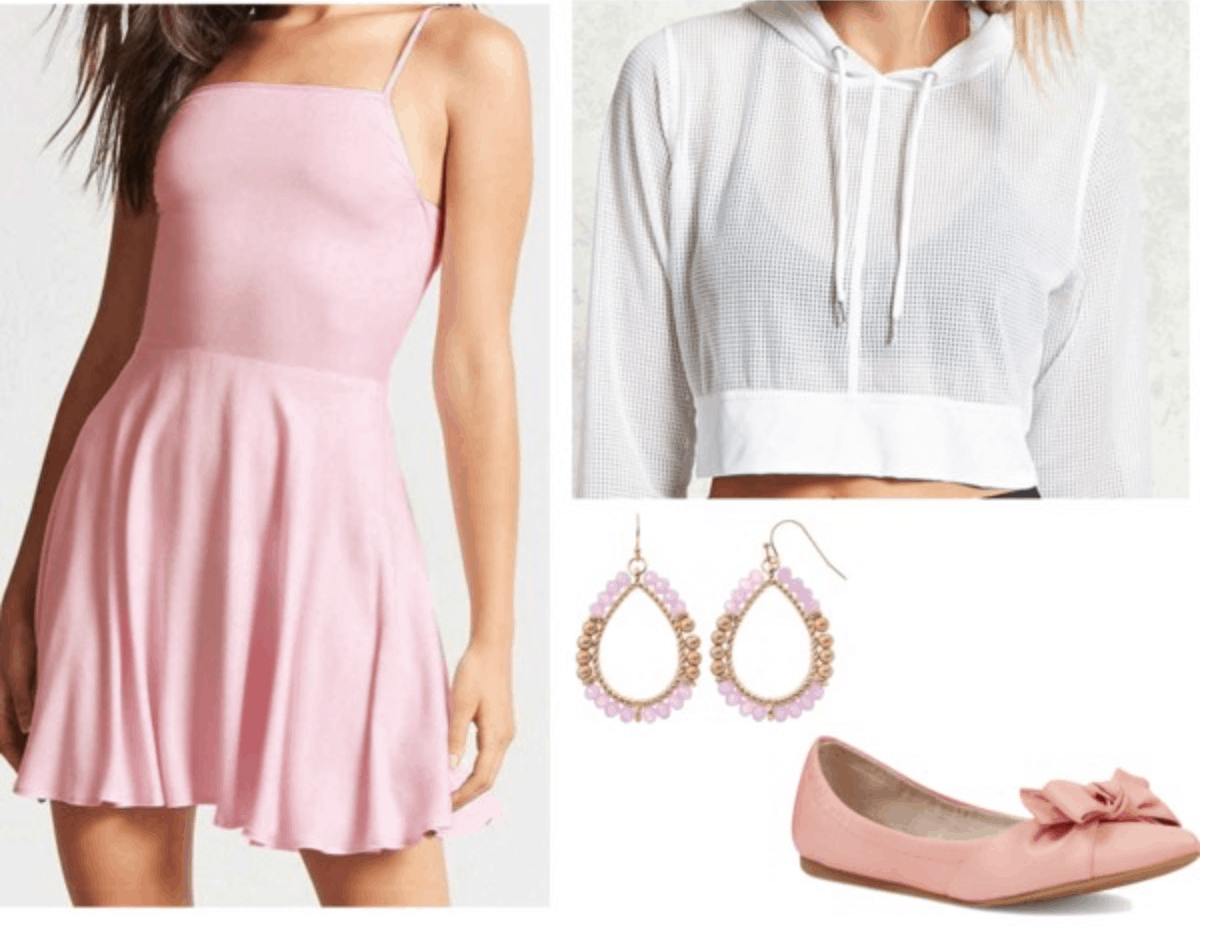 Product Info: Dress – Forever 21, Hoodie – Forever 21, Earrings – Kohl's, Flats – Nine West
Dee Dee is all about ballet. Follow her lead with a ballerina pink skater dress and ballet flats. Edge up the typical white tights (or shrug) that go with dance outfits with a white mesh hoodie. Gold beaded earrings show off your sunny personality.
Outfit Inspired by Mom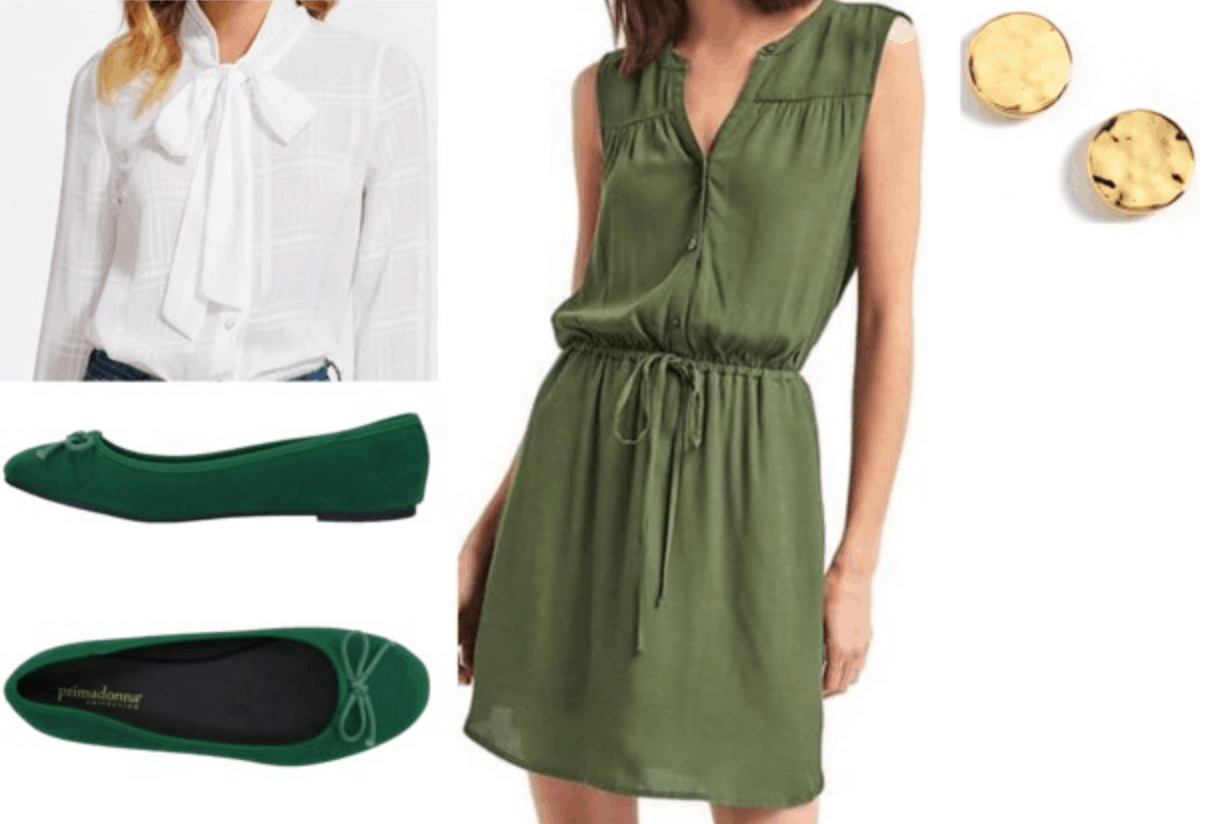 Product Info: Blouse – Shein, Dress – Gap, Flats – Yoox, Earrings – Lord & Taylor
Rock a chic look perfect for your internship with a white bow blouse layered underneath an olive shirtdress. Emerald ballet flats will let you scurry around your dorm room cleaning up after your roommate. Gold stud earrings top off the outfit. Looks like Mom knows best after all.
Outfit Inspired by Dad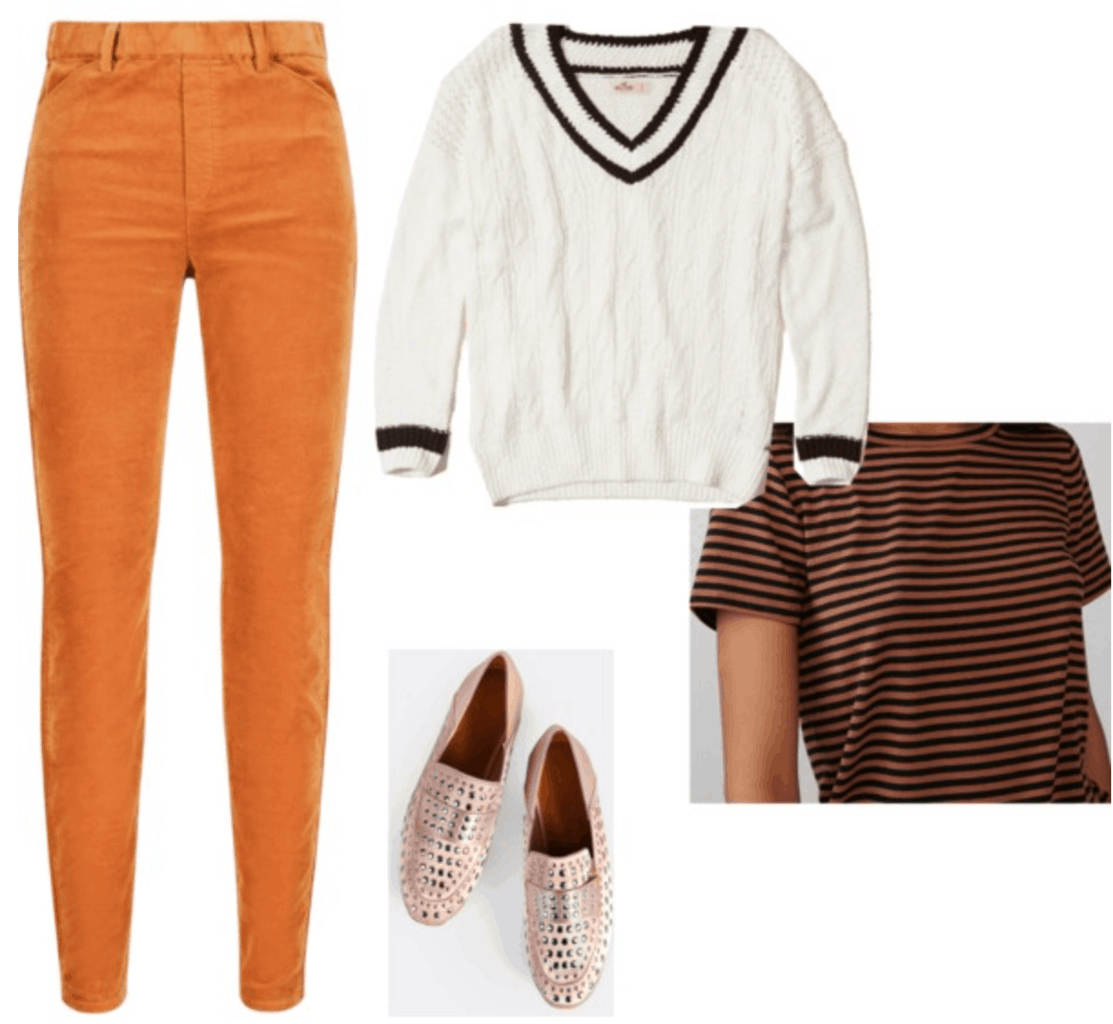 Product Info: Tee – Express, Sweater – Hollister, Pants – Uniqlo, Loafers – Shein
Dad appreciates the preppy classics and outdoor activities. Be ready to play (or give a presentation) with caramel-hued trousers and a brown striped T-shirt. Modernize Dad's favorite loafers with a studded version. Tie everything together with a collegiate-inspired sweater.
Your Thoughts?
Is "omelette du fromage" not the greatest meme of all time? Also, I particularly liked the episode where the kids drank coffee and become super hyperactive. What was your favorite episode?