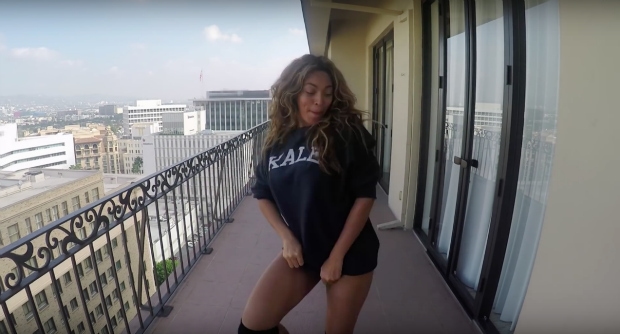 Here at College Fashion, we obviously prefer to take our time choosing outfits in the morning. However, sometimes you roll out of bed, eyes blurry from a late-night study session, and contemplate ditching lecture in favor of a couple extra hours of sleep. Typically this happens to me around Thanksgiving time, AKA right now.
The next time this happens to you, take some cues from Beyoncé, who has taken loungewear to the next level in her music vid for "7/11". She proves you don't have to sacrifice coziness when you get dressed for class! Check out her video below:
Without further ado, here's fashion inspired by Beyonce's 7/11 music video!
1. KALE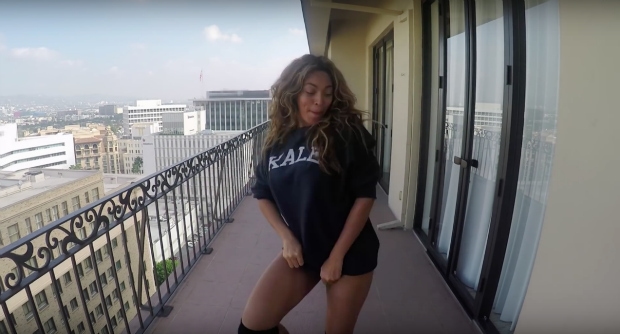 We all know and love Beyoncé's iconic "KALE" sweatshirt. Kale sales have gone up in the months since this video premiered. Coincidence? I think not.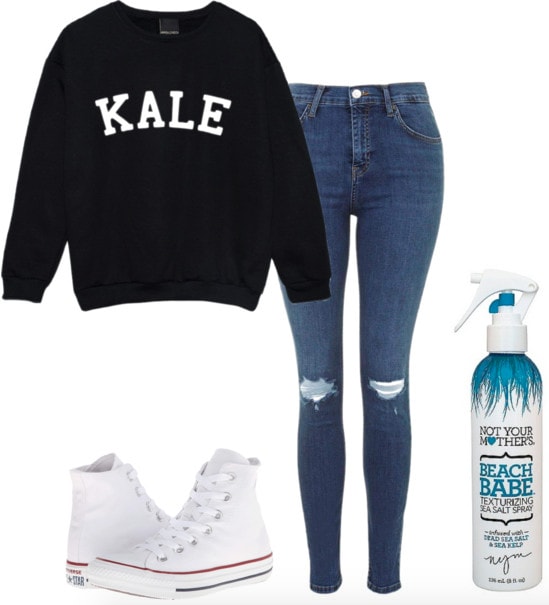 Products: Sweatshirt // Jeans // Hi-Tops // Sea Salt Spray
First things first — this replica "KALE" sweatshirt is under $25! Throw it on over some distressed skinny jeans with a classic pair of hi-top tennies for a casual and comfy look. To really channel Queen Bey, scrunch some texturizing sea salt spray into your hair for some "I totally didn't try, but I totally did" bedhead. This spray by Not Your Mother's is my fave (and a complete bargain)!
2. Baseball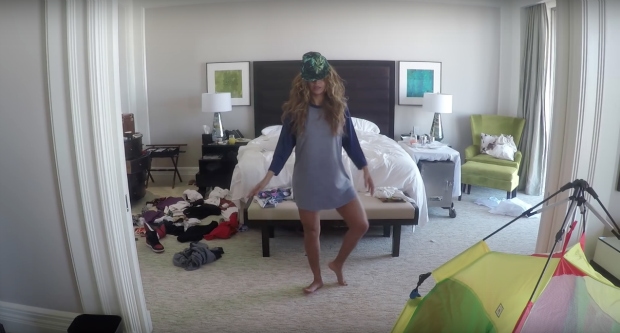 Bey's got her baseball cap and her baseball tee! These two basics go great with each other and create a super cute yet super low-key look.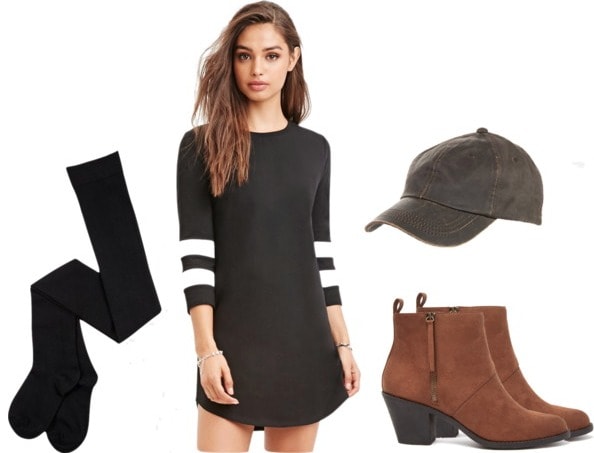 Products: Dress // Hat // Booties // Socks
I'm convinced that this Forever 21 dress is the most versatile piece on the planet. Pair it with a simple baseball cap and some heeled booties and you're good to go.
If it's already super cold where you are, add a warm pair of socks or tights. I like wearing taller socks so that if it's warmer out, I can scrunch them down, but when it gets chilly I can pull them back up again!
3. "Ugly"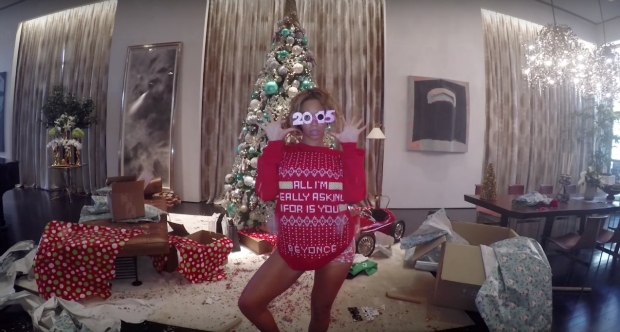 As if Beyoncé could ever look bad in anything… she even looks incredible in an ugly holiday sweater!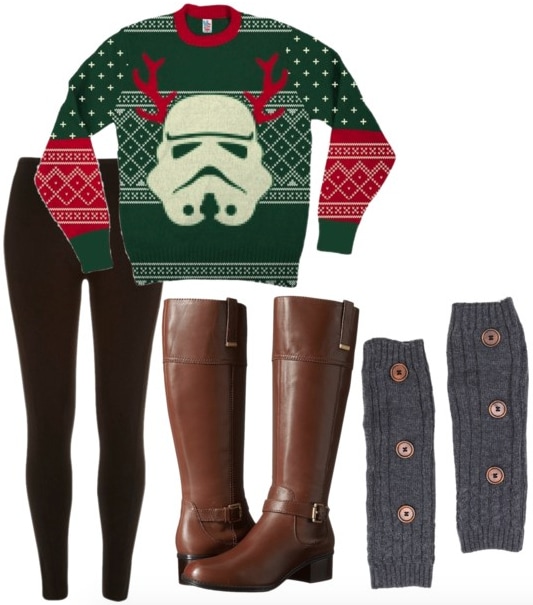 Products: Sweater // Leggings // Boots // Legwarmers
Who's excited for the new Star Wars movie?? I thought this holiday sweater was perhaps the cutest nod to "the dark side" ever.
While Beyoncé manages to look super adorable donning only a sweater and undies, I've heard that undergarments don't pass in most lecture halls. Add a cozy pair of leggings (fleece lined ones are heaven if you can get your hands on them!) with some tall boots. Snag some extra warmth with a pair of leg warmers, and you're good to go!
What did ya think?
Are you a Beyoncé fan? Are you still as hyped about her visual album, released last year, as I am? Would you wear any of these looks to class? Let me know which outfit is your fave in the comments below. 🙂