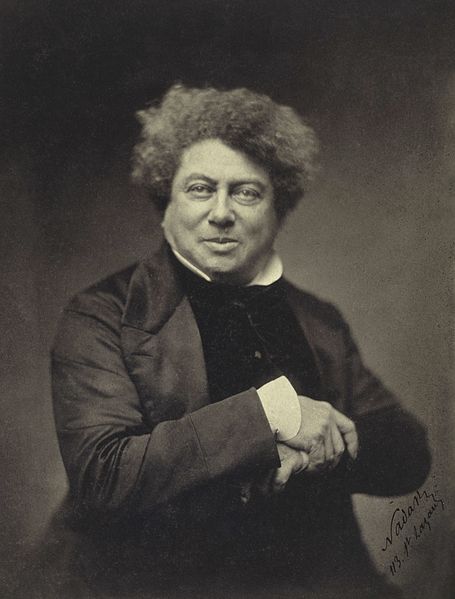 Chances are, if you own/have access to a television, you've seen a program inspired by the work of Alexandre Dumas. This widely translated French writer has written some of the best and longest work of the Western world. Born in 1802, Dumas started his career as a successful playwright before moving on to novels.
Two of his best known works is undoubtedly The Count of Monte Cristo and The Three Musketeers. The Count has spawned several adaptations on the big and small screen, the most recent edition being the loosely-inspired ABC series Revenge. Rarely is it that an author has this much influence more than a century after his death.
Dumas's best stories are high adventure tales from years past, following the daring deeds of complex heroes as they take on intrigue, politics, and revenge. While some historical figures and events are twisted to fit the plots, his novels are always a good ride.
I Am Your Soldier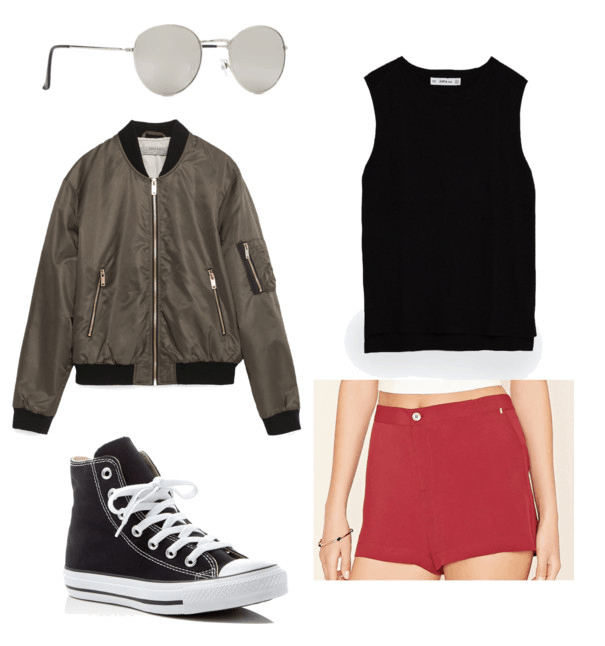 Products: Top, Shorts, Shoes, Jacket, Sunglasses
Often Dumas's works are about men of action. We're talking soldiers, noblemen seeking revenge and redemption, and musketeers defending the nobility. Take inspiration from their soldier-y spirits with this look.
A simple top and military jacket are cool and casual, but these crepe shorts add a much-needed pop of color. Complete the tomboyish outfit with Converse sneakers and some mirrored shades.
Dreaming of Marie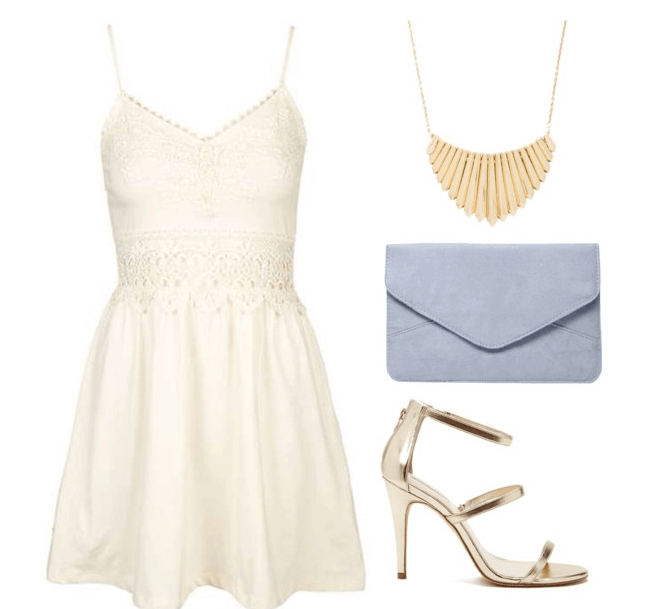 Products: Dress, Necklace, Clutch, Heels
Among the many historical figures Dumas wrote about, his eight novels about Marie Antoinette stand out. The French Revolution took place a mere few decades before Dumas was born, so it was still very present in Dumas's reality. Let's get some inspiration from Marie Antoinette's feminine and elegant style.
A lacy dress is very elaborate and old school French, as are pastels, so pair this lace Topshop frock with a powder blue clutch. Some metallic heels are fun and fabulous, as is this coordinating necklace.
Cold as Winter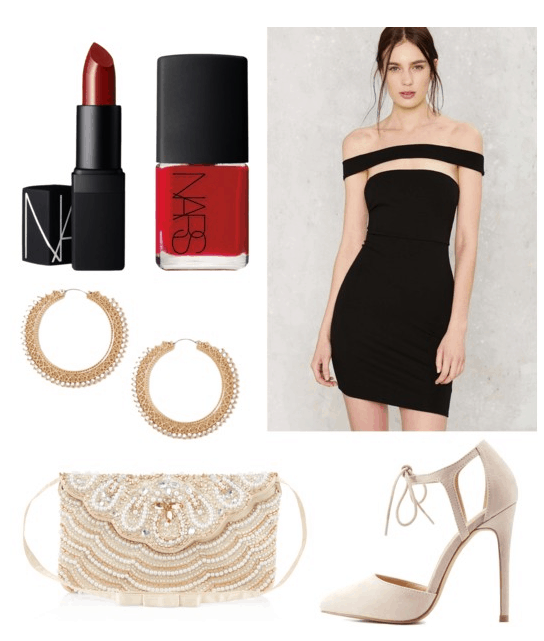 Products: Dress, Heels, Purse, Earrings, Nails, Lipstick
Dumas has created some of the literary world's most iconic heroes, but his villains deserve a little love, too. Milady de Winter is the ultimate femme fatale. Cold-hearted, intelligent, and bad to the core, she murders and swindles her way through France while causing trouble for her ex-love Athos, a brooding Musketeer with whom she shared a stormy relationship. And that's not to mention the scheming villains from The Count of Monte Cristo.
You can never go wrong with a little black dress. To make the look villainous, vamp it up with matching red lips and nails. To be the devil in disguise, some nude suede heels and an elaborate beaded bag will keep the look pretty and simple. No one will ever be the wiser to your bad girl intentions.
Adventure Girl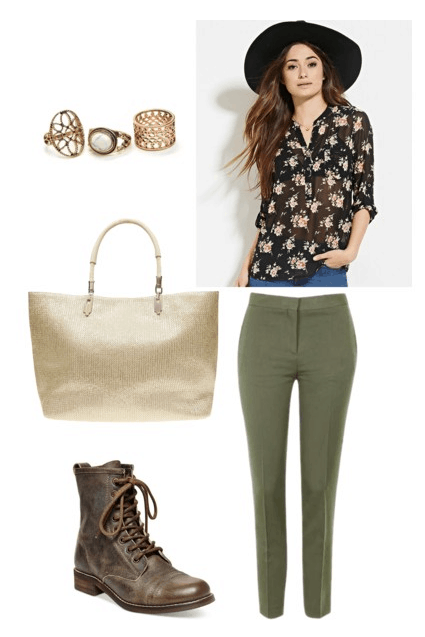 Products: Top, Pants, Shoes, Tote, Rings
What better to do in the summer than have an adventure? Strap on your combat boots and break out your tote bag for a fun day trip. Make your look polished and professional with olive green trousers and a sheer floral top. Finish it off with some shiny rings!
Final Thoughts
Alexandre Dumas's life and work inspires us to treat life like an adventure, and to cherish every day! I encourage you to bring this attitude to your wardrobe – life is too short not to wear things you love.
So what did you think? Have you read Dumas? Which outfit was your favorite? Which author would you like to see next? Let us know in the comments!