Former model Cara Delevingne has had an amazing year so far. She ventured away from the modeling industry to take on some other projects, including this summer's hit movie, Paper Towns. Her quirky personality and fabulous eyebrows are what drew us in, but her bold fashion statements are what make her one of our fave street style stars.
Below is a week's worth of outfit ideas inspired by Cara's best street style looks. Scroll down to see them all:
Monday: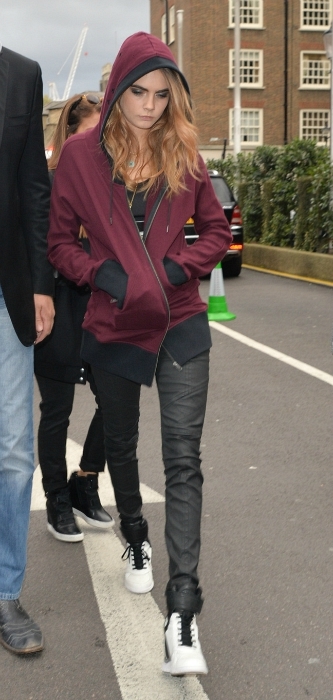 This look is perfect for those lazy Mondays. The key to dressing "casually cool" like Cara is by throwing on a piece that you wouldn't normally consider casual. In this case, it's the statement-making leather pants. Throw on a jacket and sneakers and you're ready to head out the door.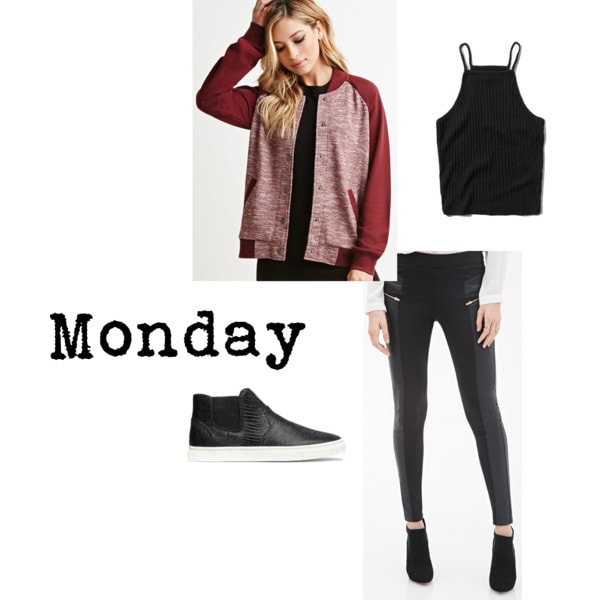 Product Info: Jacket, Top, Jeans, Sneakers
Tuesday: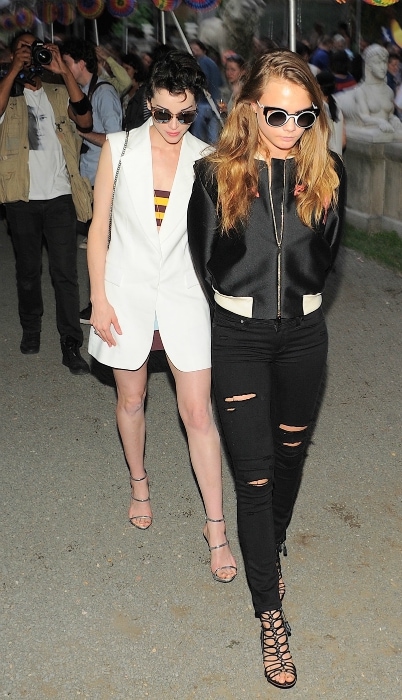 This is the classic Cara outfit. She always finds a way to make casual and sporty pieces look trendy. This monochromatic look can be achieved with a bomber jacket and edgy distressed jeans. Glam up the outfit with fun sunglasses and strappy shoes. Cara chose heels, but for a casual Tuesday, try flat sandals.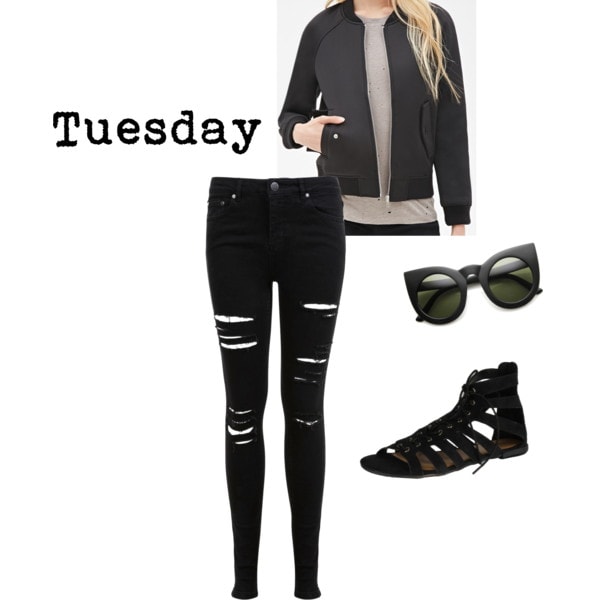 Product Info: Jacket, Jeans, Sandals, Sunglasses
Wednesday: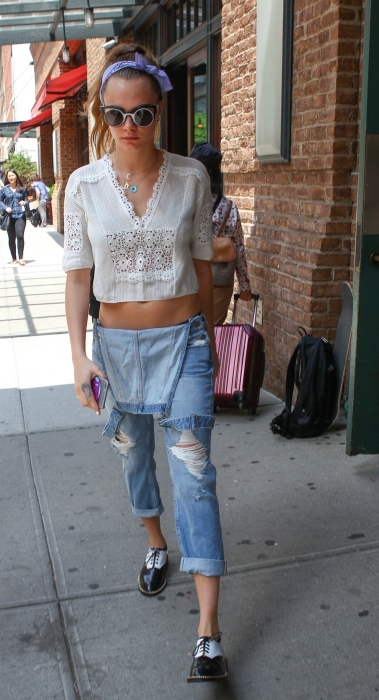 Cara has modeled some of the most daring looks on the runway, so it's clear she isn't afraid to think outside the box when it comes to fashion.
This unique, fashion-forward look can be put together with a lot of pieces that are already in your wardrobe. If you aren't feeling the overalls, switch to a pair of distressed boyfriend jeans for a similar vibe.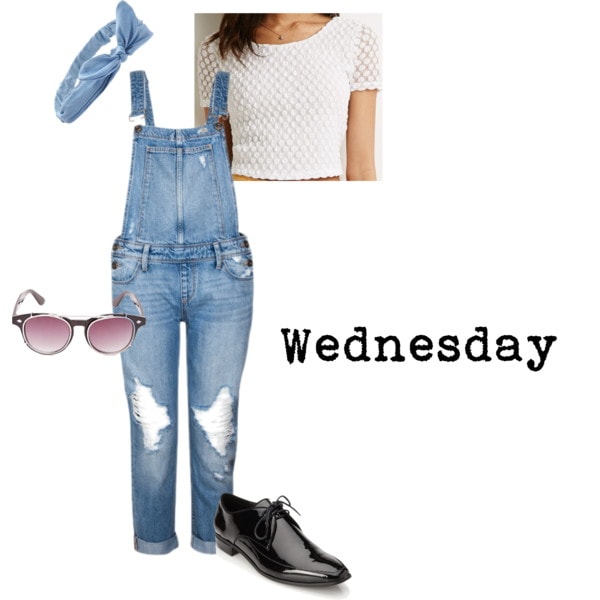 Product Info: Overalls, Shirt, Headband, Sunglasses, Shoes
Thursday: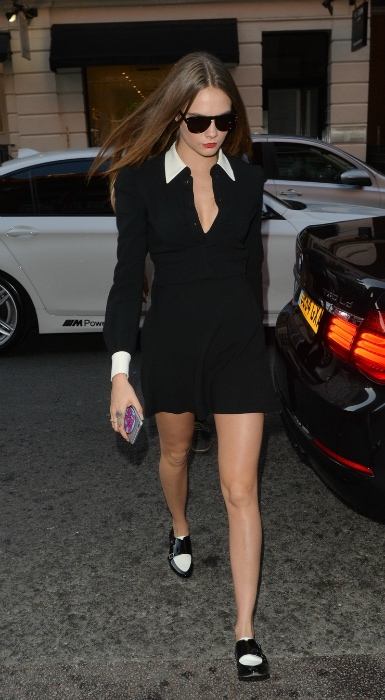 Is anyone else getting Gossip Girl vibes from this outfit? This look proves that Cara can rock any style. It's so easy to recreate her outfit. Just pair a black collared blouse with a black skater skirt. Add cool, menswear-inspired oxfords, then grab a pair of dark sunnies.
Product Info: Shirt, Skirt, Sunglasses, Shoes
Friday: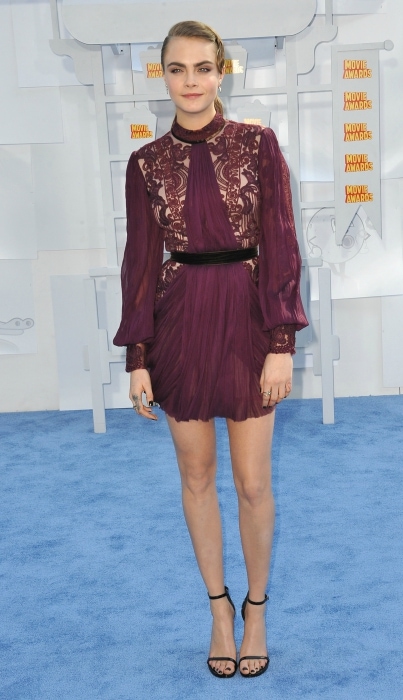 Fall fashion is hitting stores, and I know I'm not the only one walking around in 90 degree weather obsessing over boots and sweaters. This dress is the perfect transition piece, since the burgundy hue allows you to live out that fall fantasy while still being practical for the weather.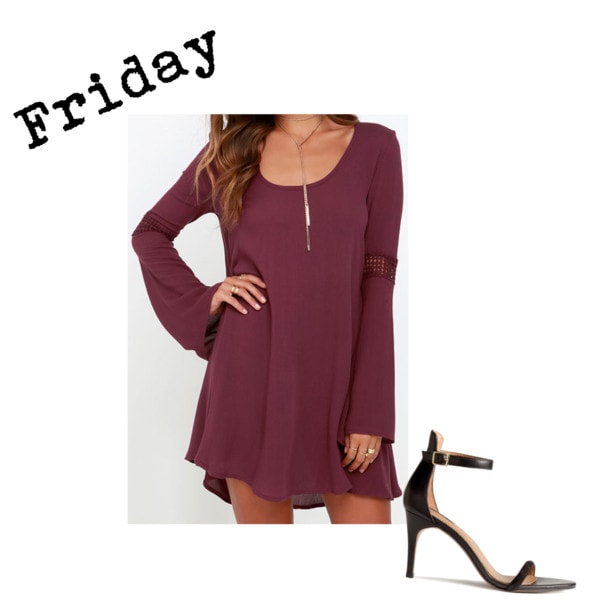 Saturday: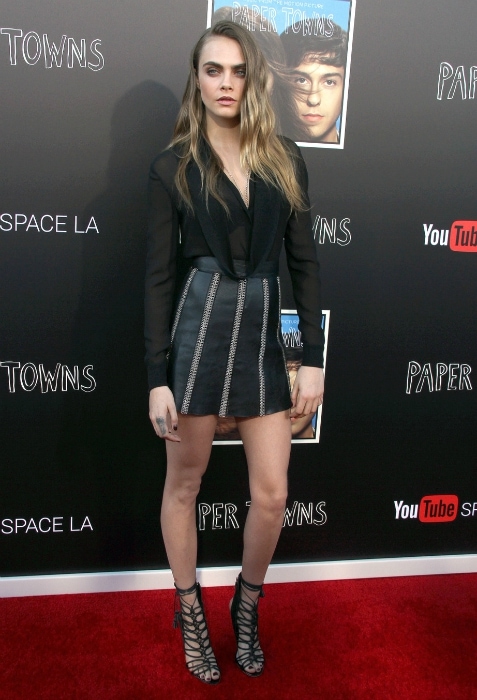 Cara may leave the runway, but the runway will never leave Cara. As you can see, she doesn't wear color too often, but her bold choices make her style far from boring. On a Saturday, pair a loose-fitting chiffon top with a leather mini-skirt. Add strappy heels and you've got an edgy look fit for a night out.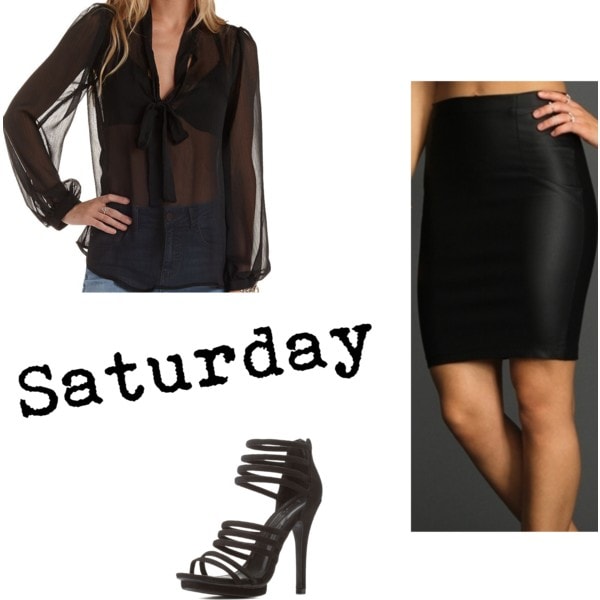 Product Info: Shirt, Skirt, Heels
Sunday: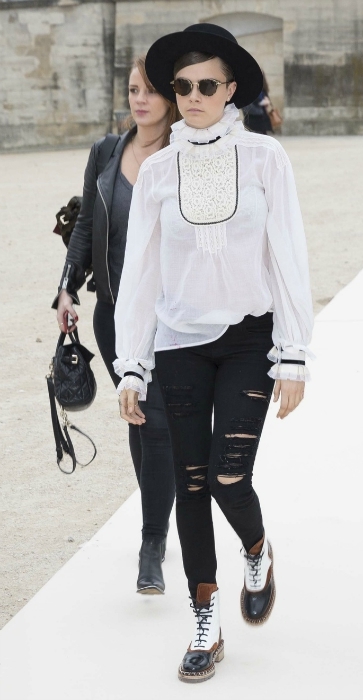 From sneakers to high fashion, Cara rocks it all. There is a lot going on in this outfit: the high neckline, ripped jeans, wide-brim hat, and chunky boots. To keep it from being "too much," mimic Cara and keep everything black and white.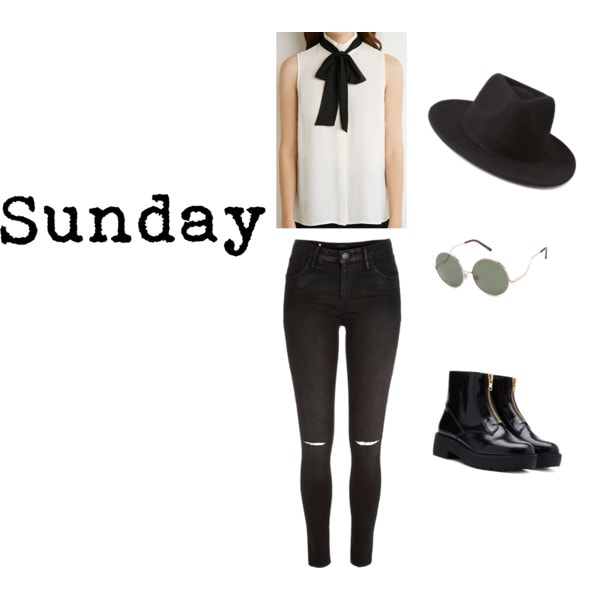 Product Info: Shirt, Jeans, Hat, Sunglasses, Boots
Thoughts?
What do you think of Cara's style? Which outfit is your favorite? Who do you want to see in the next A Week in Her Style post? Let me know by leaving a comment.