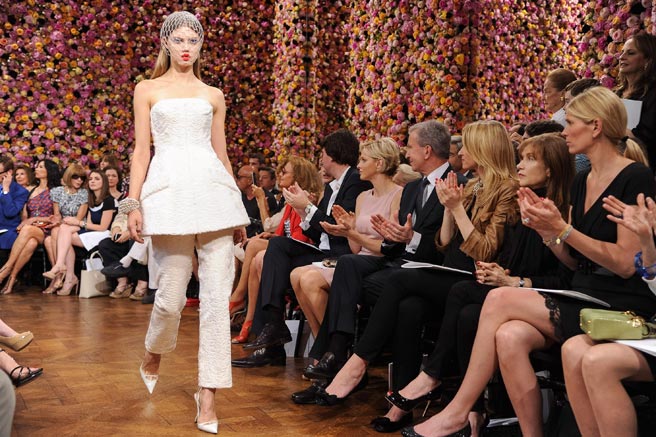 I recently had the pleasure of attending a discussion featuring the authors of The History of Modern Fashion, as well as other figures in the fashion industry. During this lecture, the authors recommended that everyone in the audience watch Frédéric Tcheng's Dior and I. (Amazon link but it's also on Netflix!)
I took their advice and absolutely adored the film, and I think my fellow CF ladies will enjoy it, too. Below, I'll give you the lowdown on this must-see movie and share two outfits inspired by the film. Enjoy!
About "Dior and I"
The film, mostly in French with English subtitles, follows designer Raf Simons as he takes on the daunting task of becoming creative director for Christian Dior in 2012. Simons left Christian Dior in October of this year, but his incredible artistry and encapsulation of the Dior spirit is nevertheless something to be admired.
The film beautifully captures the journey of an artist, emotes deep affection for the beauty of the fashion industry – which often gets lost in clouds of controversy, advertising, and glamour – and pays homage to the behind-the-scenes workers that pour their hearts and souls into each collection.
Key Terms to Know
These will be old news to seasoned fashion fans, but they feature in the film and it's important to understand what they mean.
Haute Couture: Considered the highest of high fashion, haute couture is made to order and often includes hand-sewn details made by the house's seamstresses. This type of fashion is very exclusive, very expensive, and has a relatively small market; however, it is the peak of artistry in the fashion industry.
Ready-to-Wear: The most common type of designer fashion today, consisting of standard clothing sizes that are more readily distributed and often industrially made.
Atelier: The design house's workshop in which the collection is made.
Premiéres: The heads of teams of seamstresses; in Dior's house there is one for dresses and one for suits.
Outfits Inspired by "Dior and I"
Seamstress Minimalism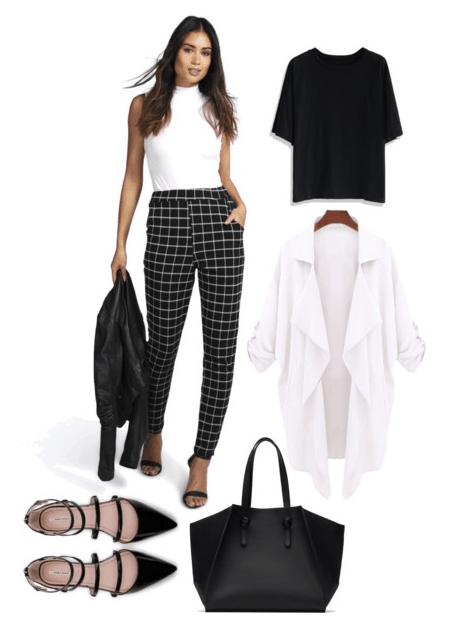 Products: Shirt, Trousers, Jacket, Shoes, Bag
This look is perfect for putting in long hours in the atelier or running from class to class. Pay homage to the underrated stars of the films: the hard-working seamstresses that brought Simons' collections to life.
This look focuses on comfortable, polished minimalism. Start with a pair of great-fitting trousers in a trendy but not necessarily loud pattern, like these grid-patterned ones. Tuck in a simple black tee, and top with a white jacket to mimic the seamstresses' uniforms. Finish with flats (they are on their feet all day, after all!) and a big bag perfect for toting anything from sewing tools to textbooks.
Spirit of Dior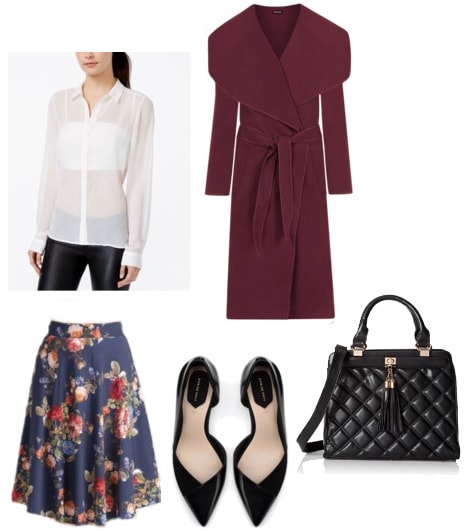 Products: Blouse, Skirt, Coat, Shoes, Bag
The other hidden homage in the film is to the spirit of Christian Dior, which lives on in an updated form through Raf Simons' collections. Employees at the House of Dior report sensing his "ghost" or "presence" throughout the film. Like Simons does with his collection, you can bring a little classic Dior into your everyday wear.
Ladylike, 1950s elegance is the pinnacle of Dior, so start with a wearable full midi skirt. Play up the breathtaking floral runway from the film with a floral print. Tuck in a sheer blouse for a modern flare. Finally, layer a ladylike coat over the look and cinch at the waist. Pair the outfit with classic pointed-toe heels and a quilted bag.
What do you think?
For more information on Dior and its history, be sure to check out our post on the design house from a while back.
Will you check out Dior and I on Netflix? What did you think of it? What did you learn? Do you prefer the classical ladylike Dior look, or the minimalist seamstress outfit? Let me know in the comments below!