With the Fourth of July just a few days away, I couldn't help but be inspired by one of my favorite things – fireworks! Nothing is as magical as standing beneath a glowing sky filled with sparkles and colors. Bonus points if those fireworks happen to be a part of the "Wishes Nighttime Spectacular" at Walt Disney World's Magic Kingdom.
I'm a little biased but I'm pretty sure Disney puts on one of the best fireworks shows in the world. If you don't believe me, take a look in the video below:
If you're in need of some inspiration for the upcoming holiday, but don't want to blend into the sea of red, white and blue – you're in luck. I've put together a few looks inspired by "Wishes" at Magic Kingdom, perfect for the Fourth of July (or any summer day for that matter). Scroll down to see them!
A Dream Is A Wish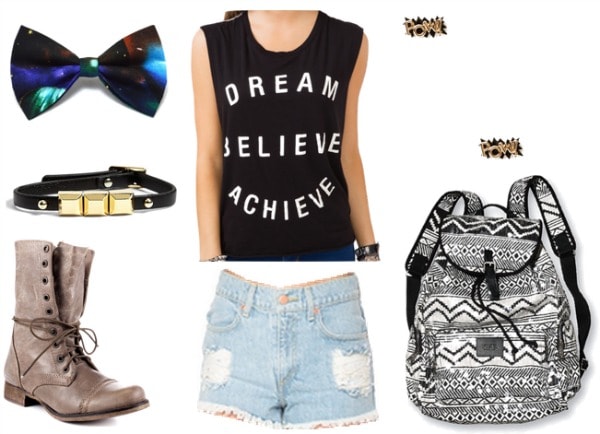 Top, Shorts, Shoes, Backpack, Bracelet, Earrings, Bow
If you're a dreamer, you'll absolutely love stepping out in this look. Rock an edgy vibe with a graphic tank and high-waisted shorts. Slip on a pair of combat boots and grab a mini backpack to store the essentials. Complete the stellar outfit with a studded bracelet, a galaxy print bow, and earrings featuring a bit of pow!
Sparkler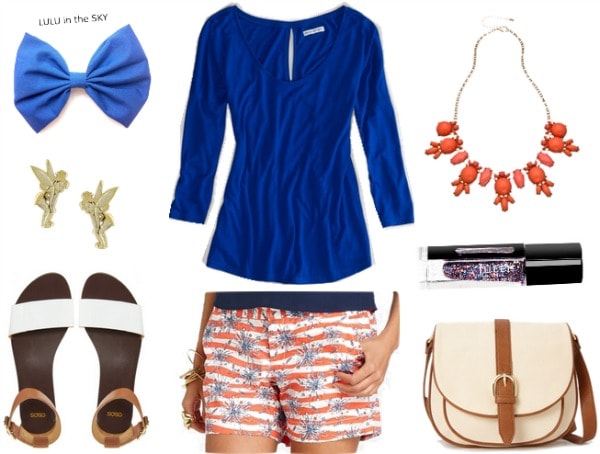 Top, Shorts, Shoes, Bag, Necklace, Earrings, Bow, Nail Polish
Get inspired by America's red, white, and blue with a Disney twist! Wear a blue top with sparkler-printed shorts for a fun appeal. Go with a pair of flat sandals and a crossbody bag to contrast the print on the shorts. For accessories, wear a jeweled statement necklace and a giant bow for a girly twist. Tinker Bell earrings add a bit of Disney magic, while a swipe of sparkly topcoat polish completes the fireworks-inspired ensemble.
Believing Is Just The Beginning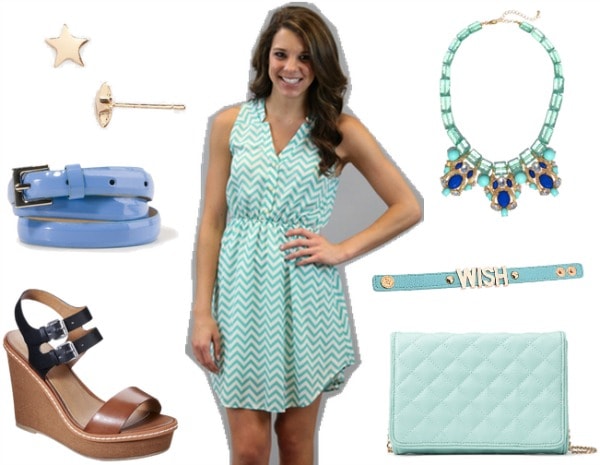 Dress, Shoes, Bag, Belt, Necklace, Bracelet, Earrings
Shine bright like the fireworks above the castle in this super sweet getup. Wear a mint color chevron dress with a pair of wedge sandals. Grab a crossbody bag in the same mint shade, and add a skinny belt for a twist on the dress. Finish the adorable outfit with a bib necklace, "WISH" bracelet, and star stud earrings.
What do you think?
Do you enjoy watching fireworks? Have you seen the "Wishes" fireworks show at Magic Kingdom? Would you wear any of the looks above? Which one is your favorite? Let me know in the comments below!