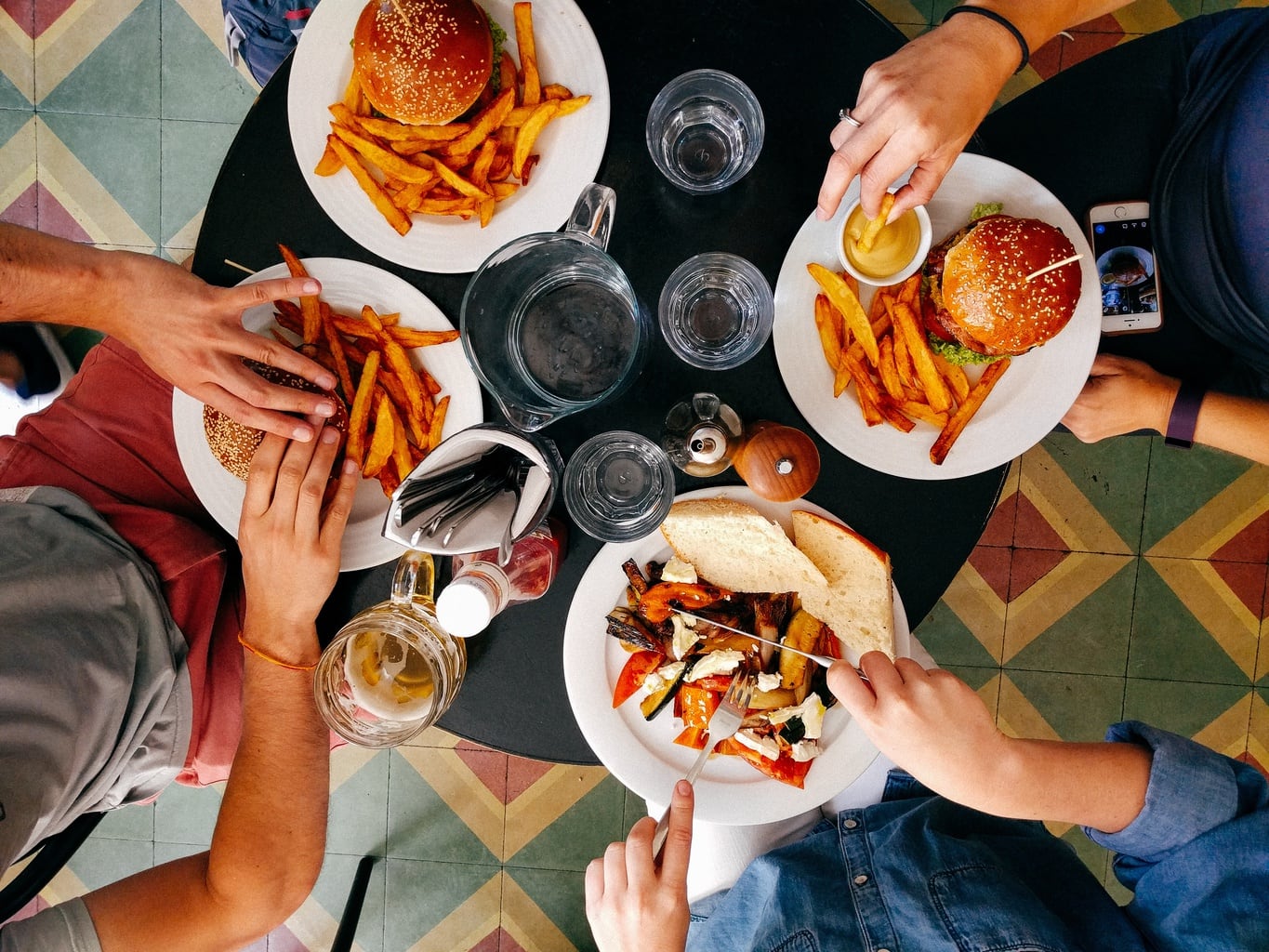 Twas the week after Thanksgiving, when all through the house, not a creature was stirring, not even your boisterous three-year-old nephew Tom.
Turkey day is long past (and, with it, most of the family gossip and the traditional ban on Christmas music over the airwaves), but we find that there's one thing that's still lingering over from the Thanksgiving holiday: the feeling of wanting to wear relaxed, comfy clothes 24/7. (Stretchy pants, yes!)
With this in mind, I've created a few outfits below featuring loose-fitting structures and liberating silhouettes. Who says you can't be comfortable and cute?
Post-Thanksgiving Outfit #1
Bundle up with lots of layers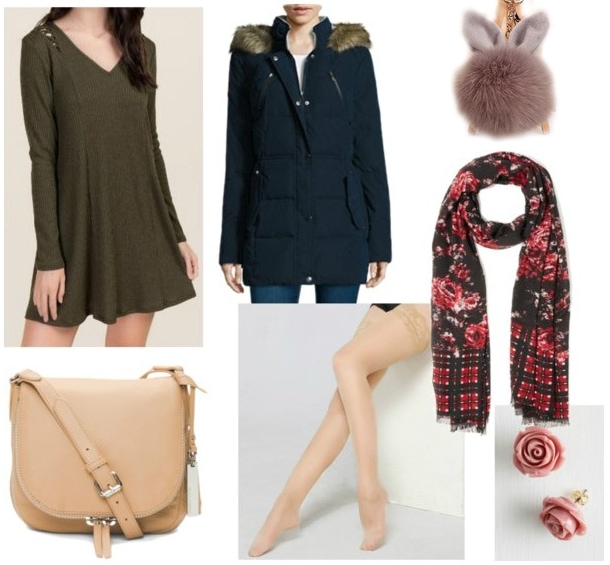 Products: Dress | Coat | Charm | Scarf | Bag | Stocking | Earring
Where to wear it: To class / For club meetings
Step-by-step: Offset a plain shift dress and black puffer coat with a colorful (and delightfully intricate) frayed scarf. Shake things up with over-the-knee nude stockings, and don't forget a quirky bunny ear charm for your bag!
* Though not featured, brown shoes (like these DSW flats) will go well with this look.
Post-Thanksgiving Outfit #2
Get a head start on the holidays today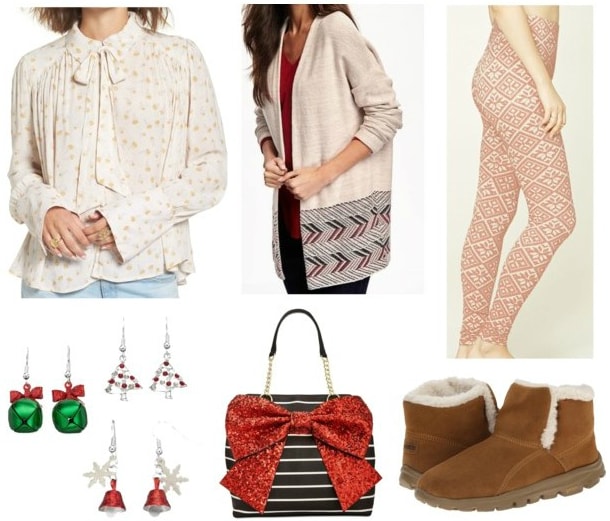 Products: Top | Cardigan | Legging | Earring Set | Purse | Boot
Where to wear it: Grocery shopping / Around the house
Step-by-step: Layer a light, flowy blouse over Christmas print leggings and Ugg lookalikes for an outfit that's cozy and adorable. For maximum comfort, go with an open front cardigan and minimal, holiday-themed accessories.
Post-Thanksgiving Outfit #3
Exude style and sophistication this fall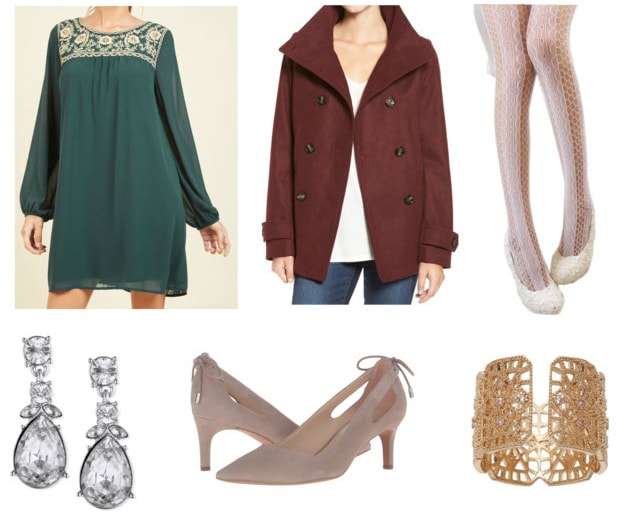 Products: Dress | Peacoat | Tight | Earring | Shoe | Ring
Where to wear it: A party / Fancy social occasion
Step-by-step: Go all-out festive with a dramatic, billowy tent dress and patterned tights. Then, slide on a sparkly ring, put on a pair of fabulous drop earrings and kitten heels, and wrap yourself up in a cozy peacoat.
Full of ideas?
Great! We'd love to hear your take on our post-Thanksgiving day outfit series. Which was your favorite? Would you make any personal alterations to the bunch? How was your Black Friday shopping experience? Do you have any fun/funny/insightful Thanksgiving stories to tell?
Leave a comment down below, and let's have our own little Thanksgiving get-together.