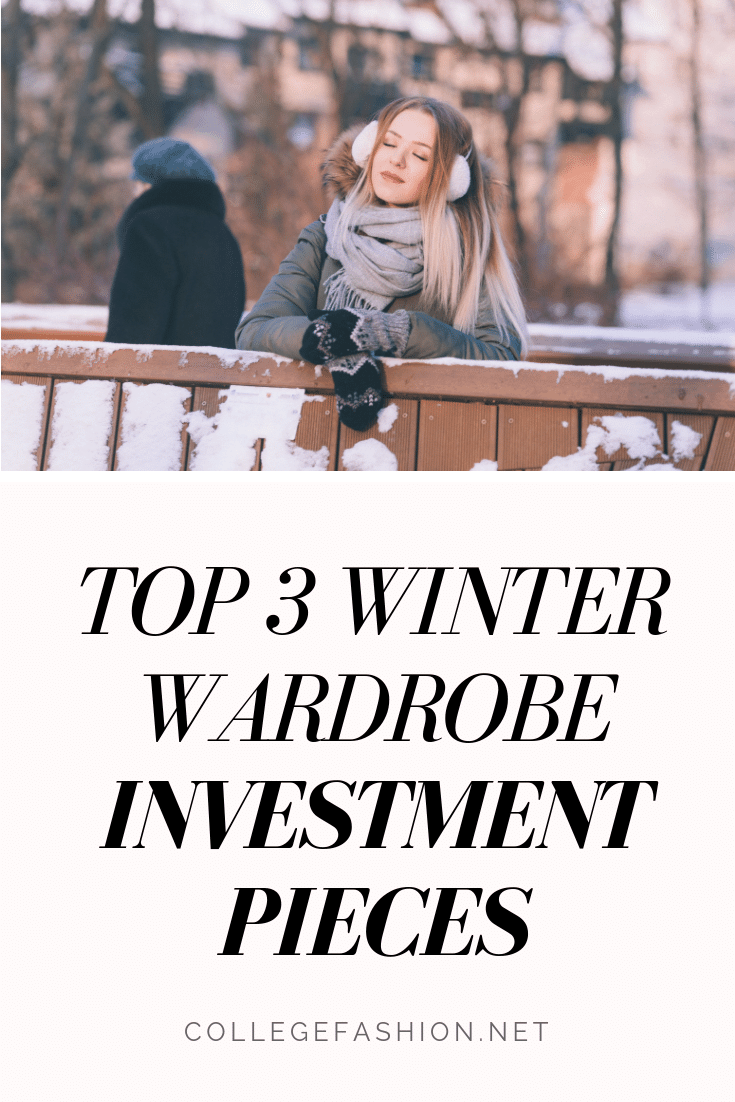 Every year, when wintertime rolls around, millions of college students are faced with the same dilemma: style or warmth? Indeed, it isn't easy to combine the two, especially when you're on a college budget. That said, that adorable Forever 21 faux leather bomber probably won't keep you warm when the wind chill is in the negative digits. Oftentimes you need to spend a bit more to get something that's truly warm and functional for the winter months, but luckily you don't have to sacrifice style.
Because I believe we all deserve to both look cute AND be warm, I brought you some of the most stylish and practical winter essentials that you should splurge on, rather than buying them cheaply. Trust me, you'll be glad you spent more when you have these for multiple seasons and aren't freezing to death outside.
1. Waterproof Jackets and Coats
Okay, this one might seem obvious, but it's easy to get tempted by crazy-patterned, trendy jackets that are neither functional nor practical for winter. While those kind of jackets have their place in your winter wardrobe, you shouldn't spend too much on them, because, chances are, they'll be outdated by next season, and they won't protect you from the harsh winter weather. Instead, the star of your winter outfits should be a good quality waterproof coat that will last you for many winters to come.
By the way, waterproof coats don't have to look like some bulky thing you'd see at a ski resort. Below are 3 styles of coats and jackets that are waterproof, have been in style for years, and at under $200, they are a good investment but won't ruin those of us on a budget.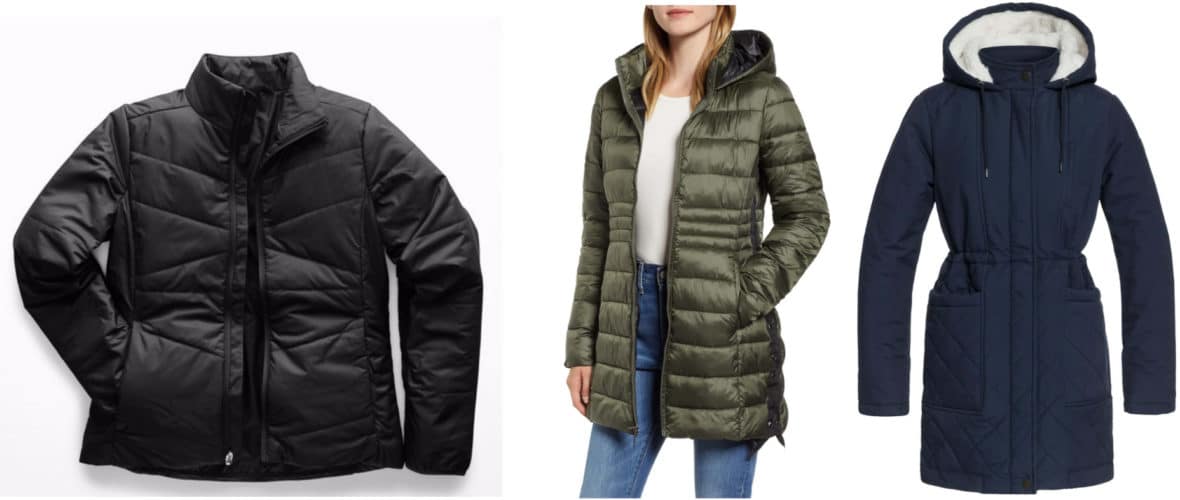 Products: Black jacket – The North Face, Khaki jacket – Halogen, Waterproof Parka – Roxy
2. Winter Boots
While you probably have a favorite pair of heeled ankle boots that look good with any outfit, they won't keep your feet warm — or dry — when you're walking through snow or rain. (Not to mention a lack of grip!) That's why you should invest in some nice waterproof boots to last you a few winters at least.
The three styles shown below, featuring the iconic Timberland boot, the classy Hunter Chelsea rain boot, and the cozy Ugg Benson's, are all cute and practical, and they are versatile pieces that can be styled in many different ways for all your winter outfit needs.

Products: Benson Boots – UGG, Women's Premium Waterproof boots – Timberland, Women's Refined Slim Fit Chelsea Boots – Hunter
3. Smartphone-Friendly Gloves
Gloves used to have one job: Keeping our hands warm. But nowadays, in an age where our phones are an extension of ourselves, who wants to have to take their gloves off and risk being cold just to type a text? That's why I included this winter staple on this list.
The options listed below are pricier than basic gloves, but they're still affordable and they will be so handy when you want to check social media on your phone while walking across campus in cold weather!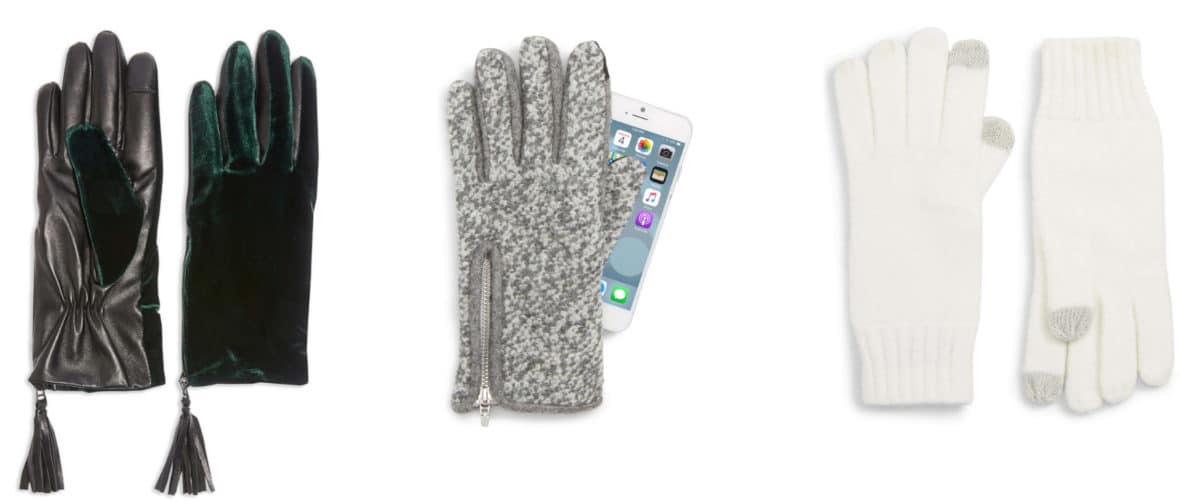 Products: Velvet gloves – Topshop, Zip Bouclé Touchscreen Gloves – Nordstrom, Knit Tech Gloves – Nordstrom
What do you spend more on for winter?
Do you have any winter pieces that you've splurged on and couldn't live without? We'd love to hear your thoughts on the matter in the comments section!