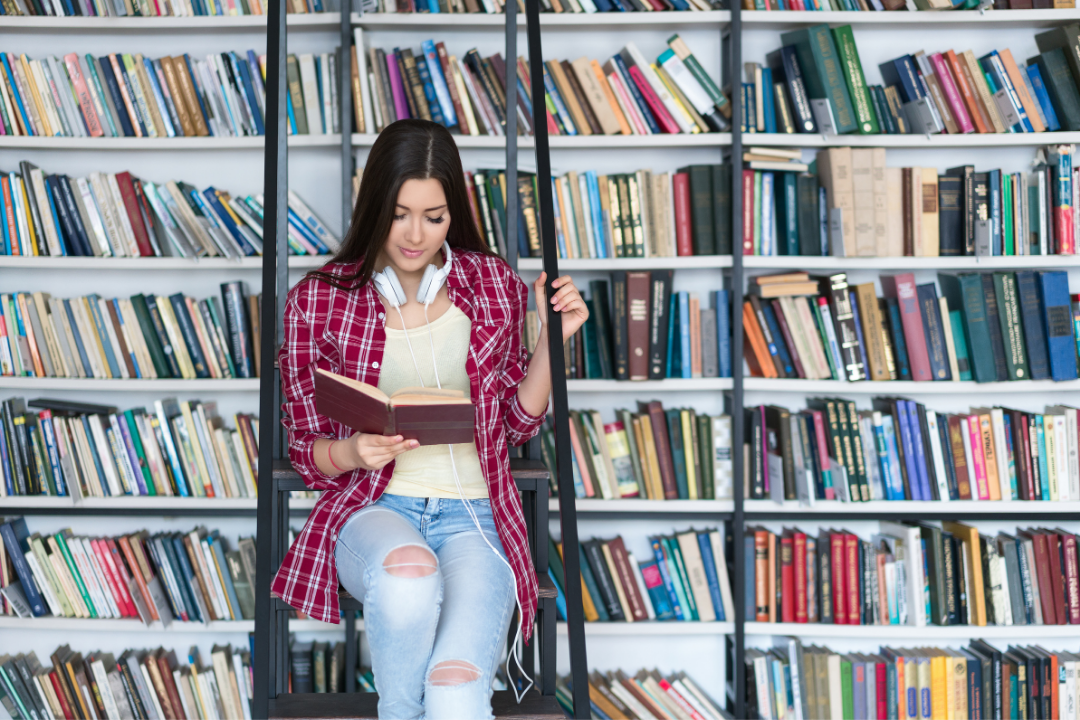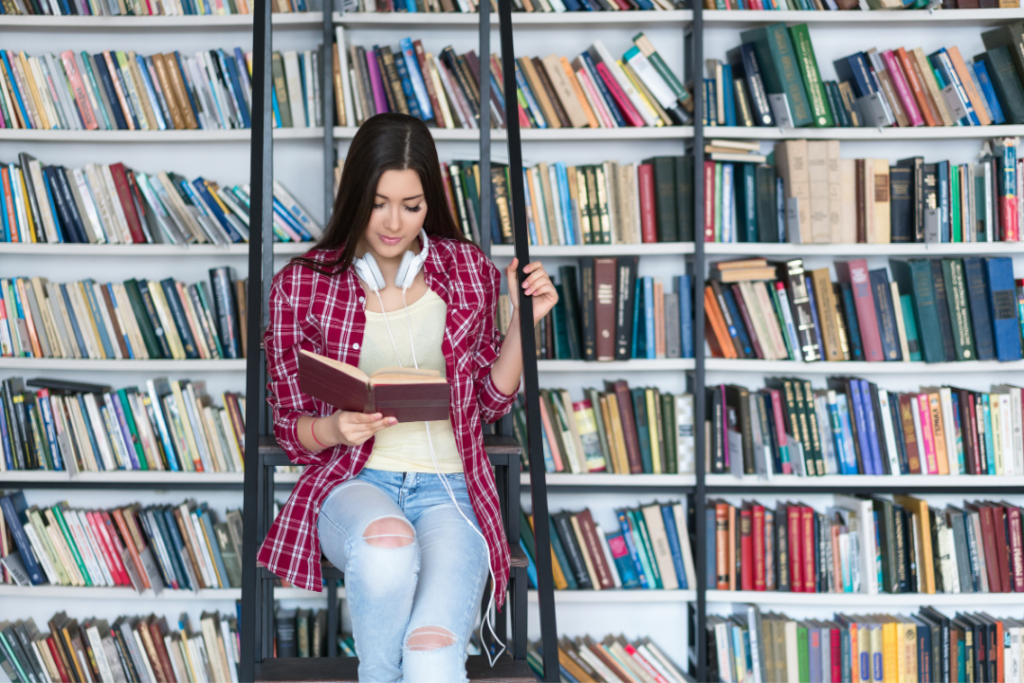 There comes a time in the life of every college student's life when we're faced with the inevitable: the library. I'm not talking about a trip to check out a few books for a research paper — I'm talking a full-on, day-long, marathon study session at the library.
Whether you've got an insane midterm schedule or you just procrastinated on a project, you're bound to spend some time in the library during your college career. And while the library isn't a fashion show, there's no reason you should show up in sweatpants, UGGs, and a ratty t-shirt. After all, when you're dressed in sleepwear, it's that much easier to daydream about your cozy bed!
The key to dressing for the lib is to find a balance between comfort and "real" clothes. You want to make sure that you feel motivated to tackle your workload but are comfortable enough to stay seated for at least a few hours. Read on for some tips to make dressing for a study session a little easier.
Tips on Dressing for the Library
If you're going to wear leggings, be sure they're THICK and that you wear a long top. If you only take one thing away from this article, let it be this. I (gasp!) don't see anything wrong with wearing leggings as pants… as long as the leggings are very opaque and thick enough to give you coverage. And when in doubt, it's always better to go with a top or cardigan that goes well past your butt.
Keep the "loud" accessories to a minimum. Those bangles that let everyone know when you're half a mile away? That charm bracelet that jingles every time you move a finger? Leave those in your dorm room. Loud jewelry is annoying to everyone else in the library, and I personally always have to take off my wrist jewelry whenever I'm working at a computer for a long time. Accessorize with earrings, necklaces, or scarves instead.
Wear shoes you can slip in and out of easily. Again, maybe this is just my personal preference, but I love to sit cross-legged or stretch out in chairs when I'm studying. By wearing shoes or boots that don't have straps or zippers, you can easily switch study positions as often as you like.
Dress in layers. The library thermostat at my college is notoriously bipolar. One floor is like the Sahara, and the very next floor feels like Antarctica. To combat this, wear layers! Tank tops, cardigans, and scarves will help you stay stylish and able to focus on your work no matter what the temperature is.
Outfit 1: Cozy Colors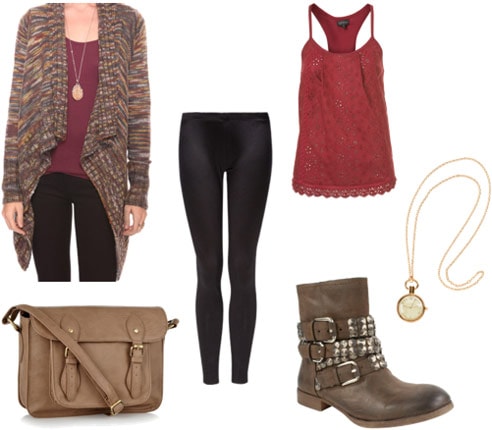 Cardigan, Leggings, Tank, Satchel, Boots, Necklace
Outfit 2: Comfy Classics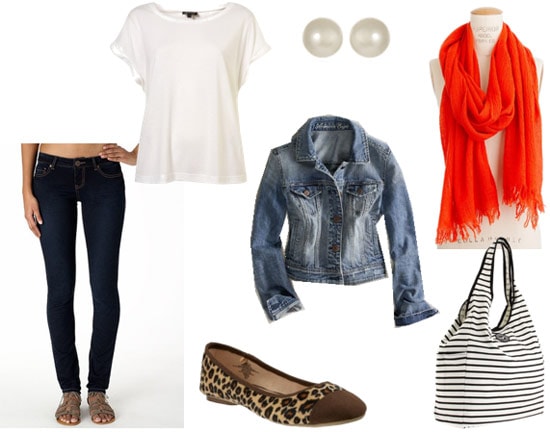 Tee, Jeggings, Jacket (similar style), Scarf, Earrings, Flats, Bag
Outfit 3: Studious in Stripes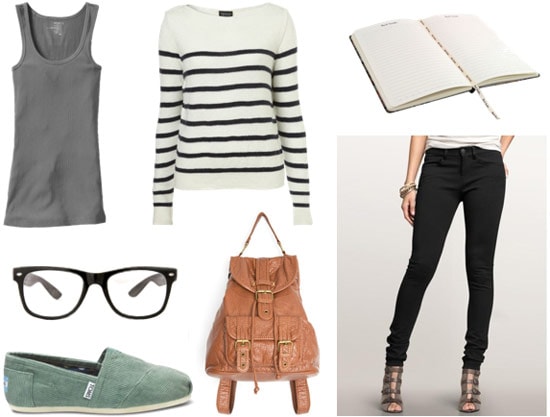 Tank, Sweater, Pants, Glasses, Shoes, Backpack
What Do You Think?
What do you wear for a day at the library? Do you have any tips for dressing for study success? What kind of activities would you like to see covered in "What to Wear There?" I'd love to hear from you, so be sure to leave a comment!