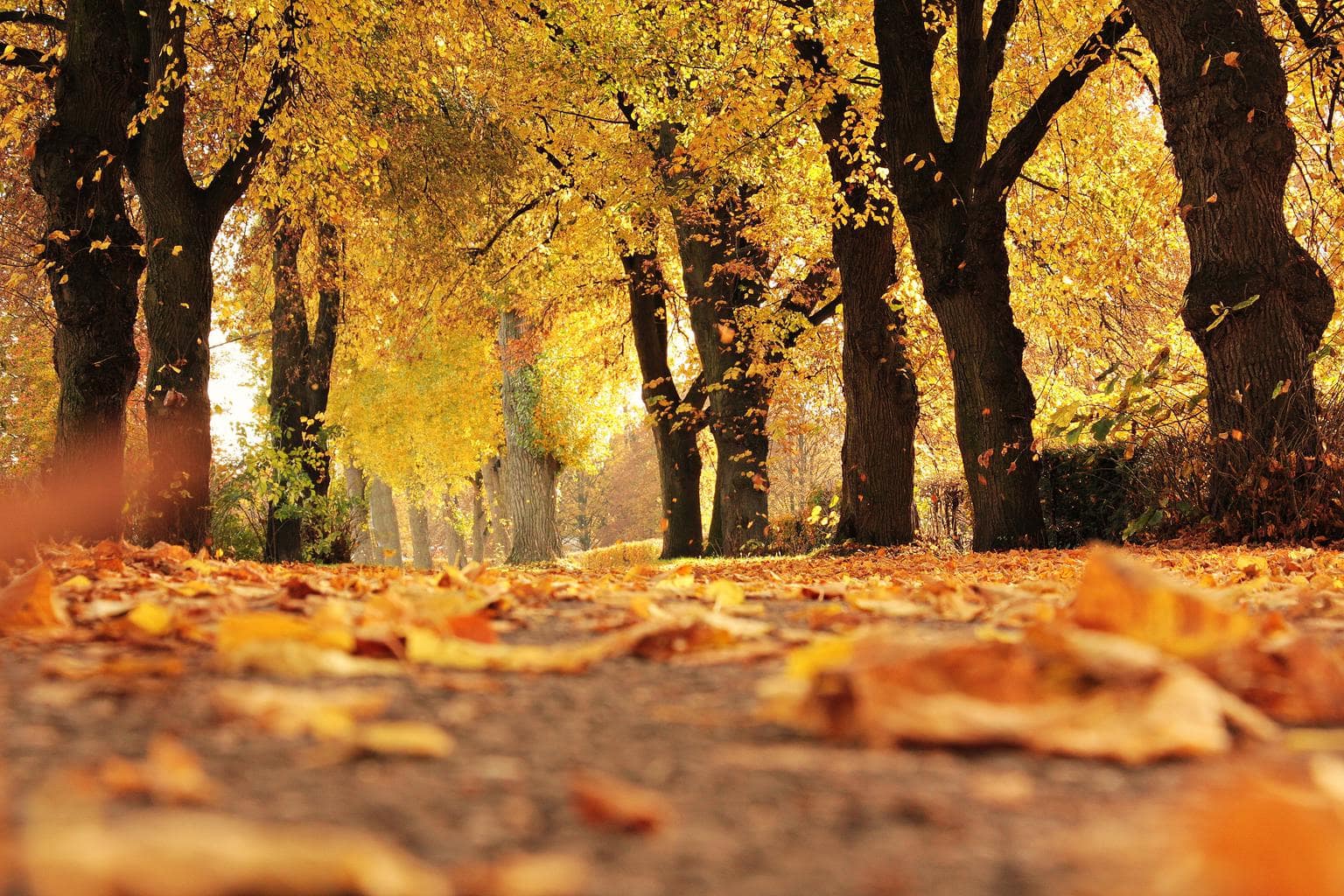 Last week, reader Jenny wrote in with this question:
"There is a theme park near where I live, and I go there a lot with my friends. I was wondering if you had any ideas of what to wear for a day out at a theme park or carnival- it's difficult to know because I'm running round all day and any jewelry I wear is very irritating because I have to keep taking it off on a roller coaster."
This got me thinking about other fun fall activities that we all may be running out to enjoy before winter sets in. Besides Jenny's idea of going to a theme park or carnival with friends for a day, I also thought of going pumpkin or apple picking (yum!) and going on a road trip during one of November's long weekends (which is absolutely the most fun in the fall with all of the leaves turning gorgeous colors).
So instead of only answering Jenny's question, I figured I would come up with looks that would work for each of these events to ensure you have the best end-of-fall ever!
Look One: Carnival Clothes
Product Information: Plaid Flannel Tunic: Old Navy, Vintage Wash Jeans: TopShop, Bow Earrings: American Eagle, Studded Converse: Singer 22, Tinted SPF Moisturizer: YesStyle, Nail Polish: Forever 21
Comfort is key to having a fun day at a carnival or amusement park. You want your focus to be on having the loudest scream or keeping your arms up the longest on the roller coaster, not on whether your shoes or jewelry are going to fly off!
Therefore, I suggest going for a trendy but cozy flannel like the one above. You'll be comfortable but still stylish. The flannel I chose is especially great for the amusement park since it has a tie around the waist. That way, you won't have to worry about your top moving if you are on rides that turn you up, down, and all around!
Pair this top with your favorite pair of worn-in jeans that are comfortable whether you're walking around or sitting down (since you will often be sitting for rides). Throw on a cute pair of sneakers to complete your comfy-cool look–Converse are always a great choice and the stud detail on these makes them totally stylish for this season. You could probably even DIY them yourself with an old pair of Converse – be creative!
As Jenny mentioned, jewelry is tricky when dressing to go to a carnival. You do not want to wear pieces that could dangle or get caught, and you definitely don't want to wear anything you would be super upset to lose. (It happens!) Therefore, I suggest going for a cute pair of studs–definitely not dangling earrings–to add a little extra sparkle to your look. These bow studs add an unexpected girly element to an otherwise tougher look.
For your hair and makeup, keep it simple but be smart. And by smart I mean wear sunscreen! You're going to be out in the sun all day and even though the strong heat of summer is gone, you are still susceptible to those harmful rays. I personally love tinted moisturizers with sunscreen, as they give you good color as well as SPF protection. Since this outfit includes earrings, pull your hair back to make sure it does not get caught on them when you're on rides. And finally, indulge your inner carnival-loving child with some funky bright red nail polish (this color will work with almost any of the outfits in this post)! Red is a classic shade that's perfect for fall.
Look Two: Apple/Pumpkin Picking Attire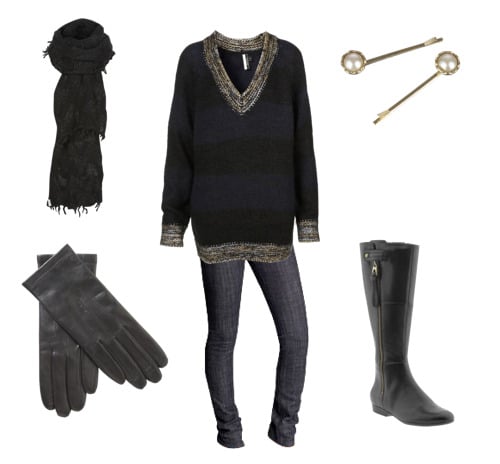 Product Information: Knitted Sweater, Shaggy Scarf: TopShop, Jeans: Piperlime, Leather Gloves: JohnLewis.com, Black Boots: Piperlime, Pearl Bobby Pins: Monsoon.co.uk
Some of my favorite memories of fall are all the times I went out pumpkin picking when I was little. From the hay rides to the delicious fresh food and the actual pumpkin picking itself, there's nothing more indicative of the fall season to an East Coast-er like me than trekking out into those fields. And luckily, this is one of those activities that only gets more fun as you get older! This is another situation in which you want to make sure you stay comfortable since you're going to be moving around so much.
A great fall style that is perfect for this activity is the "boyfriend" look. An oversized, boyish sweater will definitely keep you warm and cozy, while a pair of skinny-fitting jeans will keep the look from being sloppy. Put on some durable black boots (I love the zipper detail on these ones) in case you have to stomp through some mud to get the best pick, as well as gloves so that you don't have to get your hands too dirty (and because sometimes the trees/stems of these fruits can scratch you).
To add some extra warmth (in my experience, pumpkin patches are often windy!), add on a textured scarf in a dark color that will not compete with the pattern of the sweater. For your hair, I think a side braid or chignon would be a perfect way to tie the whole look together, especially if you hold it up with these adorable pearl hairpins.
Look Three: The Perfect Road Trip Outfit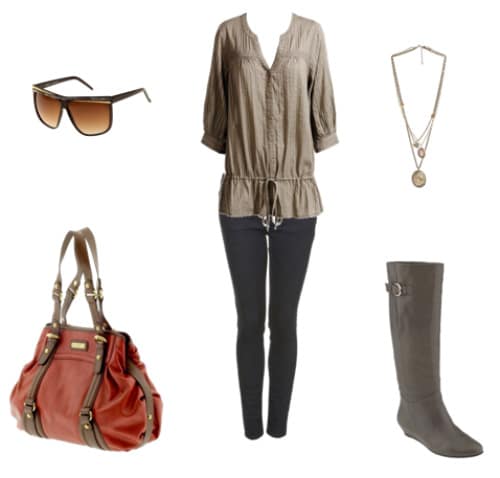 Product Information: Tunic: Monsoon.co.uk, Dark Wash Jeans: TopShop, Sunglasses: ModCloth, Rust Shoulder Bag: Piperlime, Necklace: Missselfridge.com, Boots: Nyciwear.com
While road tripping with your friends is going to be fun all year round, taking one in the fall has the aforementioned advantage of having the best roadside scenery. Plus, what better way to blow off post-midterms steam than belting songs out the window with your best friends?
The only potential downside to a road trip is the amount of time you may be stuck sitting in the car. That's why you'll definitely want to pick out the most comfortable bottoms you have–my favorites are stretchy, skinnier jeans, but if you prefer a different style or even leggings, go for that! Put on a loose, airy tunic for a cool 70's vibe on top, highlighted with a funky, multi-strand necklace.
I used those gorgeous fall leaves as inspiration for choosing the accessories, picking rich, chocolate brown boots and a deep, rust orange tote. And, of course, no road trip–or as far as I'm concerned, trip anywhere–is complete without the perfect pair of sunglasses. The geometric shape of these adds a modern aspect to the otherwise more boho look, and the shades should be dark enough to allow you to drive facing even the brightest sun!
What Do You Think?
Do you typically partake in these fall weather activities? What outfits have you worn for them? Did I miss any activities, clothing items, or accessories that are great for fall? What are your favorite pieces to wear in this fall weather? Share below!
And as always, if you have a "What Do I Wear There" question, leave it in the comments! You may be featured in next week's article.