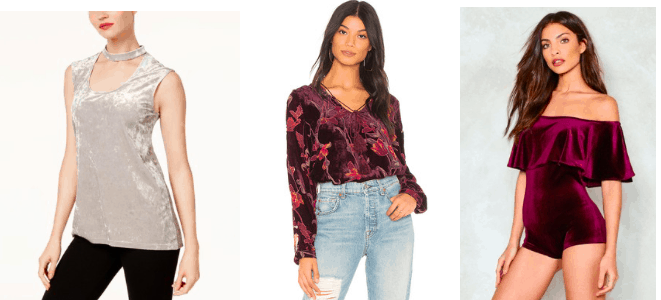 Velvet comes in so many different shades and patterns, all of them waiting to fill up your closet. This fabric is thick, luxurious, and — unfortunately — not a year-round staple. For whatever reason, we've relegated it to the colder months only. So you'd better take advantage and wear it now!
Having a velvet top in your arsenal gives you so much more flexibility in transforming this trend from a day to night look. Today, I'm styling an ultra-affordable velvet bodysuit, but you could swap in just about any velvet top instead.
How to Style a Velvet Top for Class: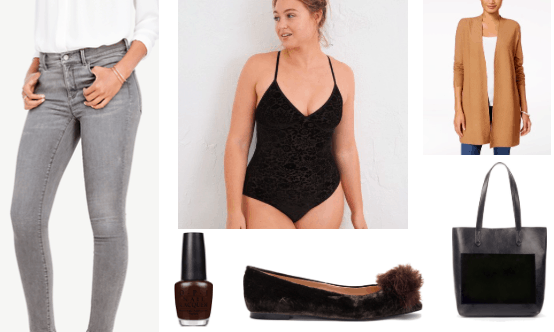 Products: Velvet Bodysuit – American Eagle, Cardigan – Macy's, Jeans – Ann Taylor, Shoes – Sam Edelman, Tote – Sole Society, Nail Polish – Amazon
While a bodysuit isn't always the first thing that comes to mind when choosing a look for a day full of classes, this item can easily be made daytime-appropriate. Throwing on a cardigan easily takes away any concerns.
Let's not forget the most important part of this look, our accessories! Keeping on the velvet train, our shoes and bag both include the fabric. These shoes by Sam Edelman have such a distinct coloring that adds some much-needed color to break up this look. Our tote is a mixture of textures, adding on a fun twist to our daytime look.
How to Style a Velvet Top for a Night Out: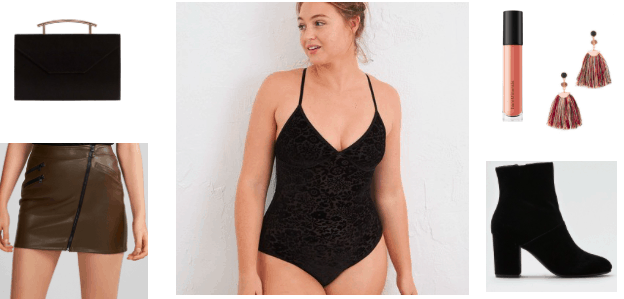 Products: Velvet Bodysuit – American Eagle, Skirt – Express, Shoes – American Eagle, Purse – Mango, Earrings – Shopbop, Lip Gloss – Macy's
Classes are officially over, so it's time to kick off those flats and start your night. We're going to continue into the night with our velvet bodysuit. Lets add onto our velvet with top with these velvet shoes from American Eagle and clutch from Mango.
Selecting a black leather skirt to pair with our velvet top may seem like the obvious choice, so tonight lets break the mold with a olive leather skirt. Selecting a different shade of a favorite item is a great way to switch it up.
How do you wear velvet tops?
Do you own one of these? If so, how do you style it? Let me know by leaving a comment below.