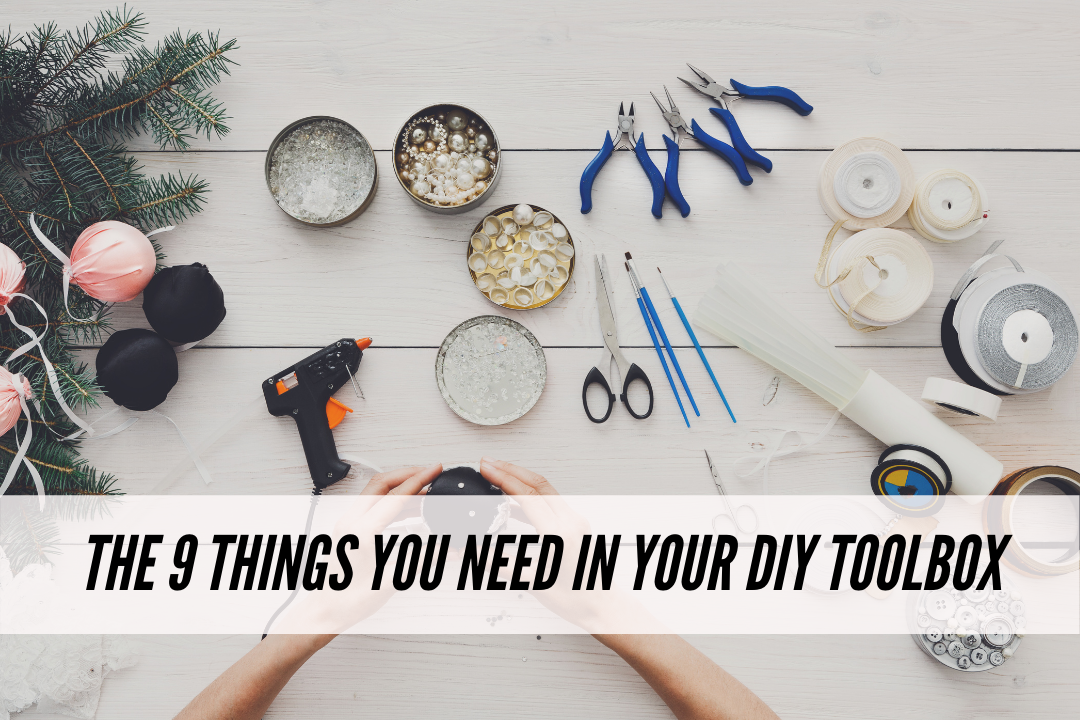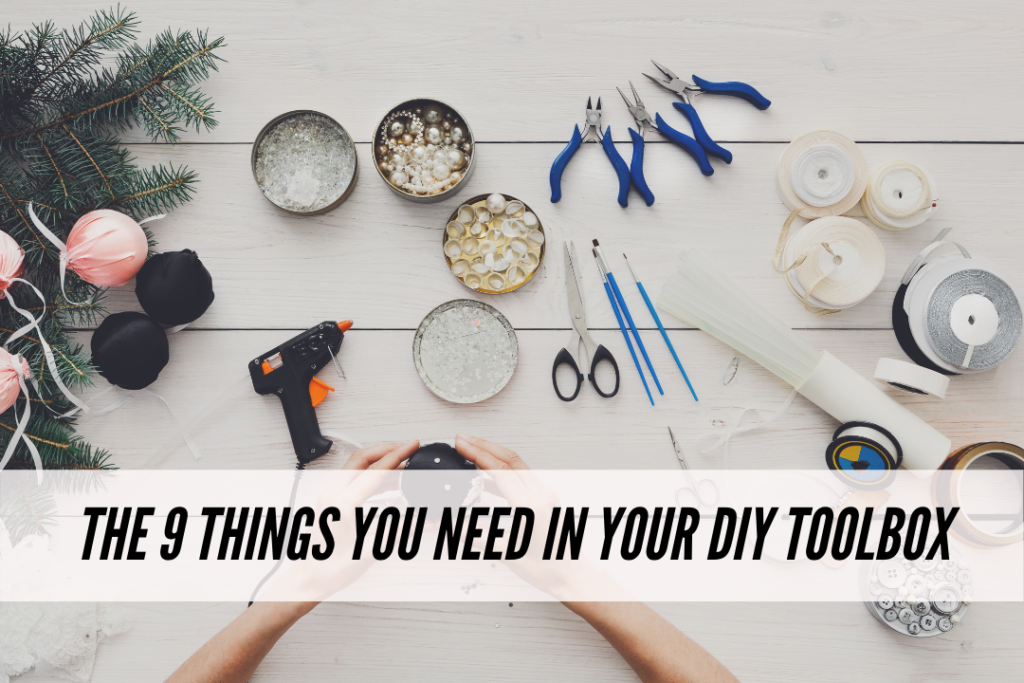 Over the next few months, I'll be writing DIY-centric articles here on College Fashion, and what better way to begin than to pull together a toolbox of things you'll need to do amazing DIY projects!
As you start thinking about school and packing for college, here are some things to take along that will make your DIY projects easier.
These items will also help you follow the DIY projects I'll be posting over the weeks to come.
The best part? They won't take up much space, even in a dorm room.
The DIY Toolbox Basics:
1. Fabric scissors – No matter what, every DIY-er should have a special pair of scissors that are only used to cut fabric. All-metal ones are best, like these, but they will set you back $20-$30. Cheaper ones will work, too, so long as you are very conscientious about using them only for fabric; paper will dull the blades.
2. Rosary pliers – Named for their ability to both make and cut loops, rosary pliers are something every girl should have to both fix her own and make new jewelry. They do it all!
3. Needle and thread – These are total DIY basics. If you aren't sure what color of thread to get, stick to black, tan or white. For small fixes and interior seams, one of these colors will work for almost any fabric. But if you are planning a project in which your seams will be visible, it's always a good idea to bring the fabric with you to the craft store to pick out thread.
4. Seam ripper, safety pins, and straight pins – Seam rippers will allow you to take out seams easily; they're perfect for taking the sleeves off a dress or letting down a hem. Both straight pins and safety pins are also great items for every girl to have at her fingertips. It is also worthwhile to get a magnetic pin cushion so you can pick up runaway pins without hunting around on your hands and knees.
5. A ruler, tape measure, or yardstick – You know the rule: Measure twice, cut once. I suggest purchasing a tape measure from the sewing section for taking personal measurements and buying a metal one foot ruler for drawing straight lines.
6. An iron – Not only can an iron help keep your clothes neat and tidy, it can be immensely helpful if you are sewing or adding embellishments to clothing. Small traveling versions are a great choice for college girls short on space, as are small tabletop ironing boards.
7. A good craft store – Overall, you don't have to have every supply on hand to do DIY projects, but you do need to know where to get the things you need. Do some scoping to see what is available in your area so that you know where to go when inspiration strikes.
8. Inspiration – Joining a site like Pintrest or CraftGawker can help you keep track of ideas you'd like to try or looks you want to replicate. The best part? Online inspiration boards don't take up any space in your dorm room.
9. Patience – Whenever you're trying something new, especially a DIY project, you must be prepared for things not to go exactly right the first time. The important thing is to keep a positive attitude, ask if you need help, and try, try again!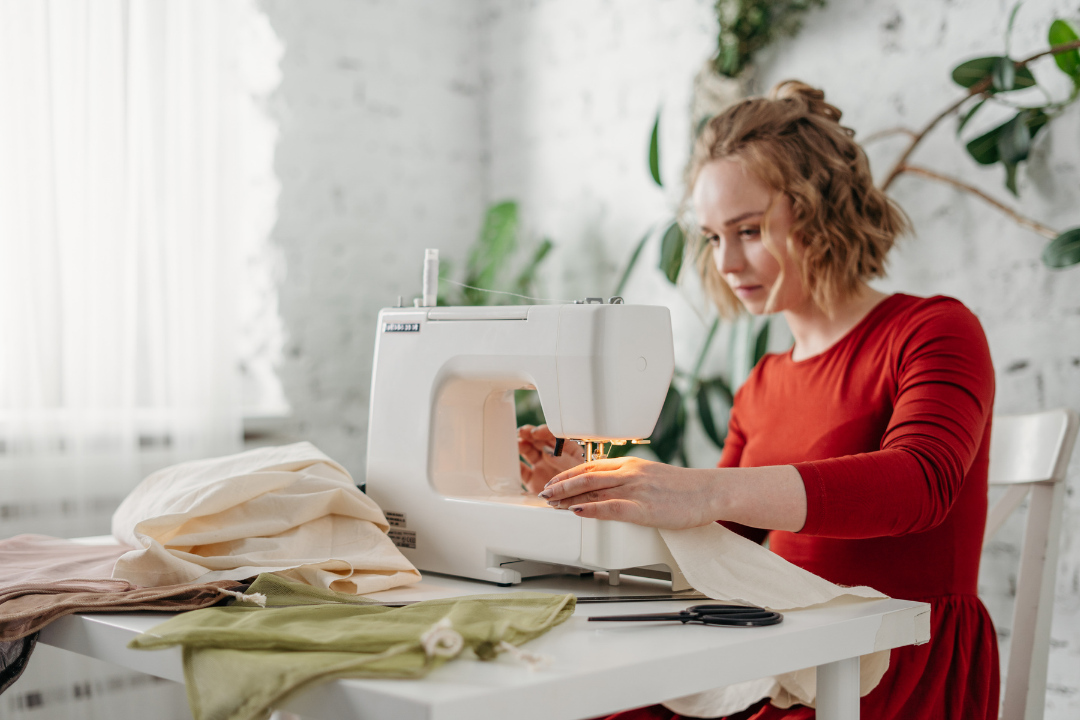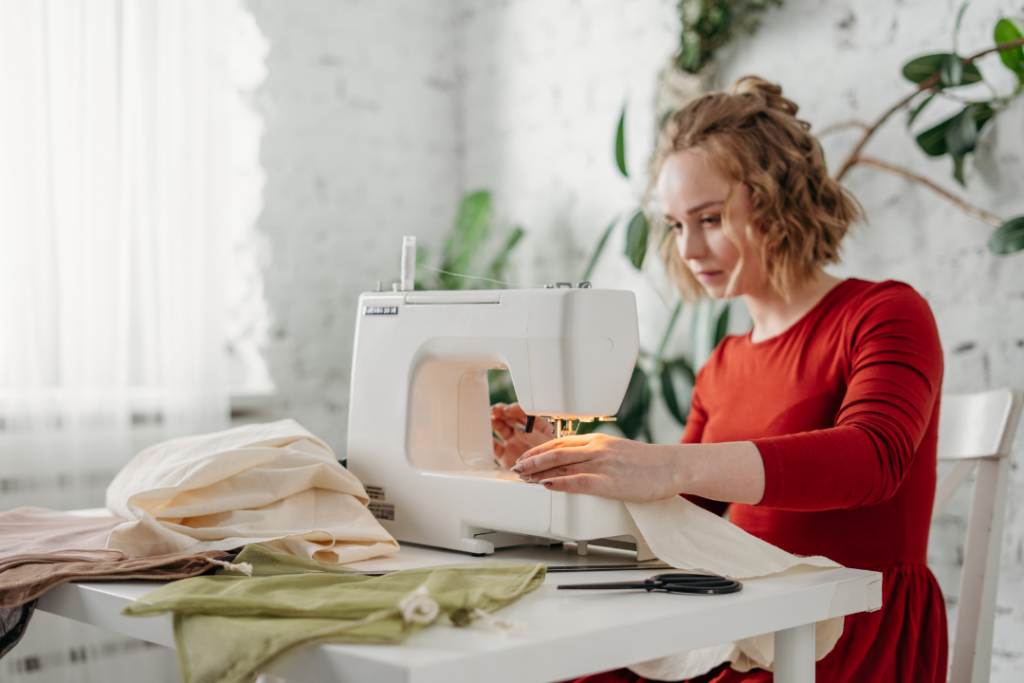 For the Serious DIY-er:
This is an extension of the basic toolkit if you are planning on doing some serious fashion-related crafting. Having an available stock of these items can make it easier do projects without as much planning in advance.
Lace, buttons, beads, ruffles, and other lovely embellishments – If you're at a flea market, thrift store, or garage sale and see some great vintage jewelry, buttons, ribbons, or edging, snatch them up! You don't always have to know what you'll use them for, but these items can be great to have. Just keep your space limitations in mind as you shop.
Fabric – The same rule for embellishments applies here: If you have the space to store it, buy what strikes your fancy, but if you're short on space, buy only as much fabric as you need for one project at a time.
A good sewing machine – A quality machine can be expensive, but if you plan on doing a lot of clothing modification or making your own clothes from scratch, it can pay for itself over time. If you are looking to buy a sewing machine, do your homework. Know what you want it to do and go to a store where knowledgeable sales associates can help you. This can save you a lot of money and insure that you get the functions you need.
What do you think?
What crafting supplies do you use regularly? Do you have some go-to supplies you make sure to take to college with you? Are there some great DIY supply stores you would suggest? What projects are you dying to try right now? I'd love to hear your thoughts and suggestions in the comments!