Tattoos were once the literal mark of all things "bad"—from criminals and gangs, to gritty downtown streets, tattoos used to be associated with all the things your mom warned you about.
These days, however, the permanent ink is officially mainstream, and within the fashion industry, ink can be a valuable accessory!
This phenomenon can be seen with the rise of alternative models on social media, who are often heavily inked with tattoos, or may just have a few big pieces.
Essentially, these young women and men are advertising an article of clothing, though what captures the eye is what's decorating their skin… from large, colorful tattoos, to dark, black-and-grey sleeves, these pieces can draw attention to various parts of the body. This, of course, depends on the placement of the tattoo, which is up to the artist and the client.
This aspect of tattoos, IMO, can benefit the fashion industry, depending on how heavily inked a model might be. Since tattoos tend to draw the eye, this can prove to be beneficial when wanting to show off a dress, a pair of pants, shoes… the possibilities are endless!
Especially with fashion designers like Marc Jacobs sporting a few tattoos of their own, tats are quickly becoming acceptable not only in fashion magazines, but also on the runway.
How I Rock My Tattoos Without Overpowering Them
Now the fun part—styling tattoos in an outfit:
When it comes to styling an outfit, if someone has tattoos, this can prove to be difficult—especially if you're a fashionista!
The struggle truly comes from the kind of tattoos a person has: small quotes and black ink are easy to style, while large, colorful pieces require more thought.
Though this might not seem like a big deal to those who don't have tattoos, my fellow tattooed girls know it can prove to be a hassle!
With my tattoos (which are colorful), here's what I would wear:
How to Style Tattoos: Simple & Girly Outfit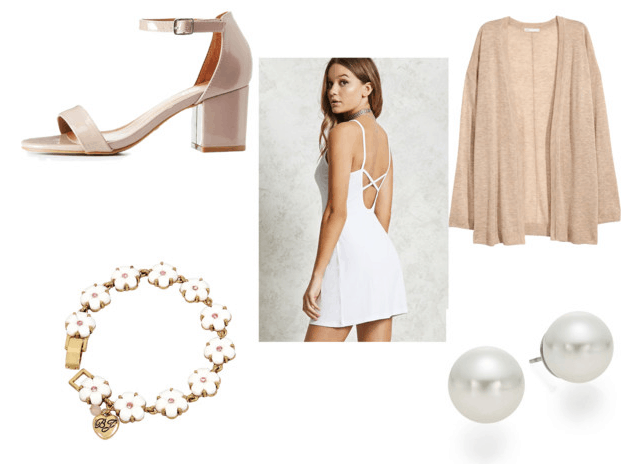 Dress- Forever 21, Cardigan – HM, Shoes – Charlotte Russe, Earrings – Saks off 5th, Bracelet – Betsey Johnson
With a cute, neutral outfit that's perfect for the transitional period from summer to autumn, tattoos can truly shine! Depending on how neutral you may want to go, colored tattoos really standout and make a statement!
How to Style Tattoos: Comfortable, Sporty Outfit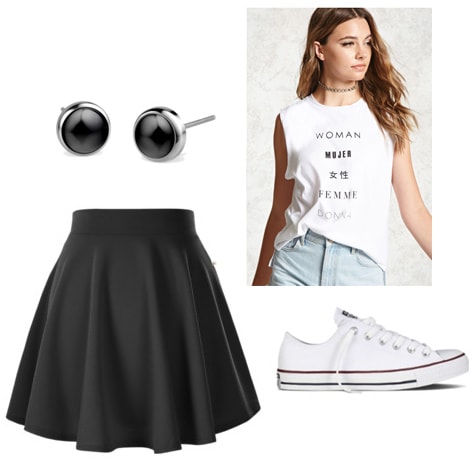 Top – Forever 21, Skirt – Amazon, Sneakers – Amazon, Earrings – Billy the tree
This comfortable, casual outfit truly allows colored and black-and-grey tattoos to truly shine. Either vibrant or dark tattoos add extra interest to this basic outfit to make for a cute look.
How NOT to Style Tattoos: Over-the-Top Patterns: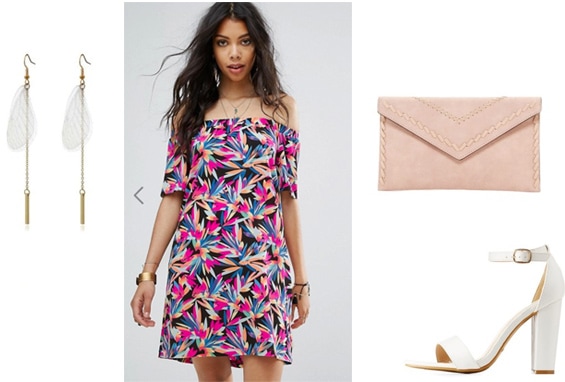 Dress – Boohoo, Shoes – Charlotte Russe, Earrings – Gamiss, Clutch – Nordstrom Rack
With such a bold print, this dress is an awesome statement piece. However, since I have a few colorful tattoos, I find that colorful, patterned dresses like this don't work for me — my tattoos are overpowered and the whole look seems cluttered.
Think about looking at someone wearing this dress, with a few bold tattoos: Would you focus on the dress first, or the visible tattoos? It's this kind of problem that makes dressing a print with tattoos difficult.
Now, bold prints can be worn, of course! I'm not here to tell you that you can't express your style however you like. I just personally don't like the look on me. If you love to pair prints with your tattoos… go for it!
How do tattoos add to your look?
Do any of you have tattoos? If so, how do you style them into your outfits? Leave a comment down below!