As the year comes to a close, it seems like there are so many events going on. Everyday, there seems to be another party, presentation or other occasion for dressing up.
It can be tough to find the right thing to wear for all of these events and, with finals around the corner, it's hard to find the energy, too. That's why today I'm showing you how to style one perfect spring dress in a variety of ways. You'll look fantastic with minimal effort and your bank account will thank you!
Look 1: Going Out with Friends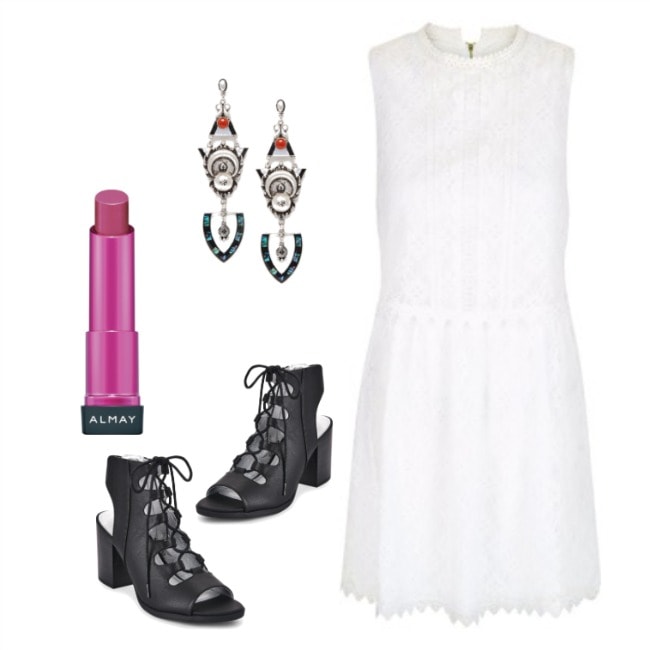 Products: Dress, Shoes, Earrings, Lipstick
If you're looking to have one last hurrah with your friends, this is a great look for it. The heels are lower and chunkier so they're perfect for a night of dancing! The earrings add a bit of sparkle and the bright lipstick is a fun touch.
Look 2: Date Night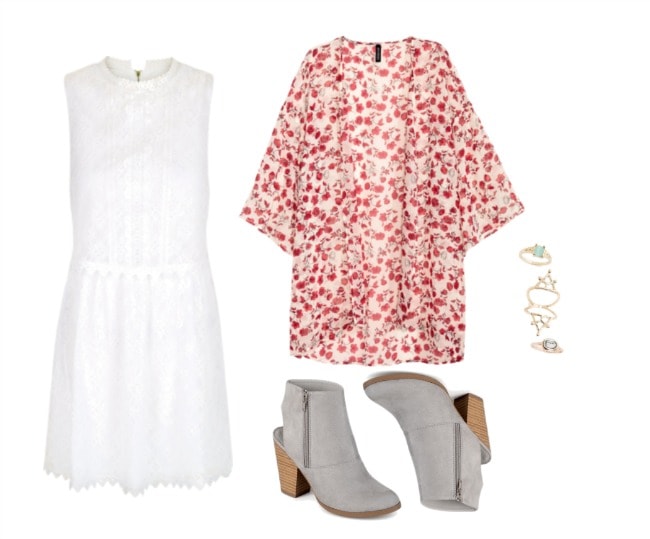 Products: Dress, Shawl, Booties, Rings
This look would be fantastic for a low-key dinner with someone special before the year ends. The shawl is a light layer that can help keep you warm on those chilly spring nights. The booties have a low heel which makes the outfit a little dressier. Finish off the look with a few stackable rings.
Look 3: Graduation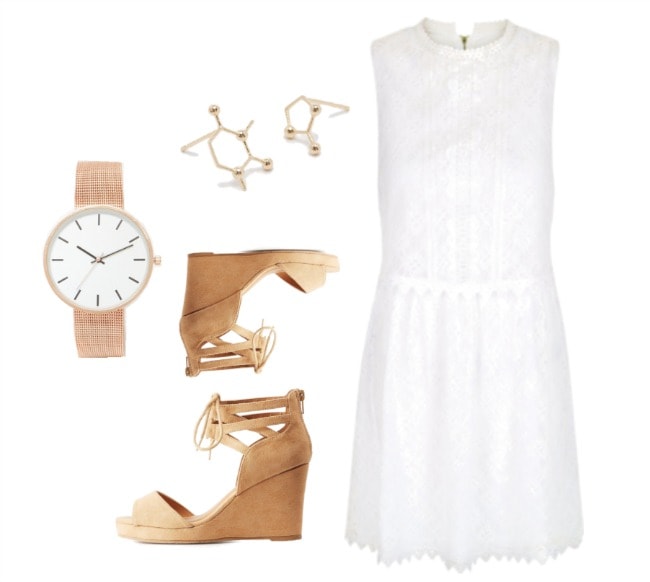 Products: Dress, Heels, Watch, Earrings
Graduation, the moment we wait years for, is arriving. With all of the planning that goes into the day, it can be easy to overlook the details, like what you wear to the actual ceremony.
This look incorporates a few timeless pieces that will look great in photos for years to come. The wedges are comfortable and the tie around the ankle keeps them secure. The watch adds a classy touch and will keep you on time for all of the activities before and after the ceremony. The earrings lend a fun, personal touch to the outfit.
Look 4: Research Presentation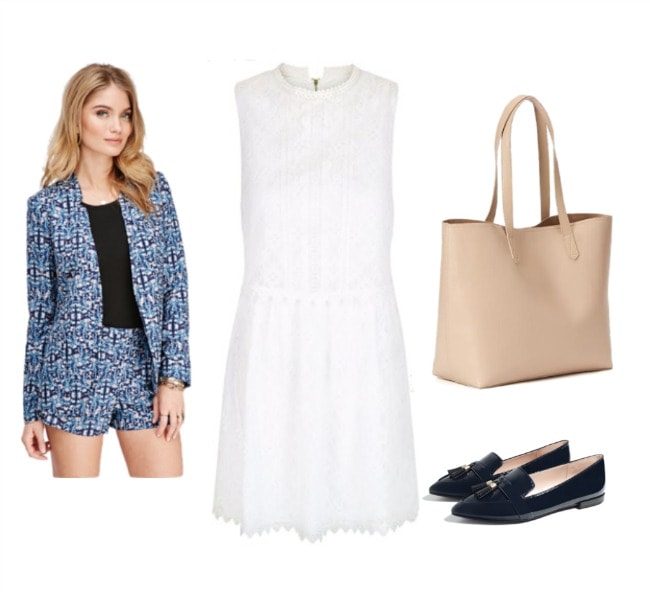 Products: Dress, Blazer, Shoes, Bag
The end of the year means the end of classes, which can mean a lot of final presentations. This outfit is a great choice for a presentation. It's on the more formal side and includes flats, which will keep you comfortable as you stand in front of the room. This outfit could also work for a job or internship interview!
Look 5: End of Year Barbecue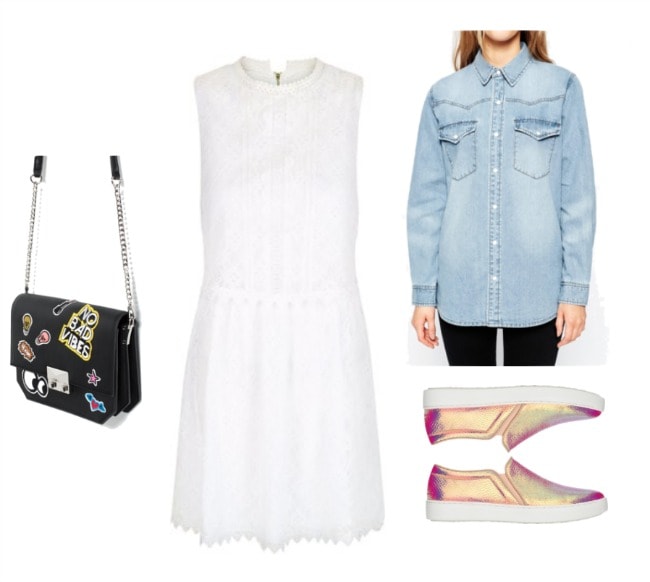 Products: Dress, Shirt, Shoes, Bag
If your school is anything like mine, they love a good barbecue. These campus events are a great chance to see people one last time before you go your separate ways for the summer (and to stock up on free food, ahem). Make this dress a little more casual by adding a denim shirt over top. The sneakers add to the relaxed vibe, while the fun crossbody purse gives you somewhere to put your things while enjoying the party.
What do you think?
How has the end of the year been for you? Do you have a go to outfit for end of the year occasions? How do you like to rework staples in your wardrobe?